We are excited to be back sharing more about our
White Christmas – Dream Tree 2014
today. This is the third tree we've done with Michaels and it does seem to get a bit harder each year, but still lots of fun of course!
If you haven't seen all of the Dream Trees from this year, stop by The Glue String
HERE
and see all 30 trees – they'll blow you away!!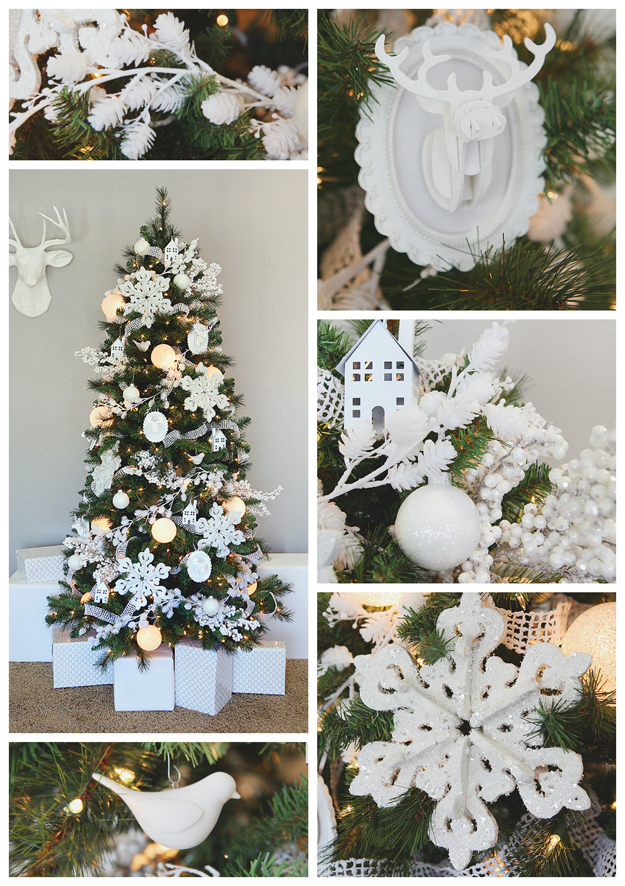 The majority of the decorations were ready-made, but we did have these solid glass ornaments we wanted to add a little sparkle to. We are calling them our Glitter Dipped Glass Ornaments…. and they turned out so pretty.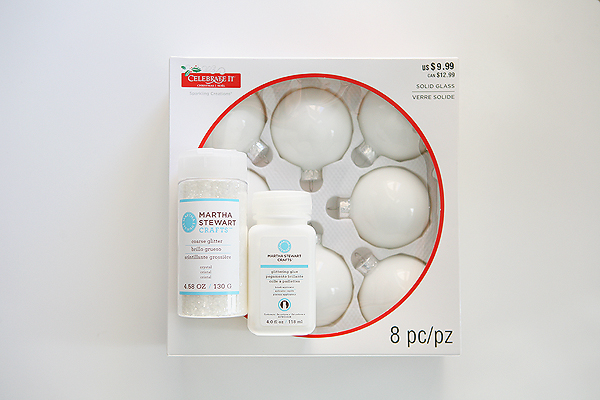 All we did was take our ornaments and brush on a thin coating of glue on the bottom half. Sprinkle with course glitter (color: crystal) and let them dry. This may be some of the prettiest glitter ever.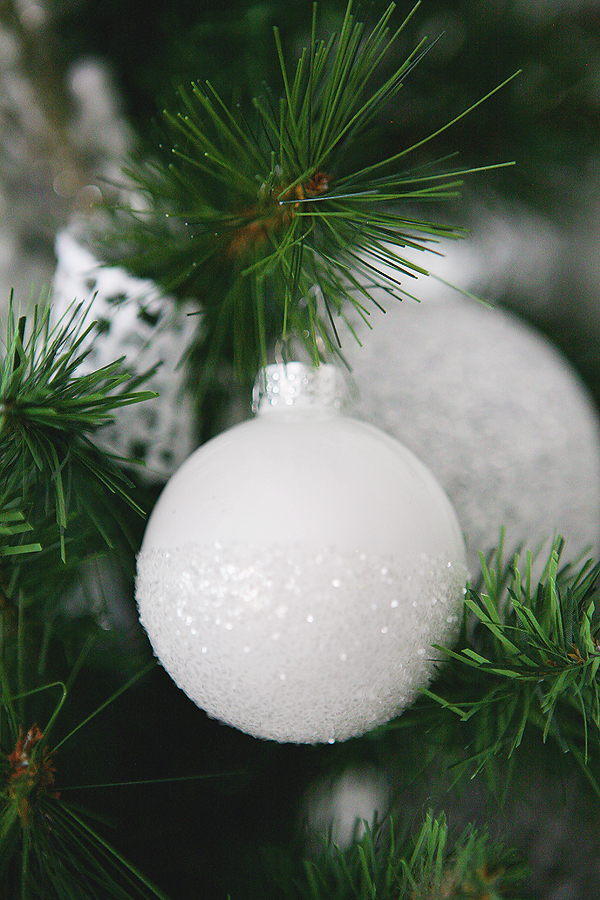 The other ornaments we made were these Deer and Moose Head ornaments. The mixture of the dainty looking frames and the rustic animal heads work perfectly for us.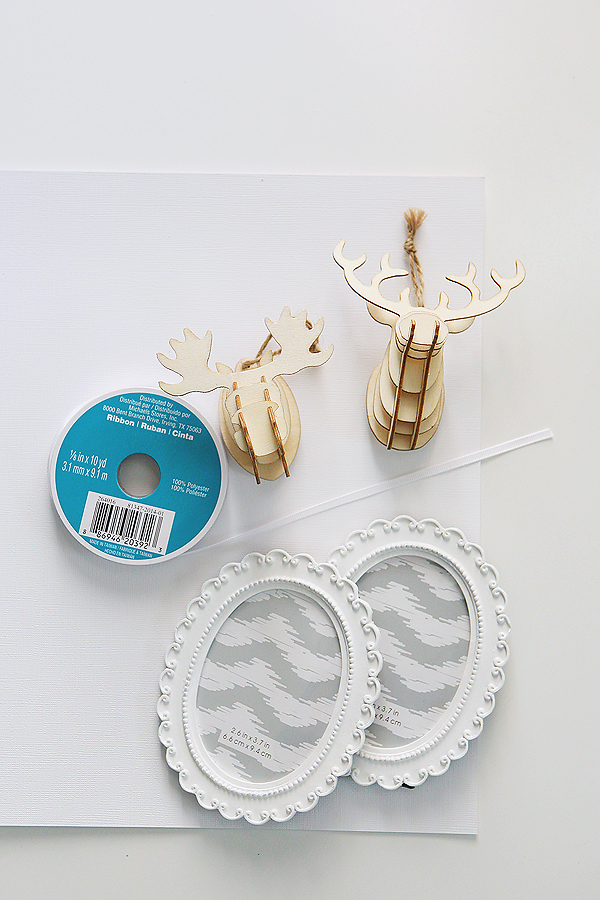 SUPPLIES:
– white frames from Michaels' bargain bins
– animal head ornaments
– white ribbon 1/5″ wide
– hot glue gun and glue
– white (satin) spray paint
– white cardstock (we actually didn't end up using this… but you may want to)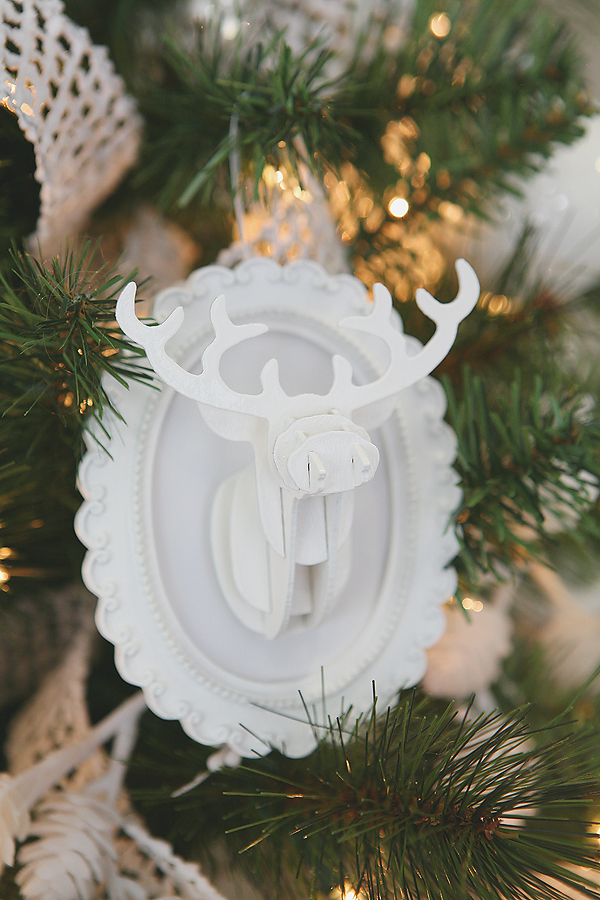 STEPS:
– Remove and discard the wood piece that has the jute tied to it on the animal heads.
– Spray paint your animal heads. It will take a few coats to get complete coverage.
– While those are drying remove the stand on the back of the frames and rip out the plastic in the front.
– Cut a piece of ribbon and fold it in half. Hot glue the ends to the top – back part of the frame to use to hang your ornament on the tree.
– We originally were going to cut an oval out of the cardstock to fit in the frame, but ended up just turning the paper that was in there over and using it! Winner.
– Use a little glue to adhere the paper inside the frame so it doesn't slide around.
– Use (a good amount of) hot glue and adhere your animal head to the center of the framed paper. The animal heads are not flat on the back but the hot glue holds them in place nicely.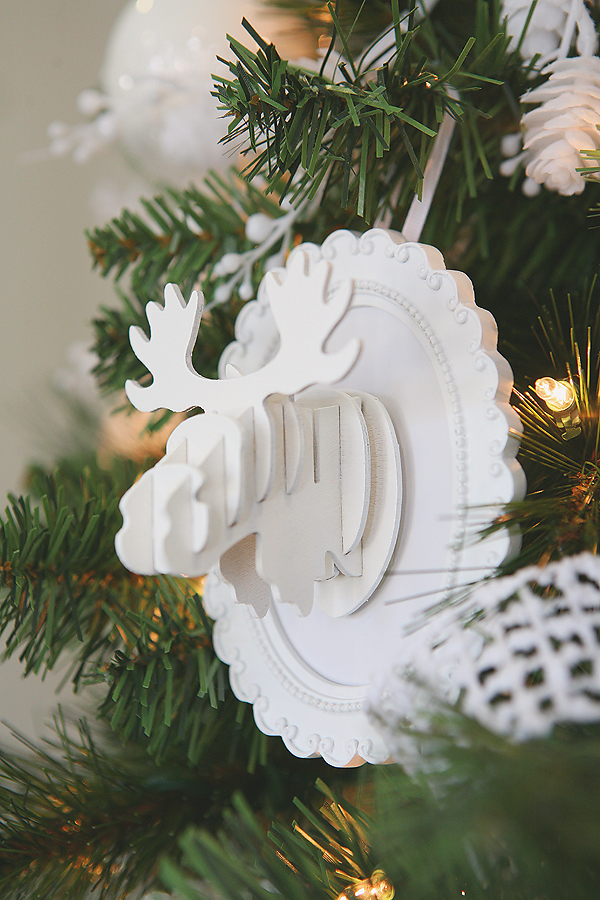 Aren't they the cutest things ever!?! Let us know if you have any questions… we'd be happy to answer them. 🙂
A few things to make note of…
-Michaels has a variety of Make it Merry projects for you and your family to work on this season, check them out
HERE
.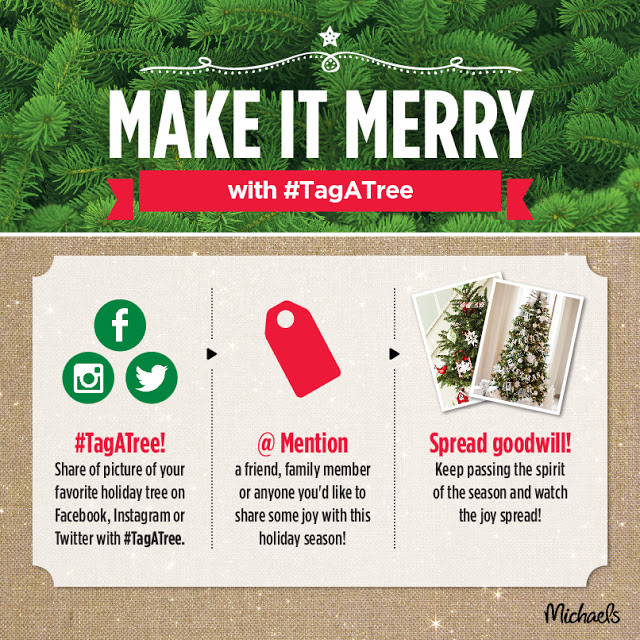 -You can help spread some holiday cheer by sharing a photo of my dream tree or any trees that inspire you this year on Facebook, Twitter or Instagram, tag your friend, use the hashtag #TagATree and encourage them to do the same!
-And… tomorrow, Saturday November 15th from 1-4pm all Michaels stores are hosting a Holiday Pinterest Party. Stop in your store and create a fun holiday project with the help of a Michaels associate!
_________________
Here are our two past trees you may want to check out…