____________________________________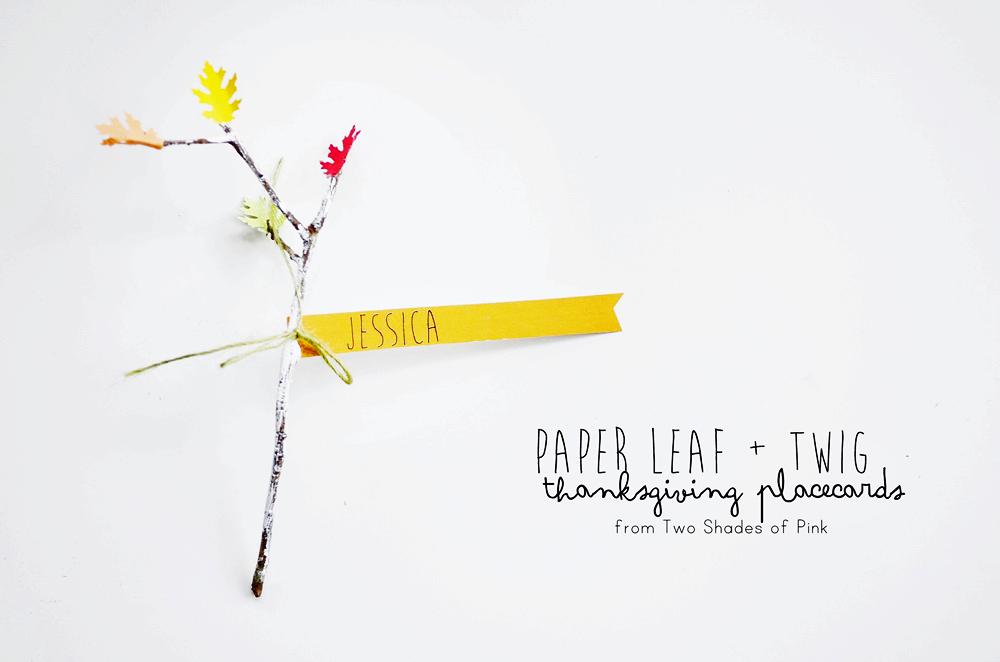 Hey old friends!  Jessica here again sharing some Thanksgiving holiday inspiration. This time its a little diy to dress up a tablescape. These paper leaf and twig place cards are cute, simple and inexpensive.
I have no doubt you will have as much fun as I did making them. 🙂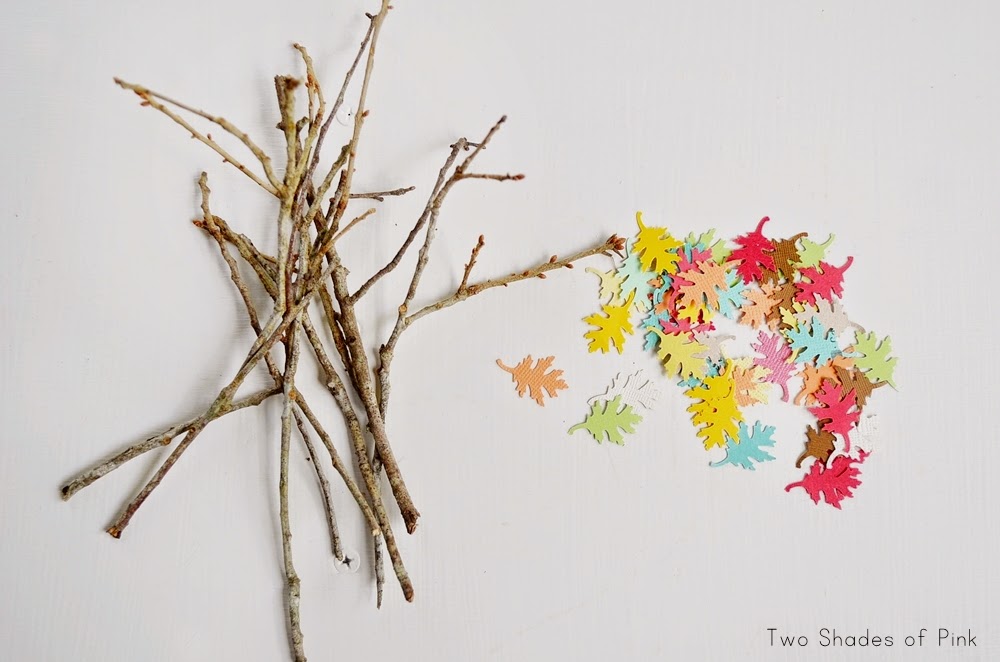 You will need small, Y shaped twigs from the yard and small paper leaf cut outs.  I used a paper punch but you could easily cut out birch shaped leaves from colored card stock or paper.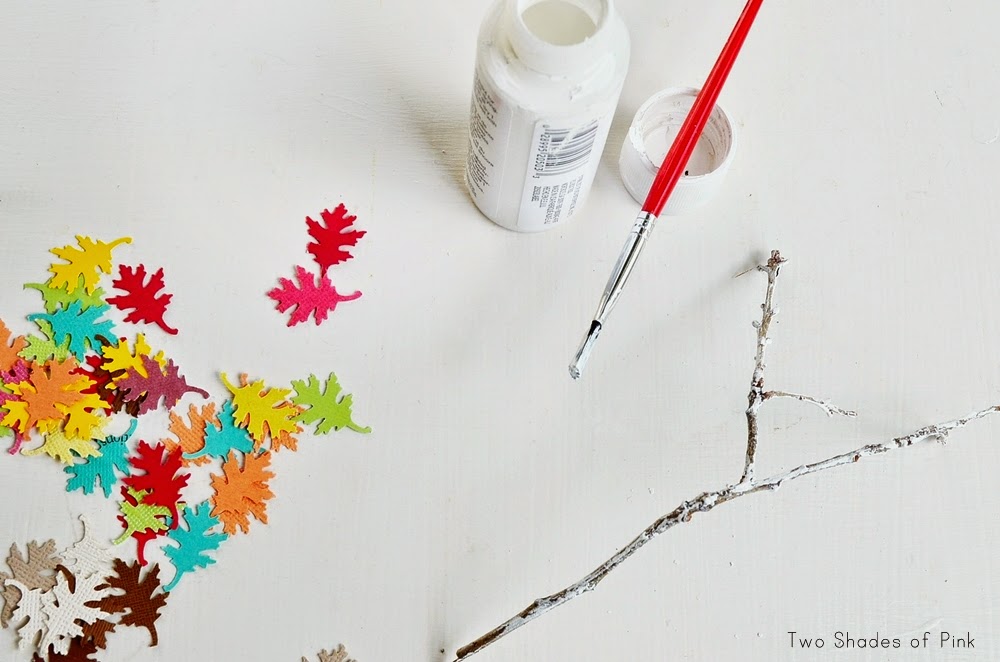 I used white paint to dry brush the twigs. White makes the colorful leaves pop and gives it a wintery feel.  But leaving it alone will make it look great too.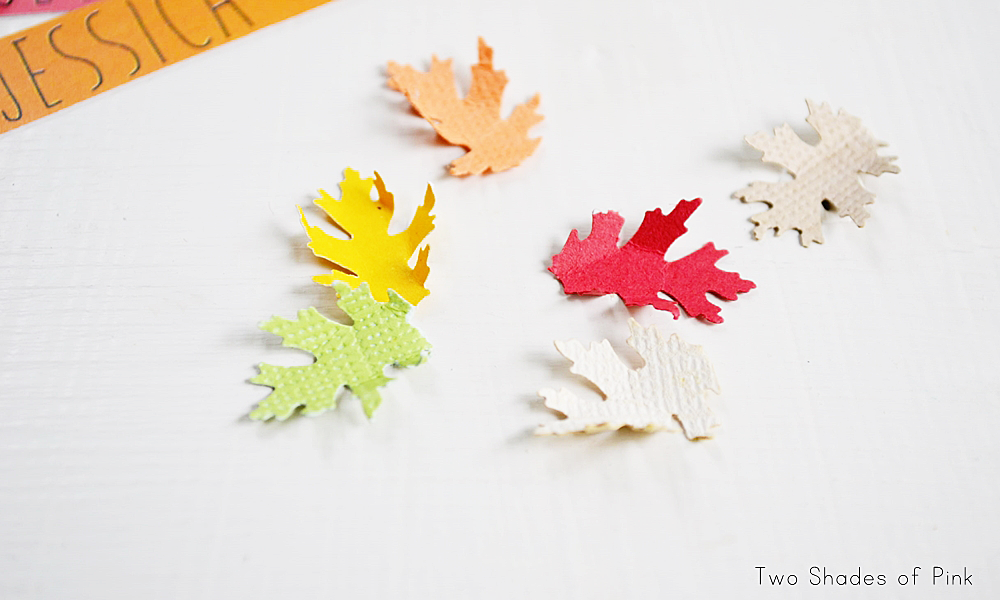 After you make the leaves, bend them a bit so they look a little more natural.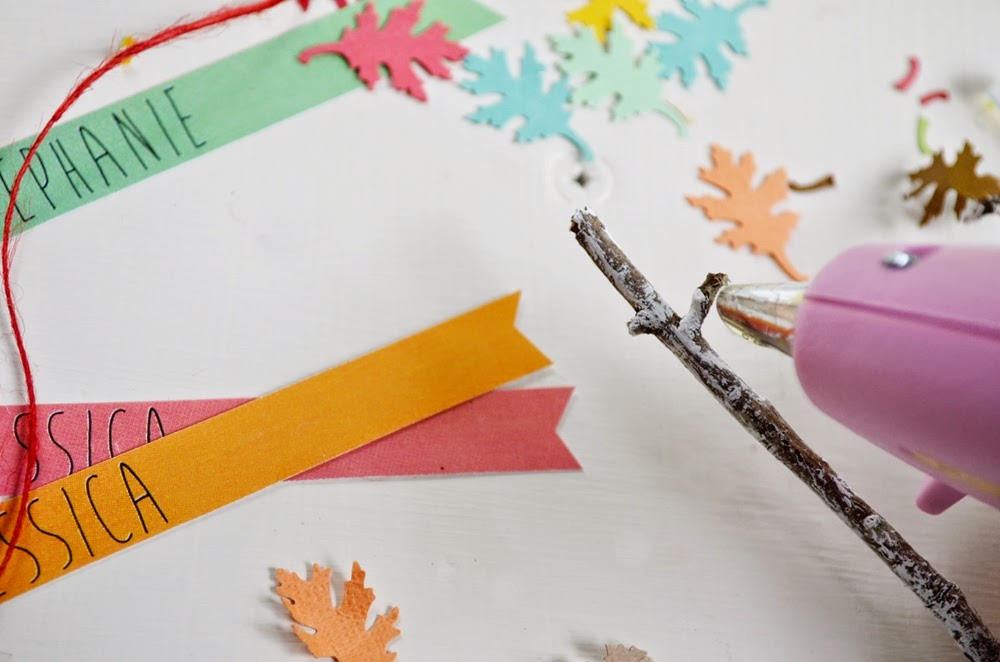 Hot glue them to your twig.
I chose natural spots that would look like a leaf growing from a tree branch.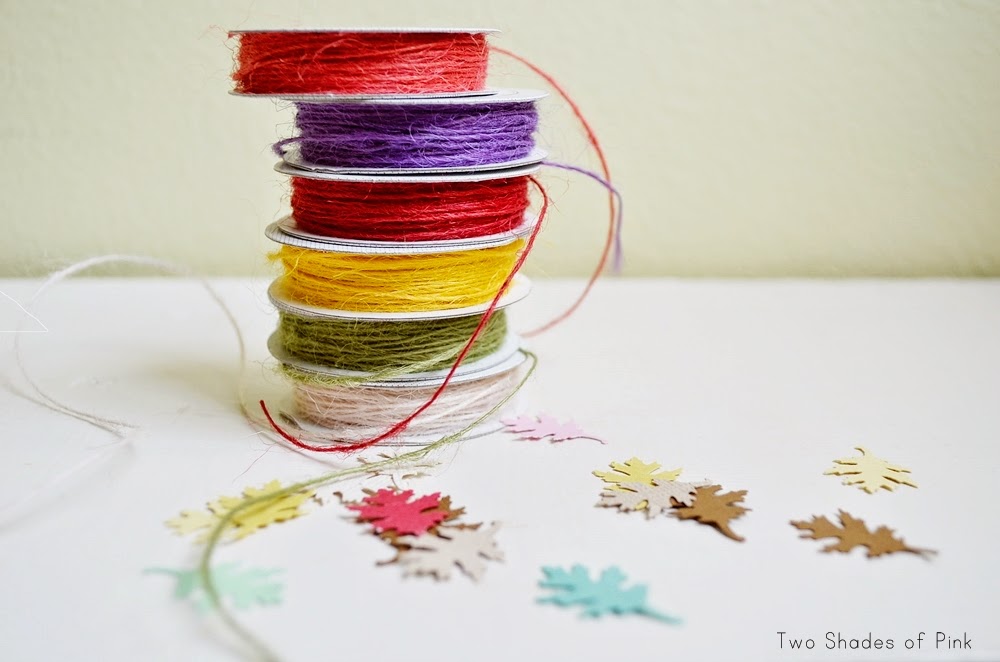 I have all this great jute twine that is super thin and rustic looking. It's perfect for a project like this.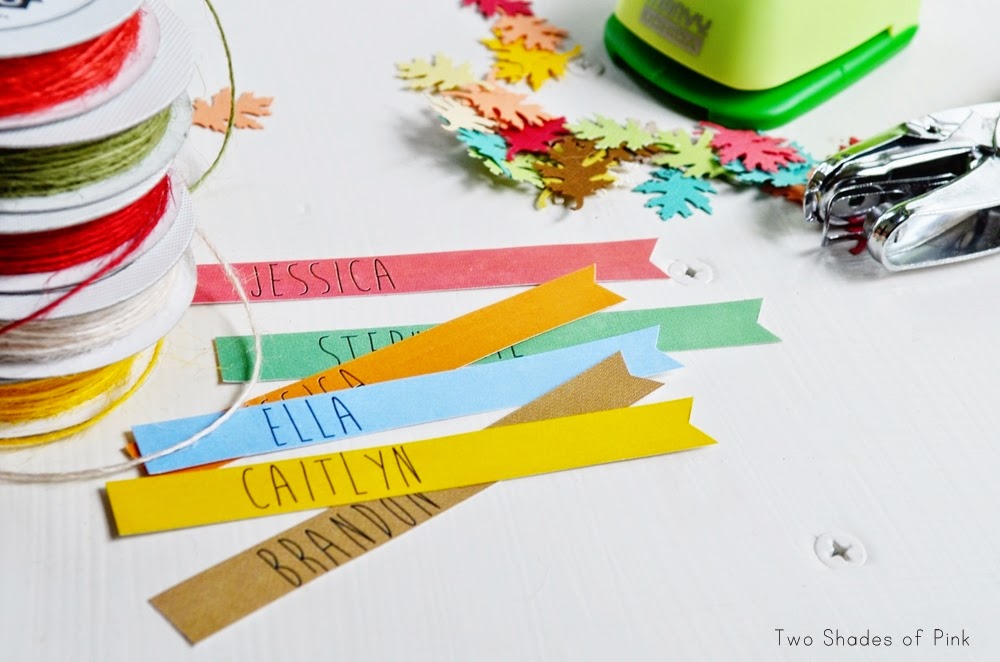 I used photoshop to make some colorful ribbon shaped name tags. In case you are wondering, the font I used is brain flower…which is a completely awesome font name.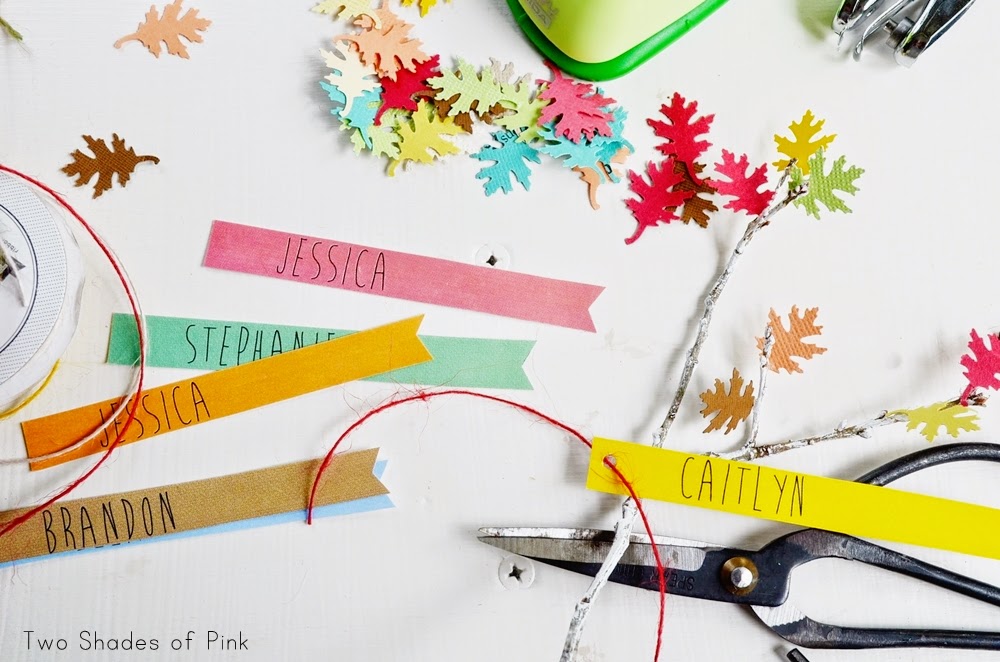 Just punch a hole at the end of your printed or handwritten tag and tie to your little twig.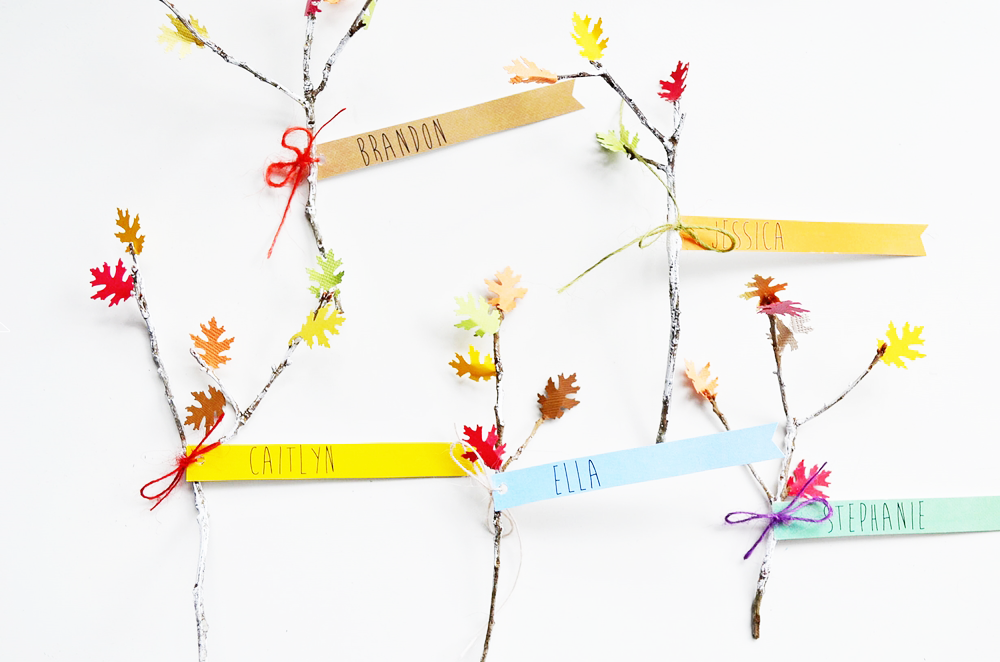 Such pretty place cards!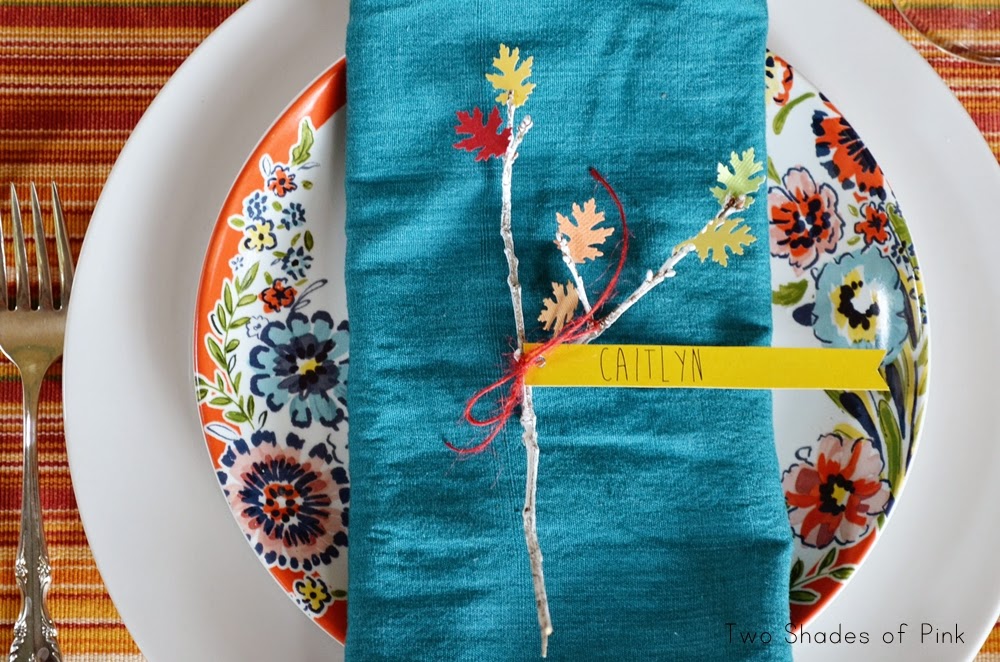 Perfect for a thanksgiving place setting.
Thanks everyone and I hope you have a great Thanksgiving Holiday!_____________________________
and check out these other great posts of hers…