Last year we made a cute
Red, White and Blue 4th of July Banner
. It was so simple and cute that we decided we needed one for Valentine's Day too. So last week we made a couple and we can't wait to add them to our Valentine's Day decorations.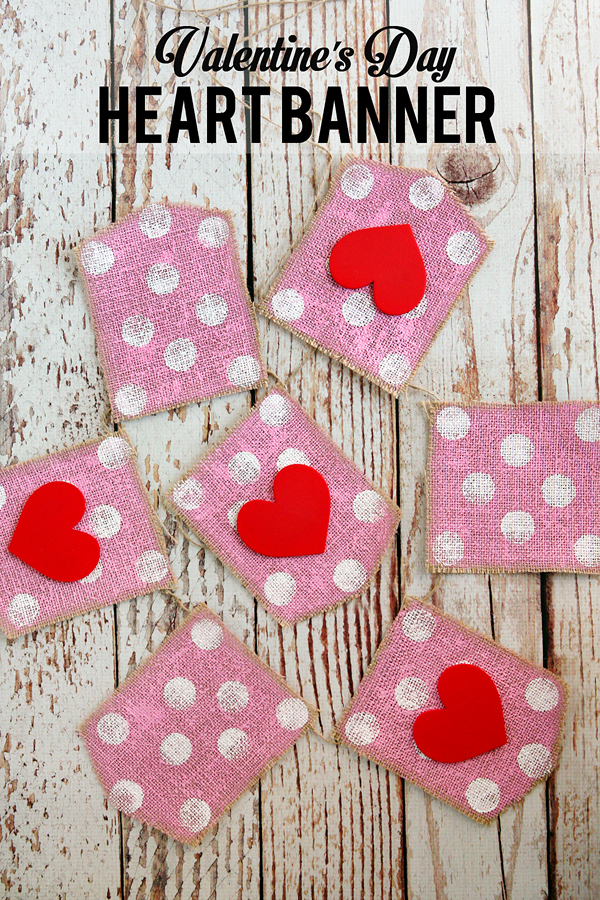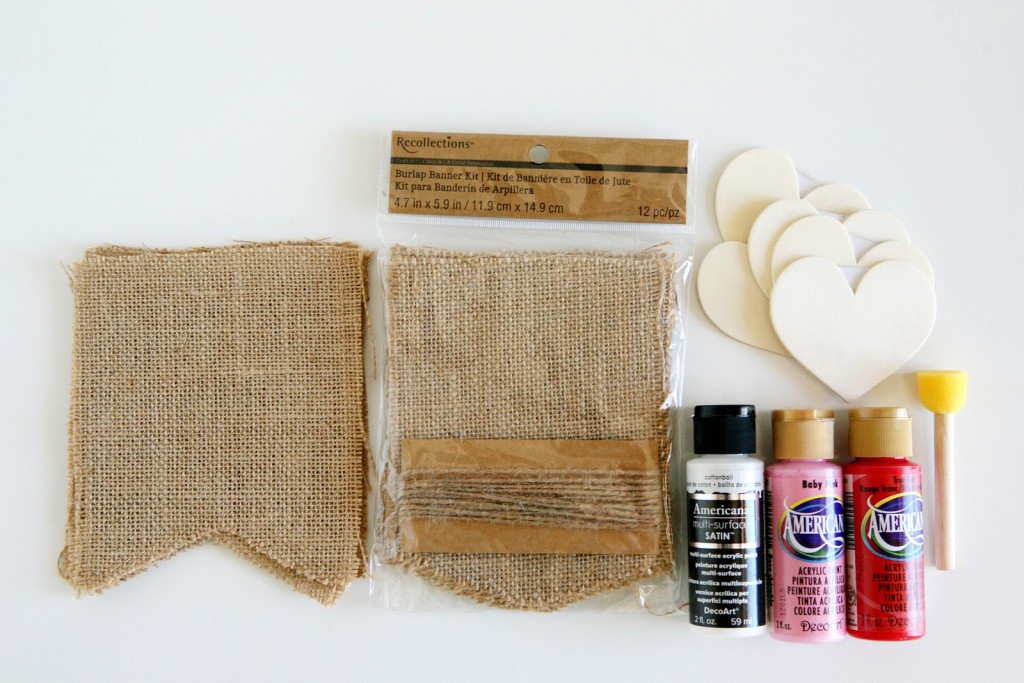 SUPPLIES:
– Burlap Banner Kit (we found ours at Michaels) You could cut your own out of some burlap if you wanted.
– Wood Hearts
– Paint: Cottonball, Baby Pink and True Red
– Paint Brushes and Foam Pouncer
– Hot Glue Gun and Glue

We made two different versions.
The first up… The Pink Polka Dot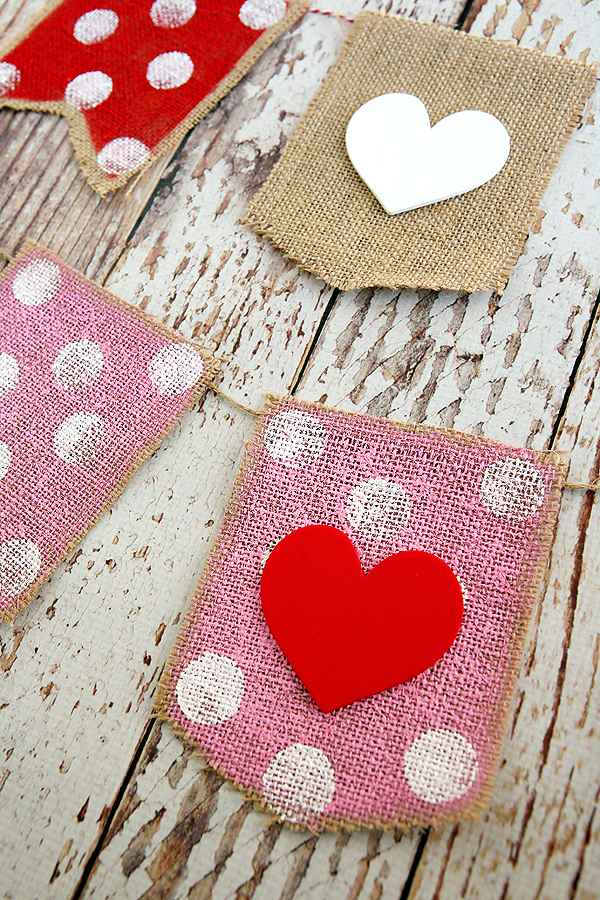 • Paint all 7 flags or pennants (whatever you'd like to call them). Use very light brushstrokes and give them about 2-4 coats. • Once those are dry, use the foam pouncer and polka dot all of them. • Paint 4 wood hearts red and let them dry. • Hot glue the jute (the kit includes some) to the backs of all the flags. Make sure to space them out evenly. Then hot glue the hearts to the centers of every other flag.
Then we made a Red, White and Burlap version.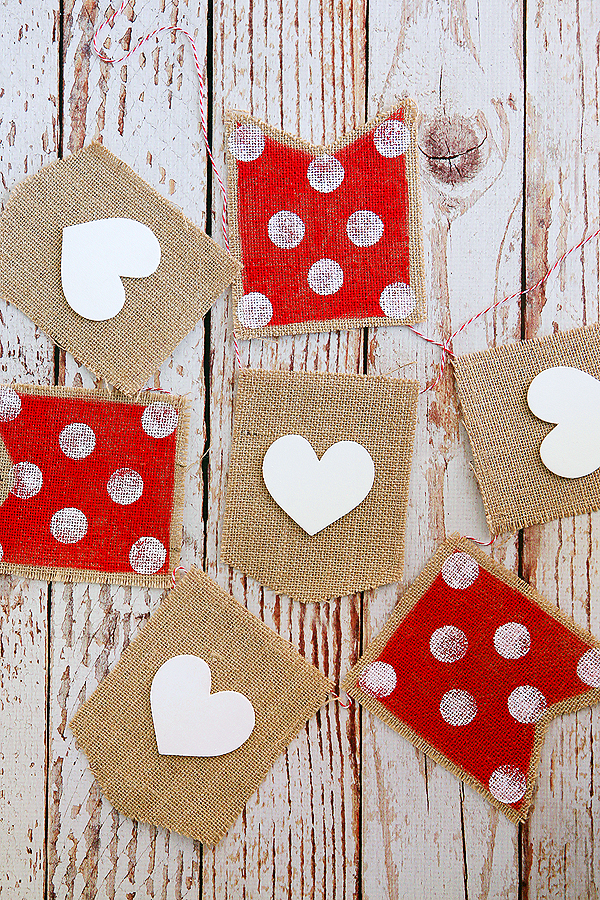 There's only a few things to do differently. • Leave 4 of your flags the natural burlap and paint the other 3 red. • Paint your hearts white and we also used two different types of flags for a touch more fun!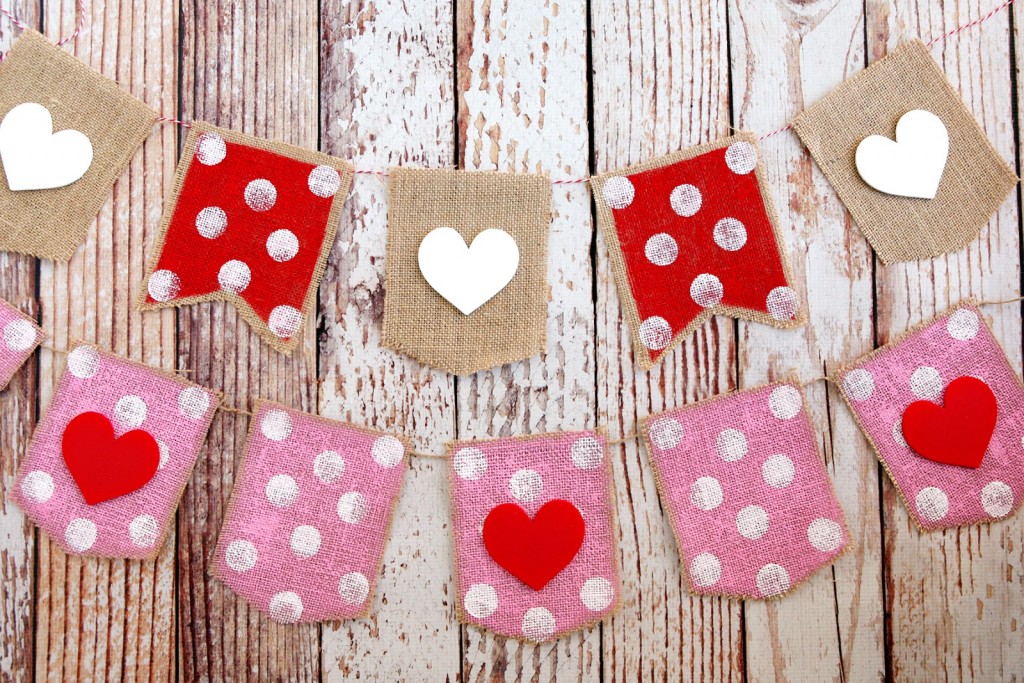 I see many more of these in our future. 🙂
Here's a few more Valentine's Day decorations you may want to try…