Hi there! Rachel from Fawn Parties here with you today and I'd love to share some sweet valentine packaging ideas.
When I saw this adorable paper collection from Doodlebug Design, I knew I had to create some fun gift ideas. I love giving little gifts to friends and family for Valentine's Day and these boxes were quick and easy to whip up.
"I soda like you."
Using my Cricut machine, I cut out these cute fry box and added these fun soda bottle stickers on the front. Simply fill the box with paper shred and treats and you're good to go!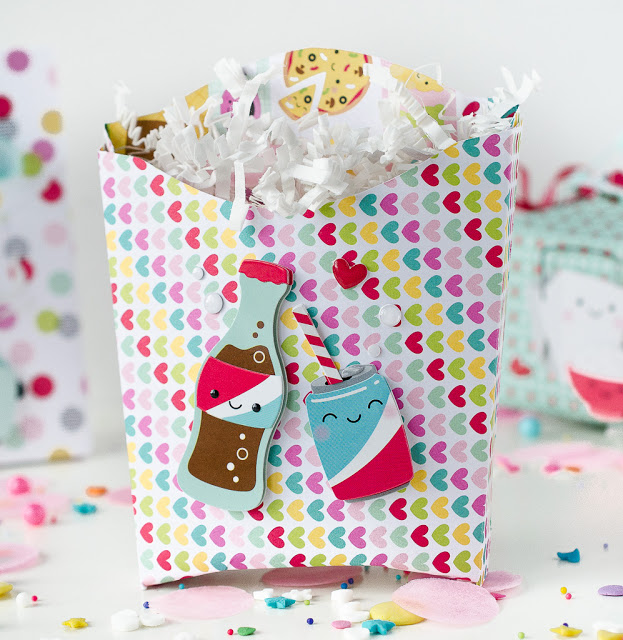 "I love you from the bottom of my tart."
How sweet is this little gift bag? The polka dots and tiny toaster with the tart are just the sweetest little combo. Embellish the gift bag with ribbon and mini pom poms and this little bag is ready for gift giving!
"I'd love to take you out!" 
This take out box is perfect to give your sweetheart. Fill it with with your honey's favorite treats and tuck a gift card to your favorite restaurant inside. It's sure to be big a hit!
Thanks so much for stopping by and I hope your Valentine's Day is wonderful!
Dolly and Me Valentine Tea Party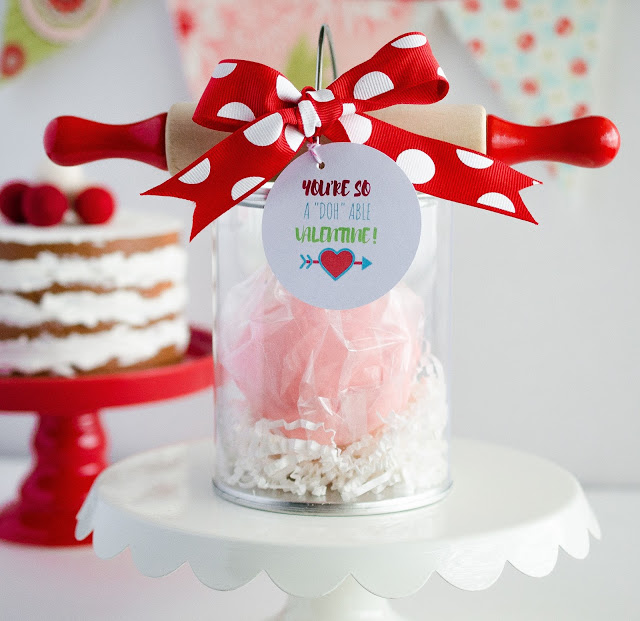 Valentine Ideas for Kids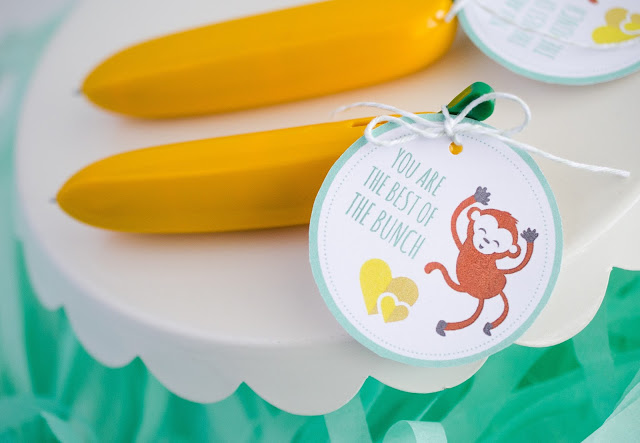 Here are a few more fun Valentine gift ideas you can find on Eighteen25: