Hello! It's me. Kara from A Kailo Chic Life.  I'm thrilled to share with you the instructions on making your very own snow-globe cake plate! Snow globes are a hallmark of the holiday season, and this tutorial will show you how to up-size one into a functional cake (or cookie!) display.
Large serving size clear glass plate ( This one is from Target)
Large globe fish bowl (I purchased this one at Michaels)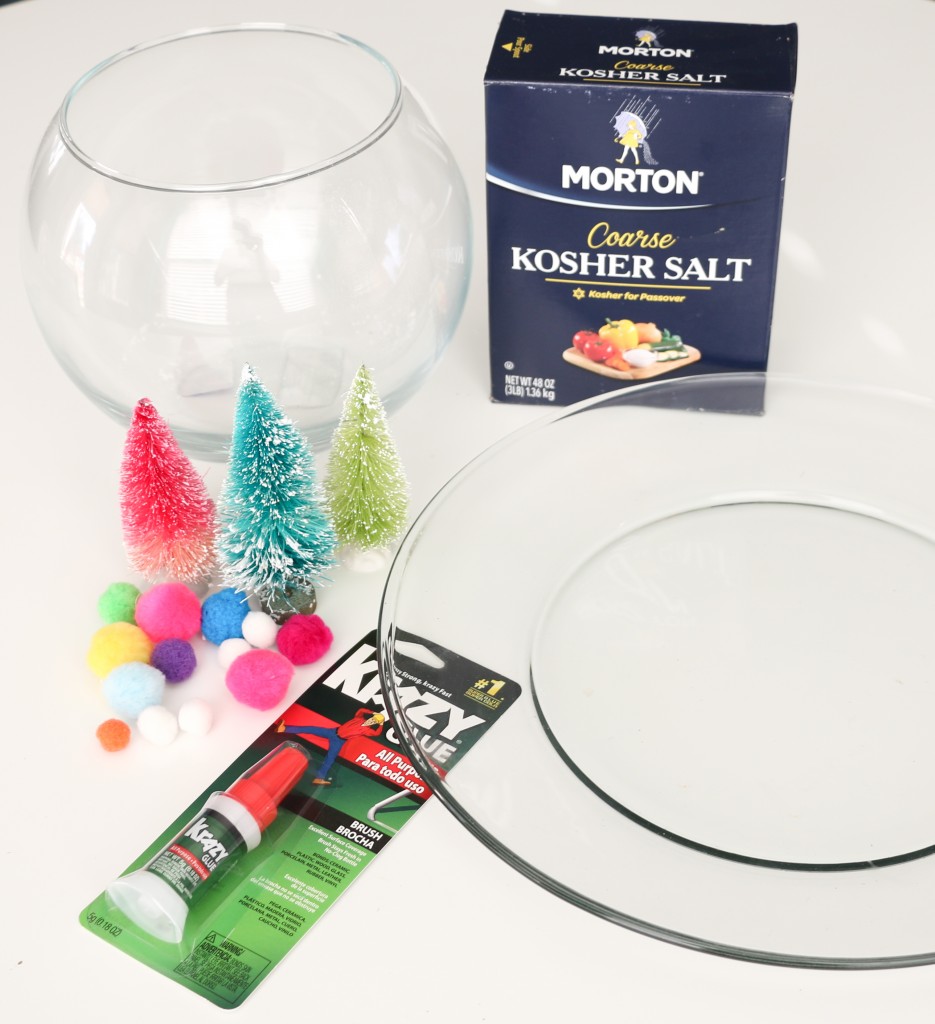 You will begin by using the Krazy Glue to attach your bottle brush trees onto the bottom of the glass bowl. Just brush the glue on the bottom of the tree and hold it in place in the bowl for 30 seconds for the glue to activate.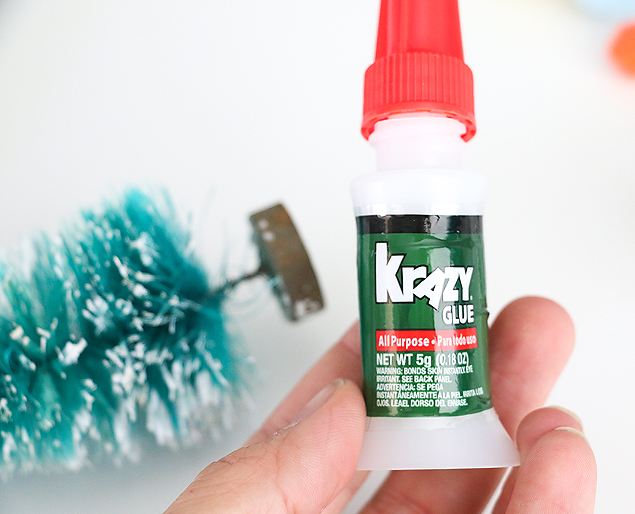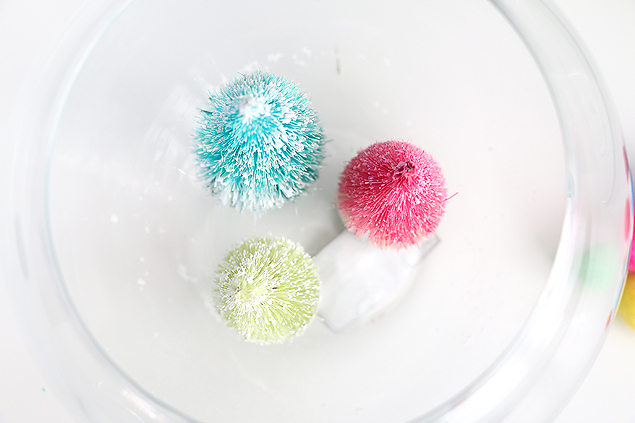 Once your trees are glued down, you will pour in salt to just cover the base of the trees and create a nice layer of "snow". Then layer in your pompoms however you think they look best.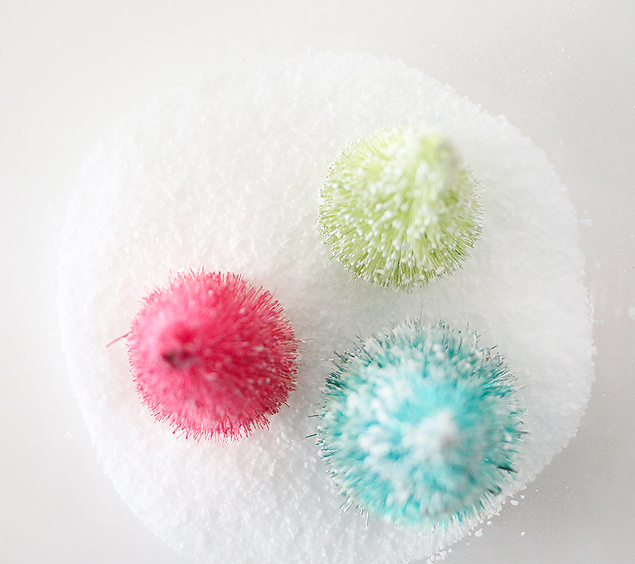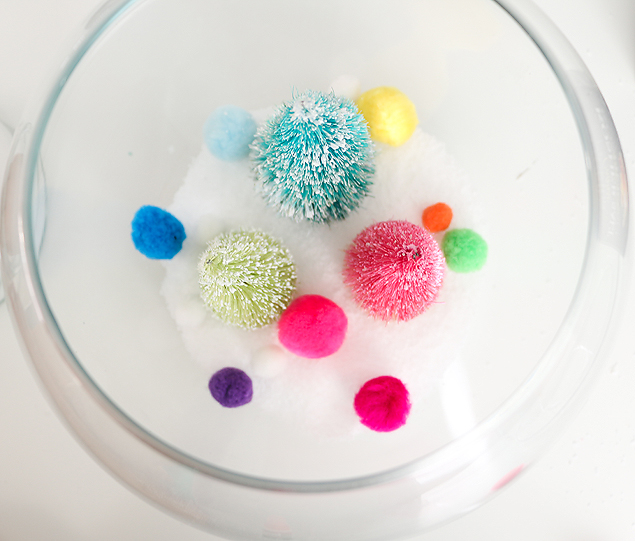 Now use the Krazy Glue around the rim of the bowl and press on your clear serving plate. Let dry and then check to make sure that the plate is attached well.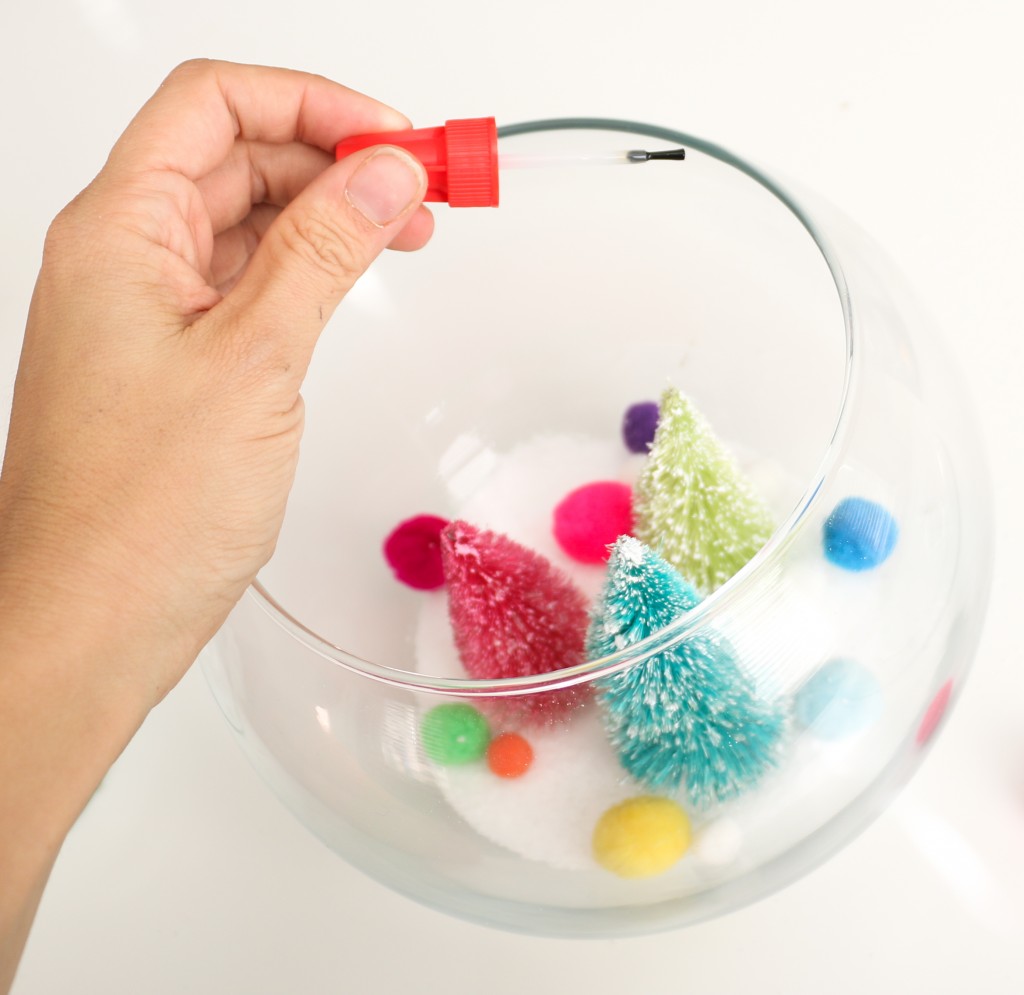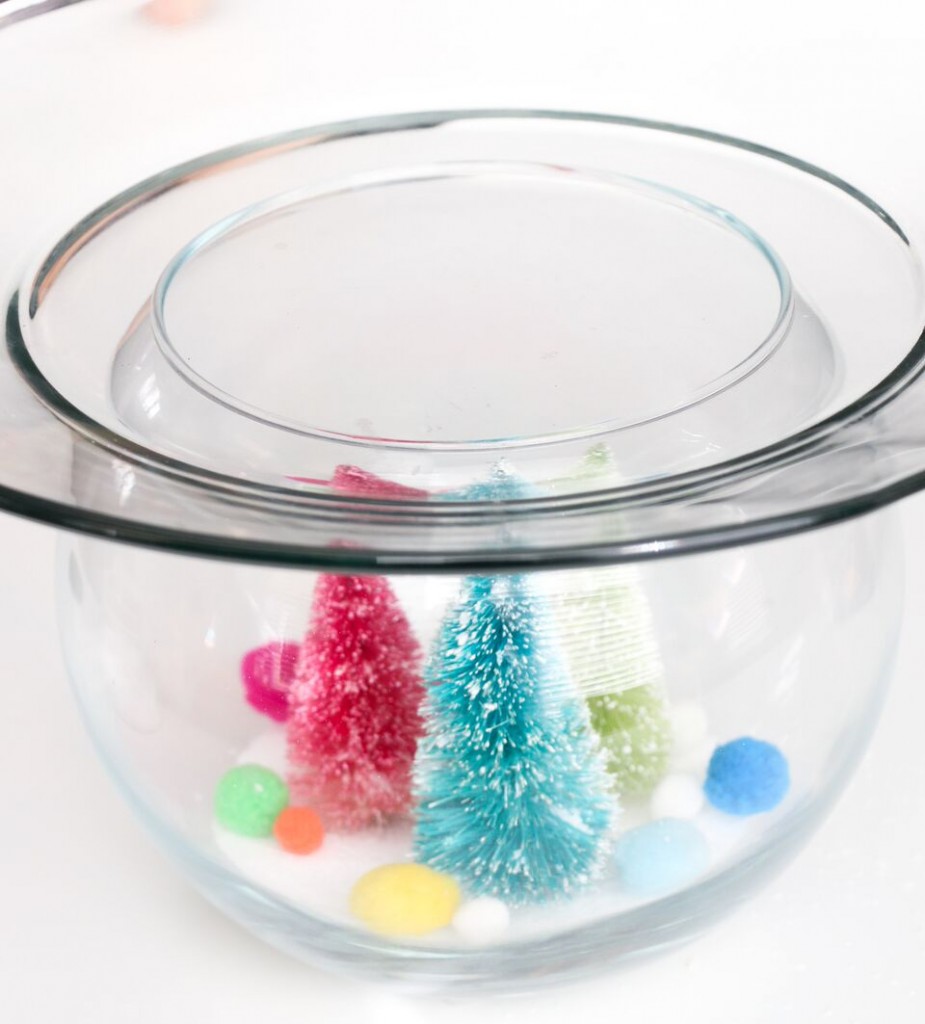 This adorable little cake stand will look great topped with all your freshly baked holiday cookies or cakes. And although it should be glued together well, I would recommend always holding the cake plate by the globe when transporting it. And hand washing it. This is definitely not fit for the dishwasher!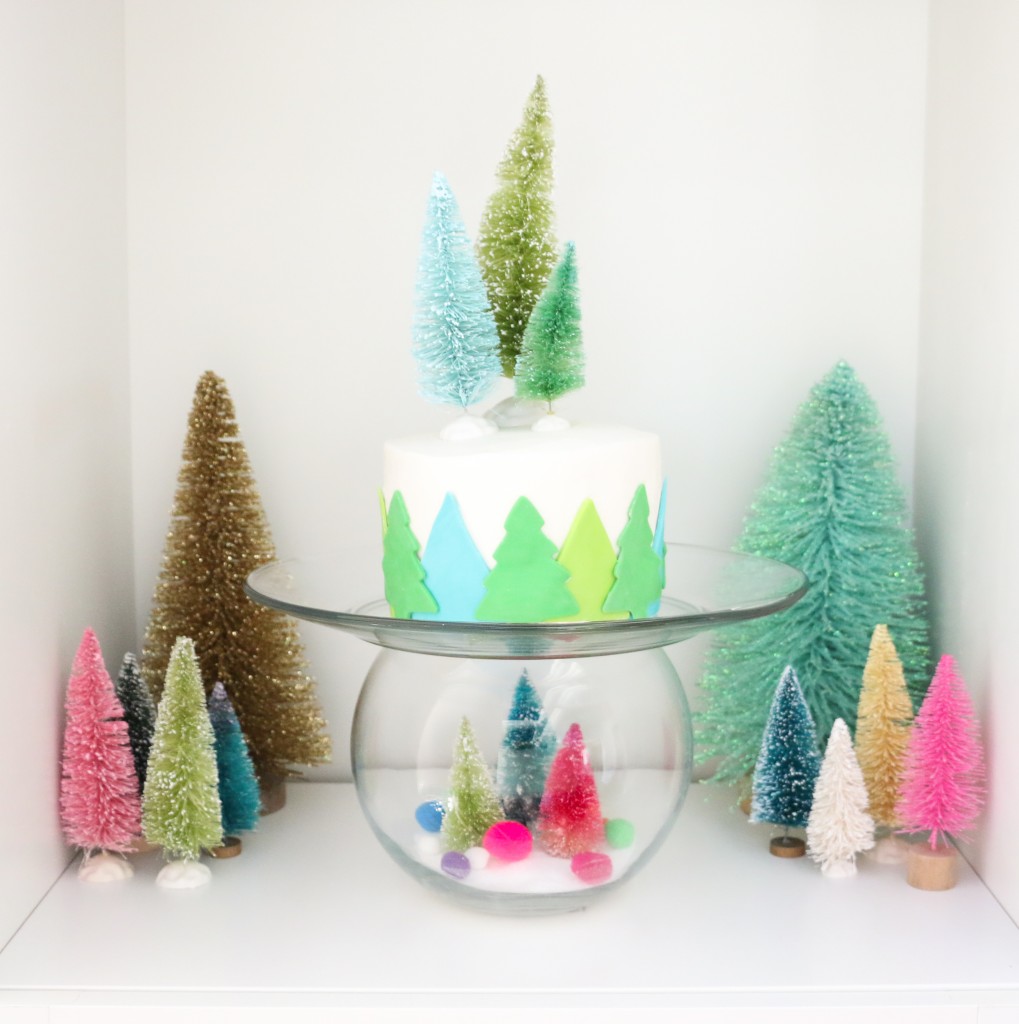 I hope you enjoyed this quick little tutorial, and please feel free to pop on over to my blog at AKailoChicLife.com for even more holiday crafts, recipes, and decor like these mud cloth inspired ornaments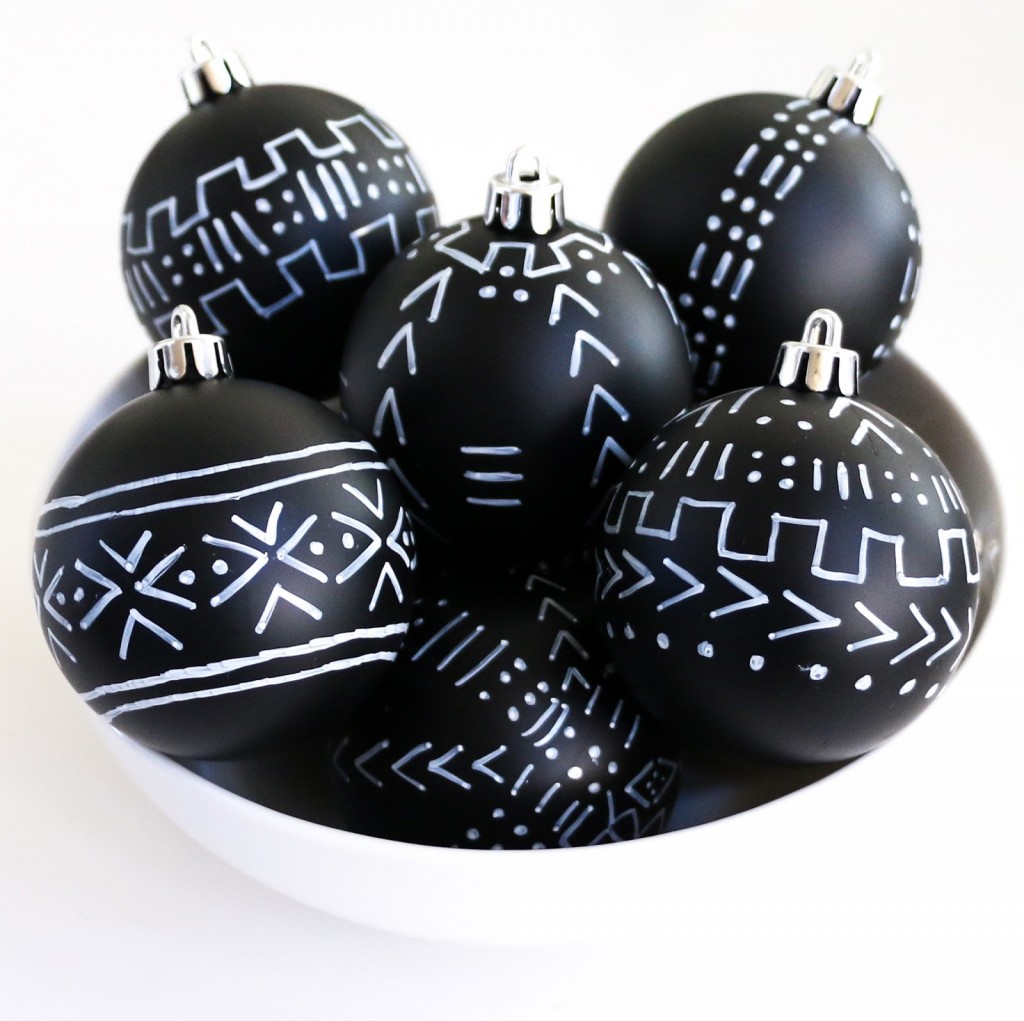 or these tissue paper fringe ornaments.