Reindeer Sour Cream Treat Container Tutorial
Our reindeer container will bring Christmas cheer to all you give him to. Easy to make within minutes! Perfect to hold a special treat… use as a gift tag, place setting or Christmas ornament.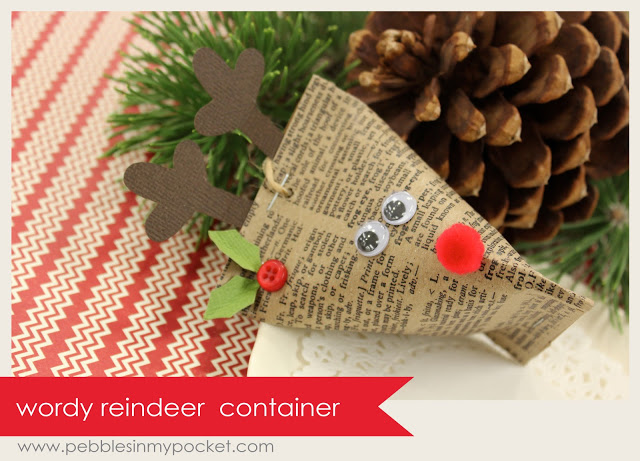 Dictionary or plain kraft paper (4" x 6")
Green cardstock for holly leaves
Dark brown cardstock for antlers
Apply a strip of Red Double Stick Tape to the short inside edge of the rectangle piece of kraft paper. With the seam in the center back, slide the antlers into the top opening and adhere on one side to hold, then staple once in the center. Hole punch the top if desired. Fill with your favorite treats or small gift and staple the bottom opening shut by twisting in the opposite direction as shown. Adhere pieces as shown with white craft glue. Let dry.
Brenda Birrell, Pebbles in my Pocket
_________________________________________________________
this post is sponsored by: