One of our favorite Mexican restaurants serves a warm bean dip with their chips and salsa. It's worth going just for that bean dip. This bean dip is a little bit different, but it's just as good and made up of all the right things. Beans and cheese…  and more cheese… need I say more? 🙂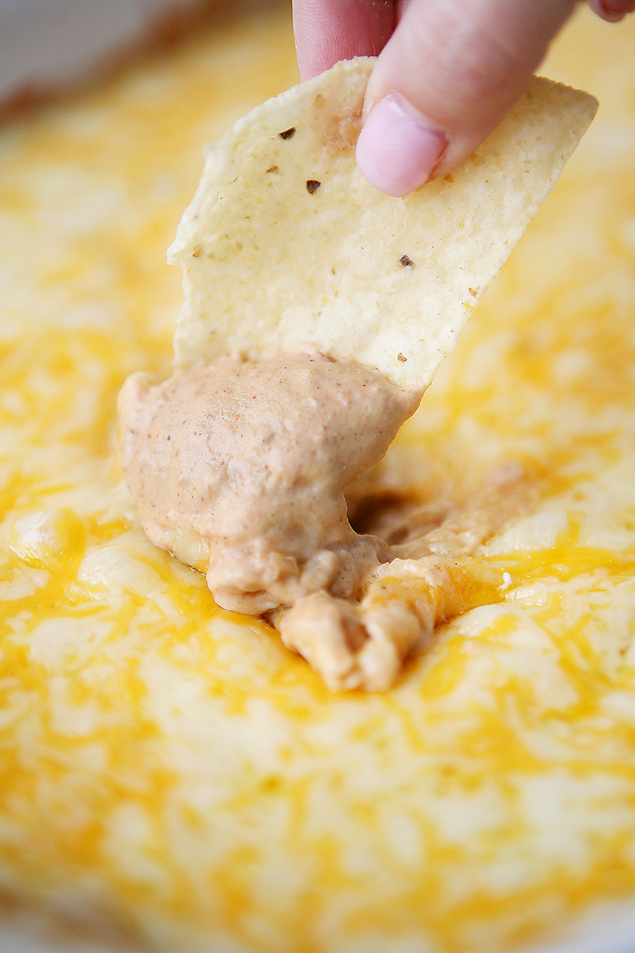 It would be perfect for the Big Game coming up or any game night or family gathering. What's better than chips and dip for any get together?
Three Cheese Bean Dip
Ingredients
1 (8oz) block of Cream Cheese (softened)
2 (16oz) Cans of Refried Beans
1 Cup of Sour Cream
1 Packet of Taco Seasoning
1 Cup of shredded Cheddar Cheese
1 Cup of shredded Monterey Jack Cheese
Instructions
Preheat oven to 350 degrees.
Mix together the Cream Cheese and Sour Cream in a large bowl.
Add in the Refried Beans and Taco Seasoning and mix until combined.
Spray a 9x13 baking dish with cooking spray and add the bean mixture.
Sprinkle the cheese on top.
Bake for about 25 minutes or until all the cheese is melted and starting to brown.
Enjoy with tortilla and corn chips!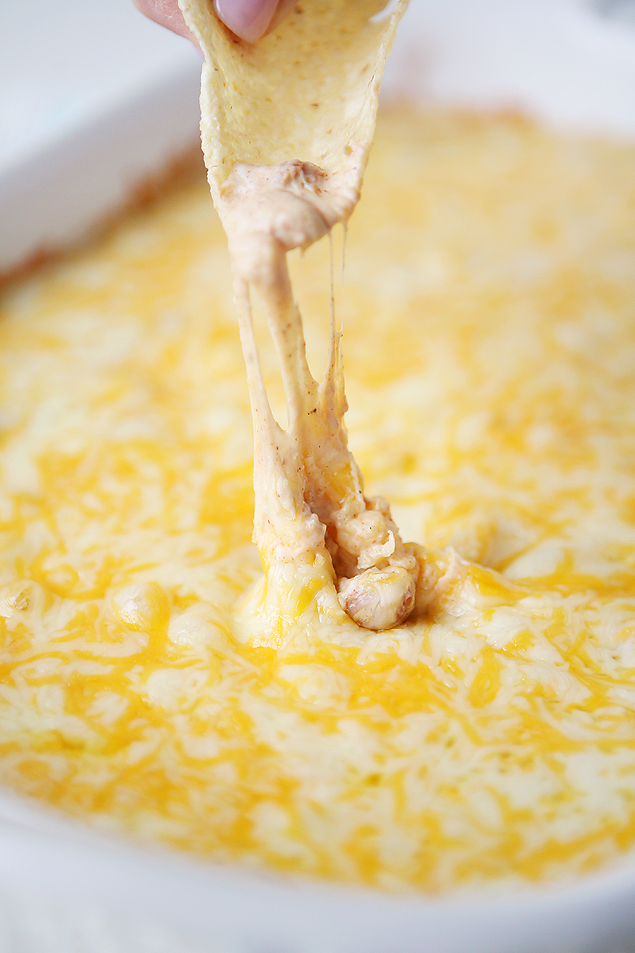 Hope you enjoy it and all it's cheesy yumminess. 🙂 

Here are a few more great recipes you can find on Eighteen25: