Our family loves traditions so we thought we would start sharing some ideas of things that you can try with your own family.  If they end up being a hit, we hope you continue to do them for years to come.  Here we go!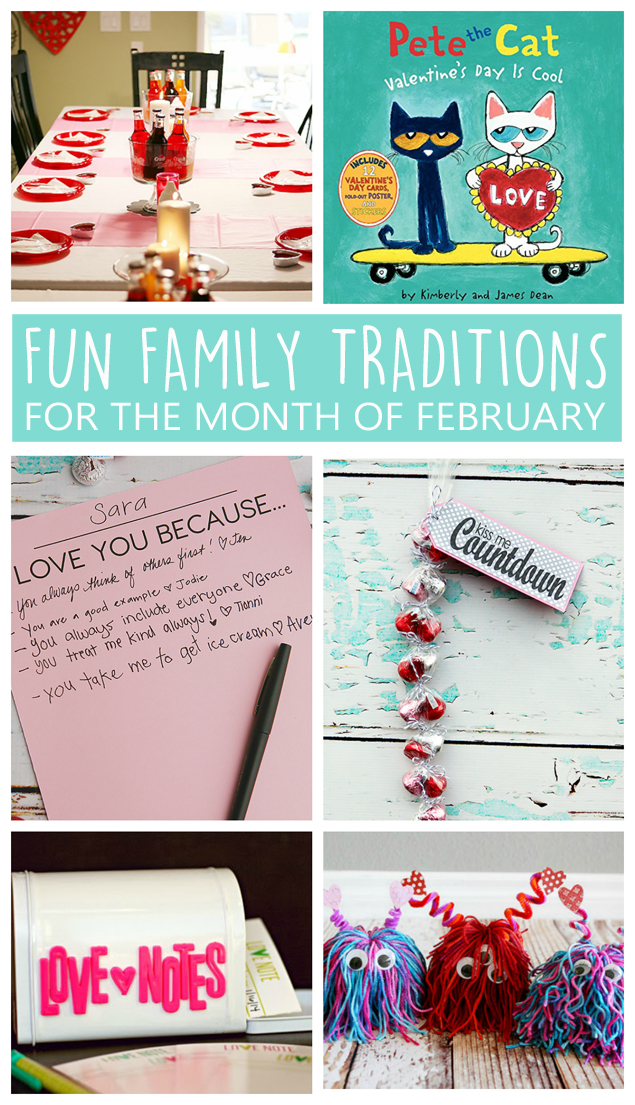 Of course the biggest thing we celebrate in February is Valentine's Day in our family. Some may think it's a cheesy holiday, but we try not to pass up on opportunities to show each other love. Here are 10 great ideas your family may want to give a try.
1| Read Valentine's Day Books with the Kids –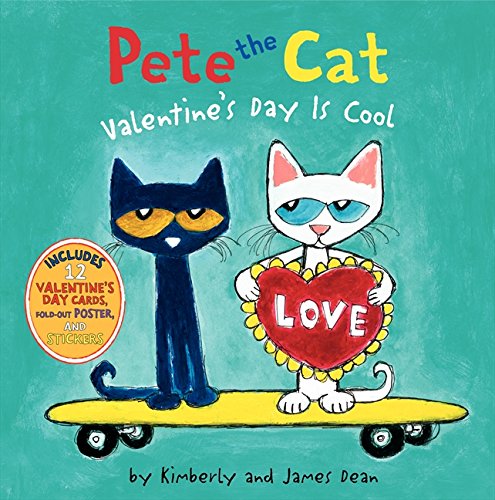 This is something the kids love to get into.  We buy a new book each year and read them starting February 1st.  After the holiday is over, I pack them up with the rest of the Valentine's Day decorations.  (Makes it so the books don't get lost and ruined before the next year.)
2|  Do service as a family –
I think we can all agree that the world could use a little more love.  How about sitting down with the family prior to the big day and come up with a way to show love to a complete stranger.  Maybe even someone that you know that needs a little pick me up.  On Valentine's Day, perform the act of service.
3|  Dine at home with a heart shaped pizza –
The kids will go crazy over a heart shaped pizza!  Make one as a family or reach out to Papa John's, Pizza Hut or if Take 'n' Bake is more your style there's Papa Murphy's.  This is sure to be a hit!
4|  Love notes –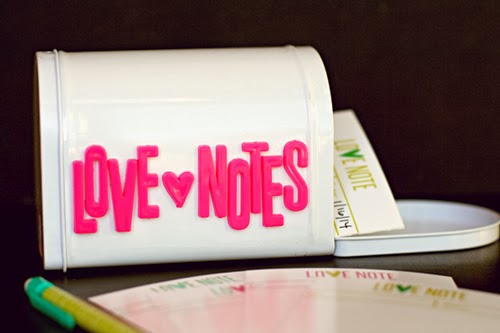 This is a fun tradition to spread a little love right at home.  Print and cut out these cute Love Notes.  Then, family members can fill one out for each person in the family.  They can write something they love about them or a time when they made them feel special.  If you already have mailboxes, you can keep them there or maybe you'd rather hide the notes around the house for the recipients to find.
5| Fancy Valentine's Day Dinner –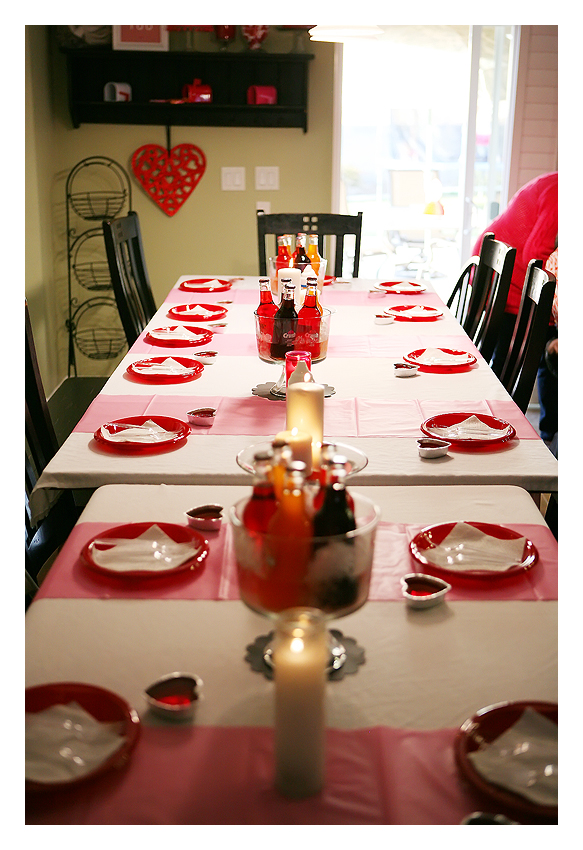 Each year, Jen treats us all to a fancy dinner.  Everyone has a seat, a heart shaped jello, there's candles and pretty sodas.  It's something we look forward to each year!
6|  I Love You Because Activity –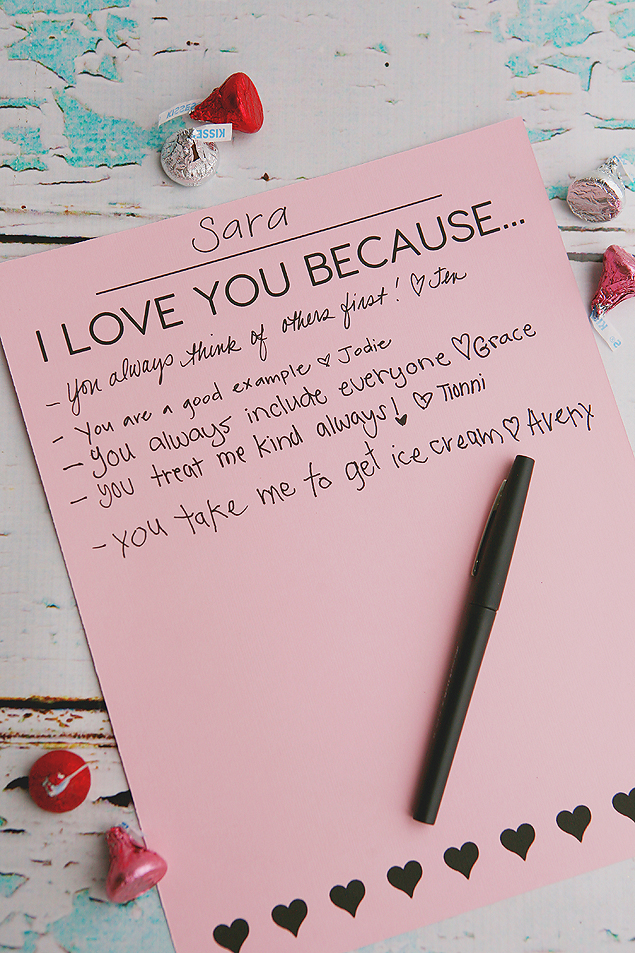 This is something we've done at our Fancy Valentine's Day Dinner.  Print out the I Love You Because paper and have each person right their name at the top.  Have them pass their paper to the left and that person will write down a reason they love them.  Pass them to the left again and have them write something too.  Continue until each person has written something.  These are papers that we will treasure forever.  It's so nice to see what the kids come up with.
7|  Give someone a "Heart Attack"-
Cut out heart shapes of all different colors and sizes.  Attach some to plastic forks or wooden skewers.  Write things you love about the person on some of the hearts.  Go to their house and without being caught (that's the tricky part) tape hearts to their front door and mailbox and stick the hearts with the skewers in the grass and flower gardens.  So fun!
8|  Send Valentine Fun Mail (an idea from A Pretty Cool Life) –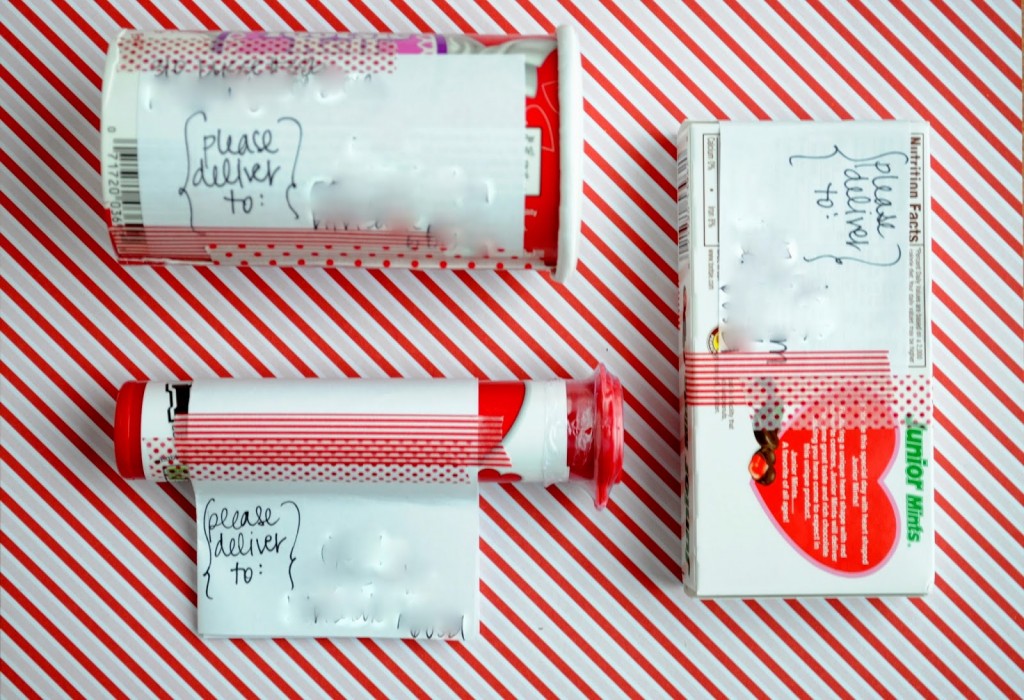 I love the idea of Fun Mail.  Everything about it just sounds….fun!  Find some candy that can be easily mailed and attach an address label to it and take it to the Post Office.  Whoever opens their mailbox is sure to be thrilled.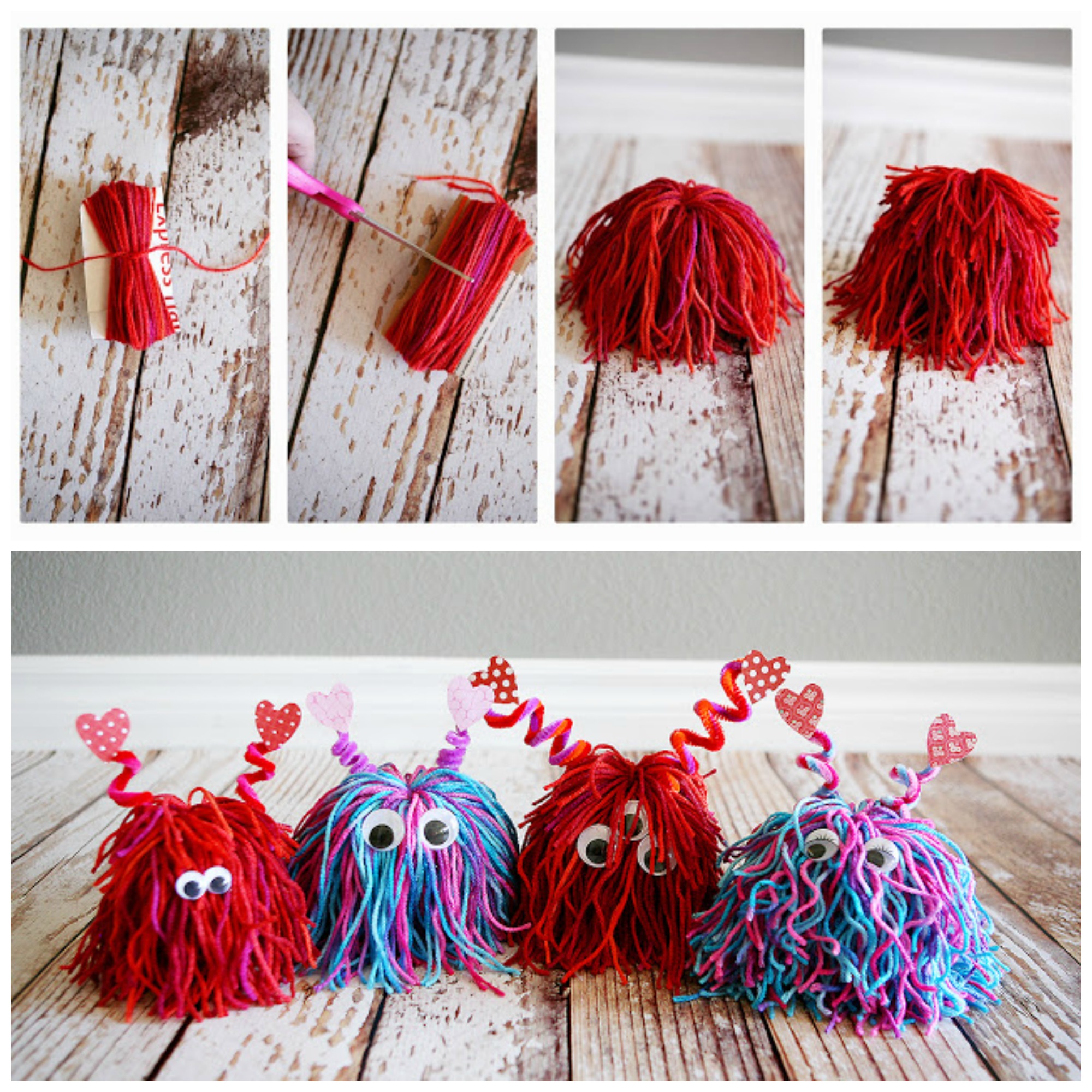 These little guys are a Valentine staple.  The kids at any age will enjoy making them.  They love that they don't require a whole lot of help and the kids can personalize them however they want!
10| Kiss Me Countdown –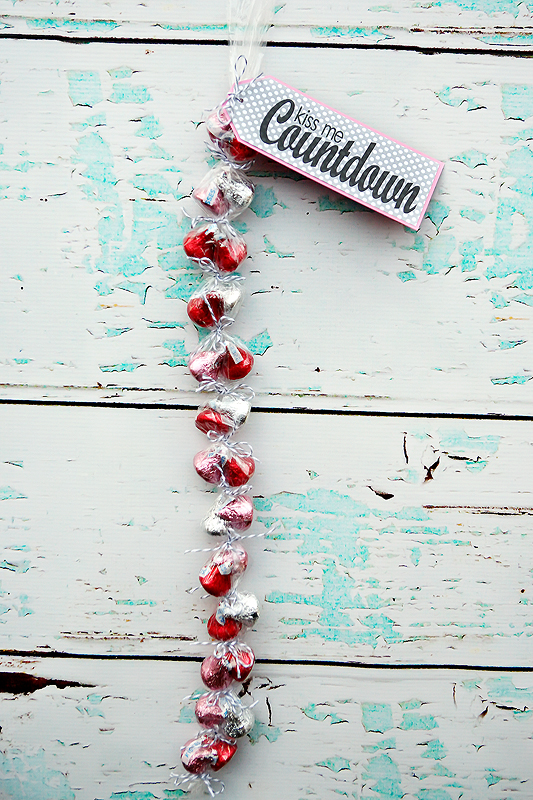 There is no better way (in my opinion) to count down to Valentine's Day than with a kiss.  Am I right?  The kids can have the chocolate kind but I want mine right smack on my lips!
Do you have Valentine's Day traditions?  We would sure love to hear about them!
Here are some other fun days you may want to celebrate:
February 2nd Ground Hog Day
February 4th Eat Ice Cream for Breakfast Day
February 17th Random Acts of Kindness Day
February 20th Presidents Day
February 24th Tortilla Chip Day