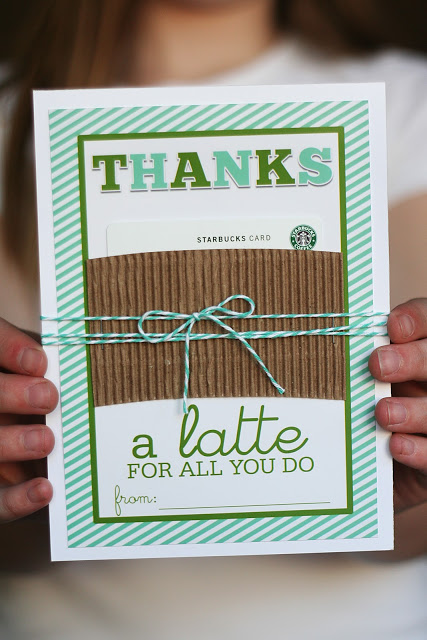 i think it's safe to say that most teachers are fans of some type of coffee house.
and i think it's safe to say that most of us appreciate all that those teachers do…
a latte!! (a lot… get it?)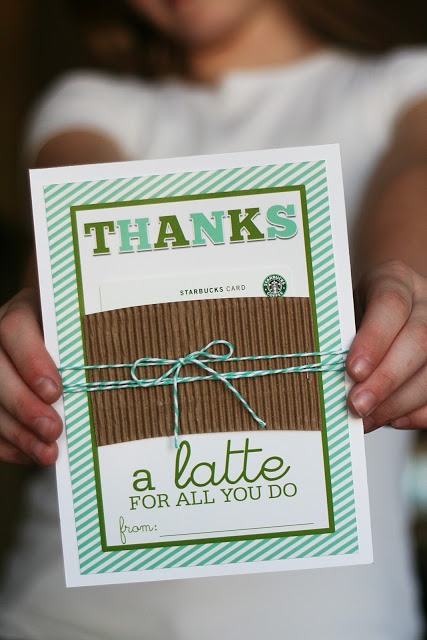 what you'll need: (affiliate links included) 
how to put it together:
attach the print to a 5.5″ x 7.5″ piece of cardstock
trim the coffee sleeve to 4″ wide (cutting with the corrugated lines)
place a piece of double sided tape to the very bottom of sleeve and attach to print
staple sides of the sleeve and insert card
tie some fun twine around your gift
**for extra fun, place the card inside of a paper pastry bag and hand out to all of those well-deserving teachers.