My daughter has a great coach for volleyball and we really appreciate the time she spends with these girls. So, of course, we needed a little treat to say thanks.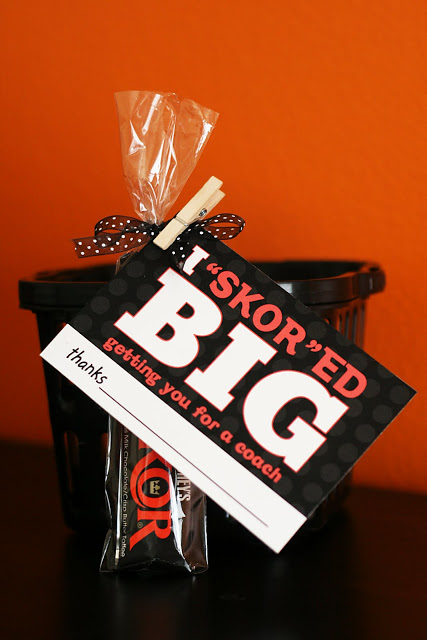 What you'll need:
pretzel bag (2 1/4 x 9 5/8)
2 SKOR candy bars
ribbon
mini clothespin
What you'll do:
place the SKOR bars inside the pretzel bag
tie shut with ribbon
attach tag to ribbon with clothespin
have child sign their name on the bottom and you're done!!
and if you want to go BIG, purchase an entire box of SKOR candy bars and tie your tag on with some cute  ribbon.