Hi there, my name is Nora and I share occasional bits of craftiness on my blog,
Just Make Stuff
.  I have dreamed of being a teacher since I was twelve and finally started my career three years ago (it only took 24 years). One of my favorite parts of being a teacher is surprising my students…whether it's with a snack I brought to class, getting to do group activities with crayons or gifting them a bit of extra credit.
Oh and did I mention I teach college students? They love snacks, crayons and extra credit as much as anyone.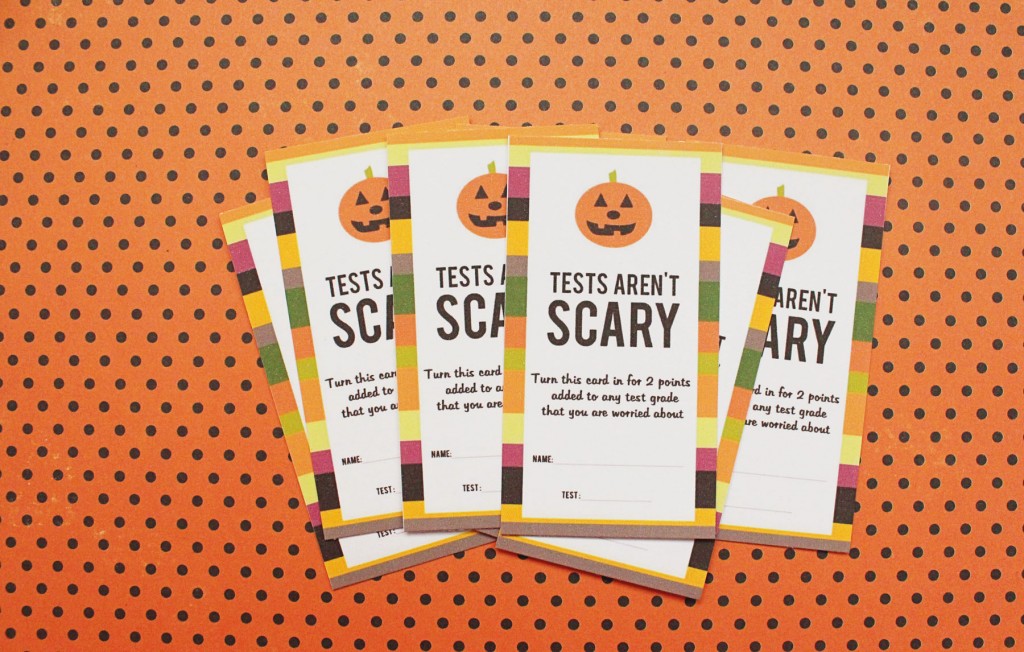 For Halloween the past three years I have passed out little "Tests Aren't Scary" cards that have 2 points of extra credit to use on any test in the past of the semester or in the future. I have a heck of a lot of students turn them in with their final exam. Yes, it takes a few extra minutes to enter them (especially when you have almost 200 students), but their excitement and appreciation always makes it worth it.
I am guessing I am not the only teacher reading along here on Eighteen25, so maybe the cards would be a fun addition for your classes too.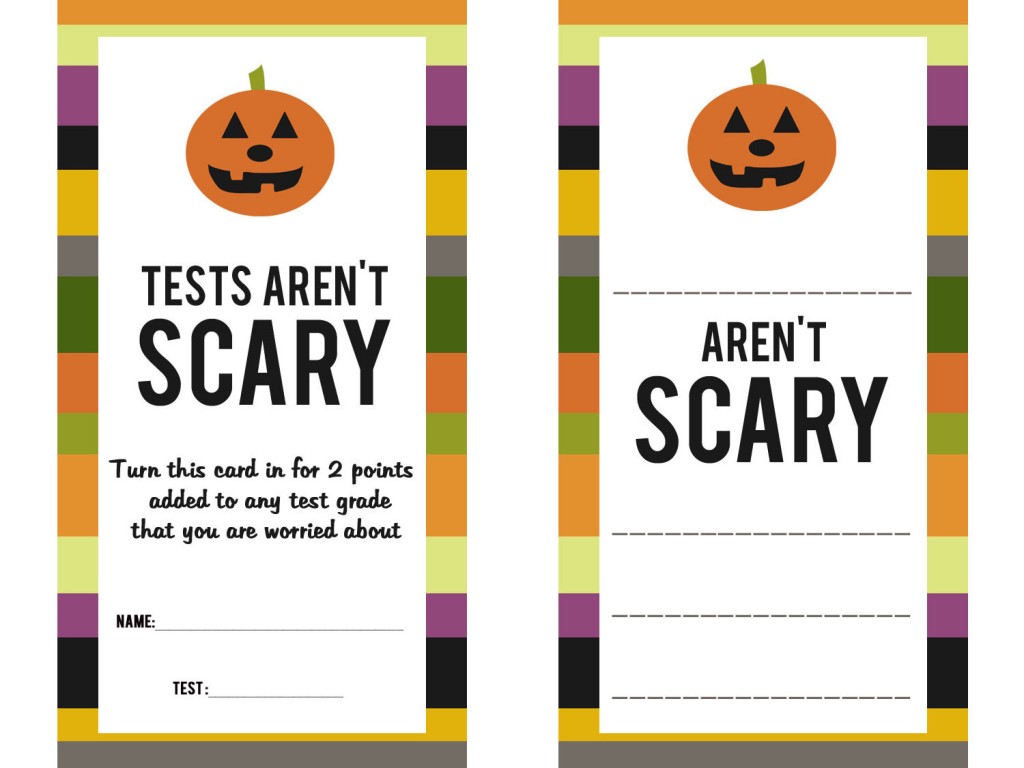 You can download a sheet of
"Tests Aren't Scary" cards here
or I also made a
blank version
, so you can share a treat to make anything a little less frightening. Hopefully these little cards help bring a little surprise to your students too.