Howdy, my name is Jennifer Perkins and Halloween is my jam. No like really, I love it. Maybe too much. The song says Christmas is the most wonderful time of the year, and though I have over 100 colorful Christmas trees, I'd say the song is wrong. Halloween is where it's at.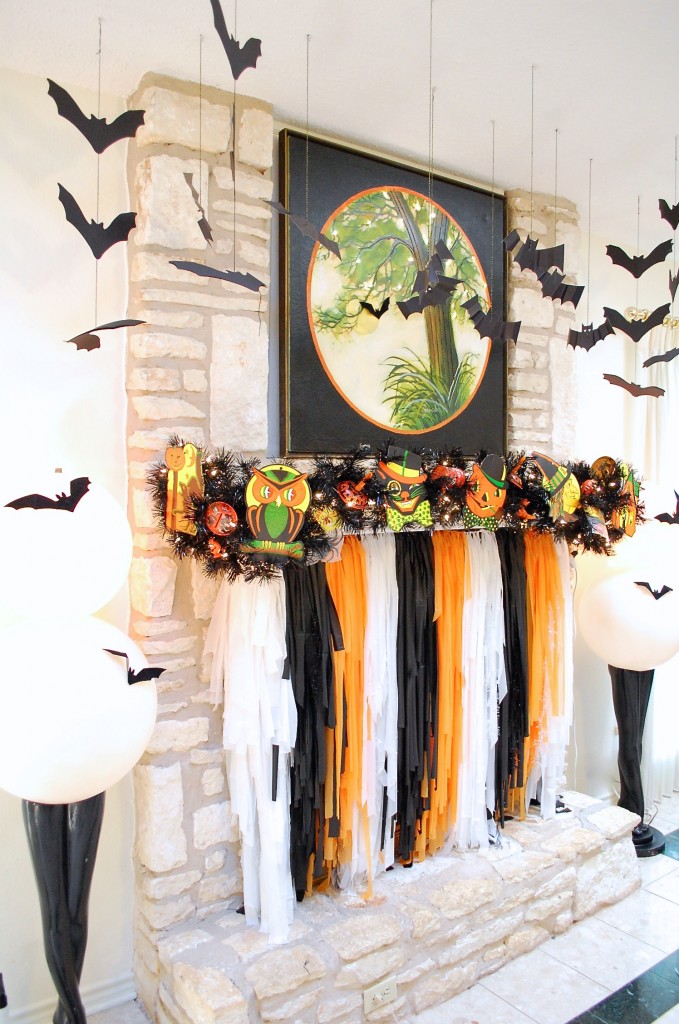 For the past 7 years I have been throwing an over the top Halloween party for a 100ish of my closest friends. I say the party is for my kids, but it is as much for me. The best part about the party is decorating and the mantle is always the centerpiece. This year may be my favorite mantle to date.
Recently I was inspired by a Dallas creative collective called The Color Condition. They make giant sculptures of light weight plastics that ebb and flow in the breeze and I wanted to recreate this somehow. Though somewhat tedious, the whole process is actually fairly easy.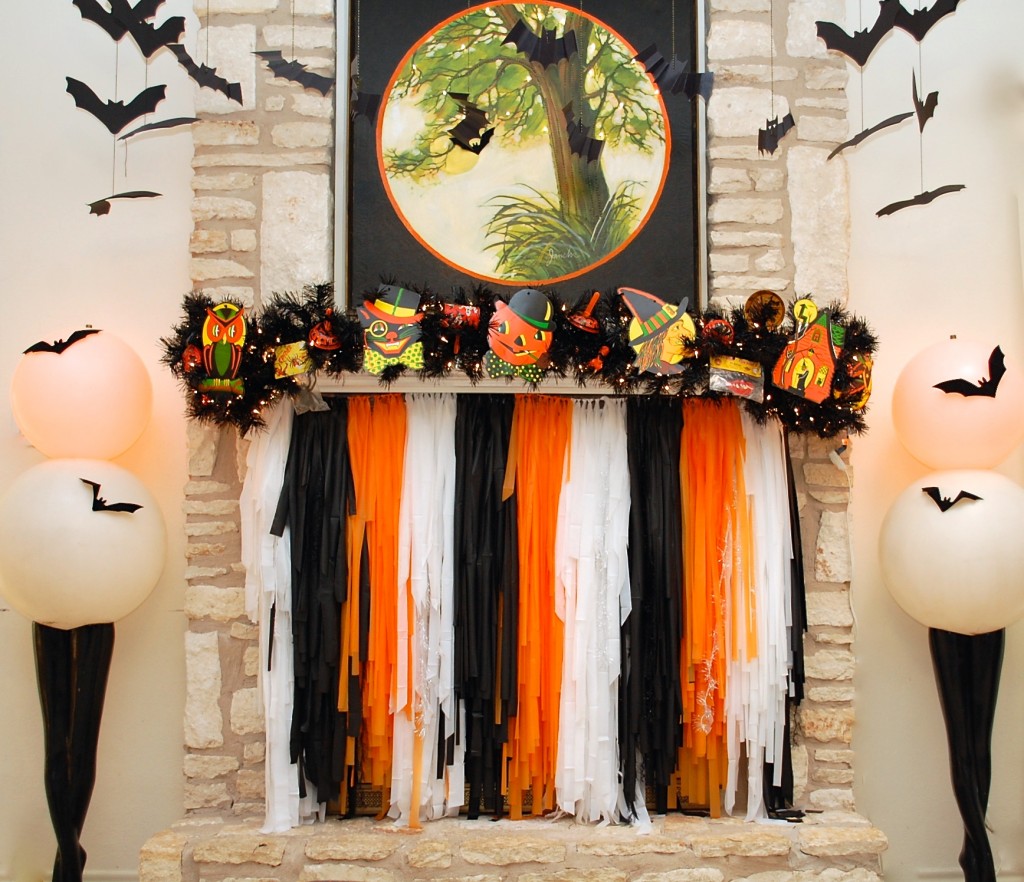 You will need several plastic tablecloths, plastic fencing, scissors and a rotary cutter.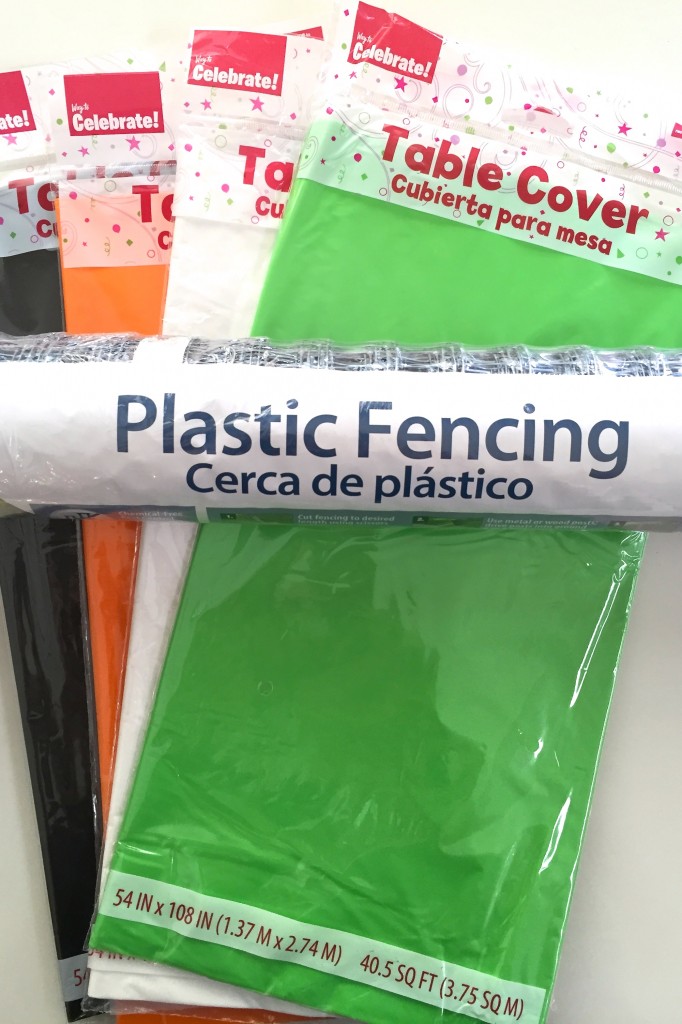 Cut your plastic tablecloths into long uniform strips using a rotary cutter. I recommend about 1" wide. You can trim the length once they are installed.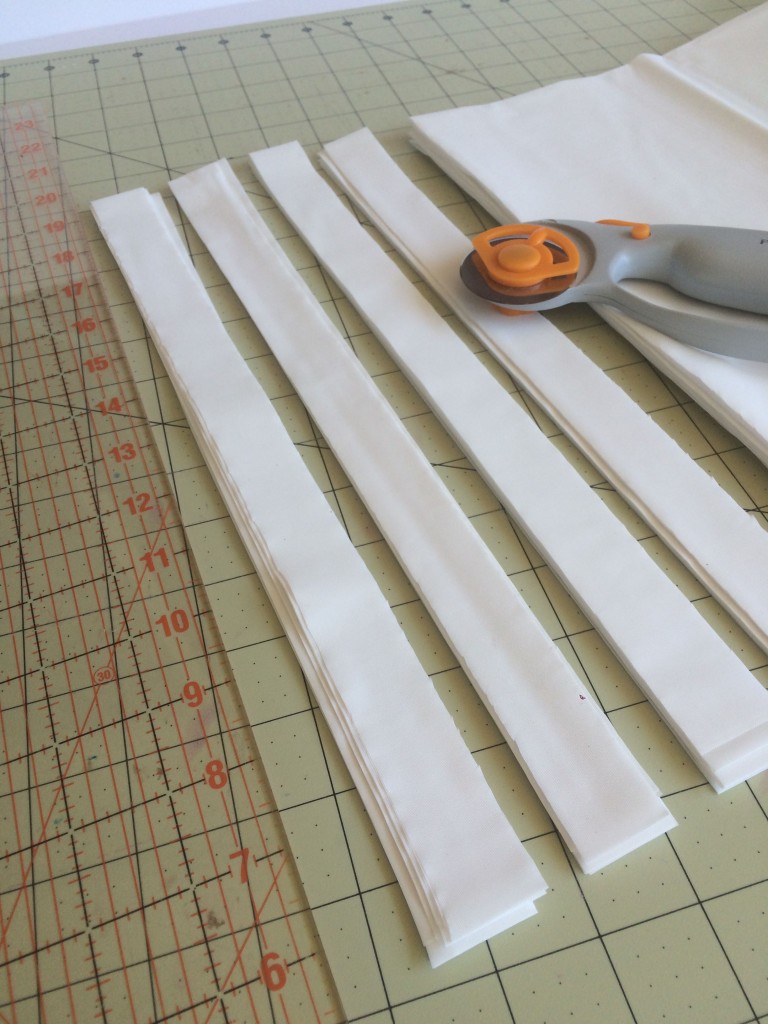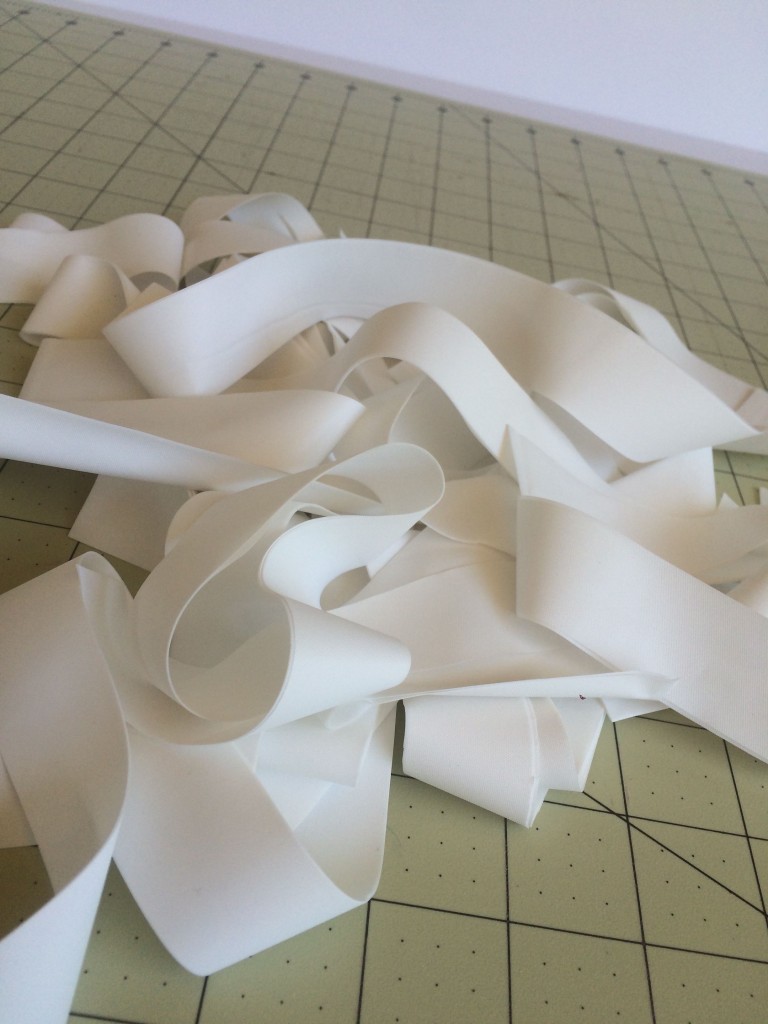 Hang your plastic fencing below the mantle. Plastic fencing is a landscaping tool and can be found at home improvement stores. I used push pins and the hooks that are on my mantle for Christmas stockings to anchor the mesh in place.
Attach your tablecloths strips. You can add two per hole to make your screen really thick. I only tied one strip per hole for the most part and filled in with extra strips where needed.
The addition of glittery yarn gives your screen more depth.
Once you have the entire piece of mesh covered go back and trim your strips. I wanted mine at various lengths for a shaggy effect.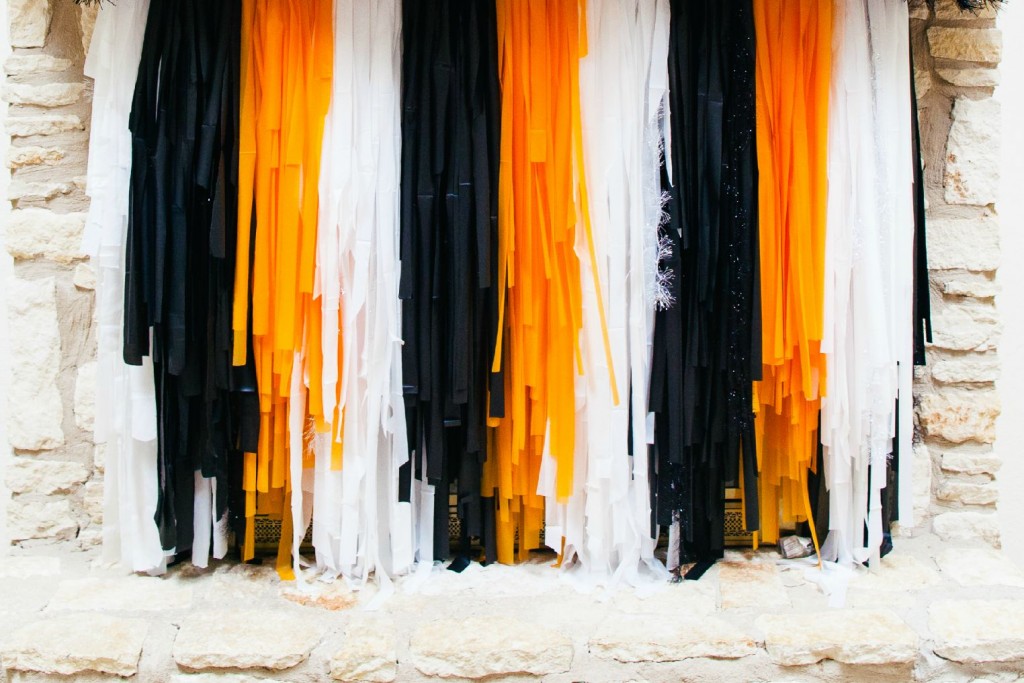 The lightweight material is constantly moving from the ceiling fan, nearby door opening closing or even someone walking by. I love the living effect the movement gives the installation.
The rest of the mantle is topped off by a black swag, colony of flying bats and a thrifted painting I revamped and added lights to. Please be sure to check out my blog for the full tutorial on how to make your own!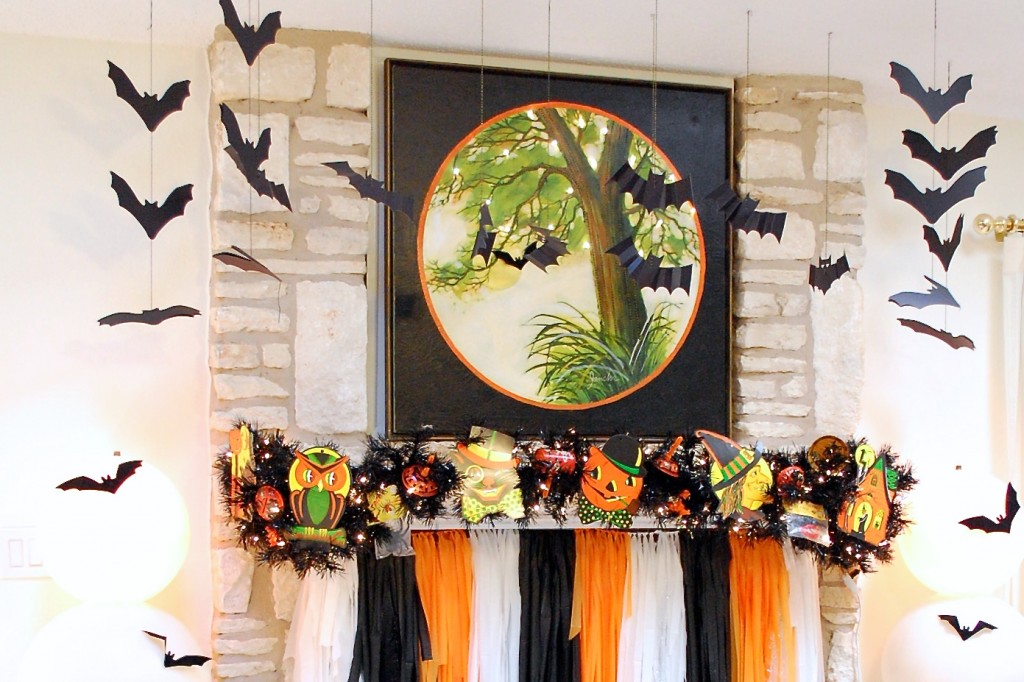 Here are a few more of my Halloween projects you might enjoy…
Making Medusa for Your Halloween Gallery Wall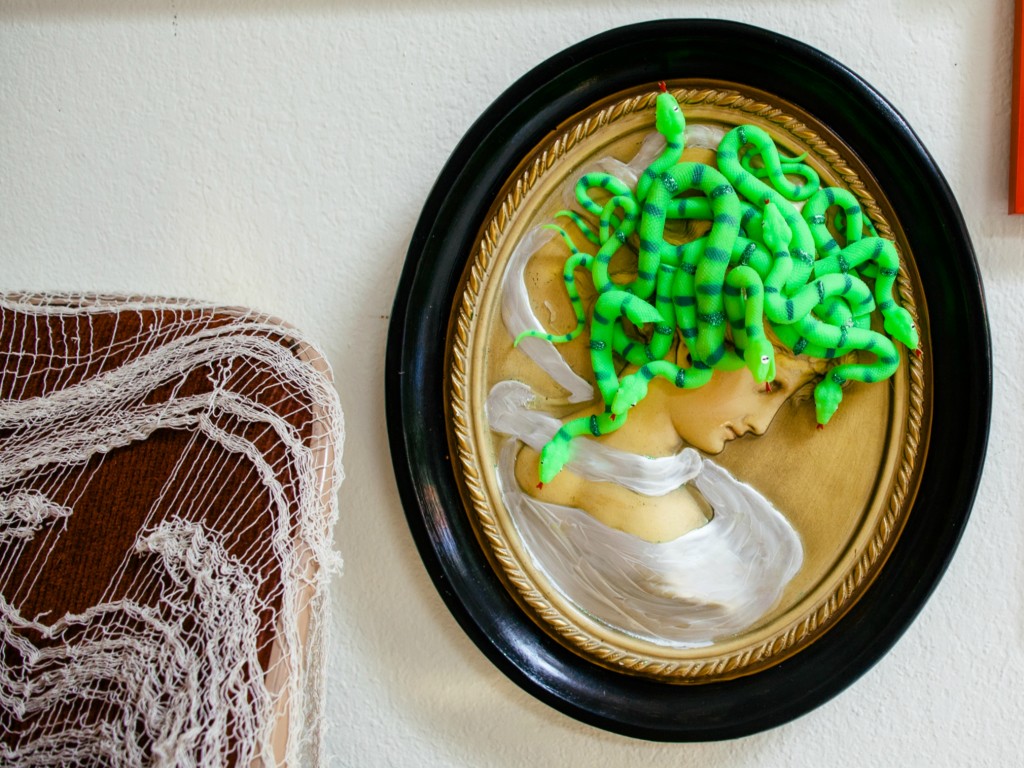 Ikea Hack Witch Tent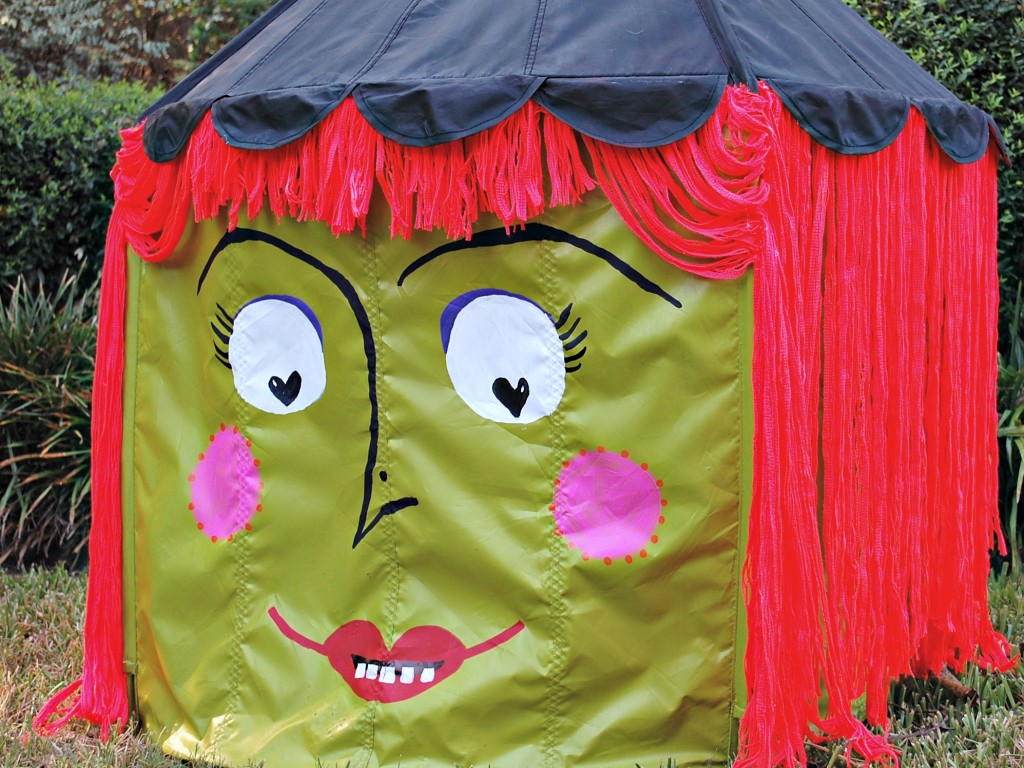 How to Decorate a Candy Corn Tree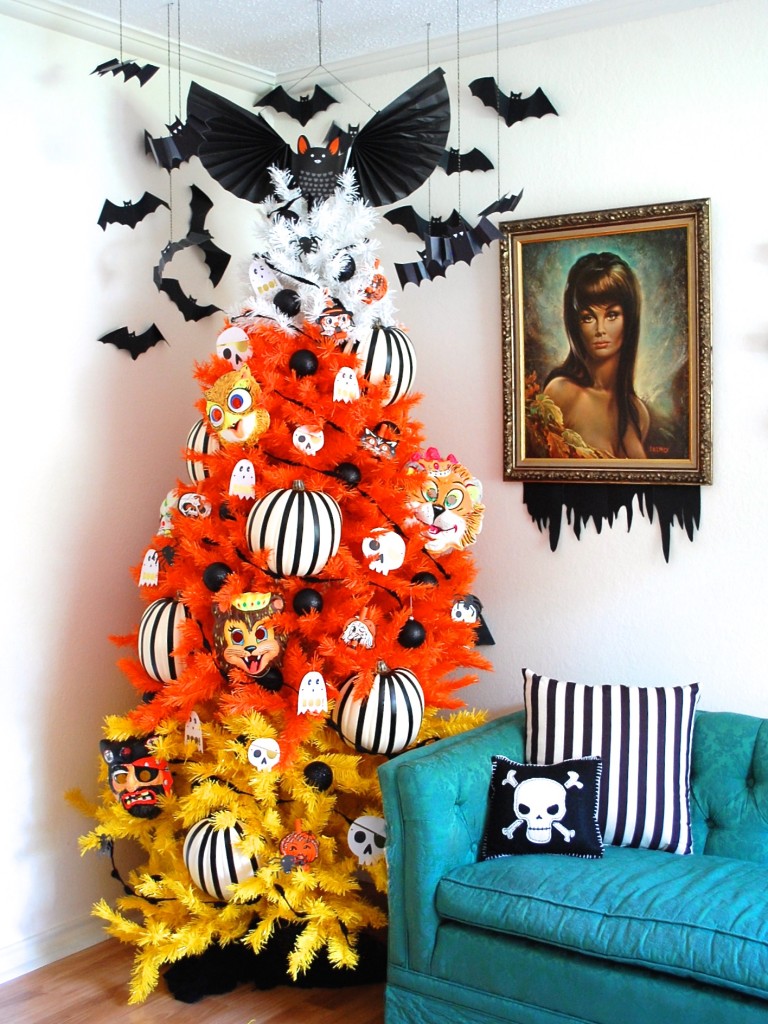 Visit Jennifer on her BLOG | FACEBOOK | INSTAGRAM | PINTEREST