Here's a simple little St. Patrick's Day Treat Bag that takes only a few minutes to put together. I think it's always fun to have a little something for the kids on all the holidays, but it doesn't have to cost a lot of money or big a big production every time.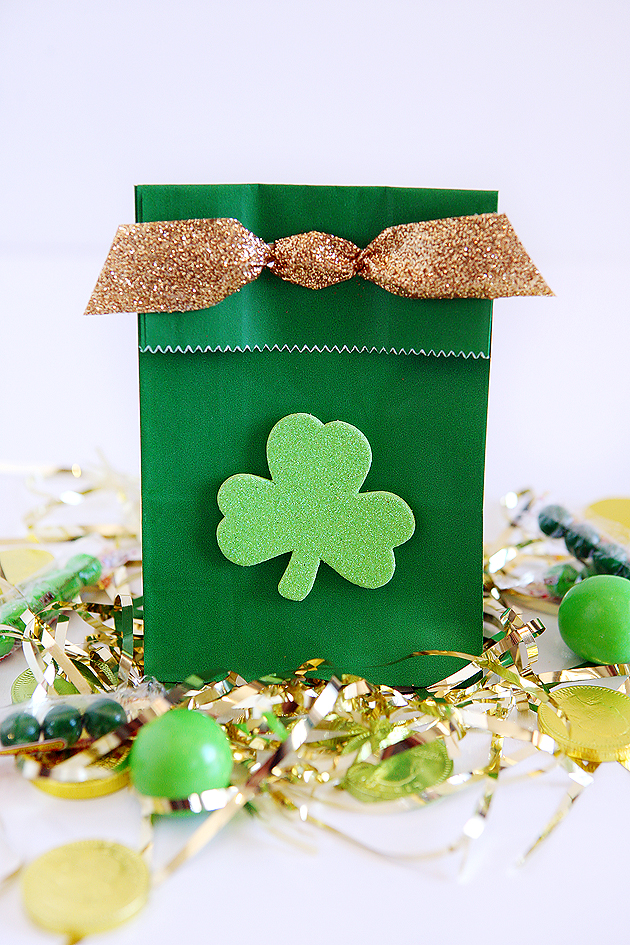 SUPPLIES:
– Small Green Paper Sacks (found these at Michaels)
– Glittered Foam Shamrocks (found these at Michaels)
– Gold Glitter Ribbon (found ours at Michaels)
We ended up using the ribbon instead of the twine pictured
– Hole Punch
– Candy, Small Toys (found our green candy and coins at Party City)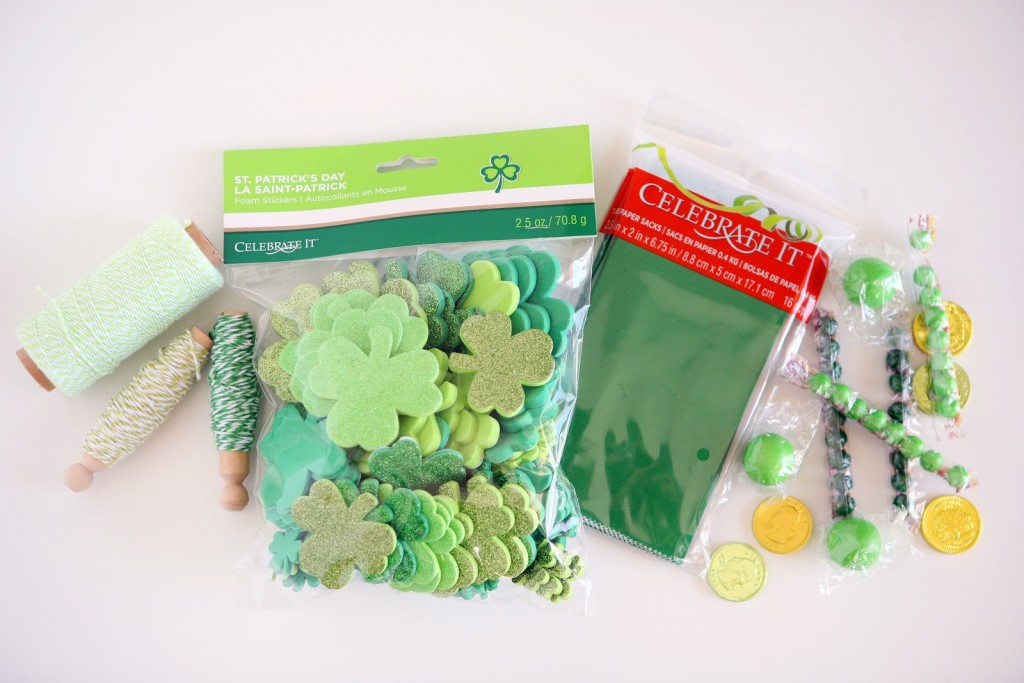 Just fill your bags with treats and candy. Then fold over about the top inch of the bag and hole punch two holes in the center leaving about 1/4 – 1/2 inch between the holes. Take your ribbon and put one end through one hole and the other end through the other hole from the front of the bag to the back. Cross the ribbon ends and slide them back through the opposite hole now from the back of the bag to the front. Trim the ends making them even. Stick your foam shamrock onto the center of the bag and you are done.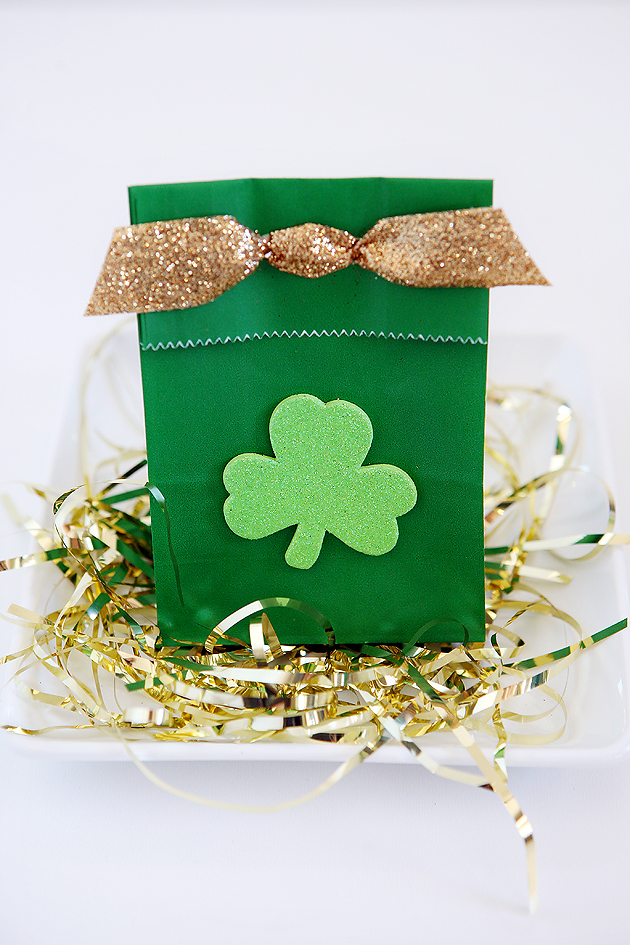 Set the table and put one on each plate for your family. Or they would be cute for classmates and friends at school or church. 🙂