Excited to introduce you to our next contributor for this year. Allison from
All for the Boys
is so incredibly creative. She's been sharing awesome ideas for boys (girls love them too) for many years now on her blog. We couldn't be more excited to have her here at eighteen25.
___________________________
Hi! Allison here from All for the Boys. Dr. Seuss has been a long time bedtime favorite at my house. Even since I was little! One Fish Two Fish Red Fish Blue Fish was one of the first books I memorized as a kid. This craft is not only easy, it's interactive too! You could make a whole school of fish to play with in no time at all!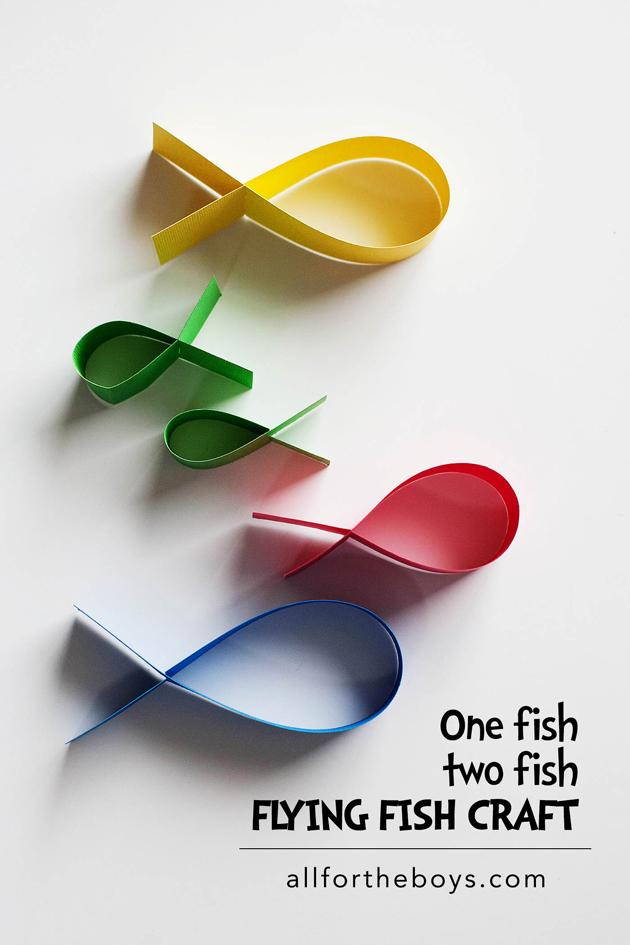 All you need is construction paper and scissors. Markers are optional if you want to draw faces on your fish.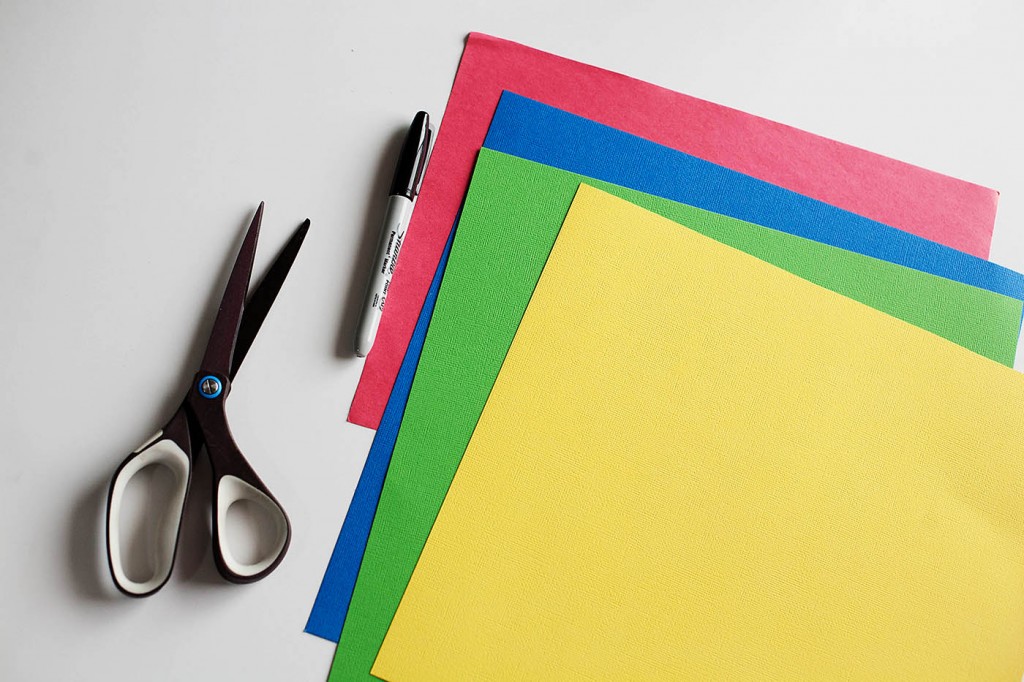 Cut a strip of paper about 1-1.5″ wide (it doesn't need to be perfect).
Cut a slit towards the end of the strip about 1/2 way across without going all the way through.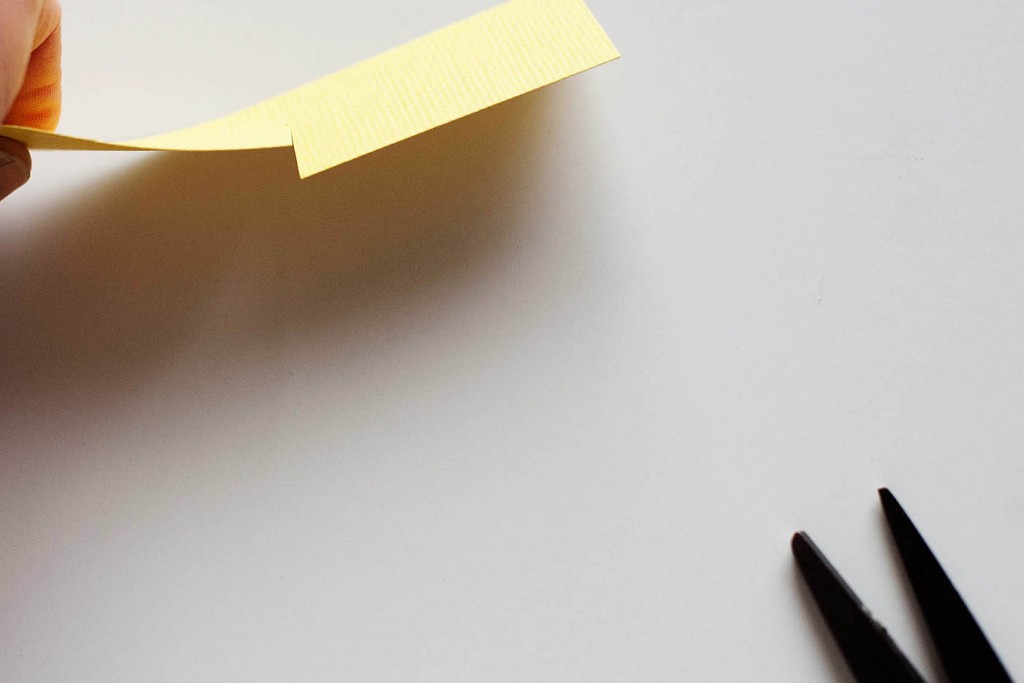 Do the same to the other side starting from the opposite end so that you can connect the two sides like this.
Make as many as you'd like adding faces if you want!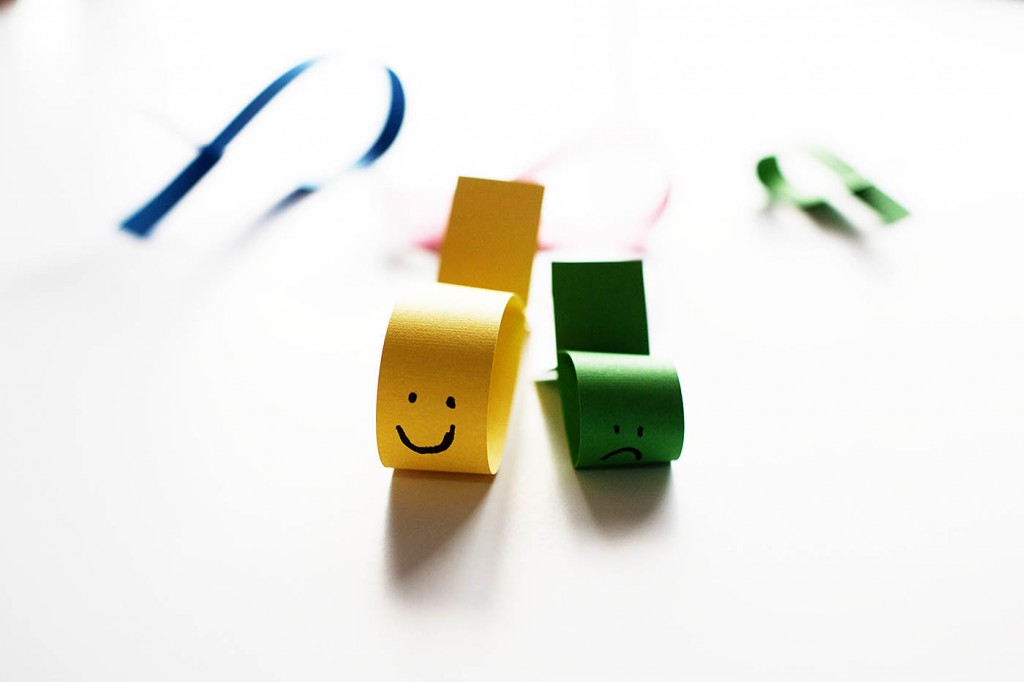 The fun part about these fish is that they'll twist all the way to the ground if you flip them in the air horizontally. If you have a loft you can twist them off of that's even better!
Twist them into the air and see if you can get them to land in different sized "fish bowls".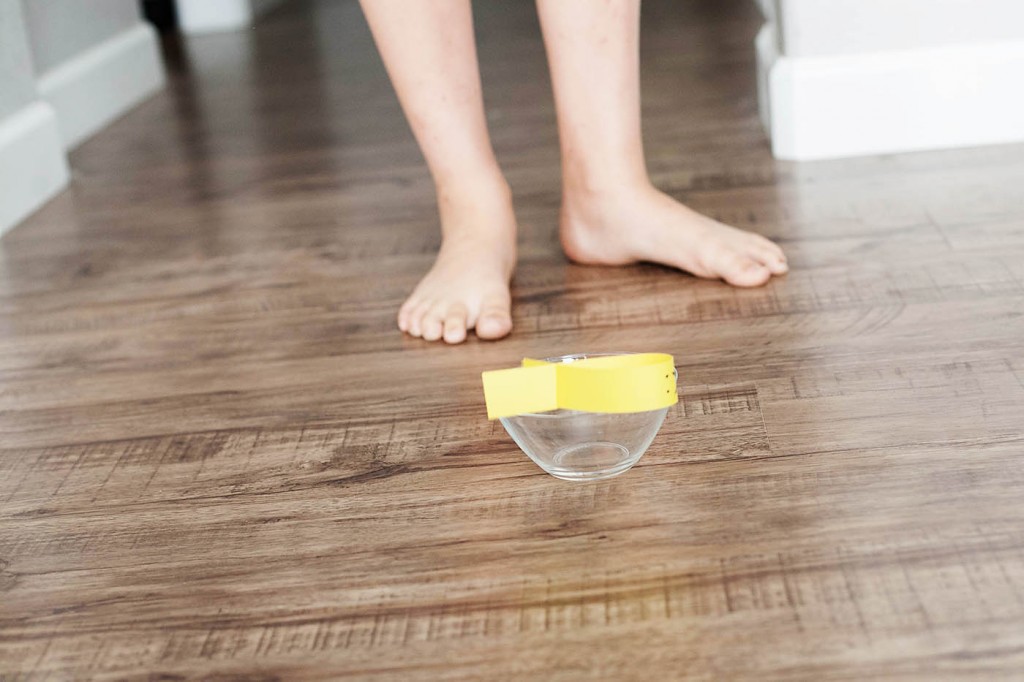 Have fun making your fish fly!
________________________________
and check out these other great posts of hers…