The weather has been so beautiful here in the desert and we are ready to celebrate Spring. Even if it's still pretty chilly where you live, these Spring Centerpiece Ideas are sure to bring some sunshine into your home.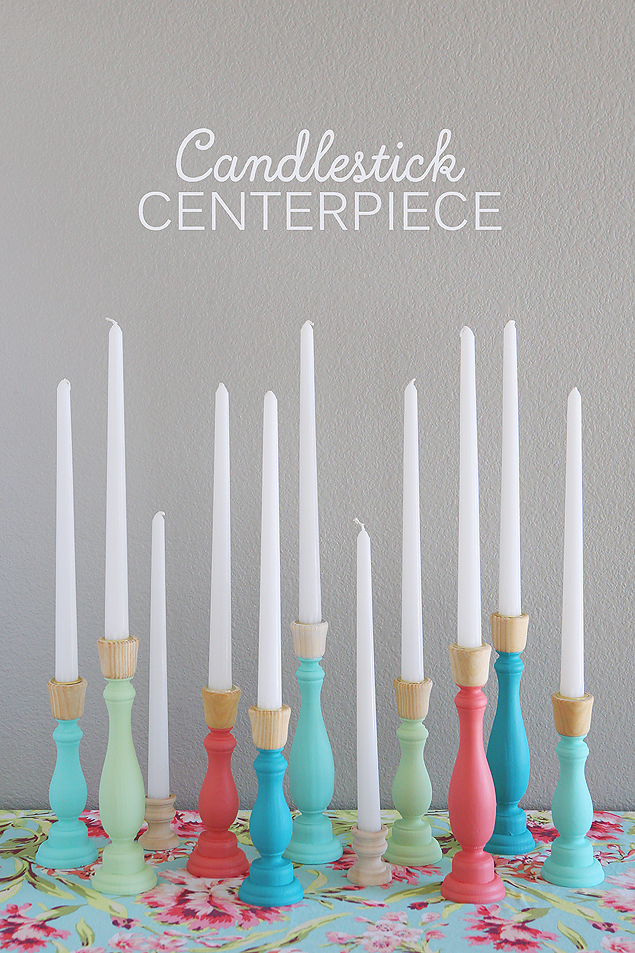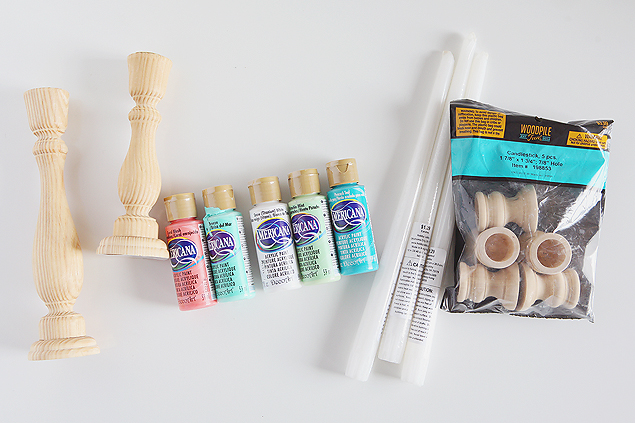 Supplies: (affiliate links are included in this post)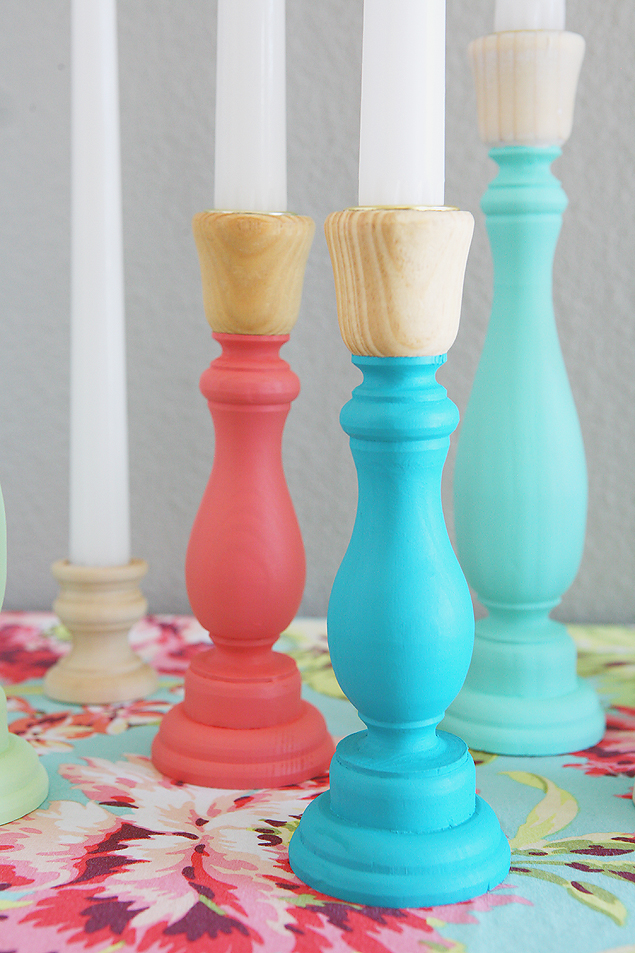 The instructions are pretty self explanatory. We just painted the candlesticks except for the very top part. Our initial plan was to paint the tops all white, but we fell in love with the natural wood so we left the white paint out. We even left the two smallest candlesticks natural unpainted wood as well.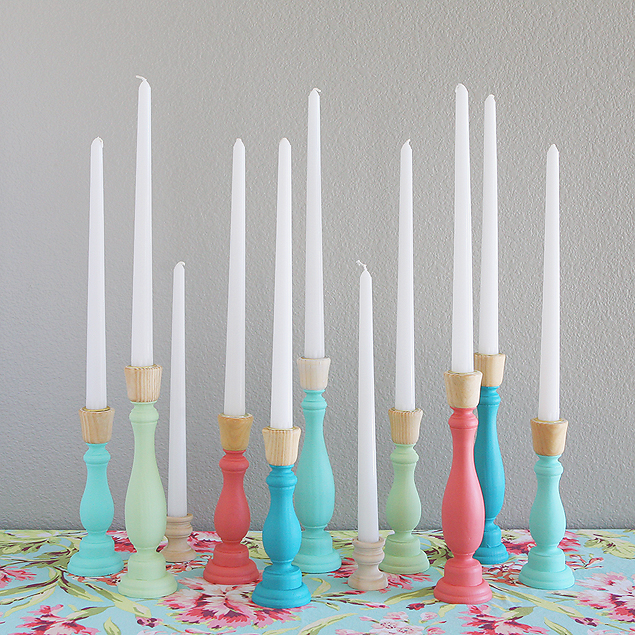 They turned out so beautiful! The only hard decision when making them is deciding where to put them because they look great in so many different spots in my house. I think they are going to remain on the dining room table though… they make me smile every time I walk by them.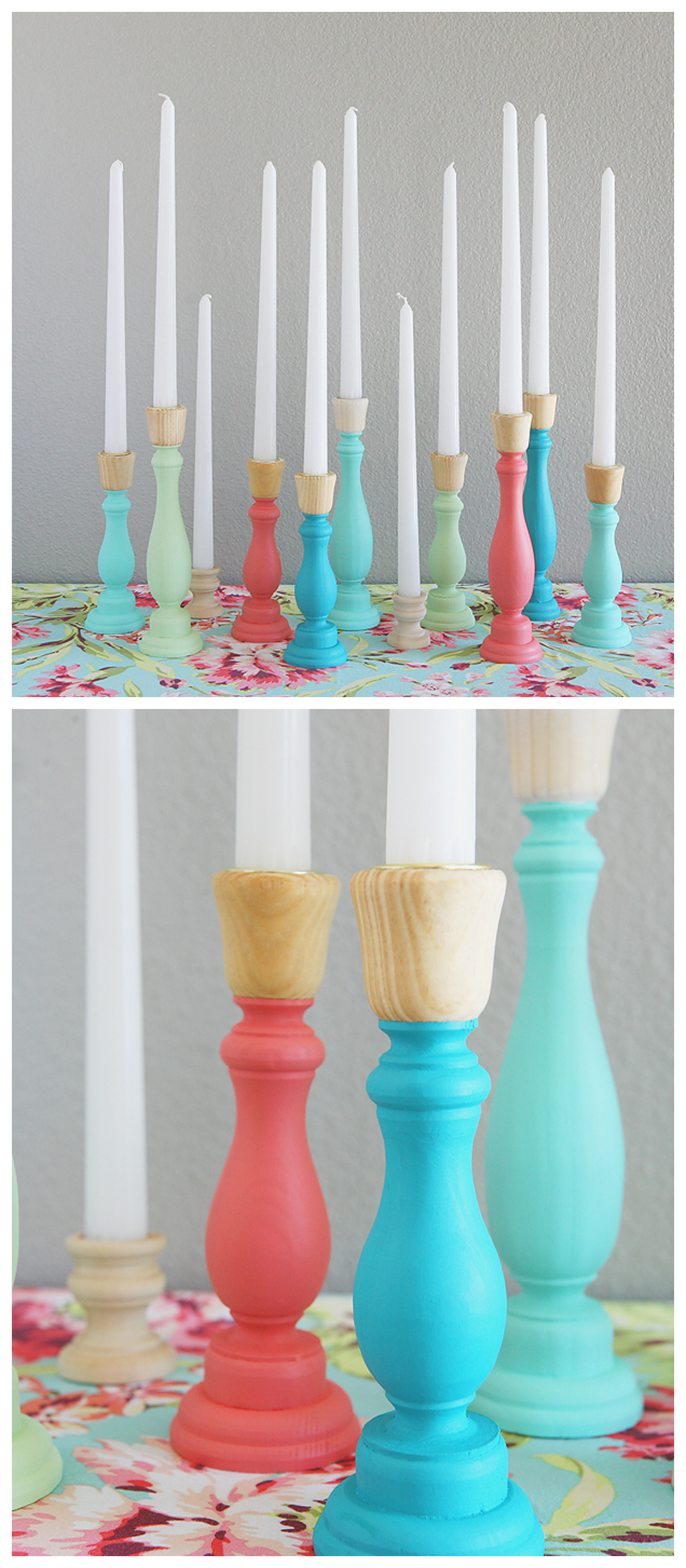 For more Spring and Easter ideas, check these out: