You knew we couldn't wait to make some Bunny Rice Krispie Treats like our fun Reindeer Rice Krispie Treats.  These little guys turned out just as cute as we thought they would and they are so easy!  Really fun to make with the kids or for a special treat Easter day.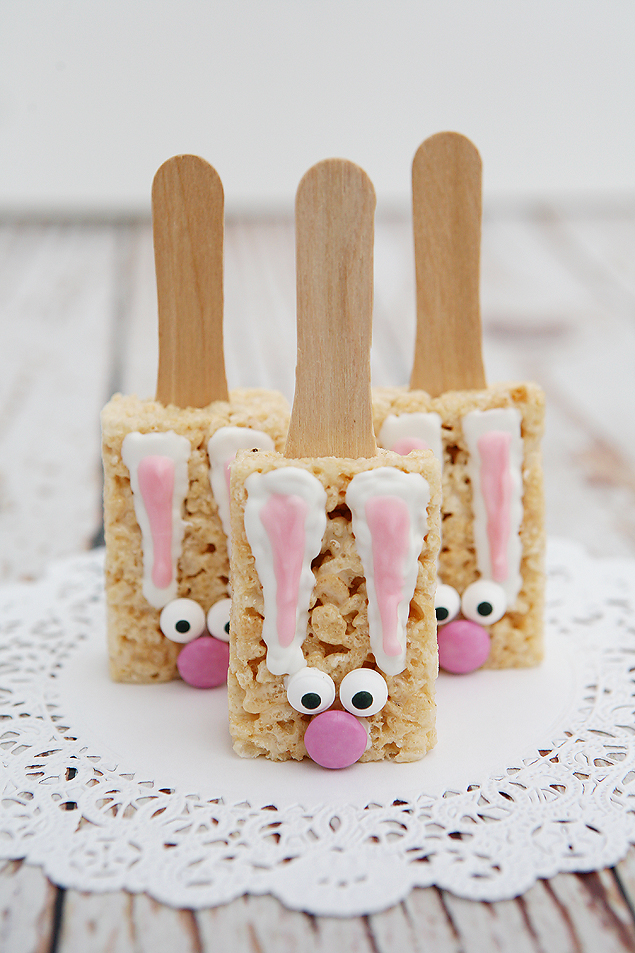 Here's what you need: [affiliate links are included in this post]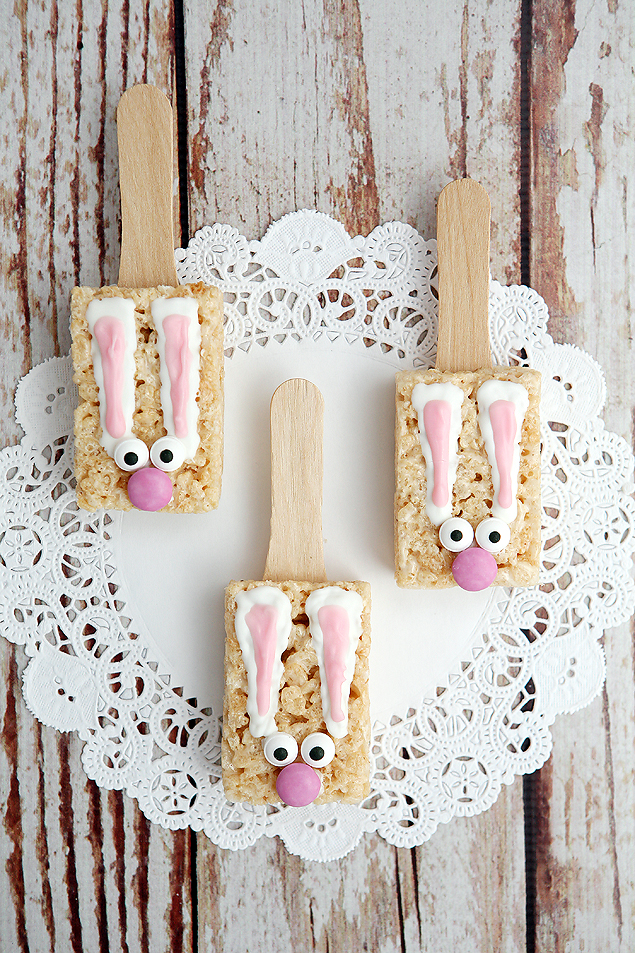 All you need to do is stick the craft spoons in the top of the Rice Krispie Treats.
Then, follow the heating instructions on the melting chocolates.  You need very little chocolate for these little guys. We just spoon the chocolate into a baggie and cut a very small slit in one of the corners.
Do your white first then place them into the fridge for about 5 minutes.
Then, do your pink in the ears and go ahead and squirt a small amount on the back of the eyes and nose. We used fun candy eyes and pink M&M's from a bag of spring M&M's.
Place back in the fridge for a few minutes to make sure everything is good and dry.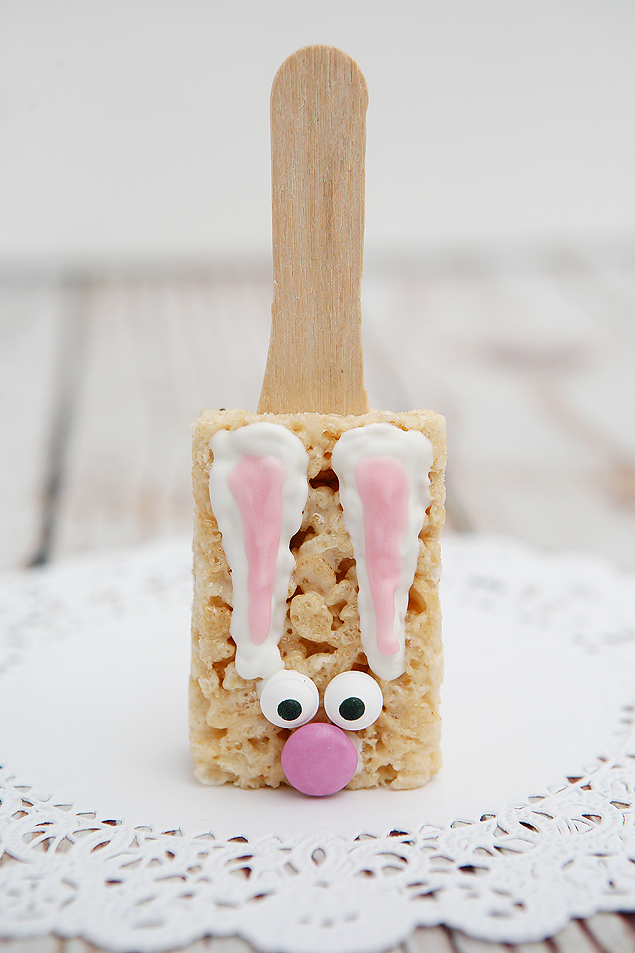 That's all there is too them.  Pretty easy, right?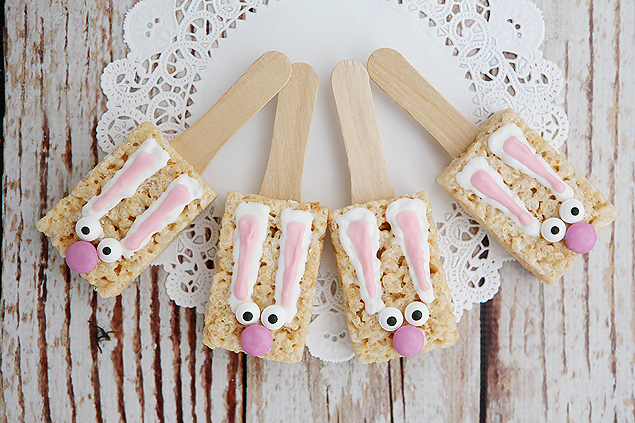 You can even put them in a cellophane bag and tie it up with a matching ribbon.  A perfect gift for a friend or neighbor!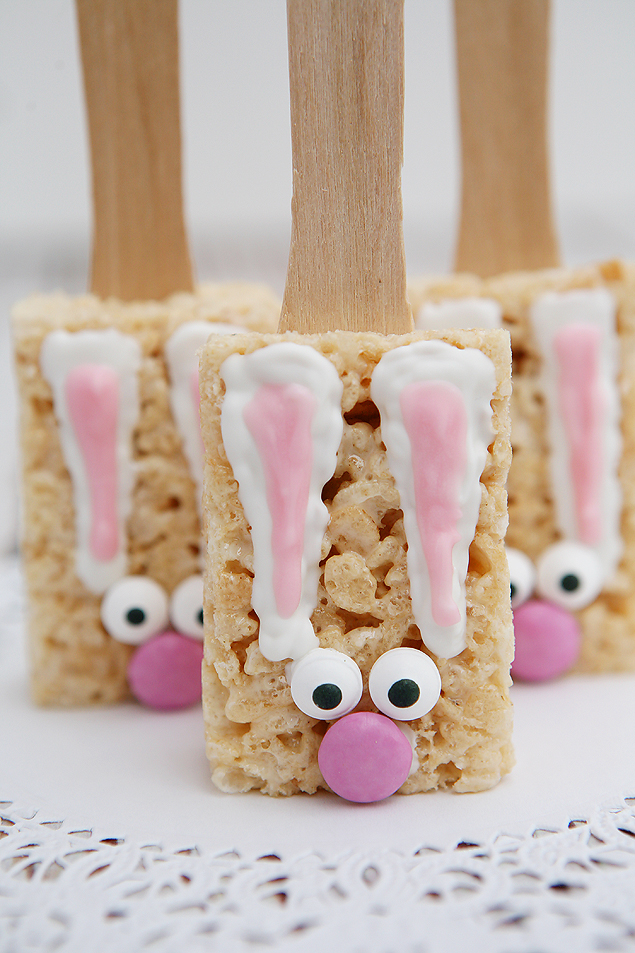 For some other Easter treat ideas, check these out: