Are you ready for Thanksgiving?  This time of year is the best, isn't it?  It starts to cool off, pumpkin goodies are every where you look and it's a time to tell those you love how thankful you are for them.   We wanted to make that last part simple for you so we came up with these cute tags and gift ideas.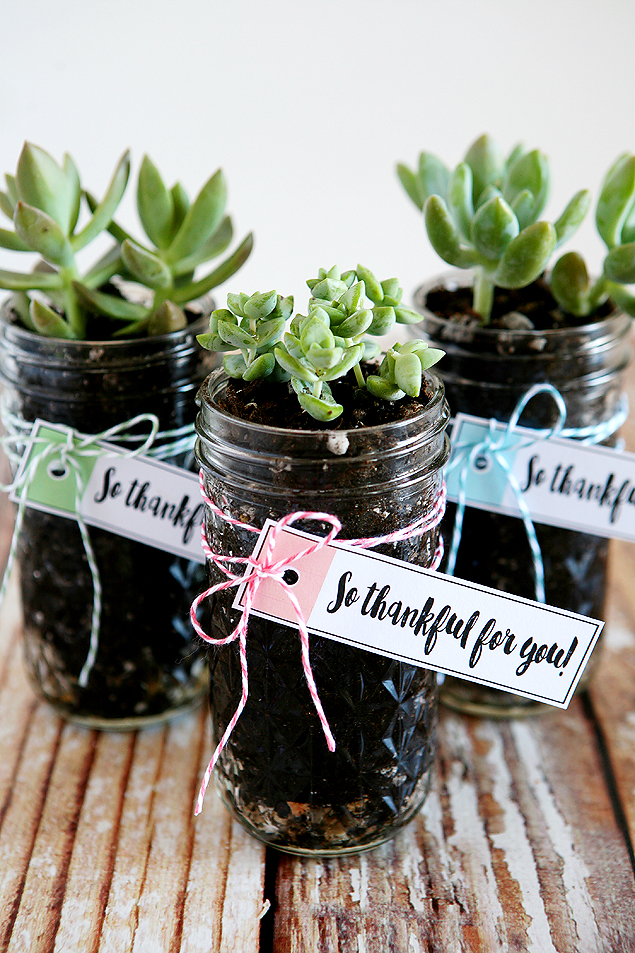 You can attach the tags to anything you'd like but since we love succulents and cacti so much (see here and here), we started with those.  Wouldn't they make the perfect hostess gift at Thanksgiving?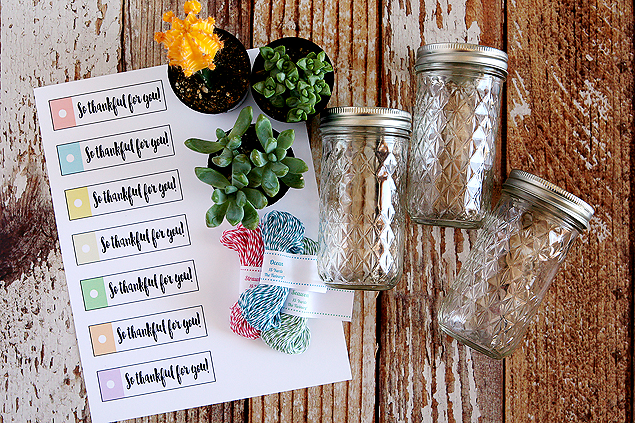 Here's what you need to do:
fill the bottom of your jar with pebbles
fill the rest of the jar up with soil leaving about 1/4 of the top empty
take the succulent out of the package and place on top
then, add any extra soil.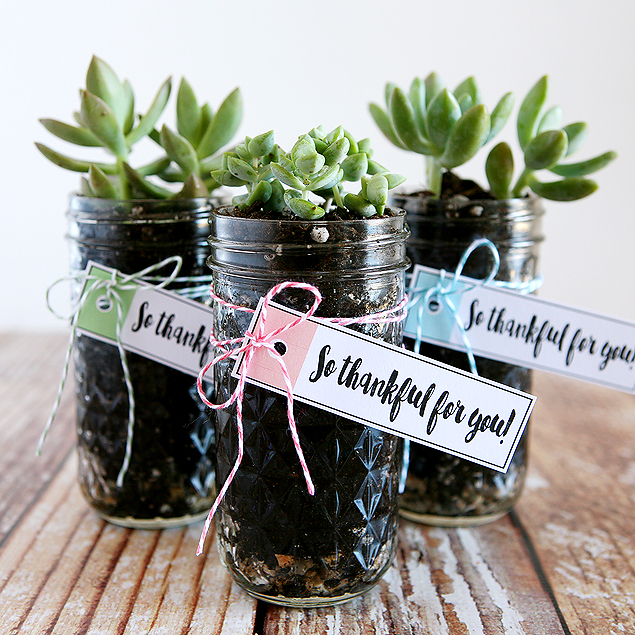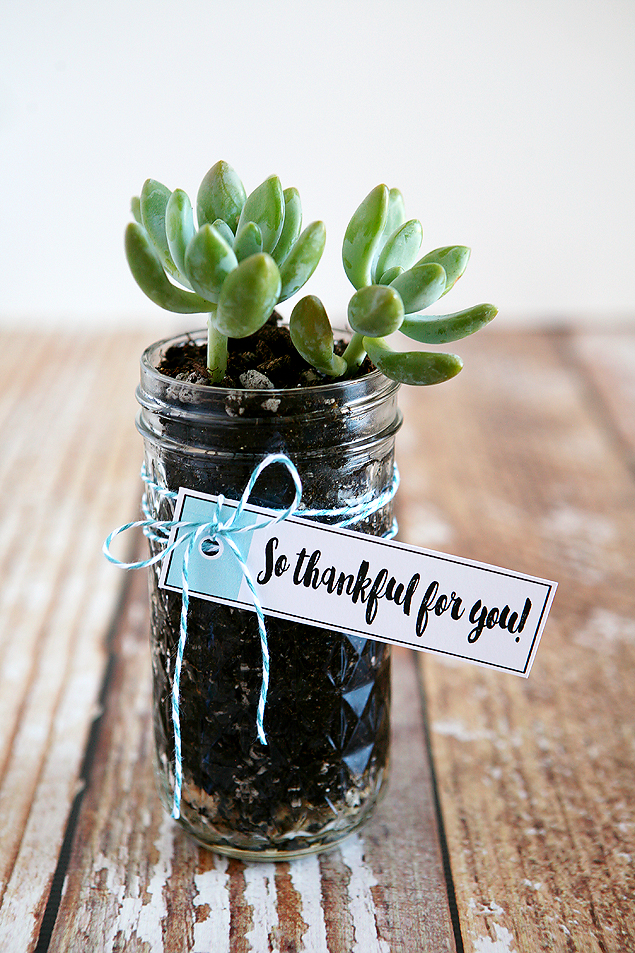 Once your cute succulents are planted:
download and print your So Thankful For You tags HERE.
cut and hole punch them
use twine or ribbon to wrap around the jar and attach the tag with a bow.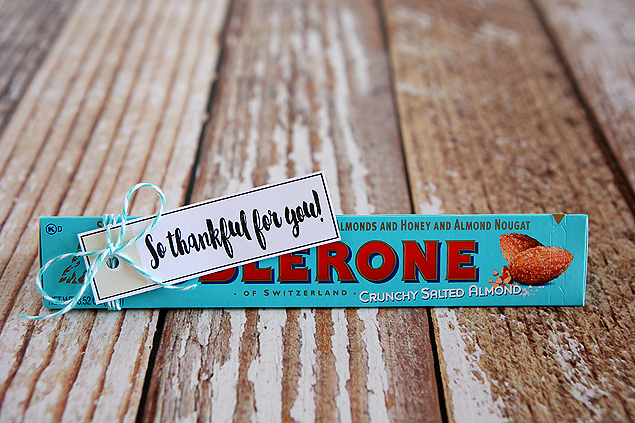 If the recipient is more of a chocolate lover, here is one wrapped around a Toblerone.  Yummy!