Is Thanksgiving everyone's favorite holiday or just mine?  A focus on gratitude.  A delicious meal.  Families gathered together.  What could be better?  I love Thanksgiving and I love creating a beautiful table to enjoy the Thanksgiving feast.  One of my favorite details to a Thanksgiving place setting is the place card.  Who doesn't love seeing their name waiting for them as they go to sit down at the table?  Today I'm sharing these fresh and slightly modern "Grateful For" place cards that you can quickly print and set out at your table this year.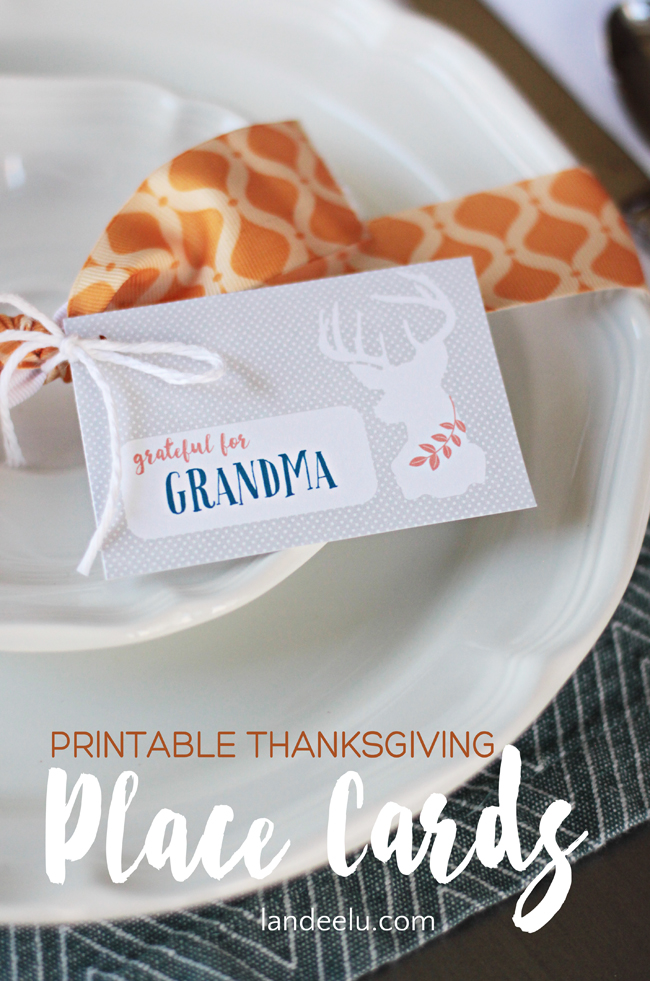 All you need to do is download these cards (click on image or link below to download):
Download HERE
Then, if you have access to Photoshop or PicMonkey, you can pull the image in and add the names before printing (you can do this as many times as you need to print one for all your guests!).  OR, even easier, you simply print this out and then hand write the names!  Easy!
I love tying a thick ribbon around the plates and then attaching the card to the ribbon but there are SO MANY ways you can use these printable place cards!  You can use them flat (like above by cutting it in half) or you can fold them in half and put one at each place setting.
And that's it!  So easy and your guests will love it.  Show them you are grateful for them while creating a beautiful table setting!
Visit Landee at her BLOG : SHOP : FACEBOOK : PINTEREST : INSTAGRAM : GOOGLE+ : TWITTER
 And check out these other great posts from her blog…
Printable To Do List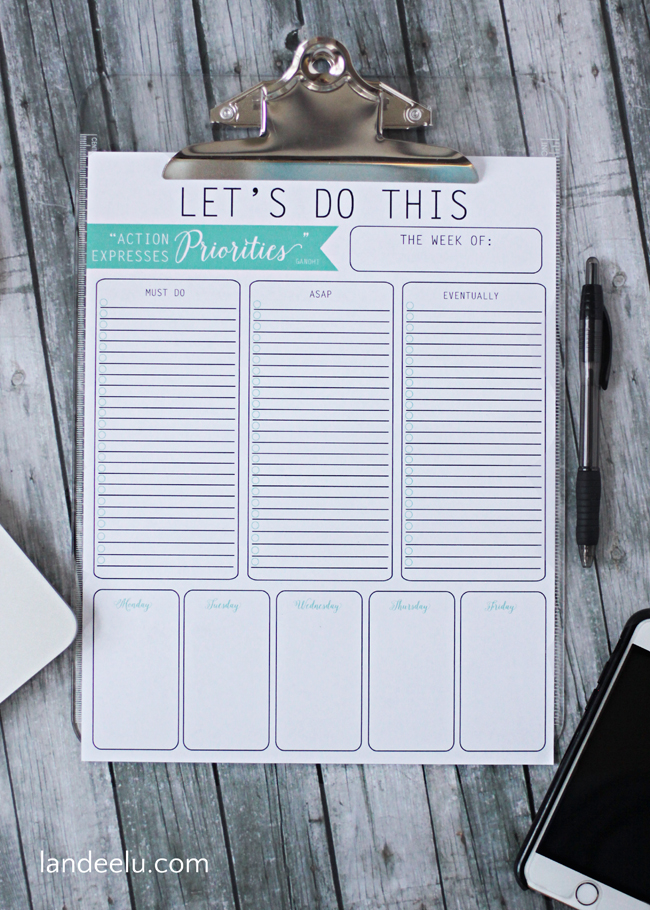 Free Printable 2016 Calendar