Hi! It's Kara from A Kailo Chic Life! I'm so excited to share the tutorial for these fun secret message bowls with you today. You won't believe how simple they are to make and you can completely customize them to your needs. What's better than that?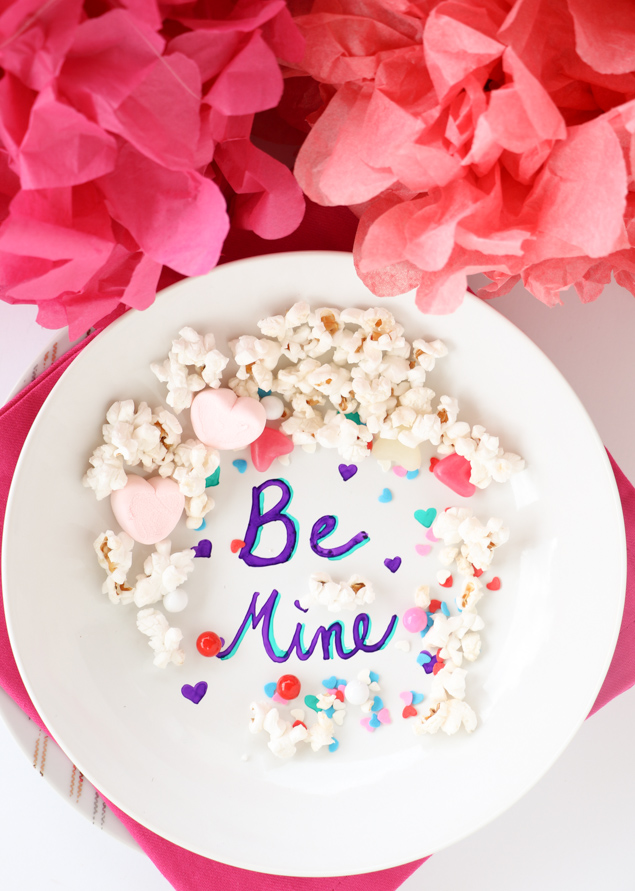 Since Valentine's Day is coming up, I used conversation hearts as my inspiration to create secret Valentines messages like "Be Mine" and "Kiss Me", but how fun would this idea be to tell your significant other that there is a bun in the oven, or better yet at a gender reveal party? Whatever your message, the bowls are quick and easy to create in under an hour.
The Supplies: [affiliate links included]
Plain white ceramic dishes
Painted by Me ceramic paint pens (or any food safe paint pen)
Oven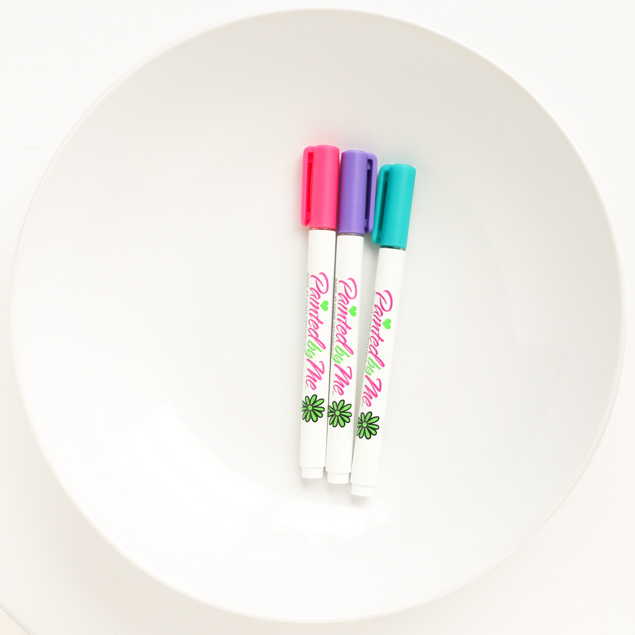 Begin by making sure your dishes are clean and dry. Then, use the markers to create the message of your choice. You could use a stencil if needed, just be sure to remove the stencil as soon as you are done tracing it so that the paint doesn't have time to dry and stick to the stencil. Once your message is written out and decorated how you want, bake the bowls in the oven to set the image.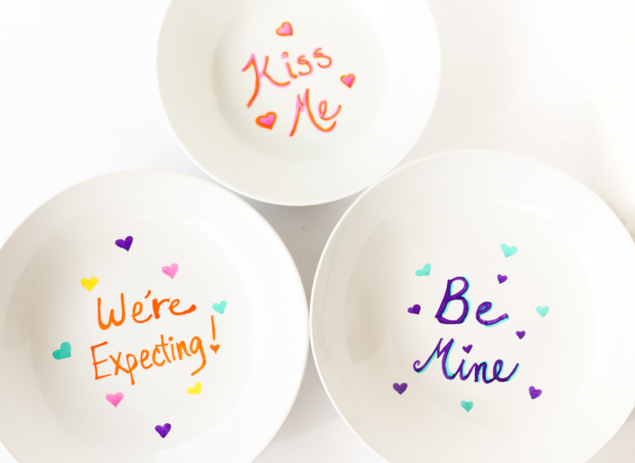 The paint pens that I used called for the dishes to be placed in a cold oven, then heated to 375°F, and baked for 40 minutes, then left to cool in the oven. Once your paint is set, it is food safe and ready for use.
Fill the bowls with popcorn for a low key Valentine's day movie date night, and then surprise your significant other with the secret message as soon as they reach the bottom of the bowl.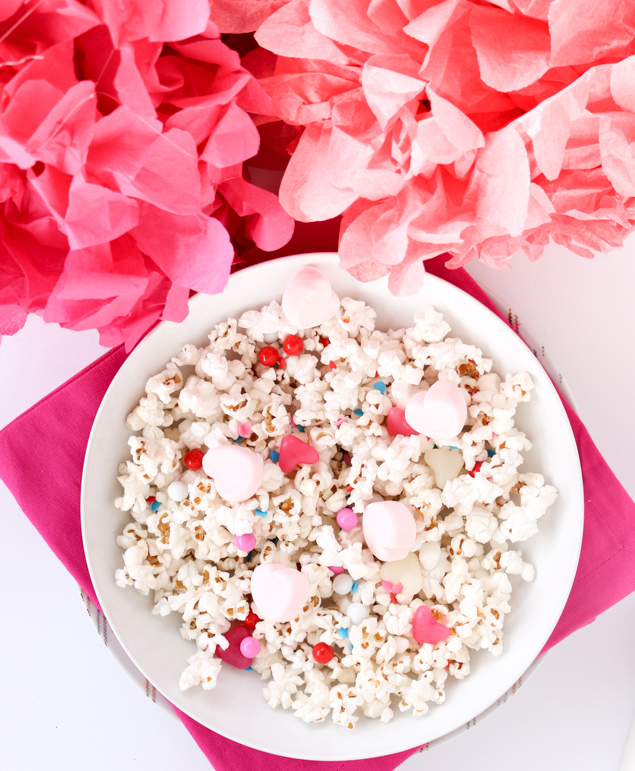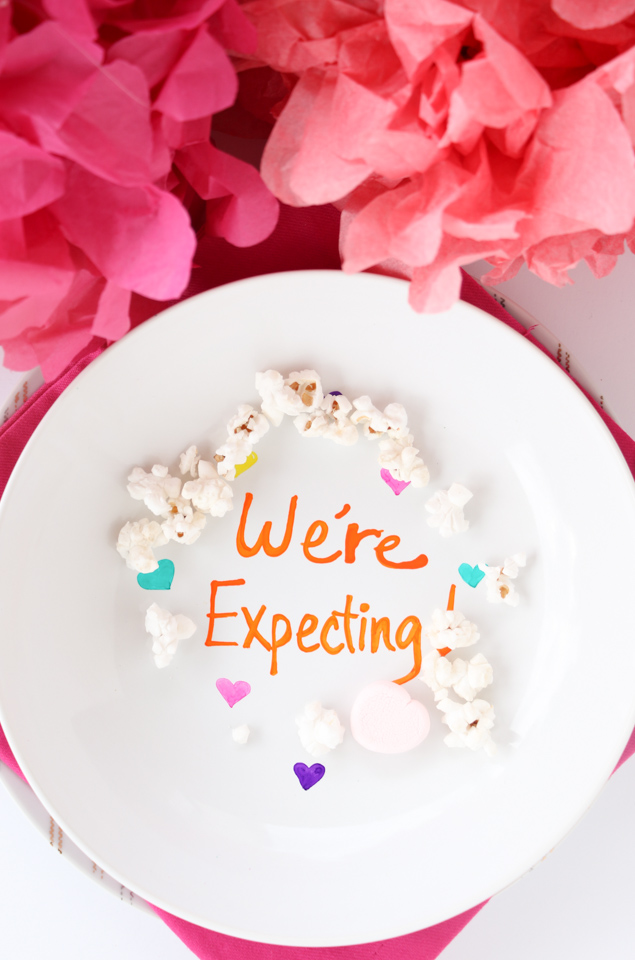 These would even work great with soup or salad. Now you just have to have enough patience to keep from blurting out the message before your friends and family get to the message at the bottom of their bowls!
If you like this easy DIY tutorial, head on over to my blog, A Kailo Chic Life, for even more fun craft projects like my faceted marble heart soaps…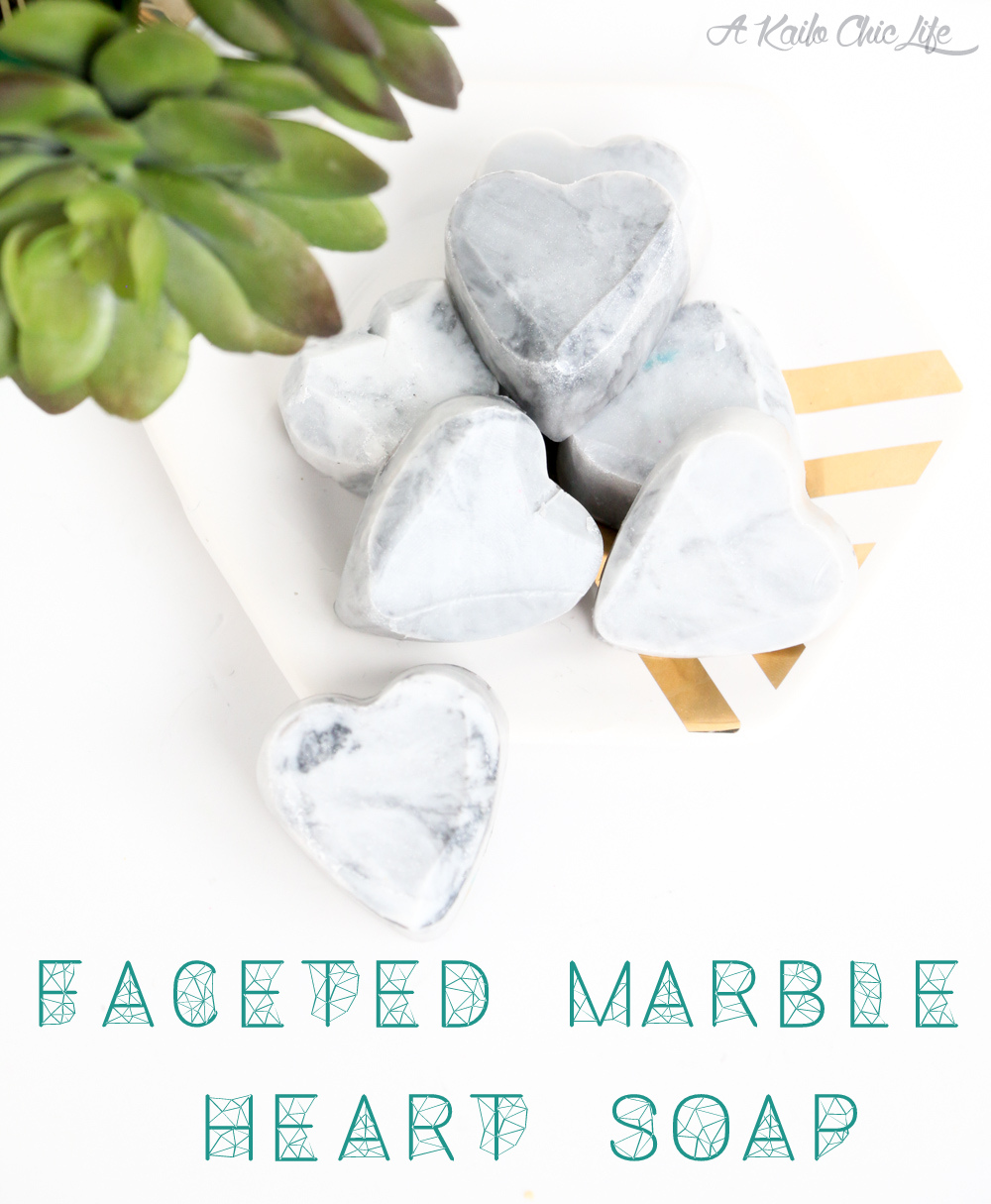 or my easy arrow napkin ring…