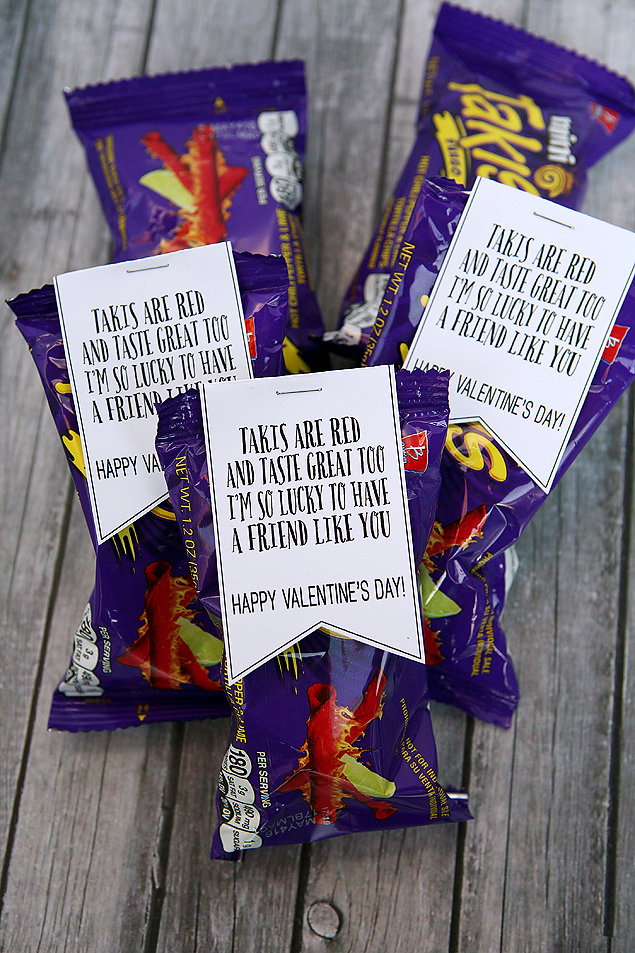 Are these fire red treats all the rage in your neck of the woods?  They are here.  In fact, When Jen works the student store they sell about 6-7 boxes during the school lunches. Kids even come to purchase Takis and their fingers are already stained red.  Ha! We thought, let's give the kids what they really want for Valentine's Day.  Takis!
To be honest I've never even tried one and we really aren't even sure if these are popular everywhere or not. We were with friends from a couple different states this past weekend and some of them had never even heard of them?!? So maybe these hot little snacks are just popular here??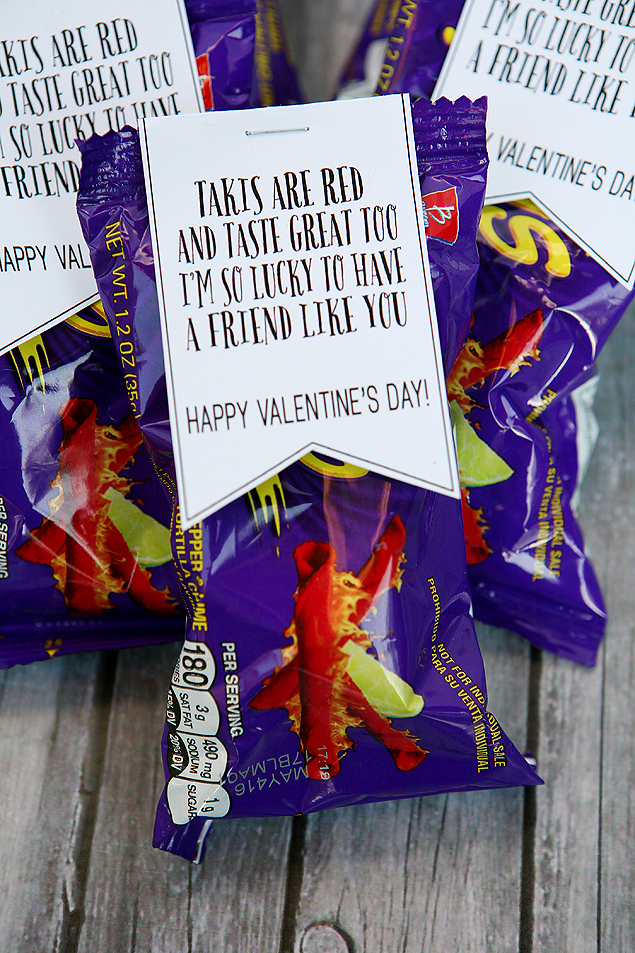 With all that being said… we have some kids that are very excited to be able to hand out the "hottest" snack around this Valentine's day. They even include a cheesy Valentine poem. What's better than that? 🙂
You'll need: [affiliate links included]
These are super easy to put together so you can put those kiddos to work.  Download, print and then cut out your tags (we like to cut just outside the black line). Then fold it half way between the first line of the poem and the word from.  Have your child sign their name and staple it into place.  That's it!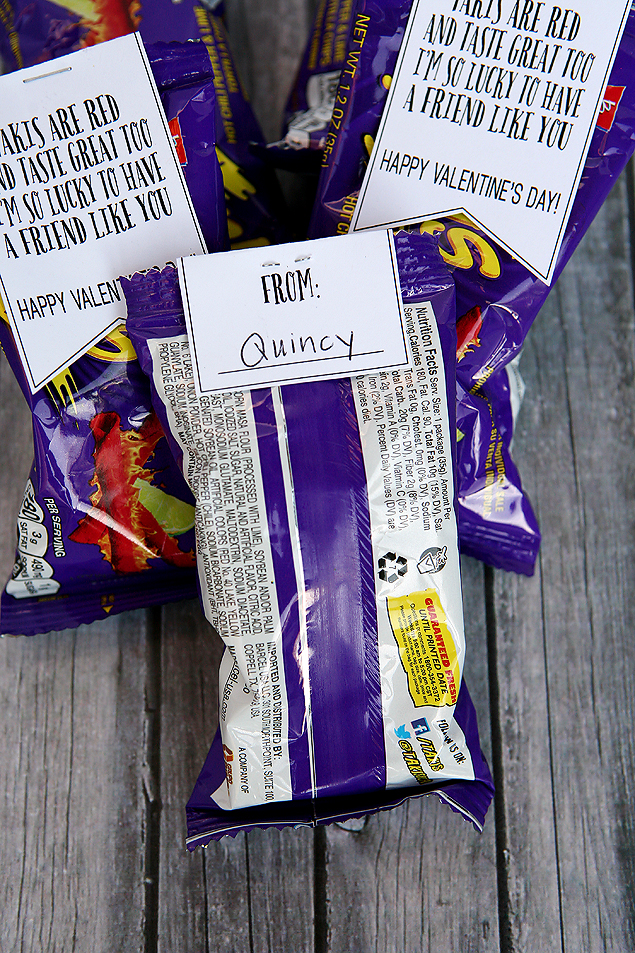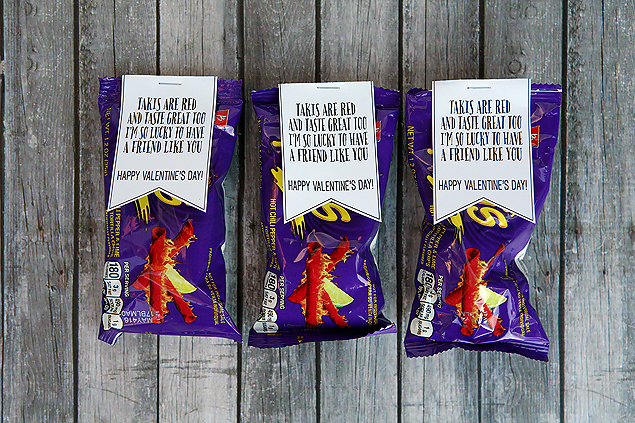 If your kids aren't into Takis here are a few more Valentine ideas…
It's a Real Treat Being Your Friend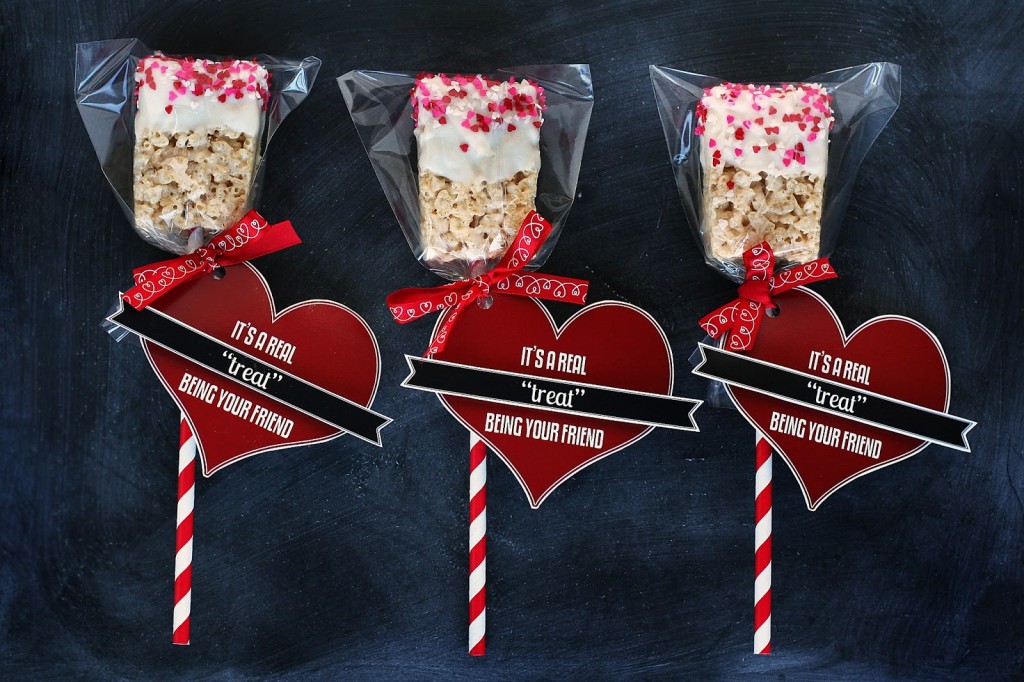 Love Is In The Air Balloon Valentines