I am all about desserts, but while I shouldn't eat them everyday, I have found a way to satisfy my sweet tooth visually on a daily basis with these mini macaron push pins. Hey everyone! It's Kara from A Kailo Chic Life, and I want to share with you how to make your very own sprinkle macaron push pins out of polymer clay.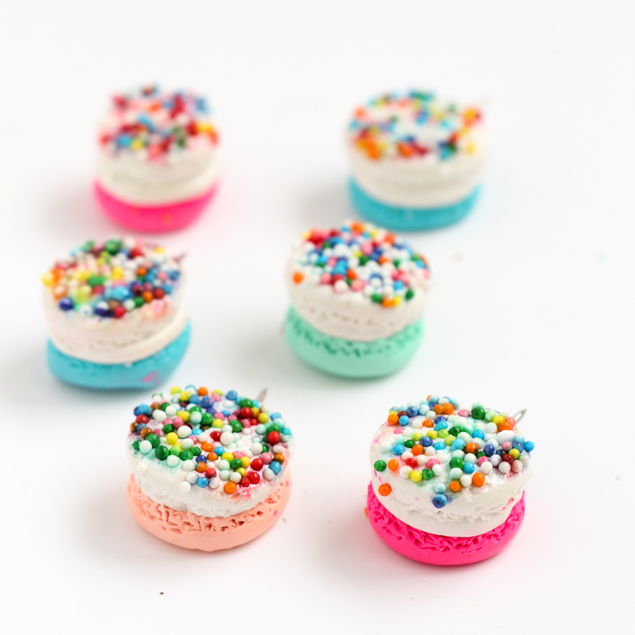 These little push pins are sure to add a pop of color and fun to your office. The process is pretty simple and once you get the hang of making these clay macarons, you will no doubt be able to create an entire set of them in about an hour.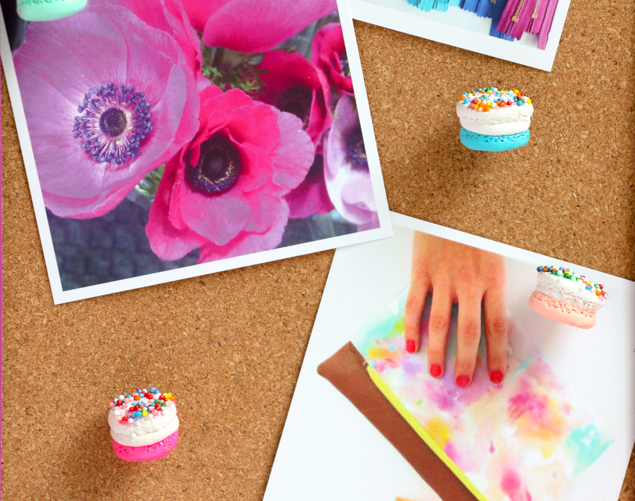 The Supplies:
* Polymer clay in your choice of colors for the cookie
* Polymer clay in white for the filling
* Industrial strength adhesive such as E6000 or Power-Tac
* Plain Metal push pins
* Real sprinkles (optional)
You will begin by rolling the polymer clay into small 1/2″ balls. You will need two balls for the cookie shells, and one white ball for the filling. I wanted to add sprinkles to my macarons for a little extra fun, so I made one of my cookie shells white and the other a color so that the sprinkles would stand out against the white.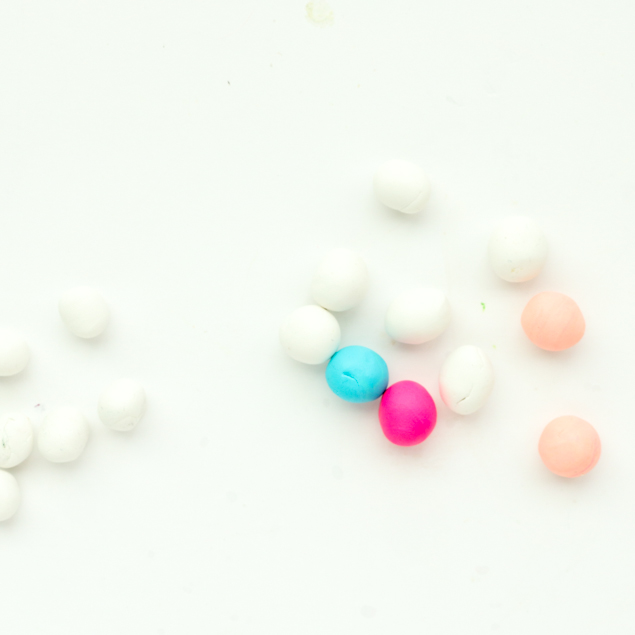 Once you have your balls, slightly flatten them and use a toothpick or pin to poke and slice the bottom portion of the cookie pieces to give them the signature macaron foot.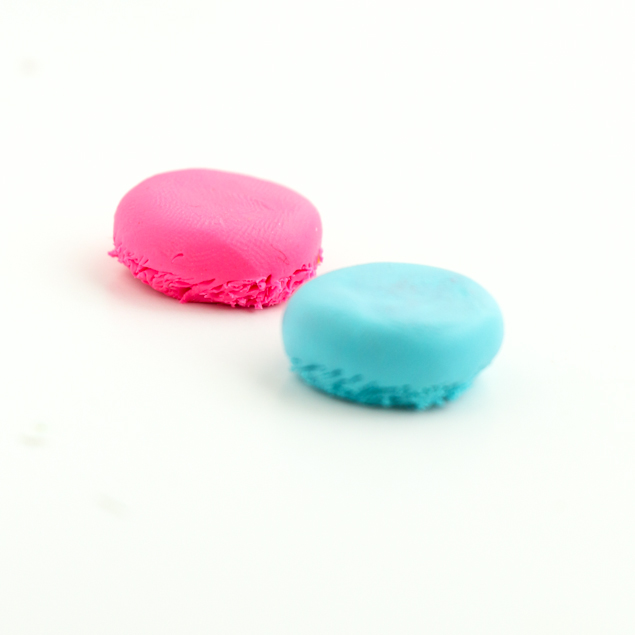 Once all your cookie shells are made, you will assemble your macarons by placing the filling in between two cookies. Bake all your macarons at 275°F for 15 minutes, then let cool. Now you can add the sprinkles by spreading a bit of glue on the top of the macaron and gluing on a few real sprinkles for that realistic look.
The final step is to glue on the push pins. Let the glue fully harden by leaving them sit for 24 hours, then you are ready to add them to your bulletin board. How Fun!
I hope you enjoyed this tutorial and make a whole slew of push pins for your office. Feel free to check out a few of my other colorful crafts and DIY's on my blog, A Kailo Chic Life, such as this mini succulent garden: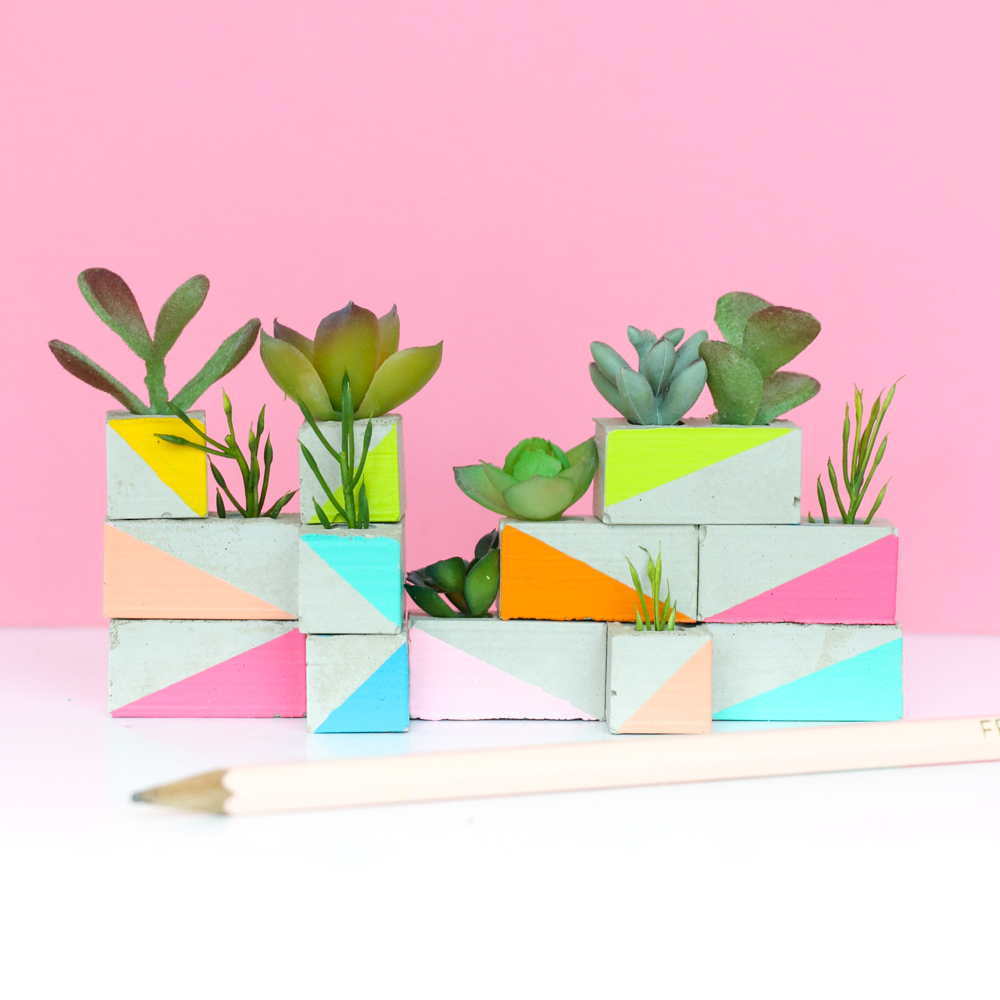 Or these colorful sand art centerpieces: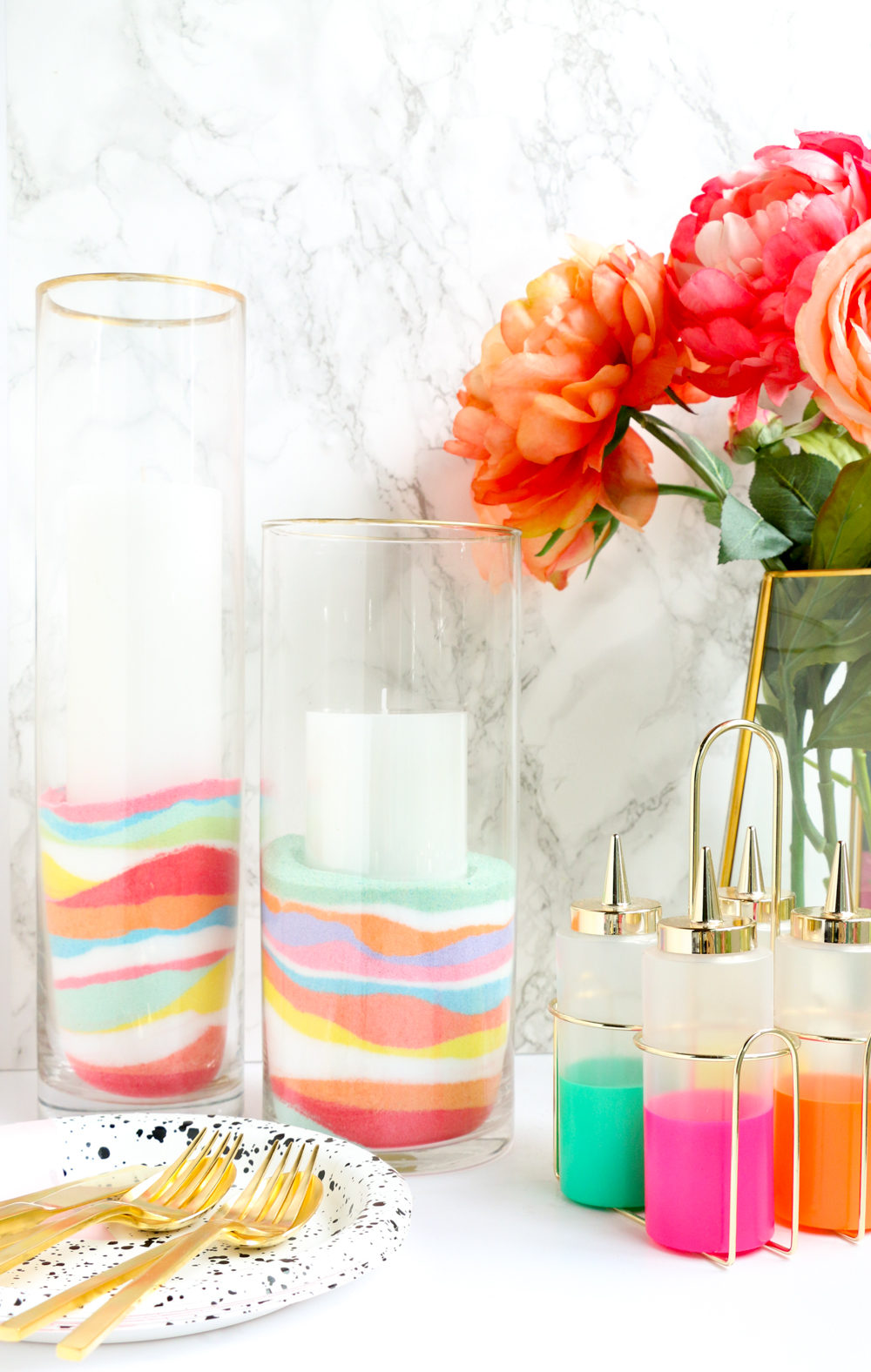 Visit Kara at her Facebook : Instagram : Pinterest : Twitter
Here are some more great DIY & Craft projects you can find on Eighteen25: