There's a saying, "The proof of the pudding is in the eating."
Was it foolish of me to think that summer would last forever? With Labor Day around the corner and school for some in full swing, we are frantically trying to catch up with reality. Well the reality here, is that the days are getting shorter, and I'm in need of sweet comfort. How about you? So, today I share with you something we are all familiar with; a take on a childhood classic.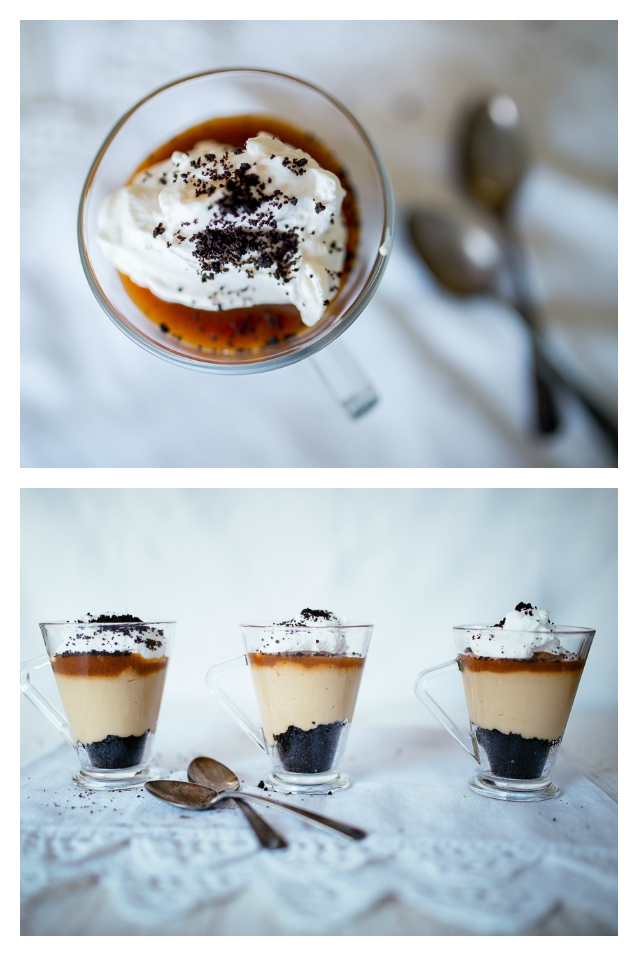 Remember the time honored kid favorite, worms and dirt, boxed pudding and all? Well this is a more grown up version, switching out the chocolate pudding for a homemade salted caramel budino, and then drizzled with even more caramely goodness. The salt and vanilla bean take everything to whole new level, and we can't forget the dollop of whipping cream that always leaves you wanting more.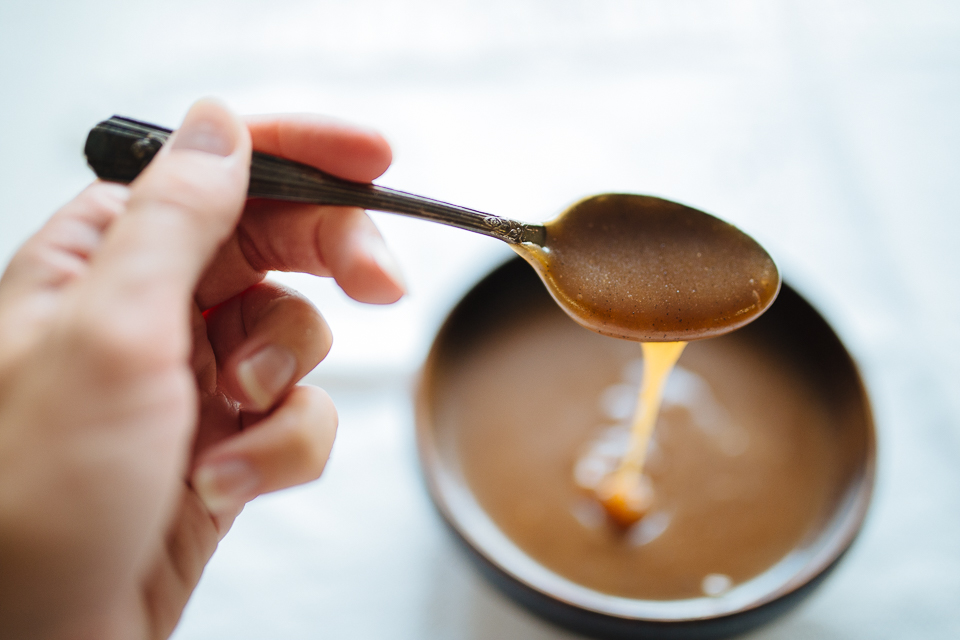 This recipe is a little more complex but so worth it in the end! The second you try your hand at pudding from scratch you'll be clearing your cupboards of all that JELLO… Or maybe stash a few, because who am I kidding, we all need a little worms n' dirt in our life.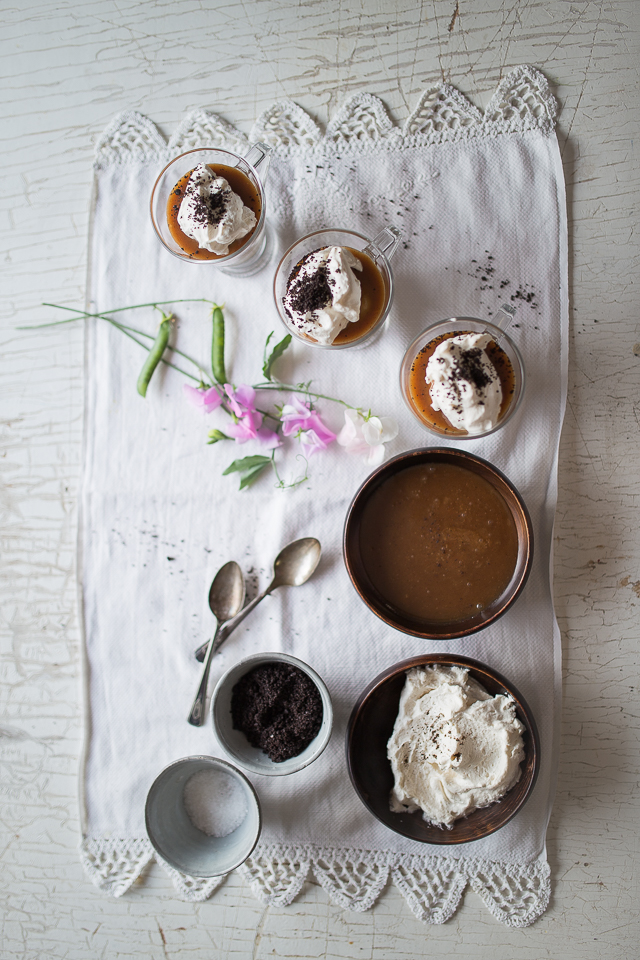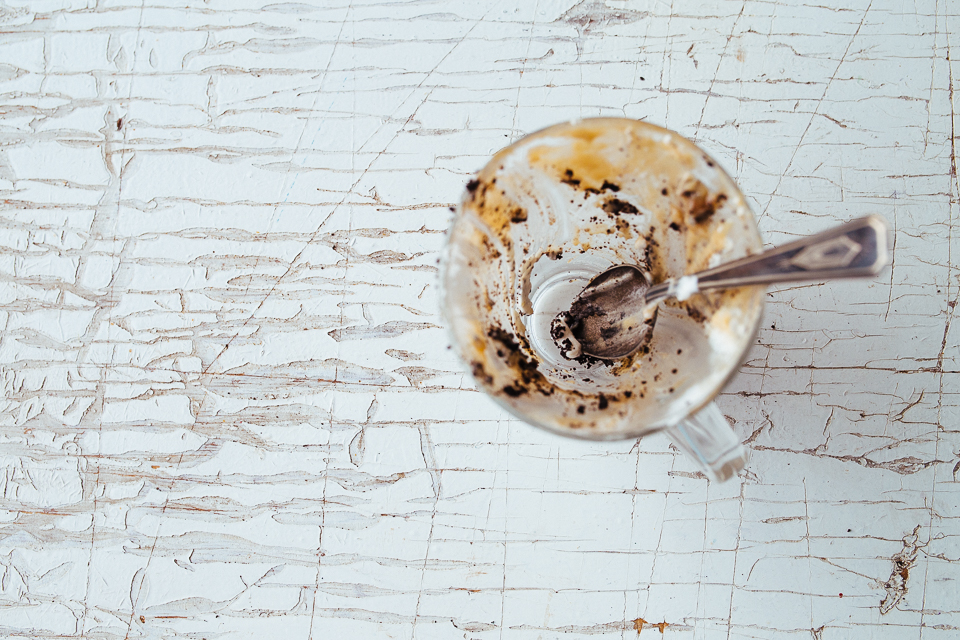 Salted Caramel Budino with Vanilla Bean Caramel Sauce
Author:
Nicole from Pepper and Palate
Makes 4-6
Ingredients
CRUST:
1 cup finely ground chocolate cookie crumbs (such as Nabisco Famous Chocolate Wafers; about 20 cookies)
2 tablespoons unsalted butter, melted
⅛ teaspoon kosher salt
BUDINO:
3 cups whole milk, divided
¼ cup cornstarch
¾ cup (packed) dark brown sugar
¾ cup water
5 large egg yolks
3 tablespoons unsalted butter
½ teaspoon vanilla extract
½ teaspoon almond or rum extract
1 teaspoon kosher salt
CARAMEL SAUCE:
½ cup heavy cream
½ vanilla bean, split lengthwise
½ cup sugar
2 tablespoons light corn syrup
2 tablespoons water
4 tablespoons (1/2 stick) chilled unsalted butter, cut into ½' cubes
¼ teaspoon kosher salt
Lightly sweetened whipped cream
Instructions
CRUST: Mix cookie crumbs, butter, and salt. Press 2 heaping tablespoons cookie mixture onto the bottom of each dessert cup, mason jar or ramekin.
BUDINO: Whisk ½ cup milk and cornstarch in a small bowl; set aside. Heat remaining 2½ cups milk in a small saucepan just to a simmer; set aside. To make caramel, stir sugar and ¾ cup water in a heavy saucepan over medium heat until sugar dissolves. Increase heat; cook without stirring until an instant-read thermometer registers 210°–220°
Whisk egg yolks in a large bowl. Gradually whisk in hot milk, then cornstarch mixture. Slowly whisk in caramel. Return mixture to saucepan.
Whisk constantly over medium heat until mixture thickens and a thermometer registers 175°, about 3 minutes. Remove from heat; whisk in butter, extract, and salt. Pour through prepared sieve to remove any lumps.
Pour at least ½ cup budino over crust in each jar. Cover; chill until set, 4–5 hours. DO AHEAD Can be made 1 day ahead. Keep chilled.
CARAMEL SAUCE: Place cream in a small pitcher. Scrape in seeds from vanilla bean; add bean. Set aside.
Stir sugar, corn syrup, and 2 tablespoons water in a heavy saucepan over medium heat until sugar dissolves. Increase heat to medium-high; boil, occasionally swirling pan and brushing down sides with a wet pastry brush, until deep amber color forms, 5–6 minutes. Remove from heat; gradually add vanilla cream (mixture will bubble vigorously). Whisk over medium heat until smooth and thick, about 2 minutes. Remove from heat; whisk in butter and salt. Strain into a heatproof bowl. Let cool slightly.
Spoon caramel sauce over each budino. Top with whipped cream. Sprinkle some of reserved cookie crumbs over each.
Visit Nicole on her Blog | Instagram | Facebook and here's a little taste of what you'll find on her instagram…