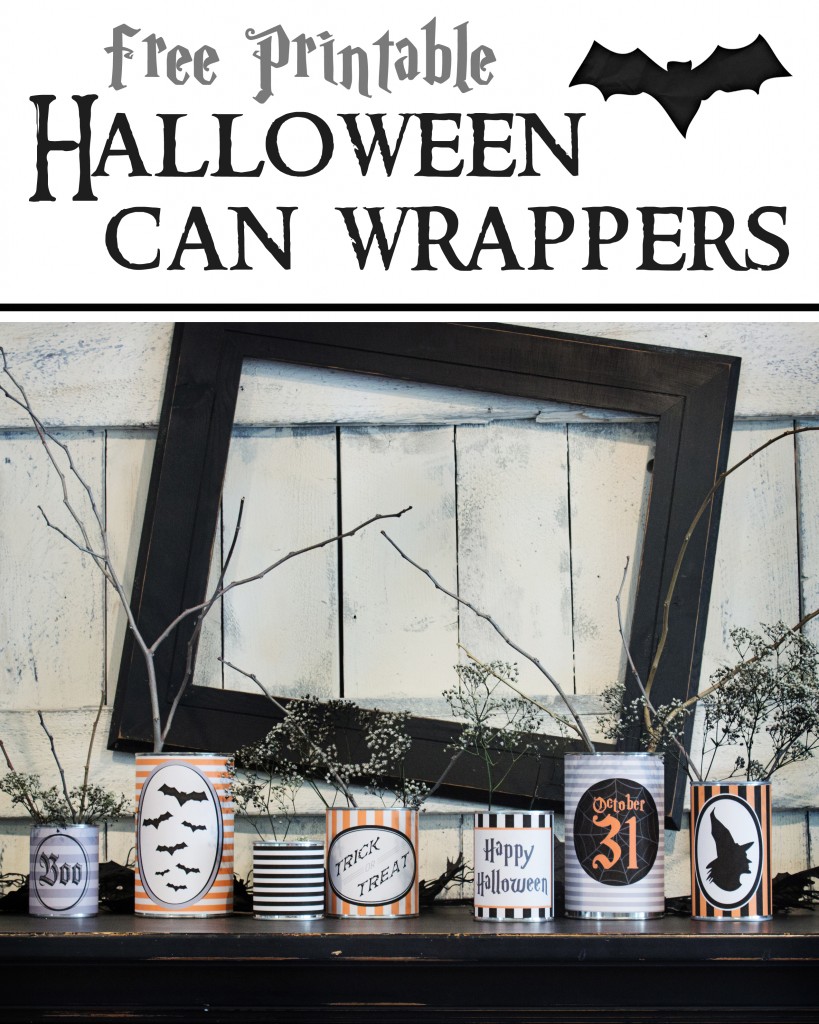 Hello! I am so honored to be able to kick off Spooktacular September this year. I am Pam from Over the Big Moon… my super talented friend, Lisa, designed these Halloween Can Wrappers. She is the ultimate Spooktacular September fan!  Lisa and I created Over the Big Moon together the last 4 years and just recently she decided she wanted to be a full time wife and mom!  It only seemed appropriate that she bid herself farewell with a Halloween design for Eighteen25's Spooktacular September!
These are the most fun and easiest decor ever! All you need is empty metal soup cans, the printables, and something fun and spooky to place inside.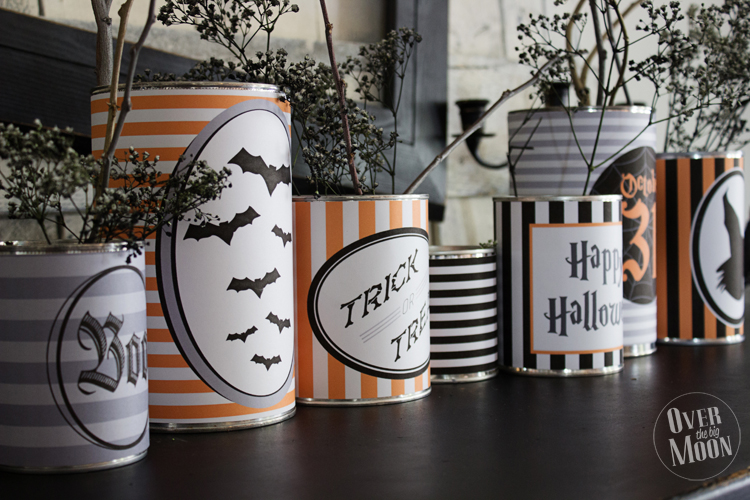 Lisa used broken twigs that she spray painted with gold and silver paint. She also took black spray paint and sprayed the undersides of baby's breath to give it a more spooky look.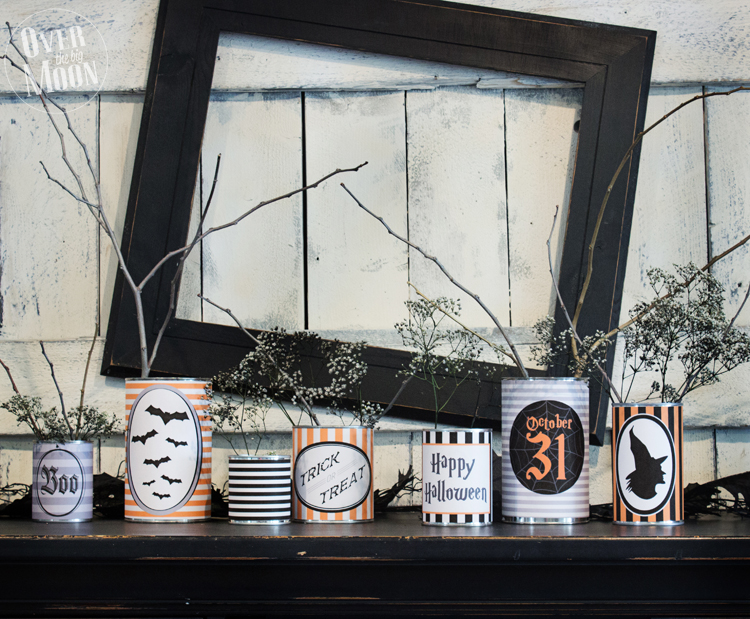 They are perfect for a mantle or as a centerpiece for a party and you can easily mix and match them!
There are 7 designed printables that you can download. You can also download plain striped wrappers today on Over the Big Moon.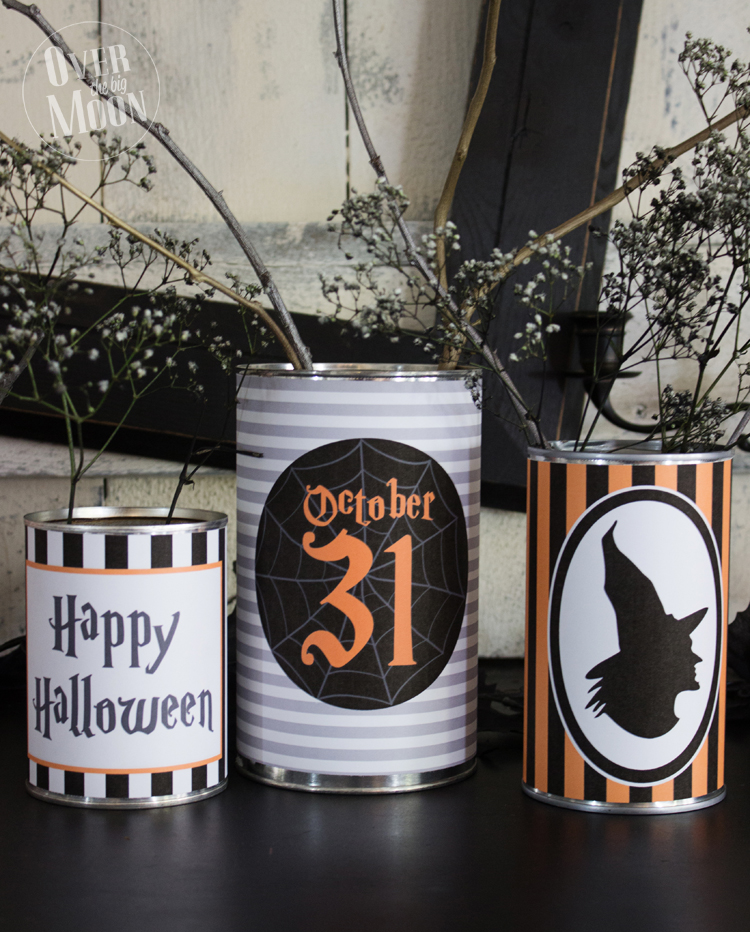 Be sure to come visit Over the Big Moon!

Candy Wrappers | Potions Kit | Pumpkin seeds Recipes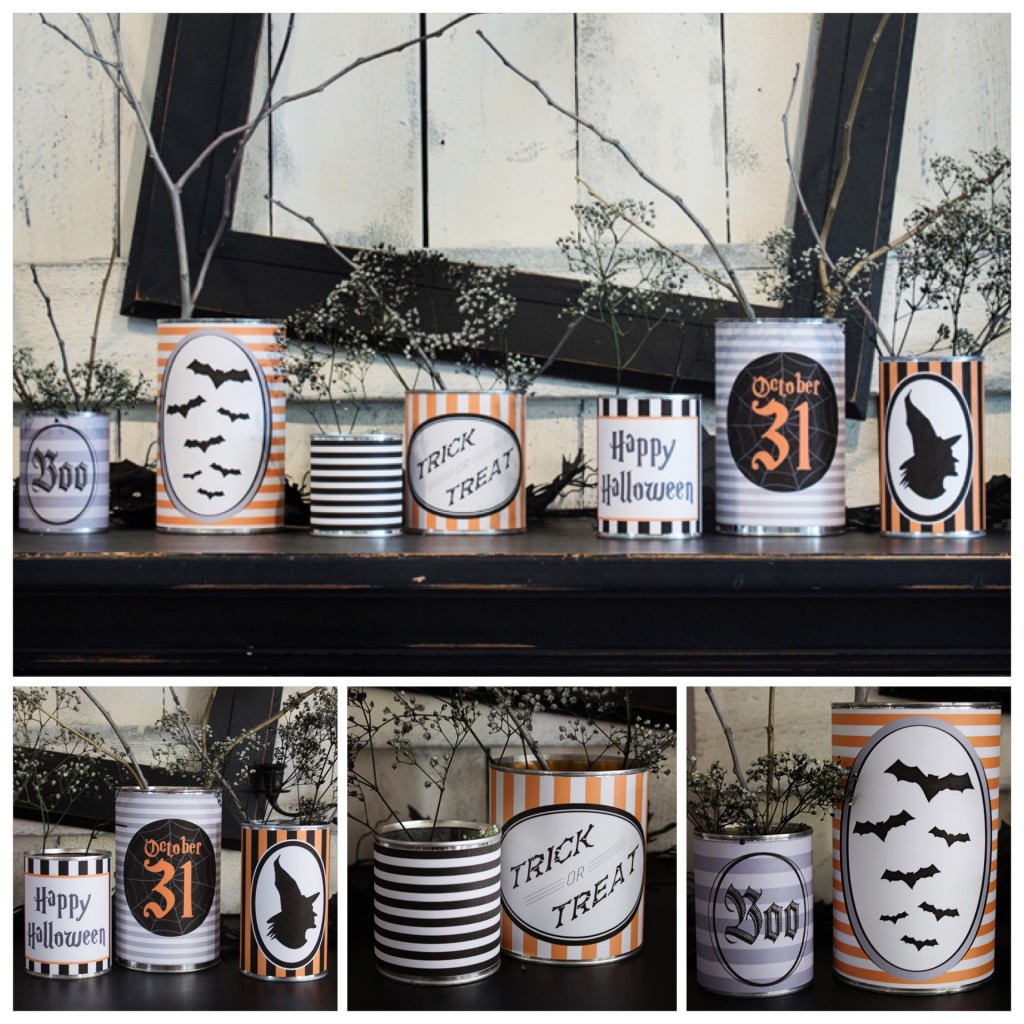 Please visit Pam on her BLOG || FACEBOOK || PINTEREST || INSTAGRAM