A trip to Disneyland around here is a pretty fun thing!  (Hopefully you agree.)  Most of us save for days (um…years) to be able to take our families there.  So, when the time comes and the countdowns are in full swing, the days that lead up to it get pretty exciting!  Am I right?  We try to do some fun things to help the kids feel the Disney Magic before we even get there.  Ask them what ride they want to go on first, make a countdown, have them count their money in there Disney Savings Jar, get them a new Disney shirt, name all the characters that we plan to see.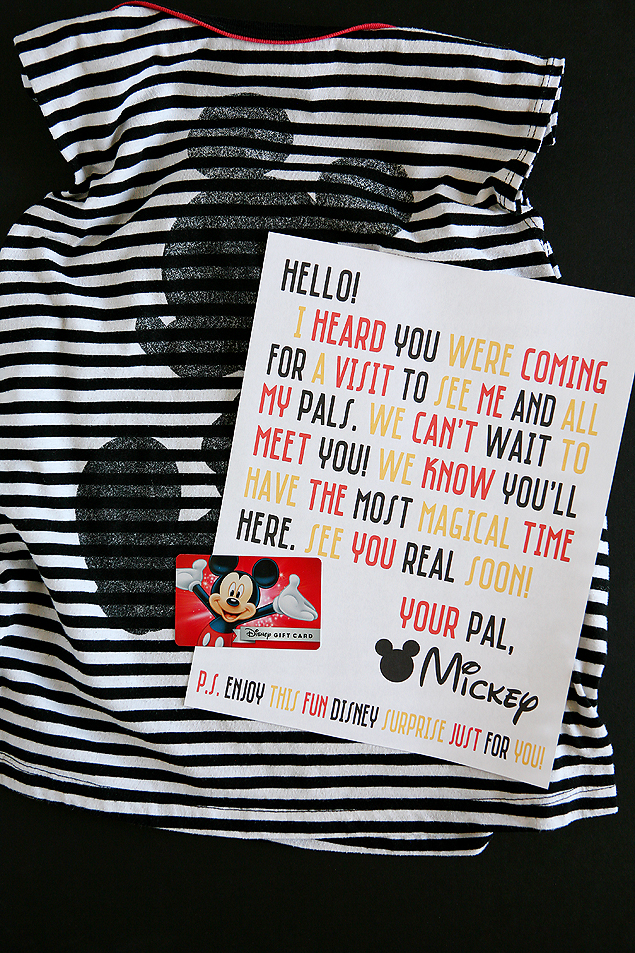 This year we decided that a letter from Mickey would be pretty cool! Something that you could give to them before your travels or maybe in your hotel room.  We wanted to give you the option to leave a little Disney surprise along with the letter.  A new Disney shirt maybe? Or a Disney backpack. Something that you'll need anyways. Or how about a disney snack? Some Disney fruit snacks or a fun Disney pez. I love giving my kids Disney Gift Cards before we go. Then they know exactly how much money they have to spend on churros and souvenirs. However, if you decide you want to save the surprise for once you get in the park, just cut that bottom part of the letter off!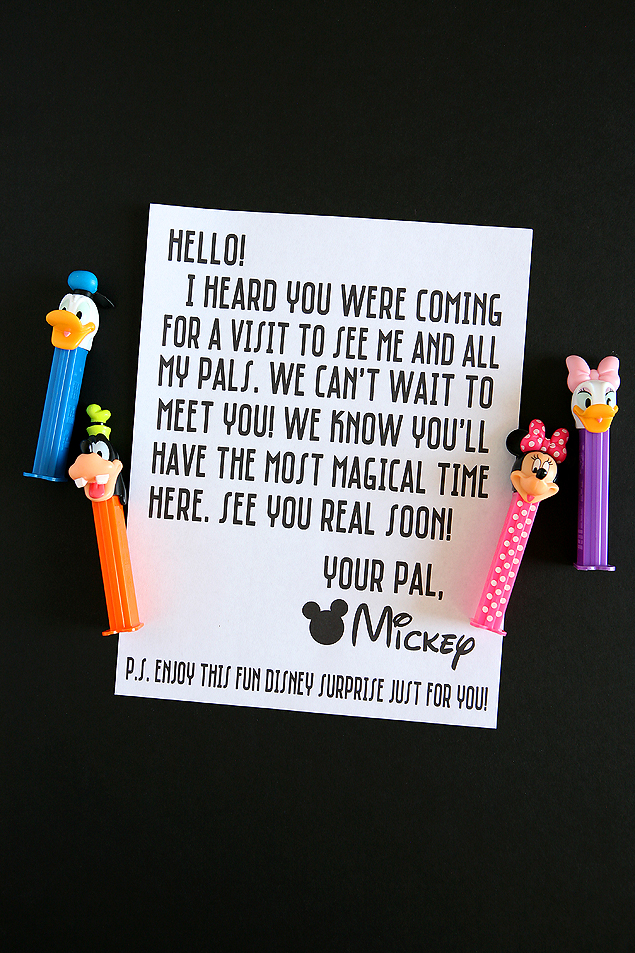 Grab your downloads HERE, HERE, HERE or Black & White HERE. We couldn't decide which one we liked better… so we'll let you pick. haha.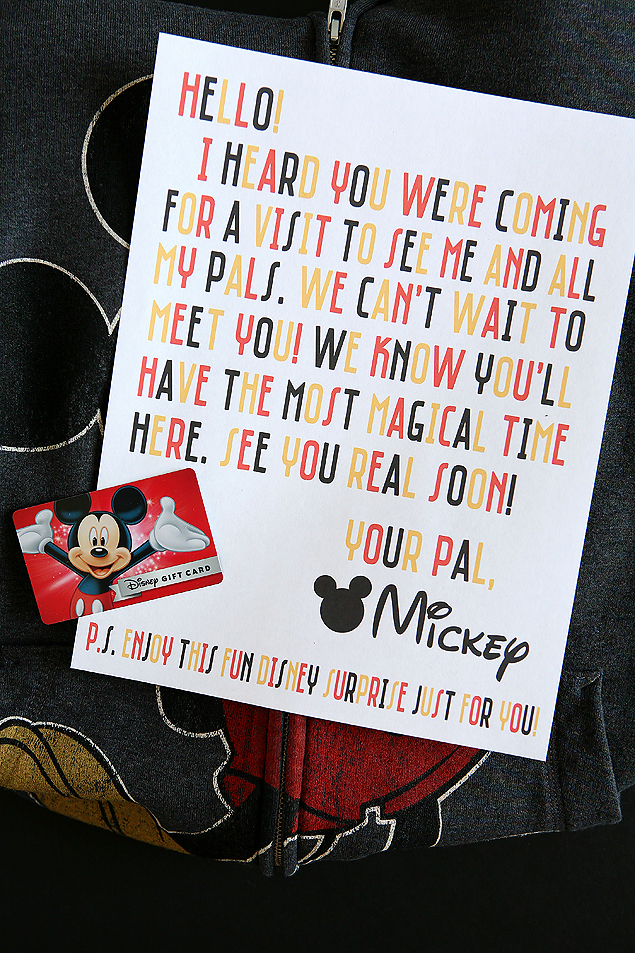 Hope this Mickey Mail helps bring a bit more magic to your Disney Vacation!!
Here are a few more great Disney Posts you can find on Eighteen25:
---
[affiliate links included below]
Use Promo Code: Eighteen25 at Get Away Today to receive $10 off any southern California Vacation that includes at least 2 nights hotel stay and 2 tickets.