Make some Halloween Slime with your kids! They can keep some for themselves and even package some up for trick or treaters.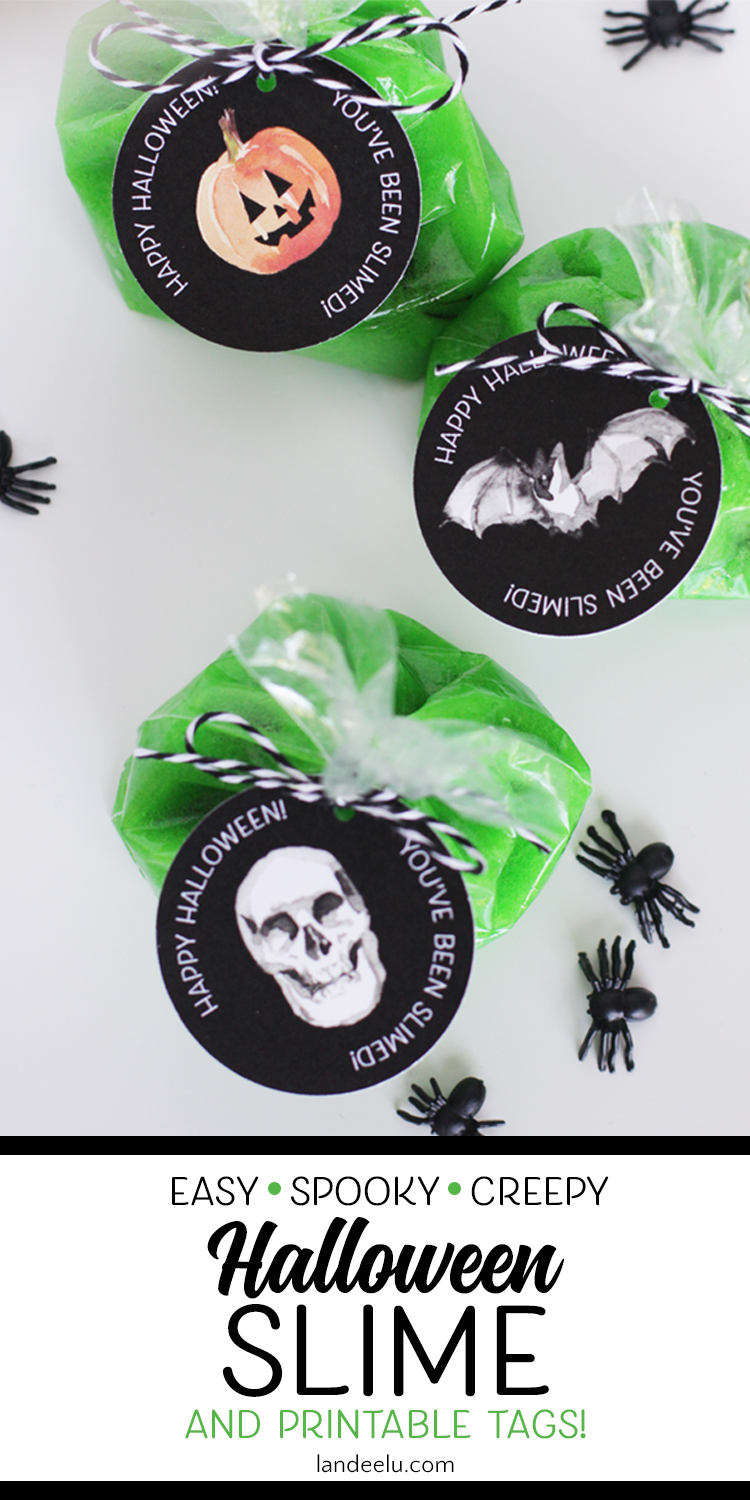 Hello eighteen25 fans!  I'm super excited to be here as part of the Spooktacular September event!
Halloween is one of my favorite holidays and I love that there is no end to the many ways you can celebrate it. Today I wanted to share an easy slime recipe with you that would make fantastic party favors, non-candy treats or just fun little gifts to hand out!
As you may have noticed, slime is all. the. rage. among kids these days.  They can't get enough!  And who can blame them?  It's a science experiment that they get to play with afterward.  And guess what Mom + Dad?  It's pretty inexpensive entertainment too.  Perfect!  There are lots of different kinds and ways to make it which just adds to the fun.
This easy slime recipe just takes a few ingredients and can be left clear or you can add food coloring (like we did) to give it any kind of look you might want.
SUPPLIES NEEDED: [affiliate links are included]
STEPS TO MAKE SPOOKY HALLOWEEN SLIME
 Pour both bottles of clear glue into bowl and add food coloring as desired.
 Mix together well.
 Add 3 Tablespoons of Sta-flo, one tablespoon at a time, mixing between tablespoons.  Mix well.

4. When slime begins forming, try taking it out of the bowl and working it with your hands.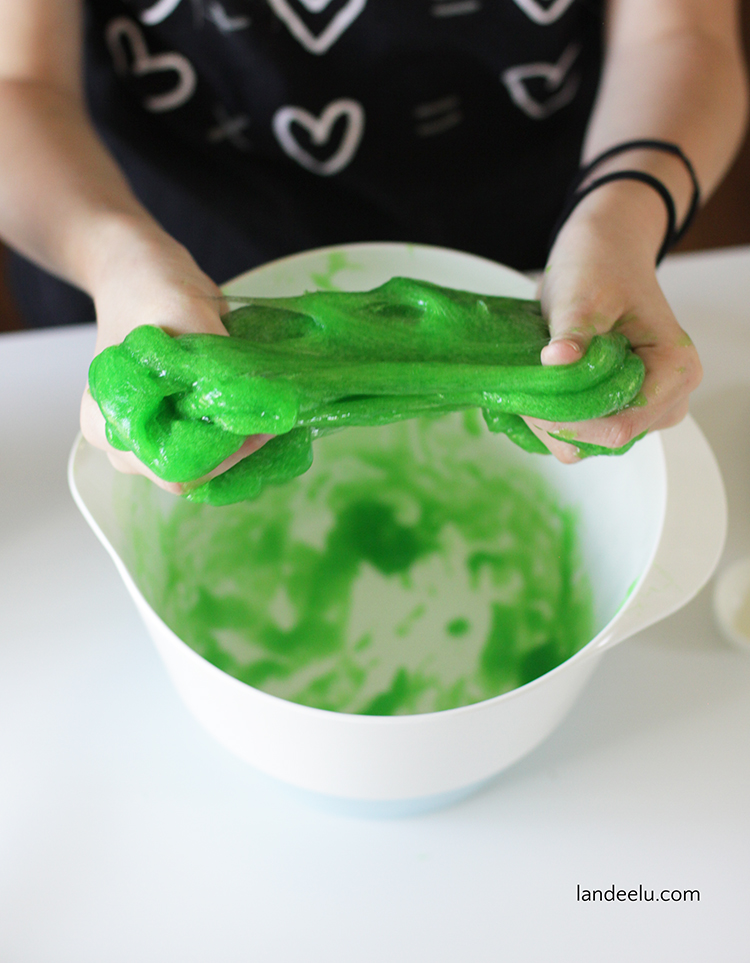 5.  If the slime is sticking to your hands (as shown in photo below), add a little more Sta-flo and continue to work it into the slime, adding more, little by little, until playing with it in your hands leaves your hands relatively clean.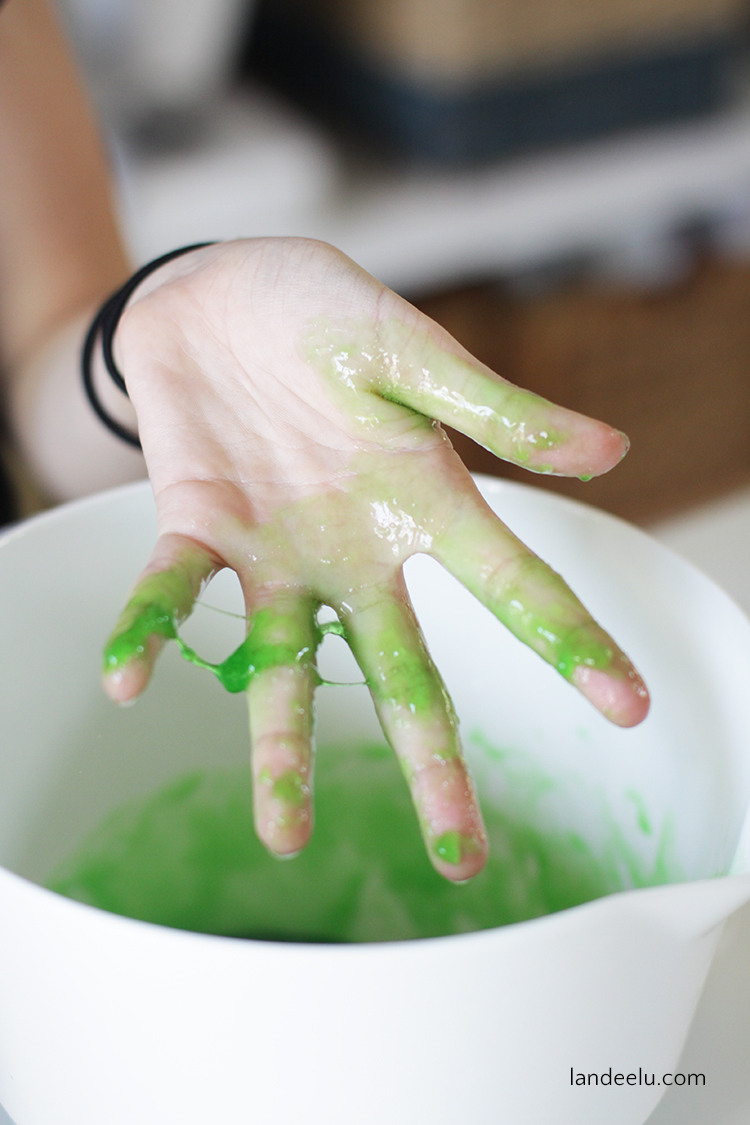 6.   Fold in your "spooky add ins!"  This is where you can really make the slime fun and perfect for any occasion.

7.  Put slime into individual baggies (or jars), add a tag (download HERE or a more ink-friendly version HERE) and you're done!
Have your kids give these to friends, hand them out at your annual Halloween party or just make the slime and have your family play with it at the kitchen table!  My daughter thinks any occasion is a slime occasion so you really can't go wrong.
Thank you to the girls at eighteen25 for letting me be a part of their awesome Spooktacular September celebration!  Here are a couple of other Halloween projects I have done in the past that you might want to check out as well.  Hope to see you over at landeelu.com soon!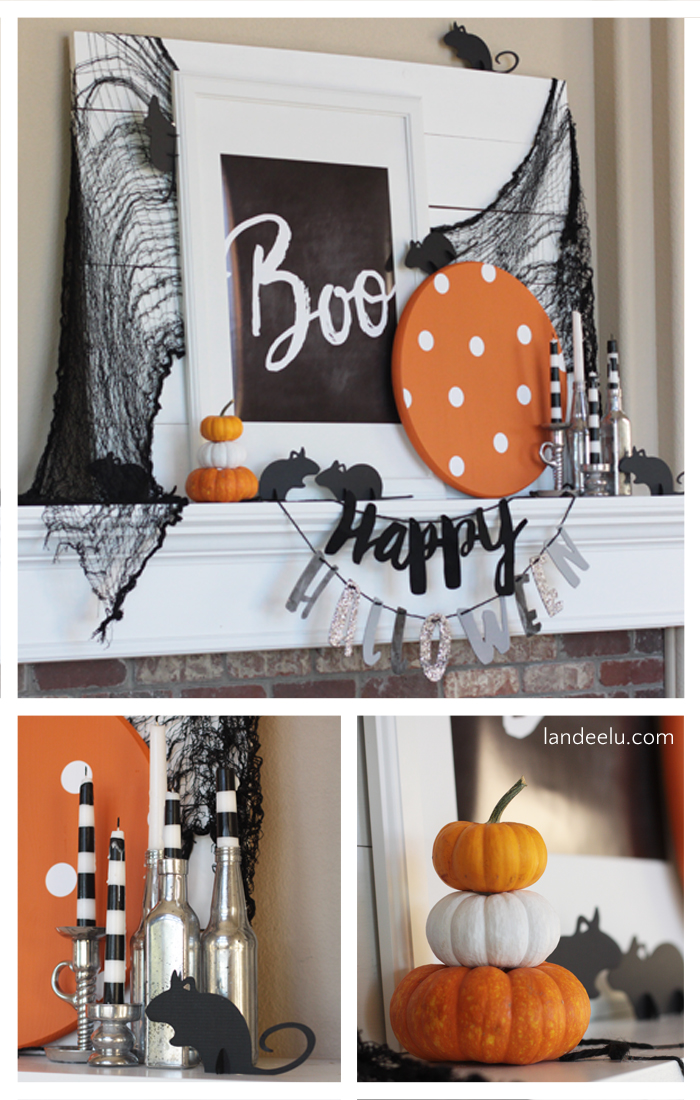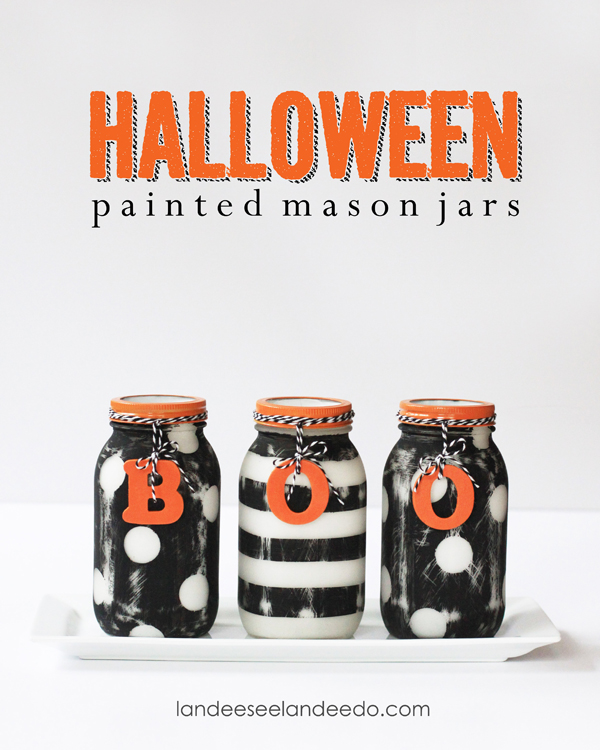 Visit Landee on her BLOG | Instagram | Facebook | Pinterest!
Here are some more fun Halloween posts to check out: