Hi everyone! I'm Stephanie from SomewhatSimple.com and I am excited to be here today with a darling Halloween lollipop tutorial!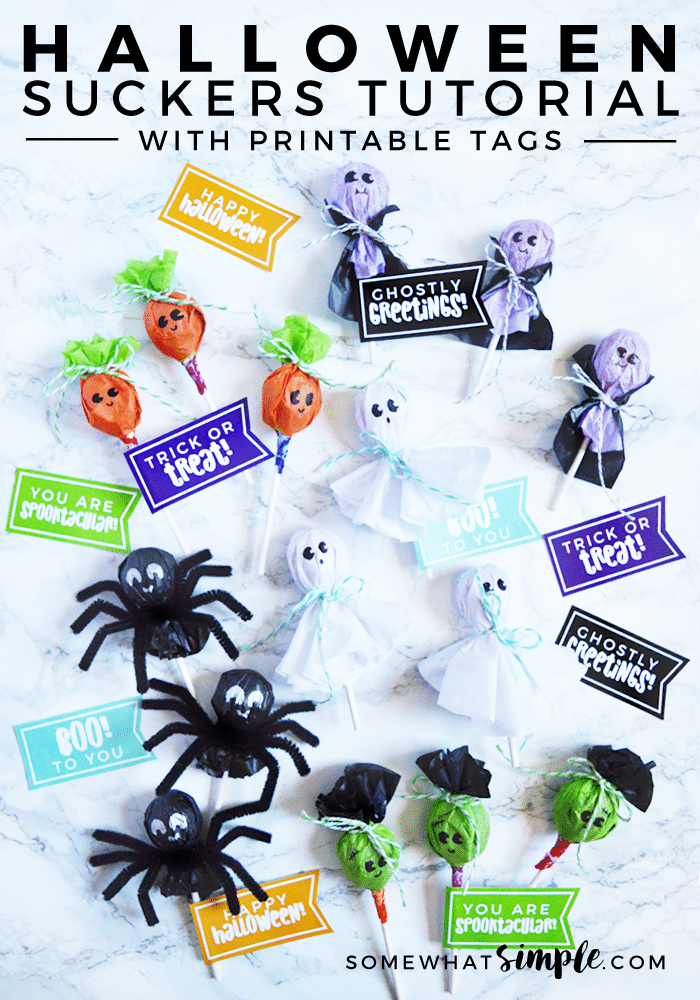 We made all 5 varieties of these cute Halloween lollipops last weekend, and they couldn't be easier to create! Today I'll show you the tutorial for the spider version, because they are my very favorite! 😉
Spider Suckers
supplies
black tissue paper
Black pipe cleaners
white or silver sharpie markers
Tootsie Pop or similar suckers
Printable Halloween tags (download below)
Tape
Scissors
bowl or small plate + pencil to trace
directions
Fold your black tissue paper into large enough sections for your plate to fit. The one we used was 6″ across.
Trace and cut out your circles.
Cut 2 pipe cleaners in half.
Fold tissue paper over sucker, and secure with pipe cleaners by twisting 2 together to stick out on one side, and then the last 2 to stick out on the other side. Bend each "leg".
Draw eyes and a mouth with the white or silver sharpie marker.
Lastly, tape on our darling tags, and you've got a simple candy craft!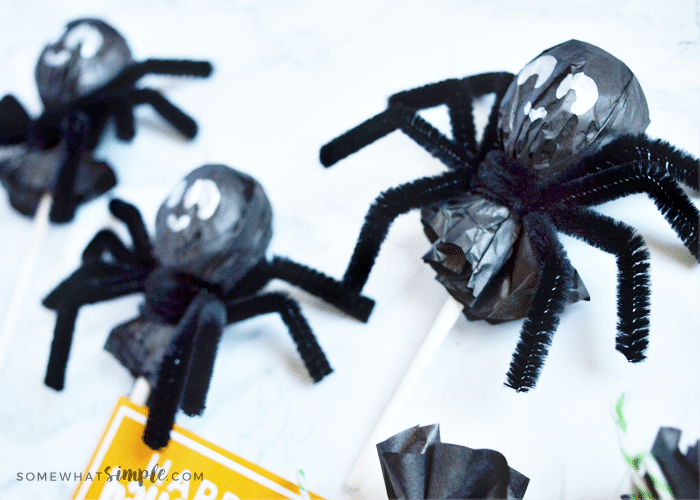 So simple, right?!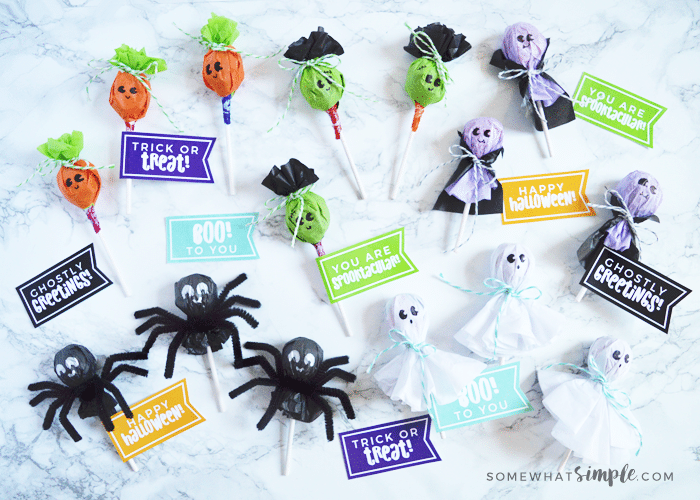 For all 5 candy craft tutorials and to grab our free sucker tags, jump on over to Somewhat Simple!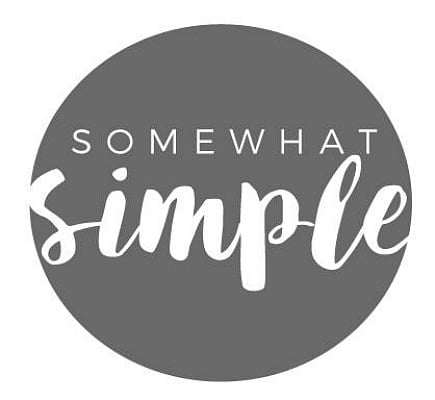 We have plenty of fun Halloween ideas on SomewhatSimple.com. Take a look at a few of our favorites:

Halloween Tic tac Labels || Halloween Soda Labels || Trix or Treat Tags + Recipe
And be sure to follow us on Social Media –
Facebook || Pinterest || Twitter || Instagram || YouTube
Happy creating and Happy Halloween!

Here are a few more fun Halloween ideas to check out: