My favorite place to watch fireworks just happens to be in my parent's huge back yard. We always set up a ladder and then set the safe (but sometimes boring) fireworks off on the top of it for a little extra excitement. We were thinking this year it would be fun to give the kids these Firework Show Fun Bags. A little treat, something that glows in the dark and then something for them to do between the fireworks.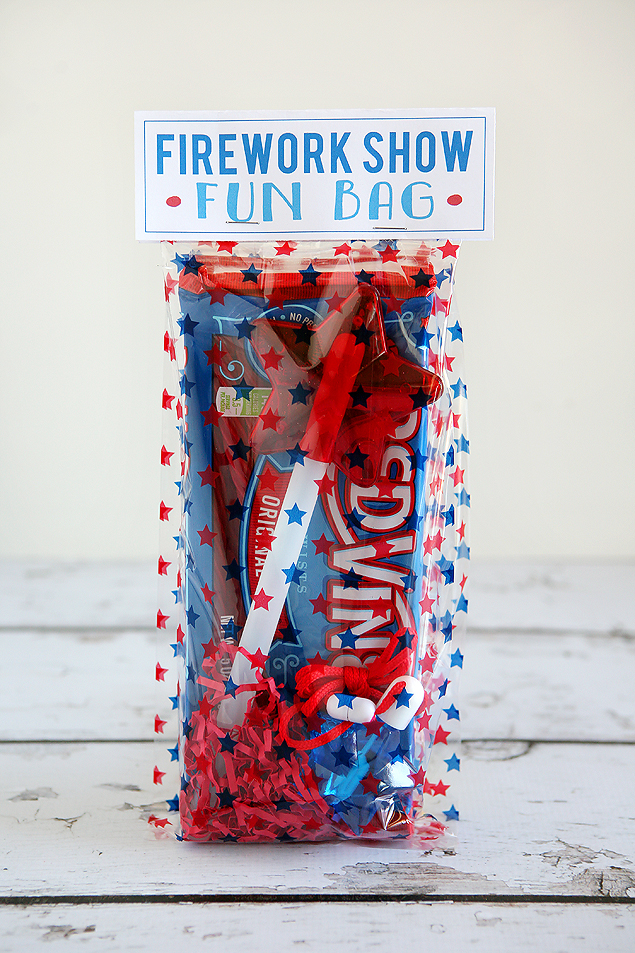 Download your Fun Bag Tags HERE – then print and trim.
Grab some cellophane bags – We found these at Michaels.
Then throw in a treat. We couldn't pass up these red, white and blue Red Vines boxes.
Some glow in the dark star wands
Bubbles – Found at Target
and finally some fun red crinkle paper
Fold your tag over the top of the bag and staple in place.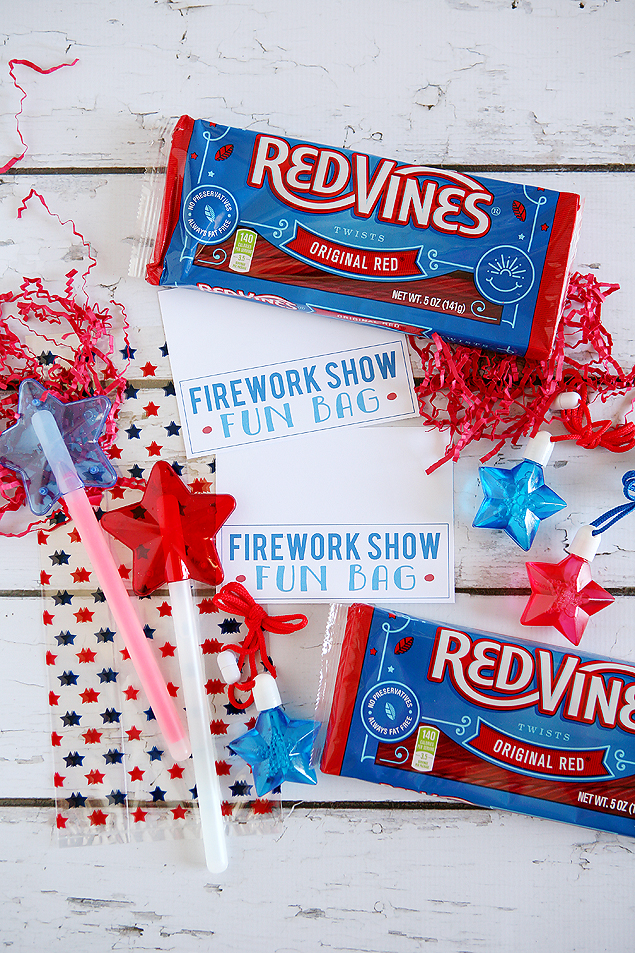 The kids are already excited to get their bags. We do have a few, that for some odd reason don't care for licorice, so we'll swap out some licorice for boxes of skittles or something else with red or blue packaging. 🙂