Make Firework Show Fun Bags for all the kids at your 4th of July celebration. Easy to put together, but the kids will crazy for them!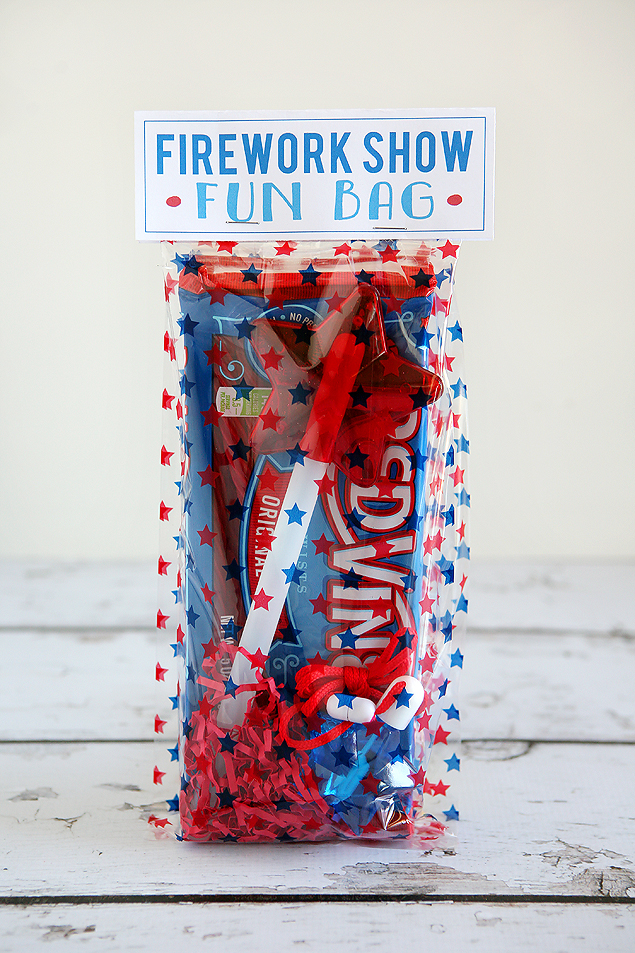 My favorite place to watch fireworks just happens to be in my parent's huge back yard. We always set up a ladder and then set the safe (but sometimes boring) fireworks off on the top of it for a little extra excitement. We were thinking this year it would be fun to give the kids these Firework Show Fun Bags. A little treat, something that glows in the dark and then something for them to do between the fireworks.
How to Make 4th of July Fun Bags
(affiliate links are included in this post)
Download your Fun Bag Tags HERE – then print and trim.
Grab some cellophane bags – We found these at Michaels.
Then throw in a treat. We couldn't pass up these red, white and blue Red Vines boxes.
and finally some fun red crinkle paper
Fold your tag over the top of the bag and staple in place.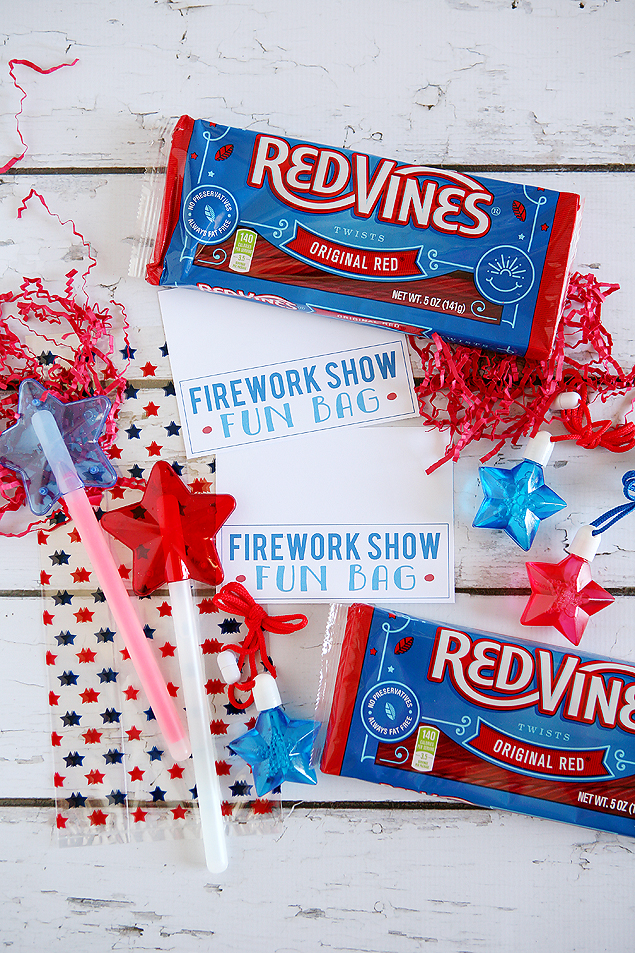 The kids are already excited to get their bags. We do have a few, that for some odd reason don't care for licorice, so we'll swap out some licorice for boxes of skittles or something else with red or blue packaging. 🙂
A couple other ideas of things that you could put in your bags are Red, White and Blue necklaces, patriotic beach balls, sunglasses or even inexpensive American Flag fans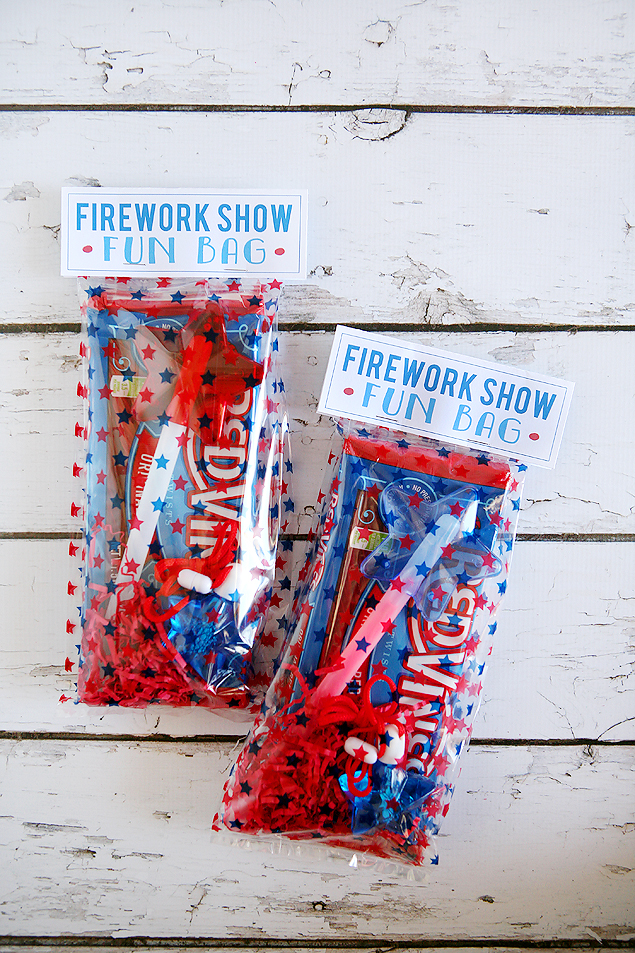 I don't know about you, but I think I want a fun bag for myself. haha! 


Here are a few more fun 4th of July Party Ideas: