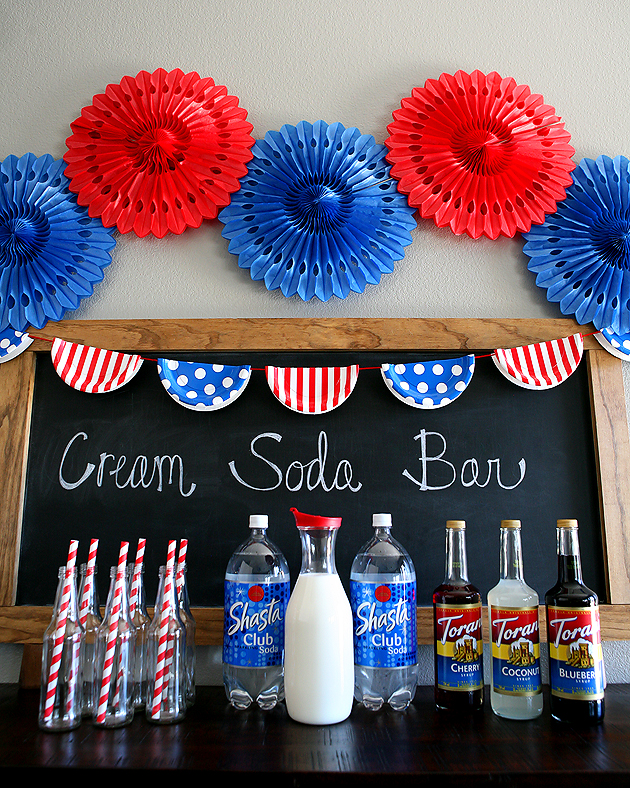 For the last Michaels Makers challenge for this year, Michaels is celebrating all the fun summer occasions. Gifts for Moms, Dads and Teachers, and parties to celebrate birthdays, graduations, and the 4th of July! We were so excited to find out that our theme was all about the Red, White and Blue!
We love to celebrate the 4th of July around here. Everyone gets dressed in their red, white and blue and we show our pride for this great country.  This year, we thought it would be fun to change things up a bit.  What's better than watching a firework show with all of your family and friends?  I can tell you….sipping on a yummy cream soda while watching a firework show with all your family and friends.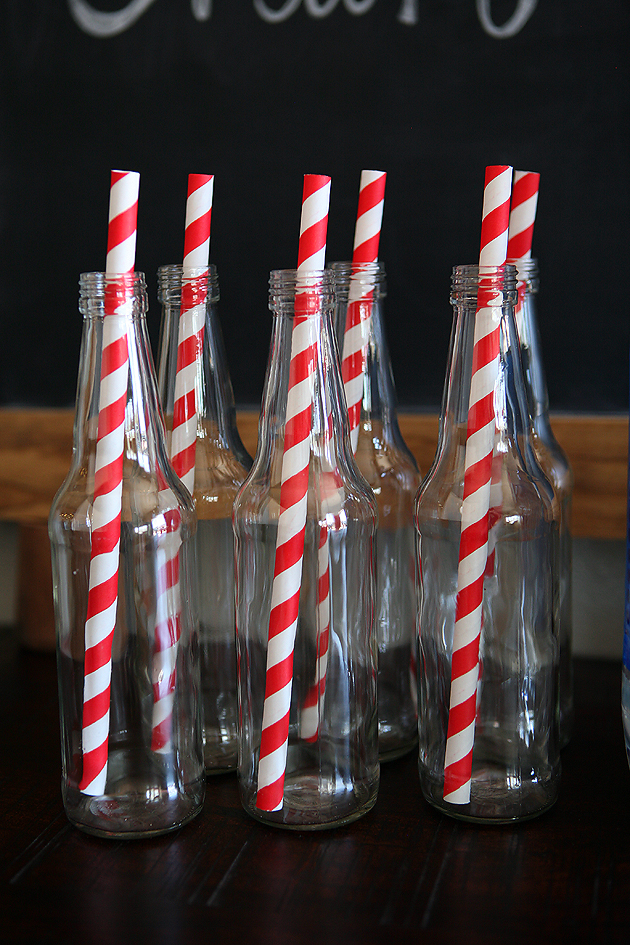 We had so much fun hunting down some good ol' red, white and blue at Michael's.  I think we can agree, these long neck bottles are way too fun!!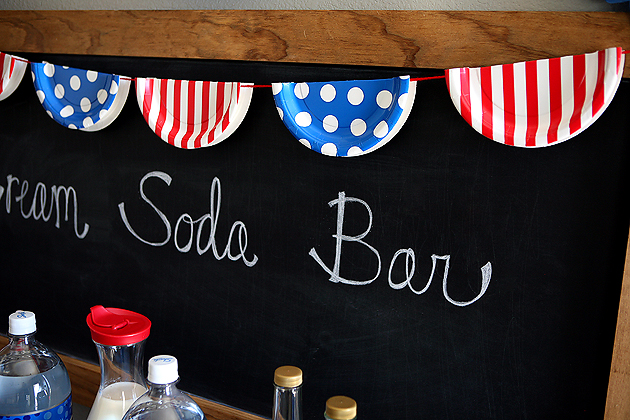 If you couldn't tell, our fun banner is made out of paper plates! I love it because it was inexpensive and we whipped it up in about 10 minutes. All you have to do is cut a slit about 1″ on both sides of the plate (where you plan to fold). Then, fold the plate in half. Insert the twine or yarn in the fold and staple at both ends. We spaced them out a little over an inch apart but you can easily move them around once you get it hung up. Now, for the drinks!
Cream Soda:
1 c. of cold club soda
2 1/2 tbsp. of syrup
2 tbsp. heavy whipping cream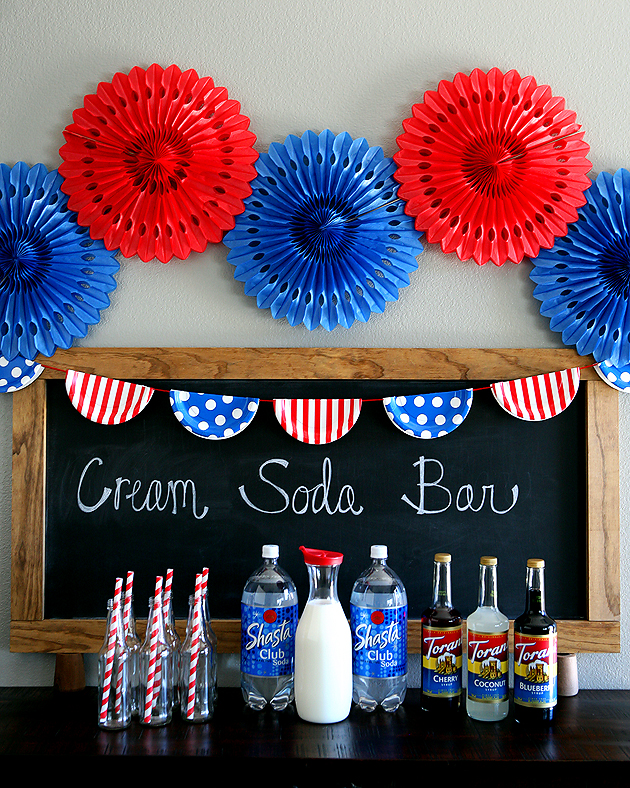 Now…sit back, relax and enjoy the show!