We pulled out the Minc and got our foil on this week! So excited to share what we worked on… the colors are just perfect! With 4th of July fast approaching we decided to take THIS PRINT that Jamie designed a few years ago and turn it into the most awesome utensil holders for the 4th of July.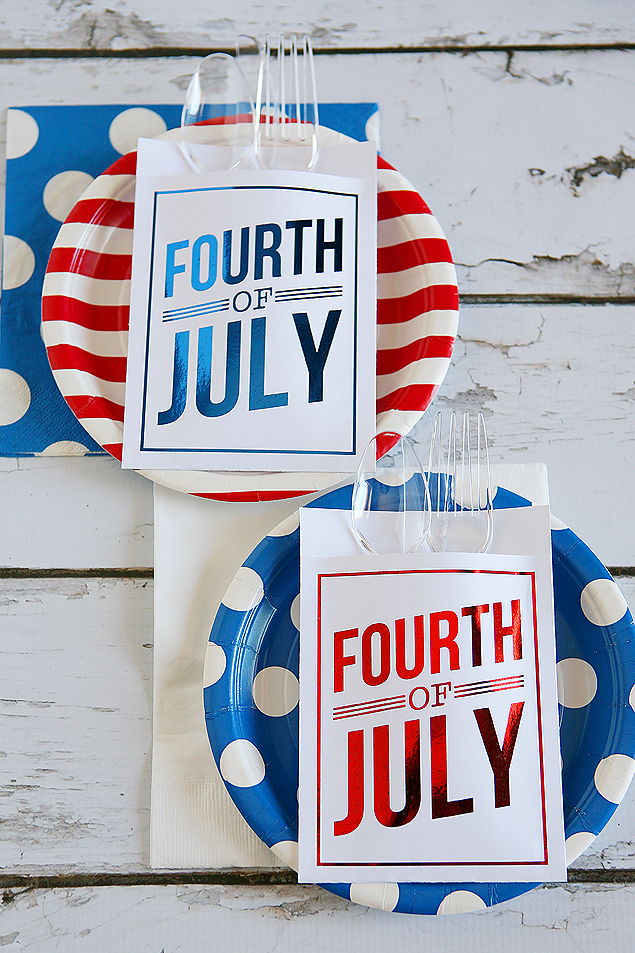 We obviously used the red and blue foil… the colors just pop and look fantastic.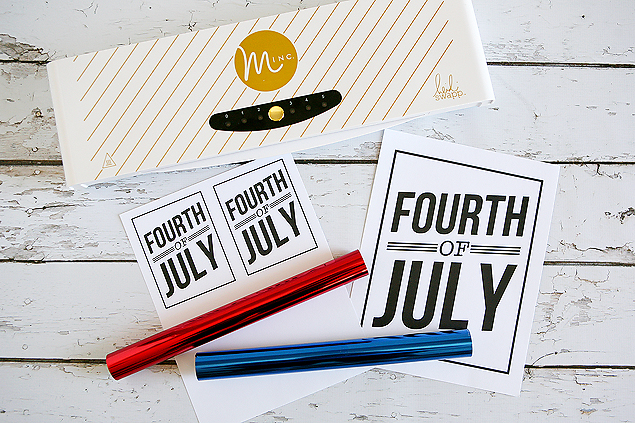 – Download your prints:
– Print your prints using a laser jet printer. Then run them through the Minc with your foil placed on top. There are many ways to apply foil, but we've found the easiest and most convenient way is using our Minc.
– To make the utensil holders. Cut down the center so you have 2 pieces. Trim if needed. Fold the print side up leaving about an inch or so on top. Put a thin line of glue along the sides and let dry. Then you are ready to fill them up!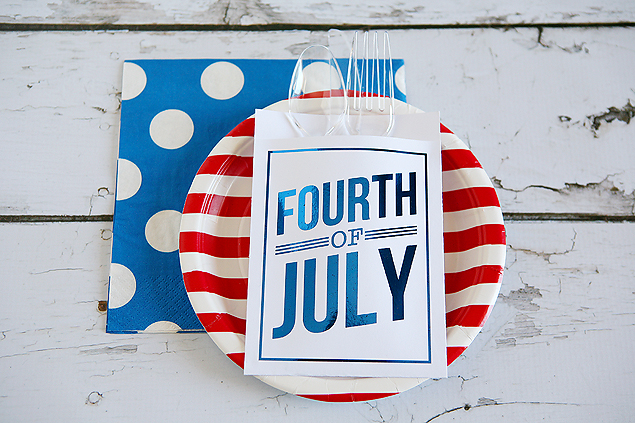 Don't forget you can get your own Minc starter kit and accessories at Hobby Lobby and Jo-Ann, along with a number of local stores and online shops, including Amazon.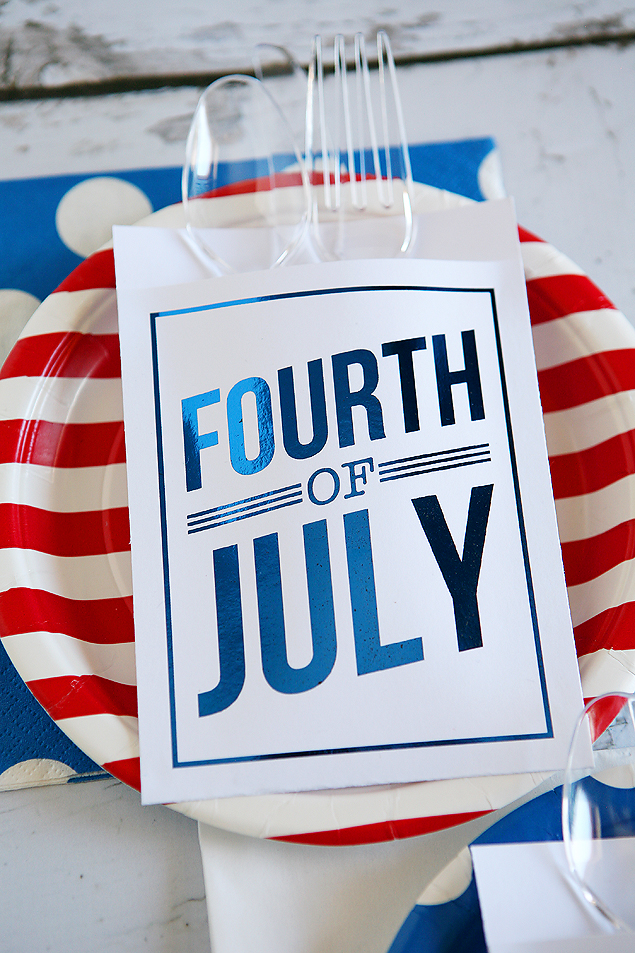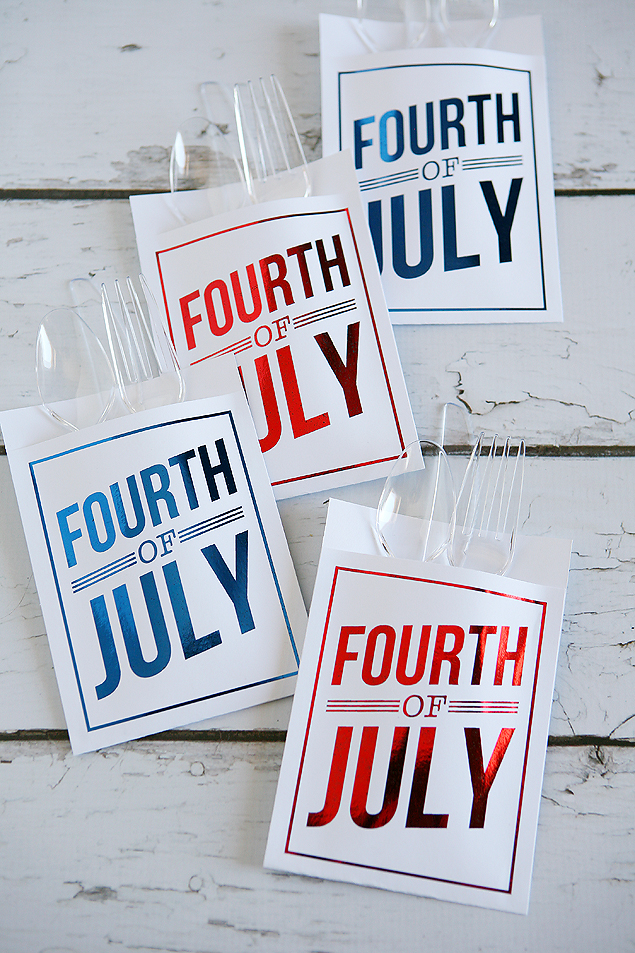 Aren't they so shiny and pretty!?! So perfect for the Fourth of July!!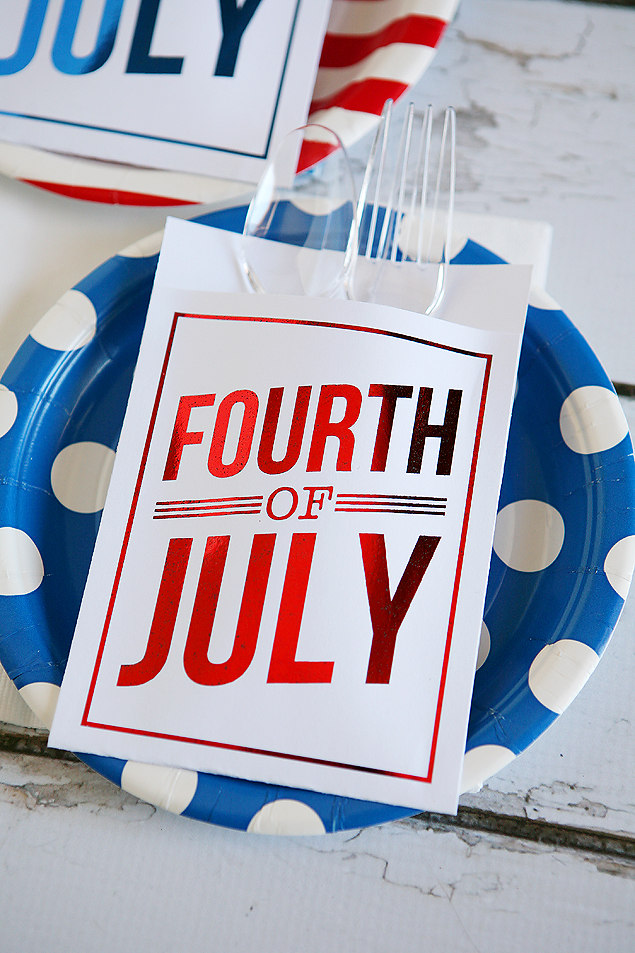 Pin this for later! 🙂