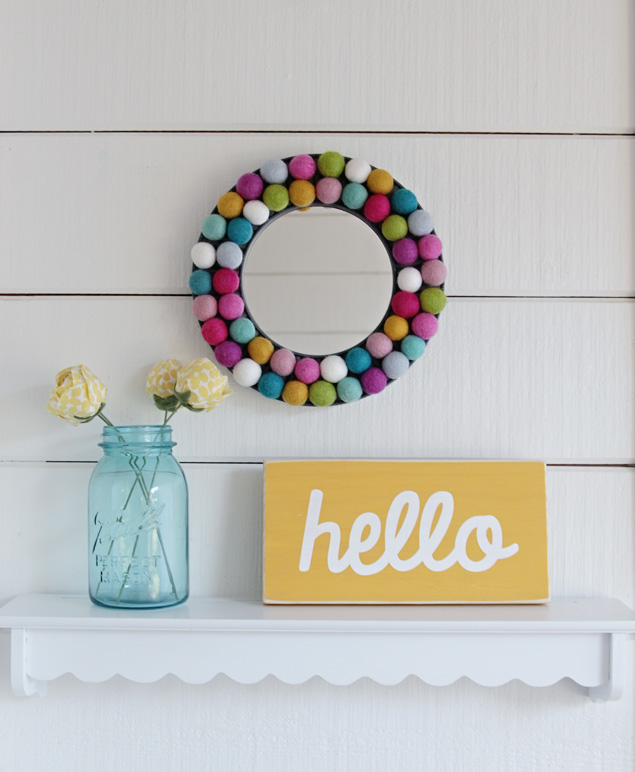 Hello there wonderful Eighteen25 readers! This is Katie from Just Add Sunshine Inc. and a longtime fan of Jodie and Jen's. I'm excited to be joining the Eighteen25 team and will be sharing an easy, cute and fun craft with you all today!
I'm pretty sure we can all agree that colorful felt balls = awesome!! They're a happy little addition to any space and when added to a circular mirror, they're extra fabulous. So let's get started!
Step 1, gather supplies.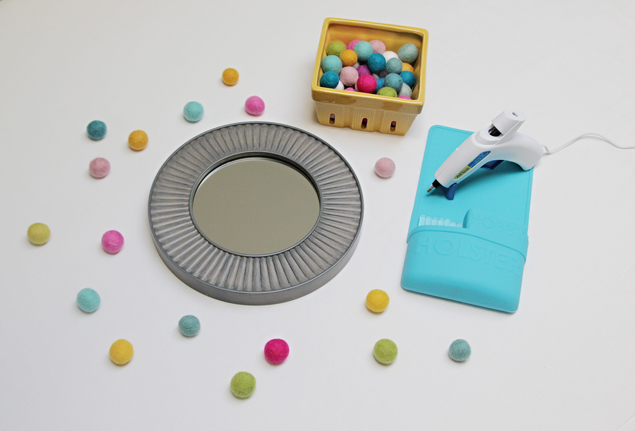 1. Felt balls, approximately 50.
2. Round mirror. (This mirror came in a 3-pack from Target… perfect for a friends' craft night or to make extra and give away as gifts!)
3. Glue Gun
That's it! Seriously. I almost feel silly creating a tutorial for such an easy craft!
Step 2, start gluing!
I glued each felt ball on with no real rhyme or reason. I was chatting away with friends as I grabbed a felt ball and glued it on next to the outer circle of the mirror. If that makes you nervous, arrange the balls on the mirror in the order you'd like then pick up and glue!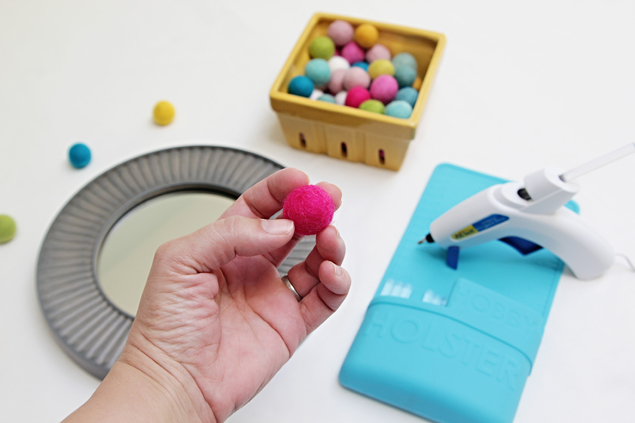 This cute little mirror of mine has lived in many places in my home. The entry to my craft room…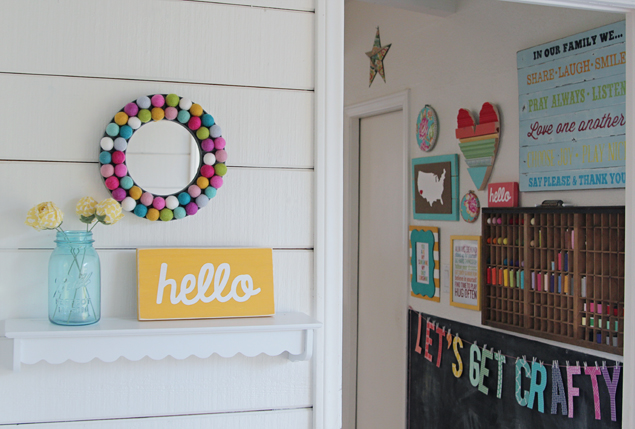 As well as my cute little girly's room…
Pretty sure I need to finish that 2nd mirror so we don't fight over it 😉
Thank you so much for having me ladies!!
---
Check out Katie's shop HERE and find her on Instagram HERE. Here's a little peek of what you'll find…
You make me Happy…
Rainbow-tized Books