Hi friends! This is Katie from Just Add Sunshine Inc. and I'm excited to be back with Jodie and Jen today to share some of my very favorite "modern rainbow" paint colors with you. If you have come across my feed on Instagram or seen my Etsy shop, you'll know that I LOVE color and you'll find it nearly everywhere in my home…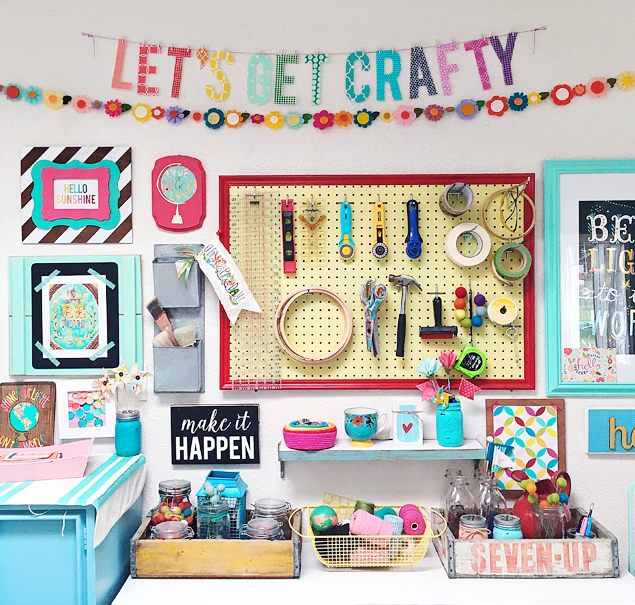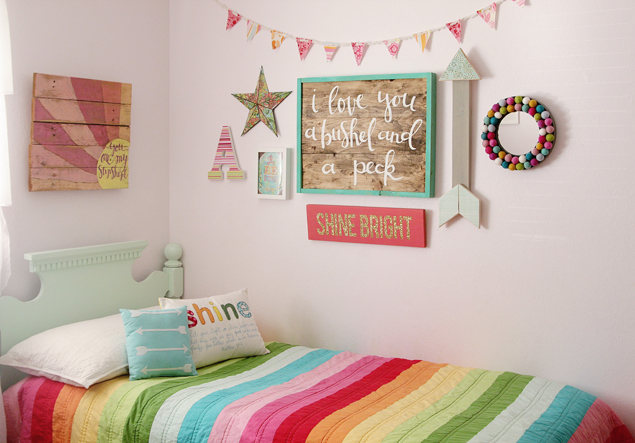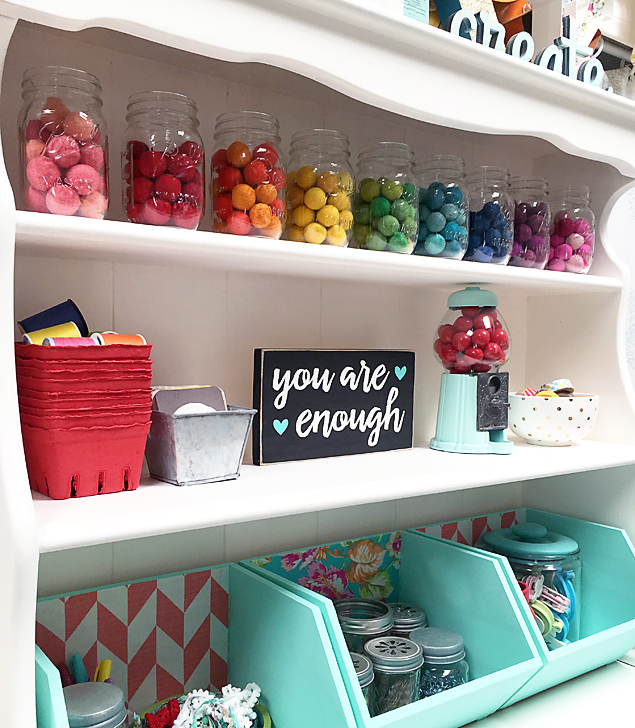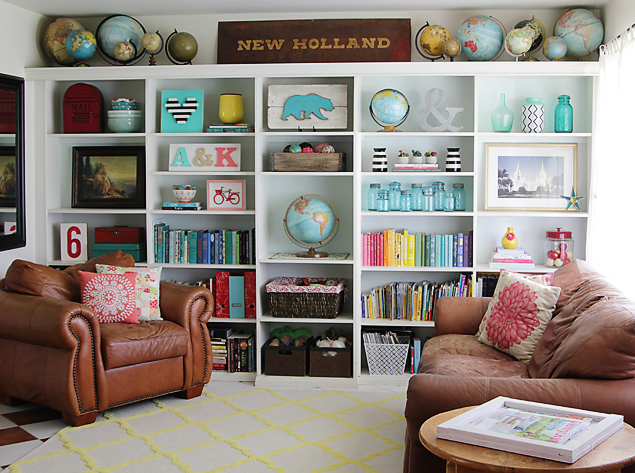 My favorite go-to paint brand is Behr from Home Depot. There are just oh-so-many choices and the price can't be beat! I usually buy the Sample size jar in a Flat finish.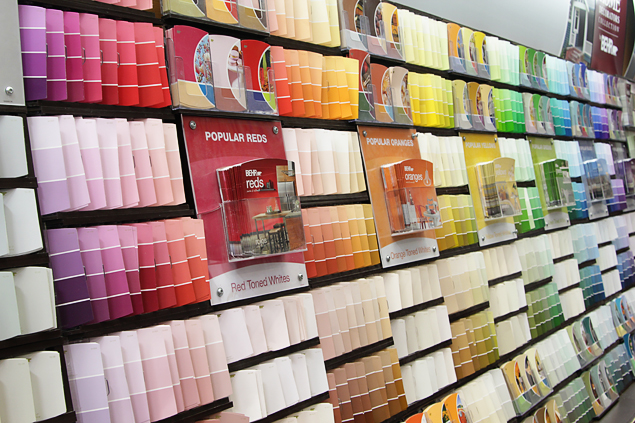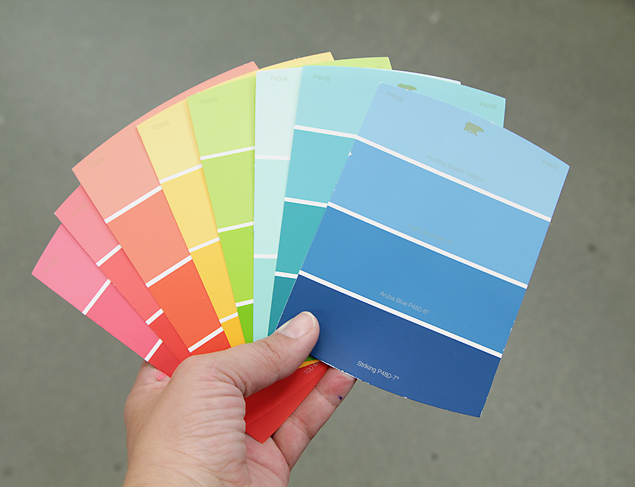 It's taken me a few years to find my very favorite "modern rainbow" colors but it was worth it!! Check these beauties out!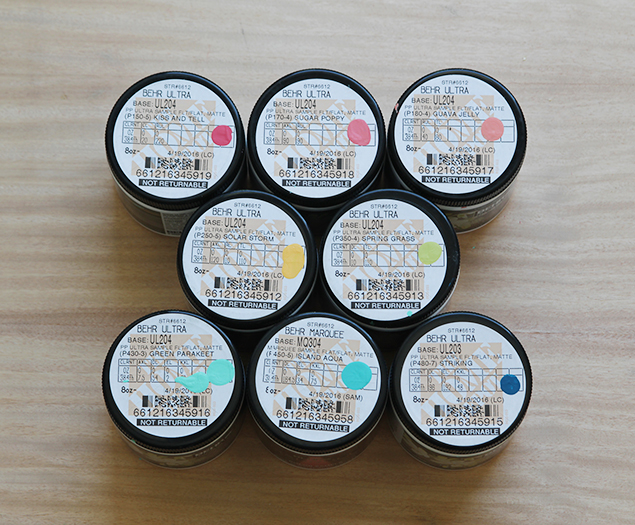 Paint Names:
Kiss and Tell (Pink) P-150-5
Sugar Poppy (Coral) P170-4
Guava Jelly (Orange-ish) P180-4
Solar Storm (Yellow) P250-5
Spring Grass (Green) P350-4
Green Parakeet (Light Aqua) P430-3
Island Aqua (Aqua) P450-5
Striking (Dark Blue) P480-7
I use these colors in most of the signs I paint…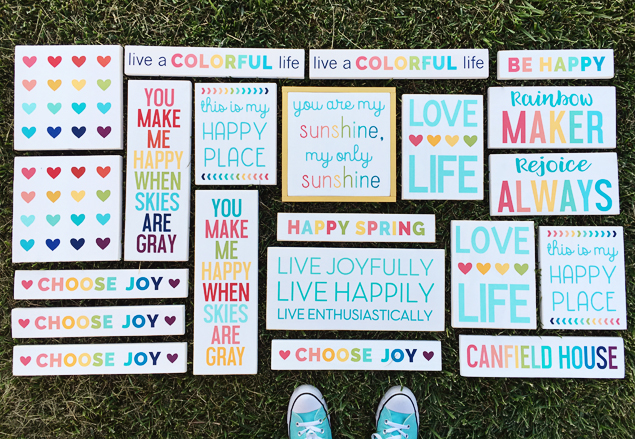 And yesterday, I painted this beauty for my office!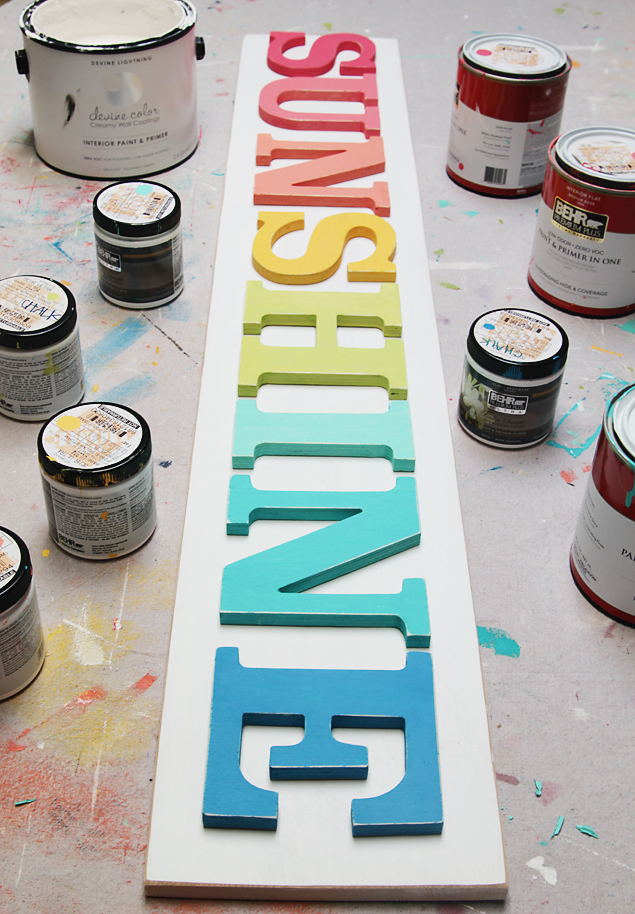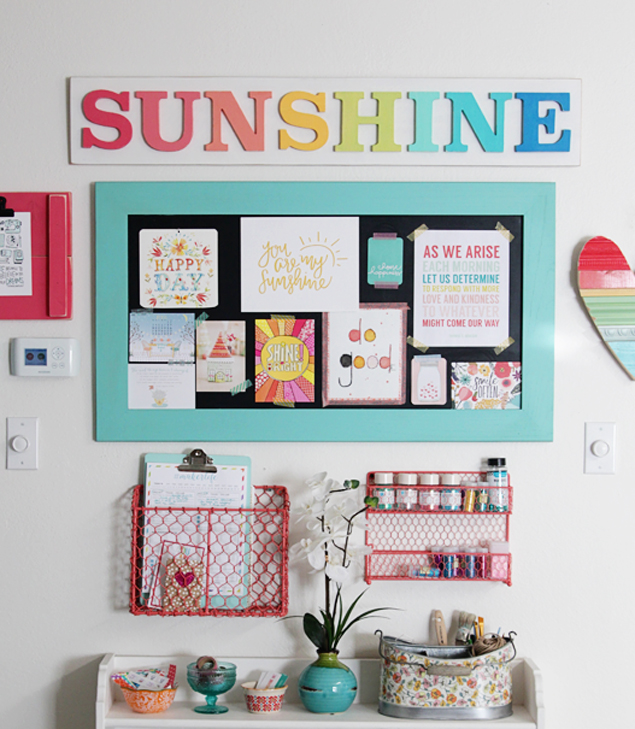 ---
Check out Katie's shop HERE and find her on Instagram HERE. Here's a little peek of what you'll find…
Choose Joy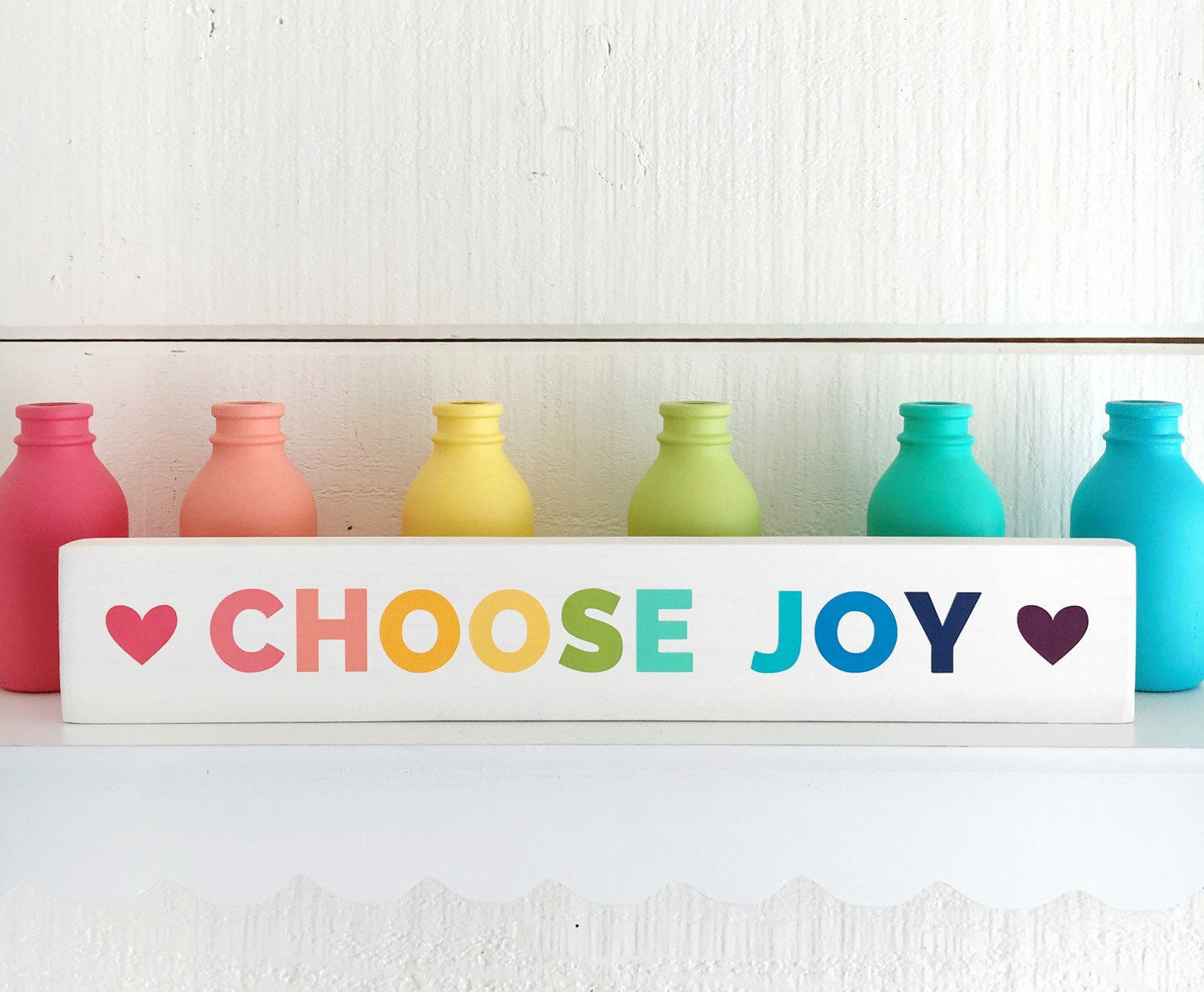 Rainbow Heart Sign