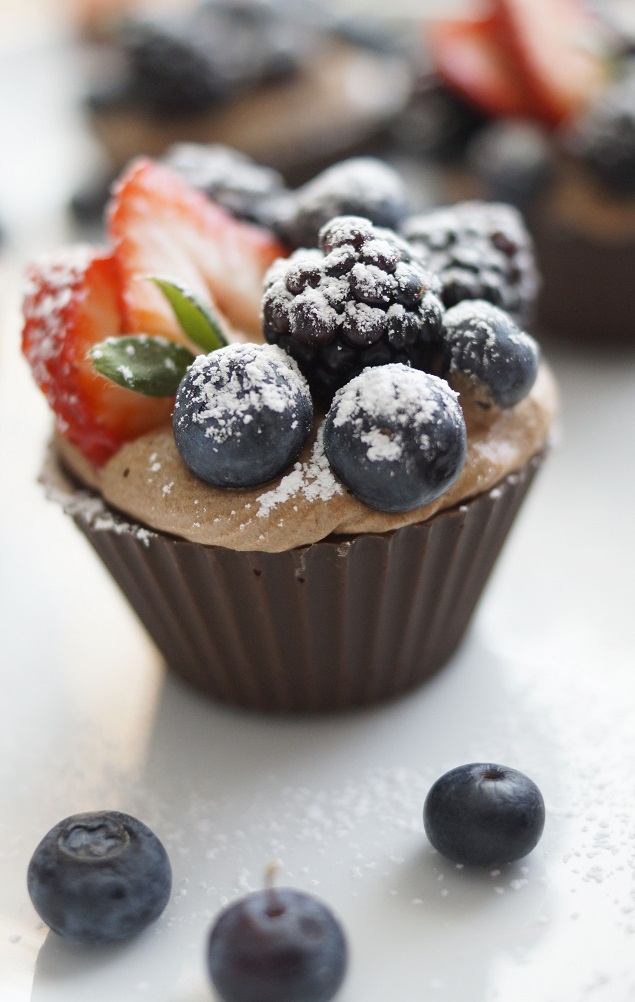 Hello Eighteen25 Friends!!! So I am super stoked to be sharing this next recipe with you guys!!! Valentines Day is only a few days away, and if you are a huge fan of Nutella and Chocolate like I am, this Recipe will be the perfect Valentines Dessert. All I can say about it is, HOLY YUM!!! Please Enjoy…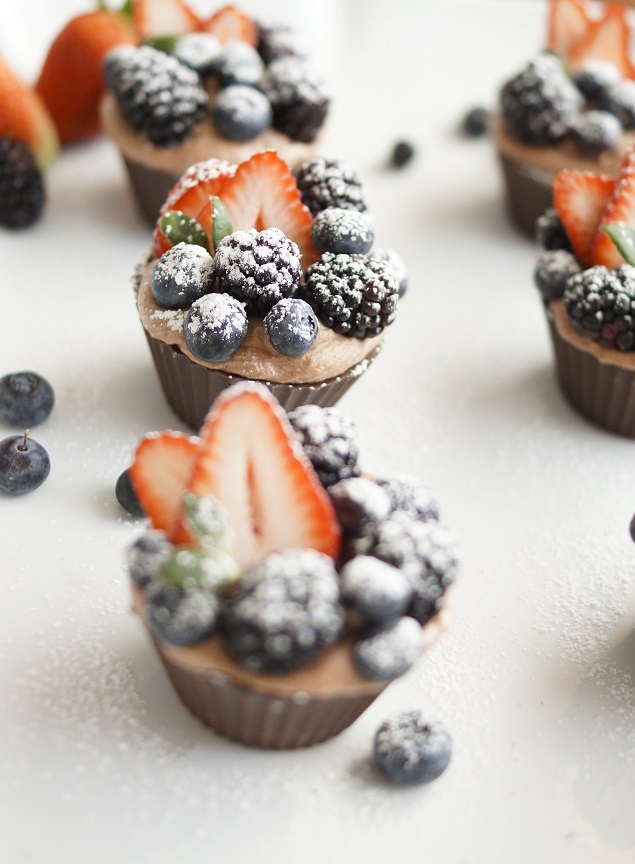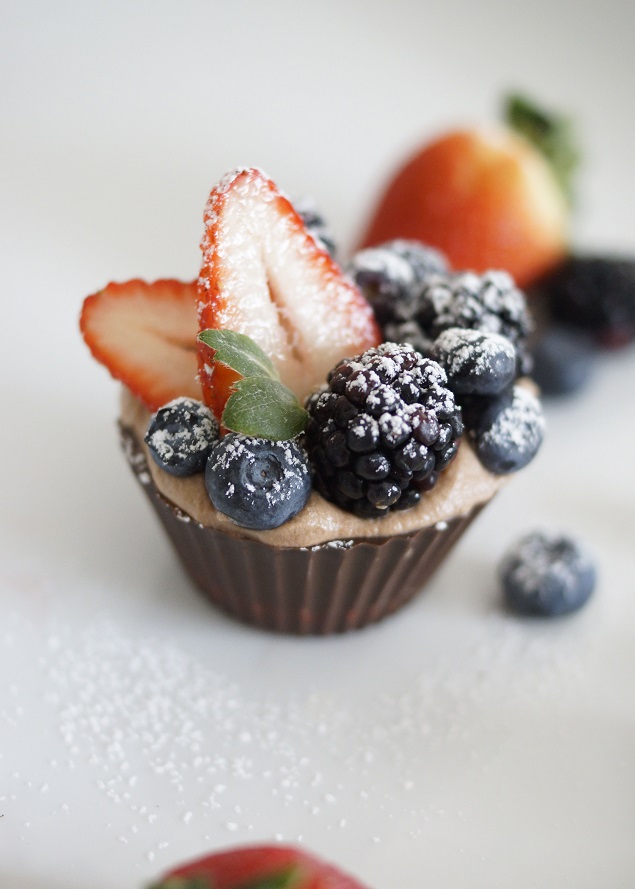 Chocolate Cups with Nutella Mousse
Serves 6
Ingredients
- Mousse
1 cup heavy cream
½ cup nutella (or other chocolate hazelnut spread)
- Chocolate Cups
7 oz (200 g) dark chocolate (55-70% cocoa)
- Blackberries, Blueberries, Strawberries
- Powder Sugar
Instructions
Prepare the chocolate cups. For tempering the chocolate divide the chocolate into 2 parts, 5.5 oz (160g) and 1.5 oz (40 g). Place the 5.5 oz (160g) chocolate into a heatproof bowl and place over simmering water. Heat the chocolate until a thermometer reads 105 -115 degrees F (40-46C), then take the bowl out of the heat. Add the 1.5 oz (40 g) chocolate into the melted chocolate and stir until smooth.
Fill each Silicone cupcake holder a little less than half full with chocolate and rotate to coat all sides of the cup with quite a thick layer of chocolate. Pour the excess chocolate back into the bowl. Scrape the top edges and place them upside down on a parchment paper until you prepare the rest of cups. If necessary melt the remaining chocolate again over simmering water if too hard.
Scrape the top edges again if necessary and refrigerate the cups for at least 30 minutes or until the chocolate hardens. Cups can be prepared a few days in advance and kept refrigerated until ready to be filled.
Preparing the Nutella Mousse. Place Nutella in a Microwave safe bowl and heat for 20 seconds set aside. Whip the cream until stiff peaks form. Fold a third of the cream into the Nutella mixture until incorporated.
Fold the Nutella mixture into the remaining whipped cream.
Assemble the cups. Fill the chocolate cups with the Nutella Mousse. Refrigerate for at least 2 hours or until set.
Before serving top each cup with fresh strawberries, blackberries, blueberries and sprinkle powdered sugar on top.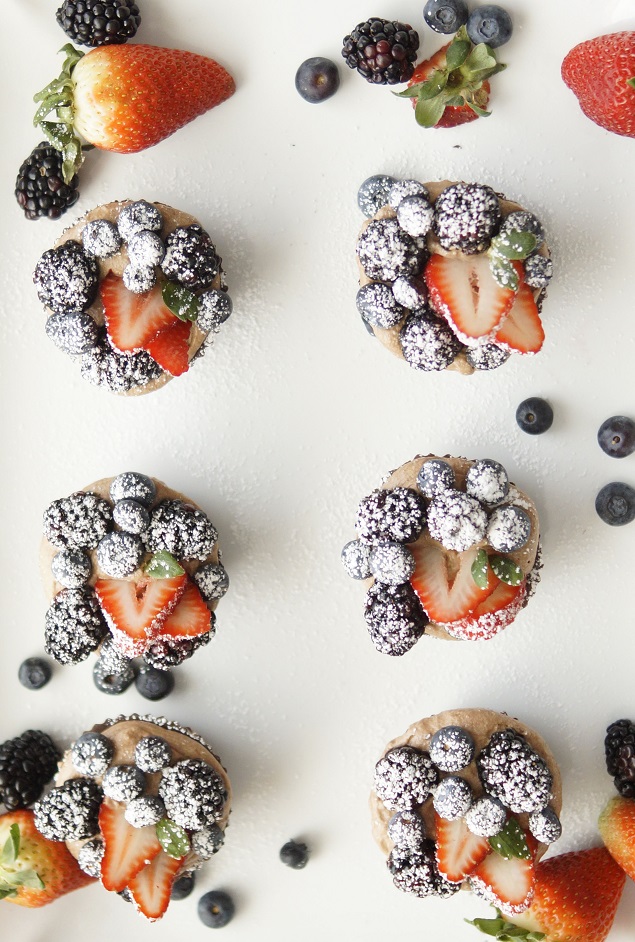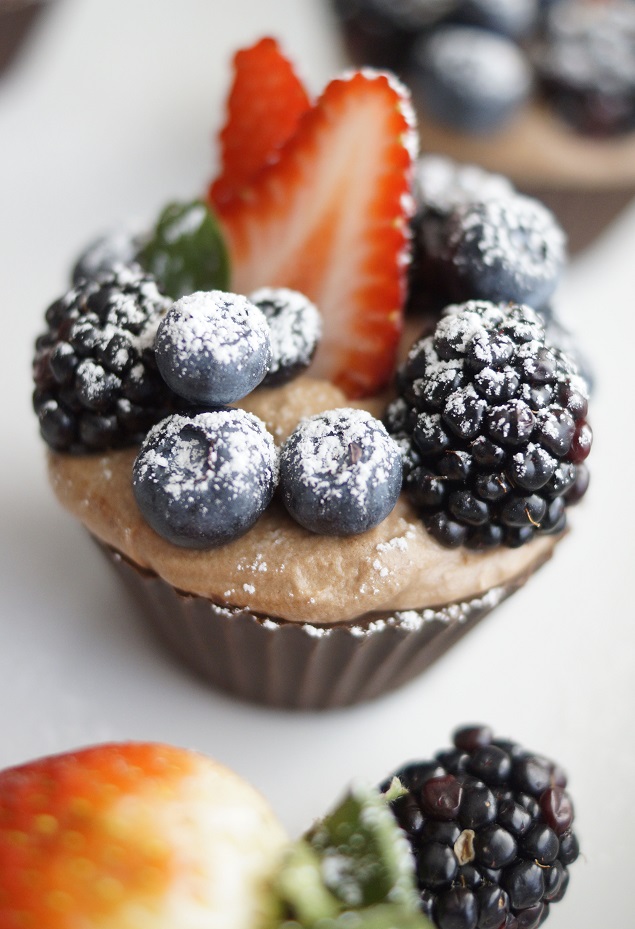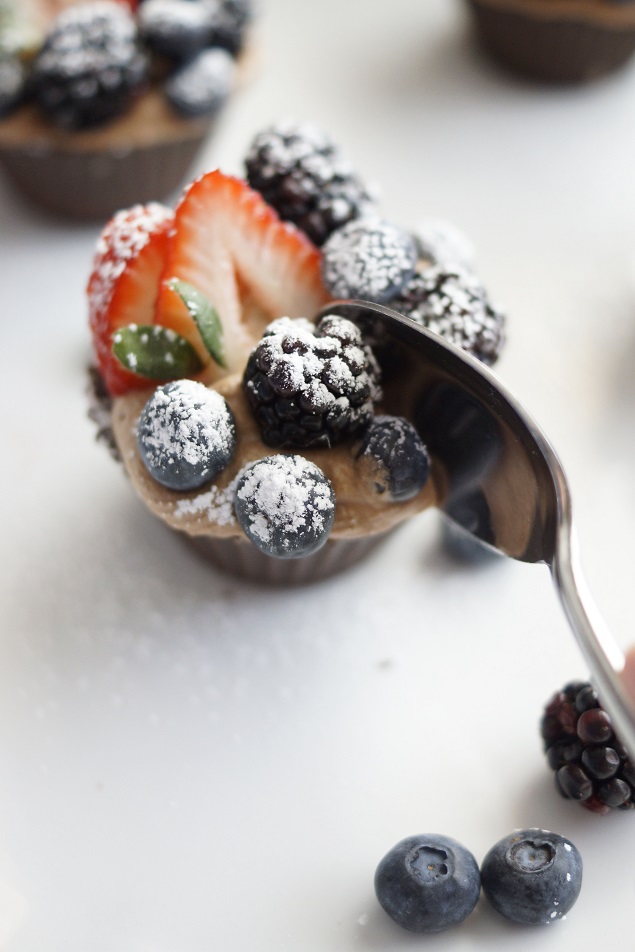 With Love Bowties_teatime Girl
---
Visit Alanna on 
Instagram
. Here's a little taste of what you'll find…
Chocolate Sugar Cookies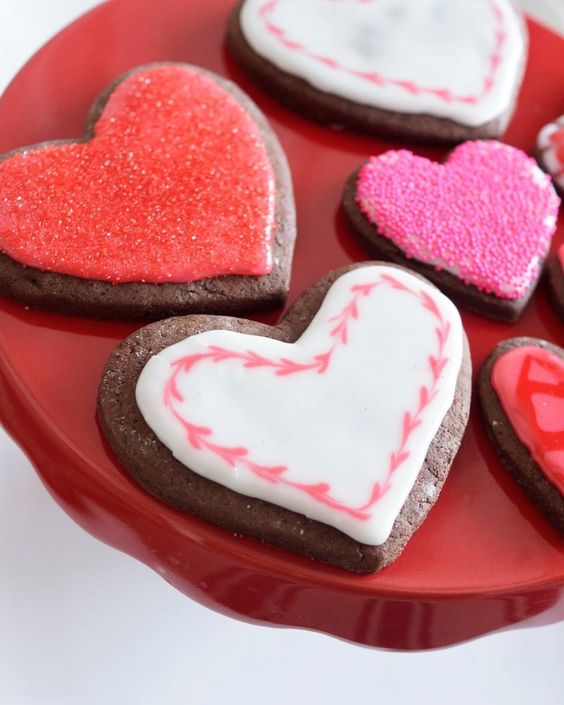 Lemon With Lime Zest Suckers