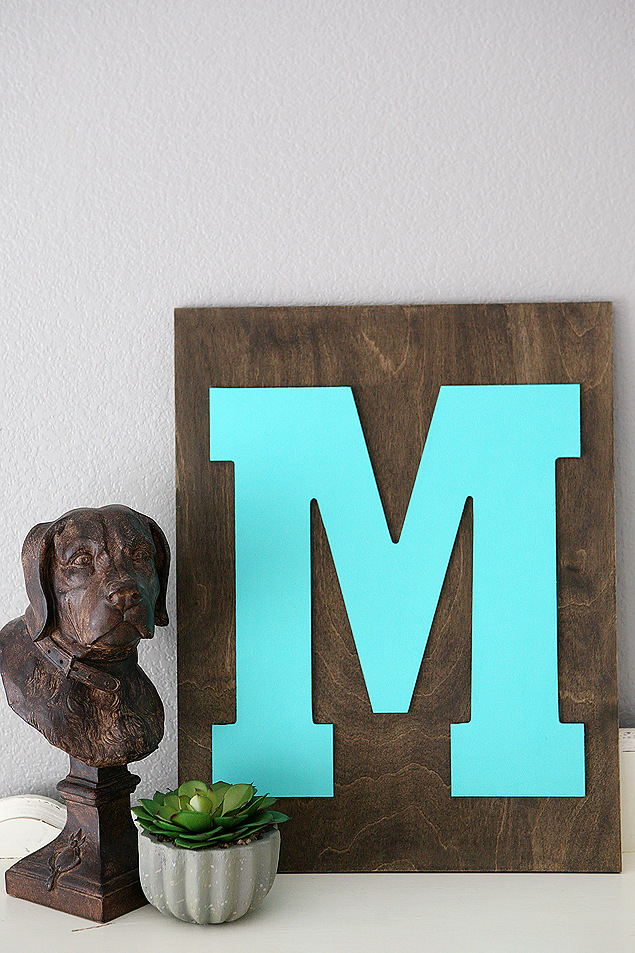 It's always fun to be able to make new DIY projects for your home. I think they mean just a little bit more when you use your own hands to create something pretty.  Today's projects also have a little meaning behind them. We have a fun family initial sign and a family number sign that represents how many people are in your family.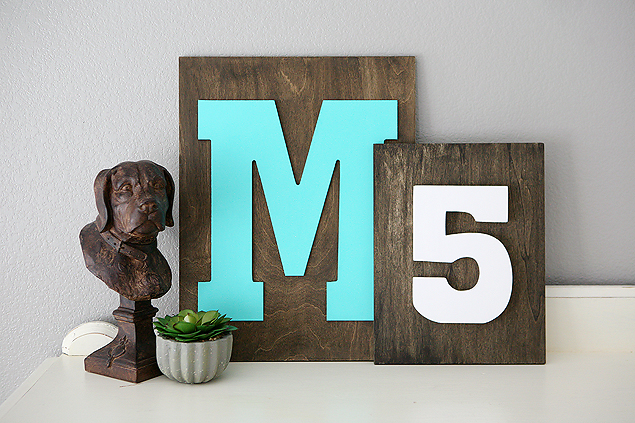 Supplies:
Wood Board 18″ x 14″ – We found ours at Hobby Lobby. It was 19.99 so be sure to use a coupon
Wood Letter – We also found our letter at Hobby Lobby.
Gel Stain – We used Craft Smart. Color: Walnut
Paint – We used Ceramcoat. Color: Turquoise
E6000 Glue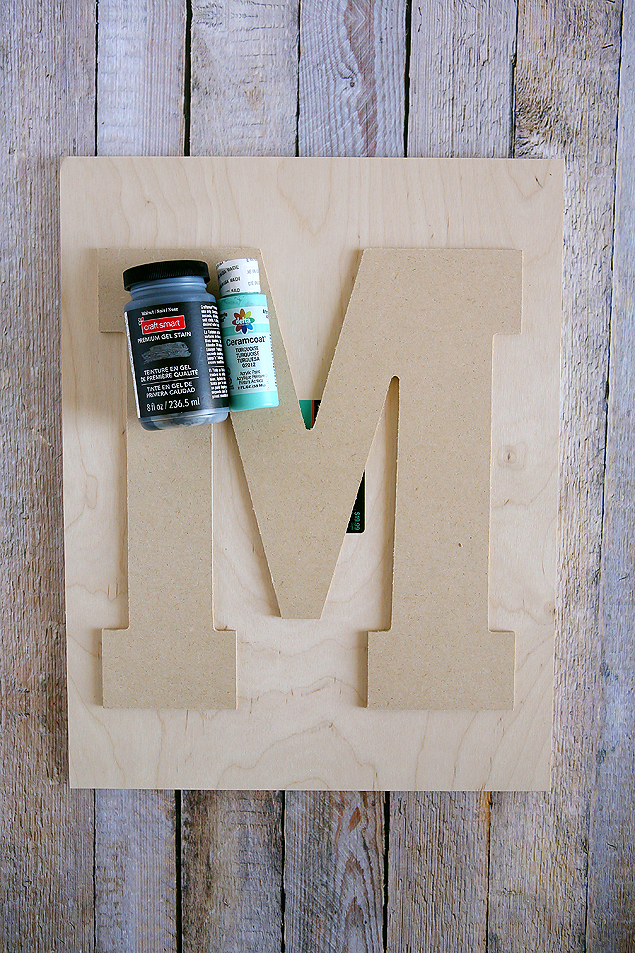 First thing you'll want to do is stain your board. For this gel stain you'll brush it on and then wipe it off with a clean cloth. Let dry. Then paint your letter whatever color you'd like and let that dry. Once everything was completely dried we used E6000 glue to adhere the letter to the board. Let that sit and dry for about 24 hours.
Then it's all ready to be displayed. 🙂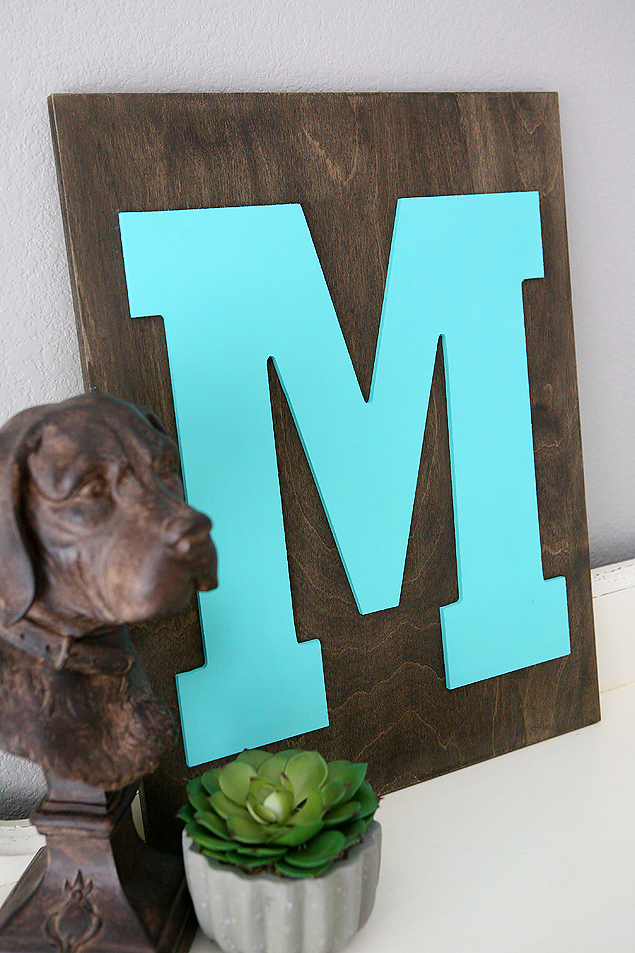 Some people like letters and some people like numbers. If you are a number person, pick a number that represents your family. Usually it's how many people are in your family, but it can represent whatever you'd like. How many kids you have, how many grandkids you have, or something totally different like a lucky number or sports number.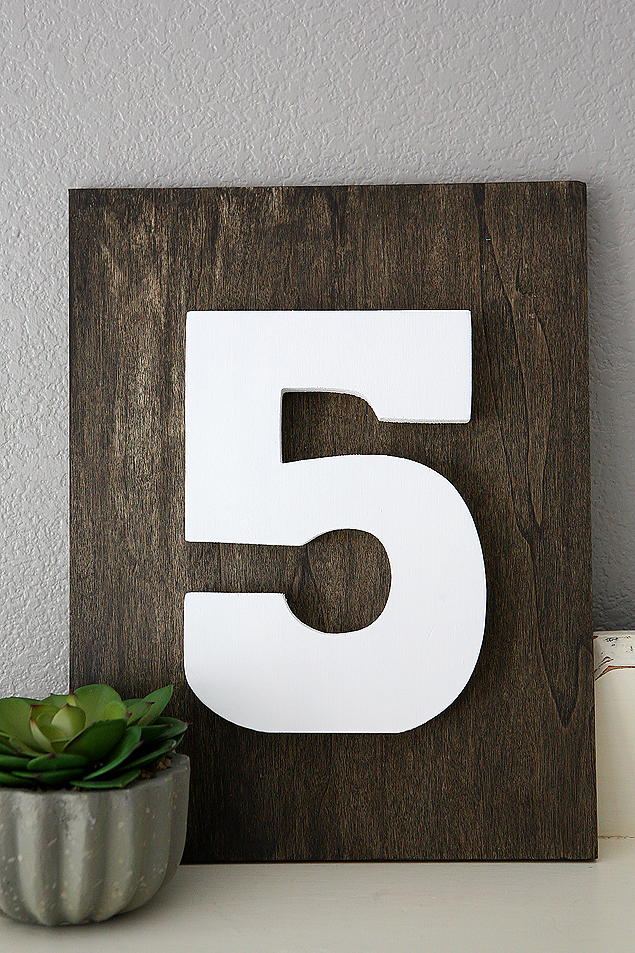 Our DIY Number Sign is a little smaller than the Letter Sign.
Supplies:
Wood Board 10″ x 12.875″ – also found at Hobby Lobby. This size was $11.99
Wood Number – Hobby Lobby
Gel Stain – We used Craft Smart. Color: Walnut
Paint – We used Americana. Color: Snow White
E6000 Glue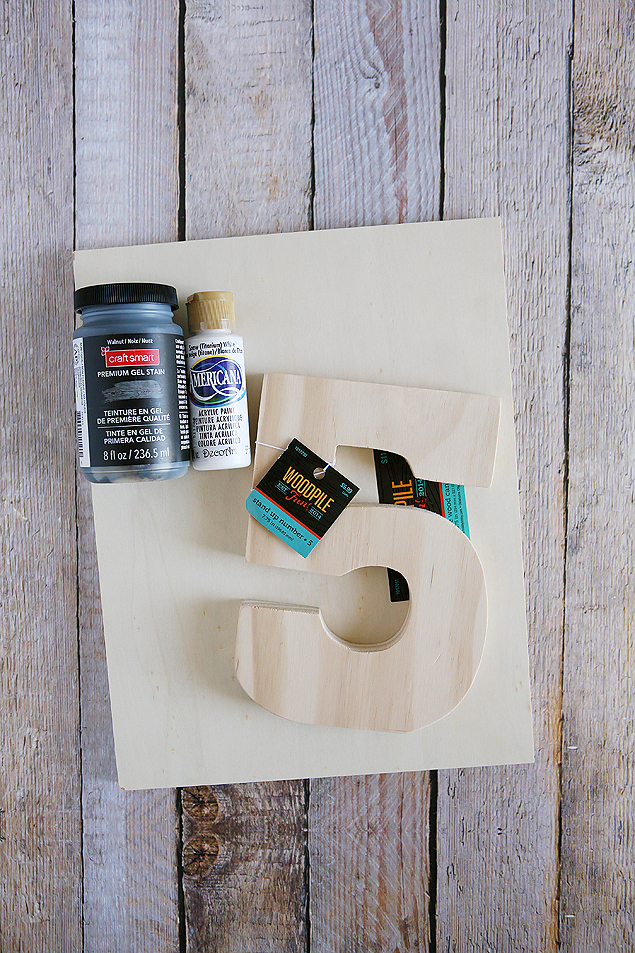 The instructions are obviously the same as the Letter Sign. So super easy… anyone can do it. You could even let you kids help or let the older kids make one for their bedrooms.
Enjoy making your house your home by filling it with things that are meaningful to your family. It doesn't have to take a lot of money or even much effort.
Here are a few more diy and craft projects you may enjoy making for your home…
Scrabble Tile Frames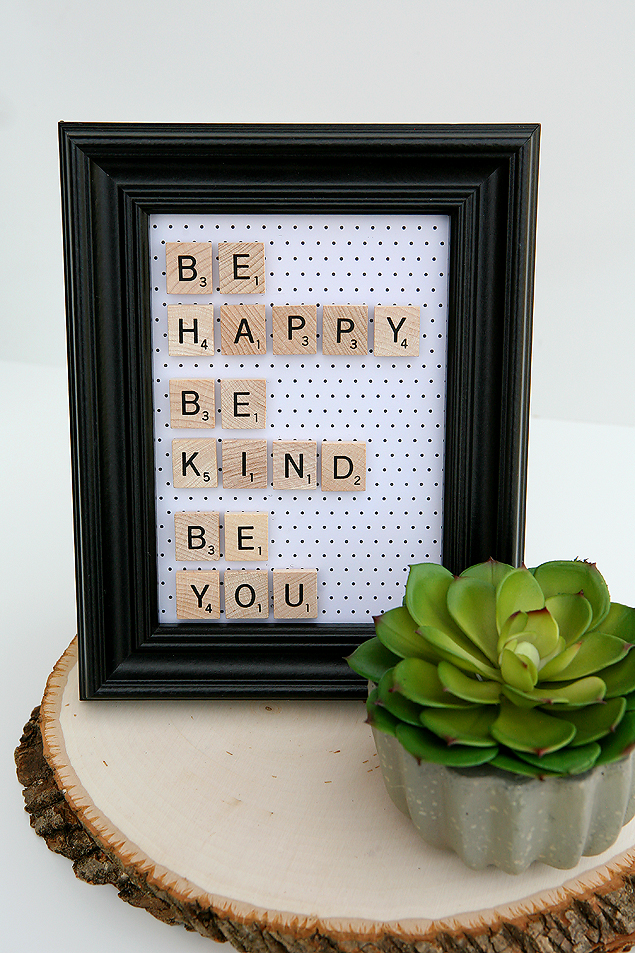 Pretty Bathroom Jars