What is it about these adorable little Tsum Tsums that makes me want to sell everything I own and surround myself with all my little Disney friends? haha. I mean come on… they are just so darn cute. The problem is, they are just little enough that they easily get lost in the big toys making them hard to find when the kids are ready to play with them. So we needed a solution and we are happy to say that we found one. 🙂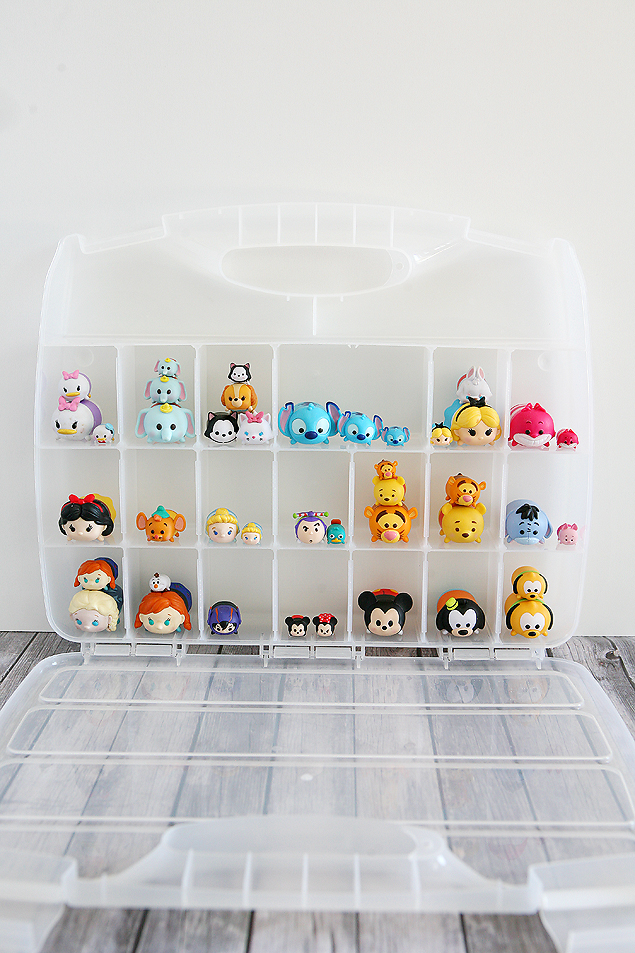 We are pretty much suckers for these plastic cases that are made to organize your beads in. We've made a teacher gift with one, a gift for Moms with one and we even made a fun little Halloween gift with one. They come in all different shapes and sizes and can organize all sorts of things besides beads.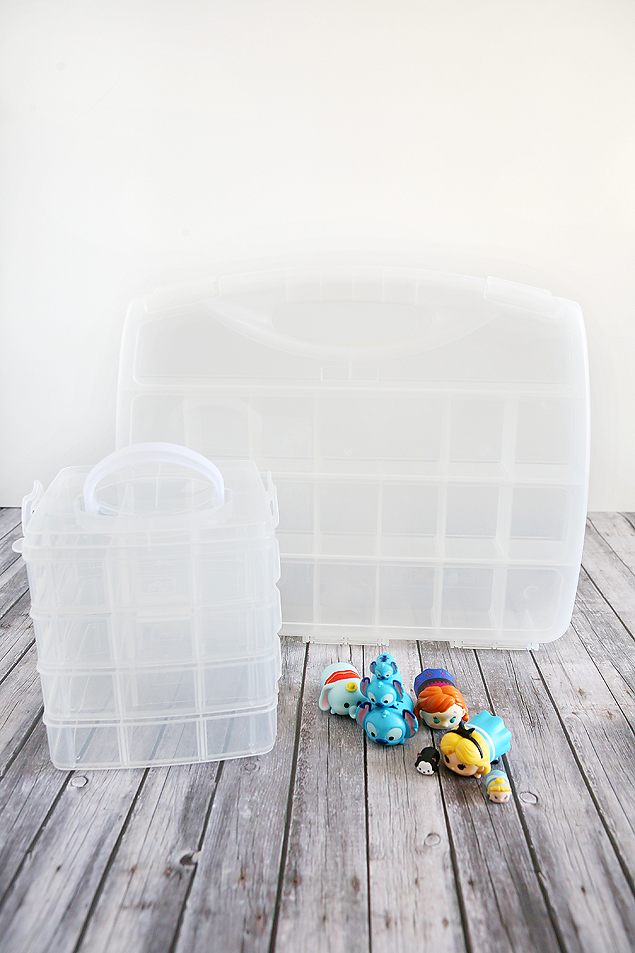 I grabbed these two different shaped organizers to see if i ended up liking one more than the other. (I found them both at Michaels in the bead aisle – be sure to use a coupon or buy them when they are on sale!)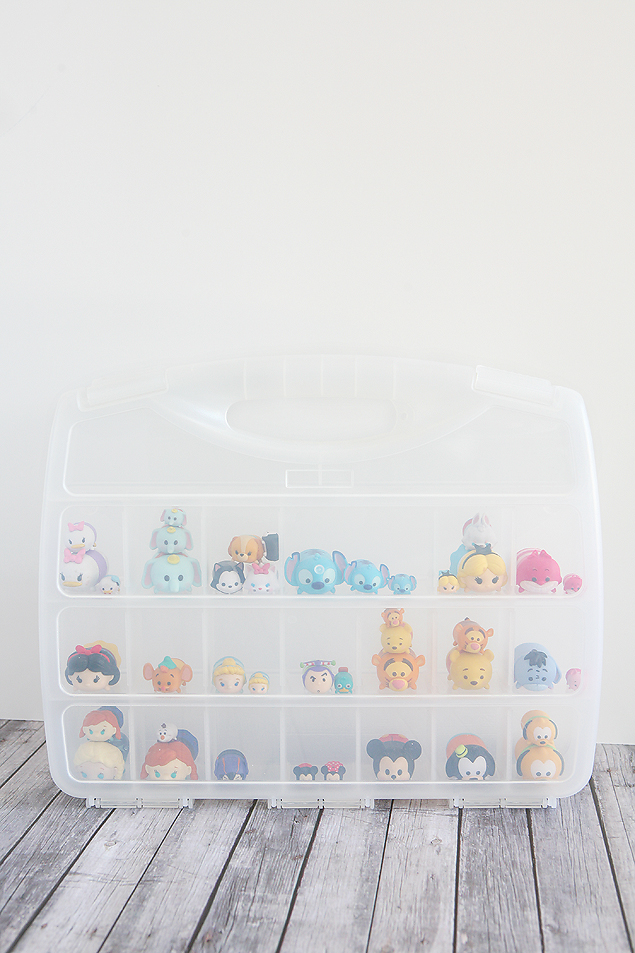 They both work great. The tsum tsums fit perfect in both sizes, but I think the stacking one may be a little difficult for smaller kids to open and close so maybe keep that in mind.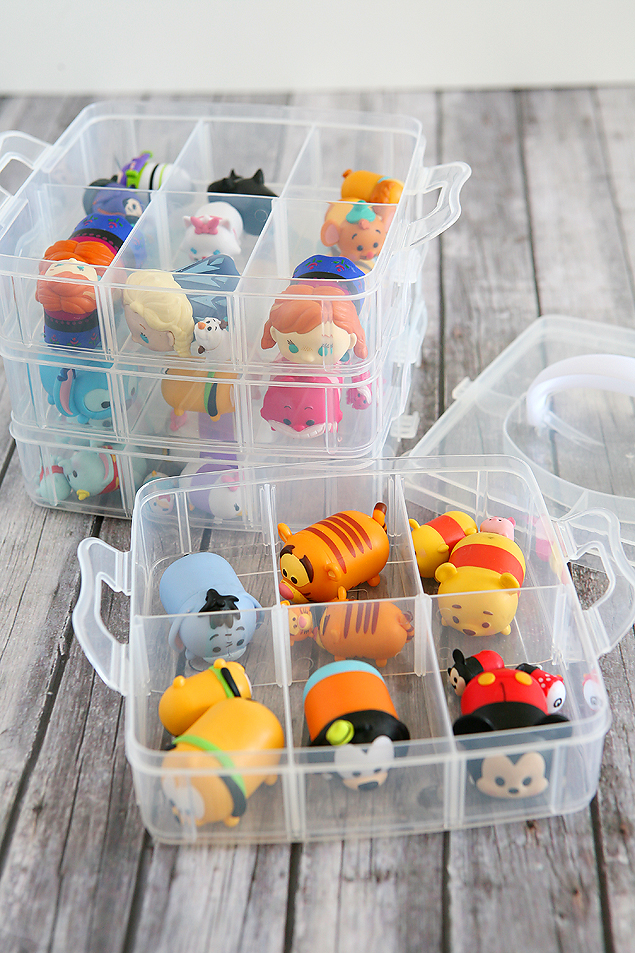 My 4 year old granddaughter thought her new case was great! She couldn't wait to take it home and fill it up with all her adorable tsum tsums. So I'm pretty sure this idea is a winner!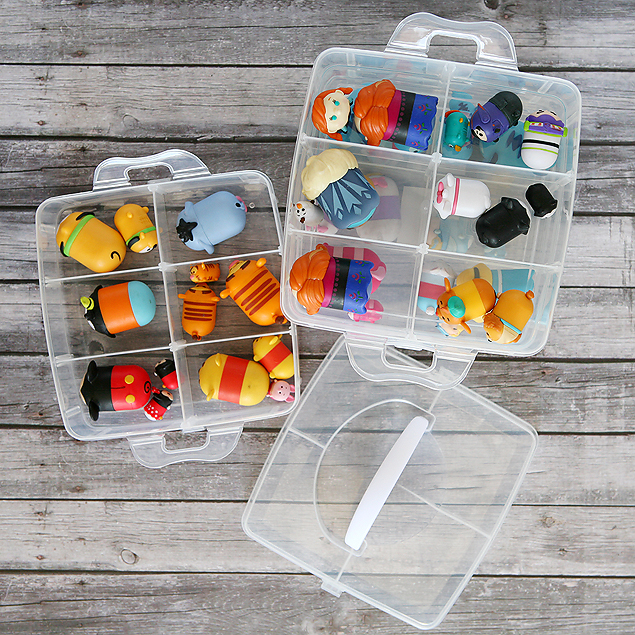 Do you know any tsum tsum lovers? Or maybe you are one yourself??? 🙂
Here are more great Disney posts that you can find at Eighteen25:
---
Here's a special deal through one of our favorite companies, Get Away Today. Save $10 off a 2-night or longer Disneyland vacation that includes a minimum of 2 tickets. Use code: Eighteen25