You all probably know how much we love to count down to events around here?!  We love a good countdown and we are in love with Jen Hadfield's new Home + Made line!   Three words… check. it. out!!  Jen's new line is full of so much eye candy so, you'll be seeing it pop up around here and in our homes!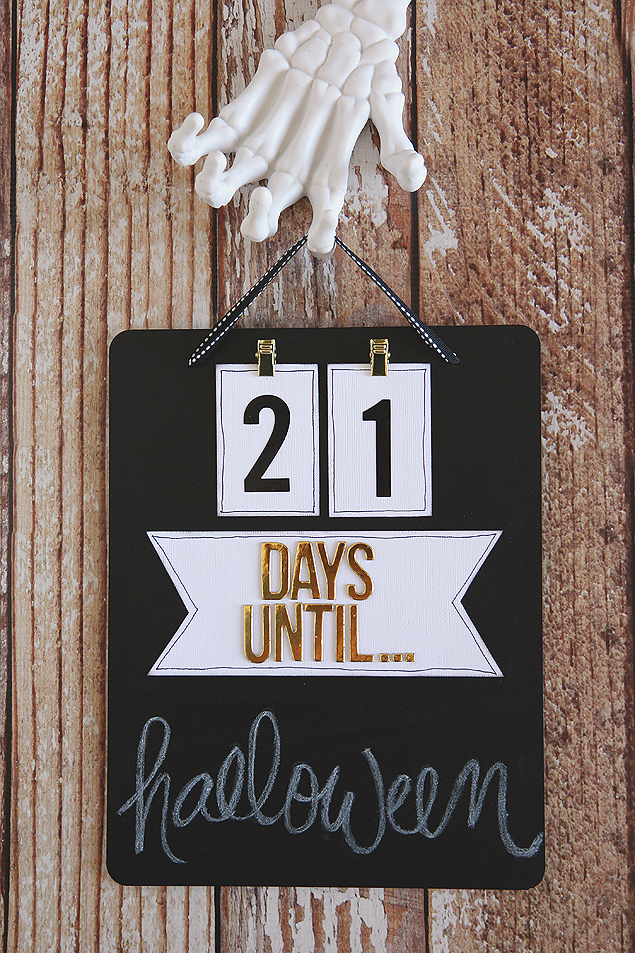 So, let's get started, shall we?!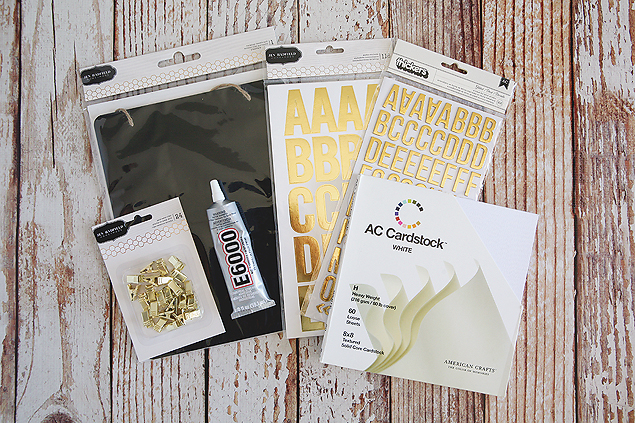 We used: [affiliate links included]
HOME + MADE alpha stickers (gold ones pictured, but we ended up like the black better)
White Cardstock
Thin black sharpie
Glue dots
Old black ink pad
Ribbon (optional)
First thing we did was cut out our cardstock pieces. You'll need a piece that's 7″ x 3″ and [12] 2″ x 3″ rectangles for the numbers. Once all those were cut out we took our sharpie and drew a thin black border and lightly rubbed the edges with our ink pad. Then it's time to add the sticker numbers. If we've done our math right you'll need [1] 0 and [1] each 3-9. Plus [2] number 1's and [2] 2's to be able to countdown from 31 days. Confused yet? 🙂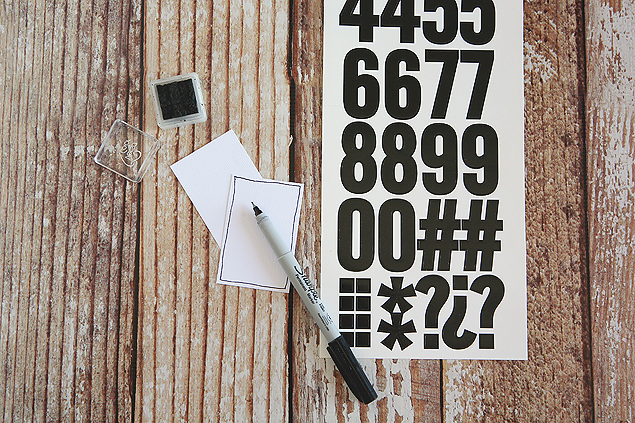 Now take your 7 x 3 piece of cardstock and notch out the ends. Then take your pretty gold thicker stickers and add the 'days until…'. Now it's time to put it all together. Lay everything out on your chalkboard, making sure everything is centered. Then use the E6000 and glue the two metal clips to the top. Then we just used some glue dots to add the middle piece. We decided to switch out the jute that comes on the chalkboard for some black and white ribbon since we kinda had a black, white and gold theme going on. And you're done!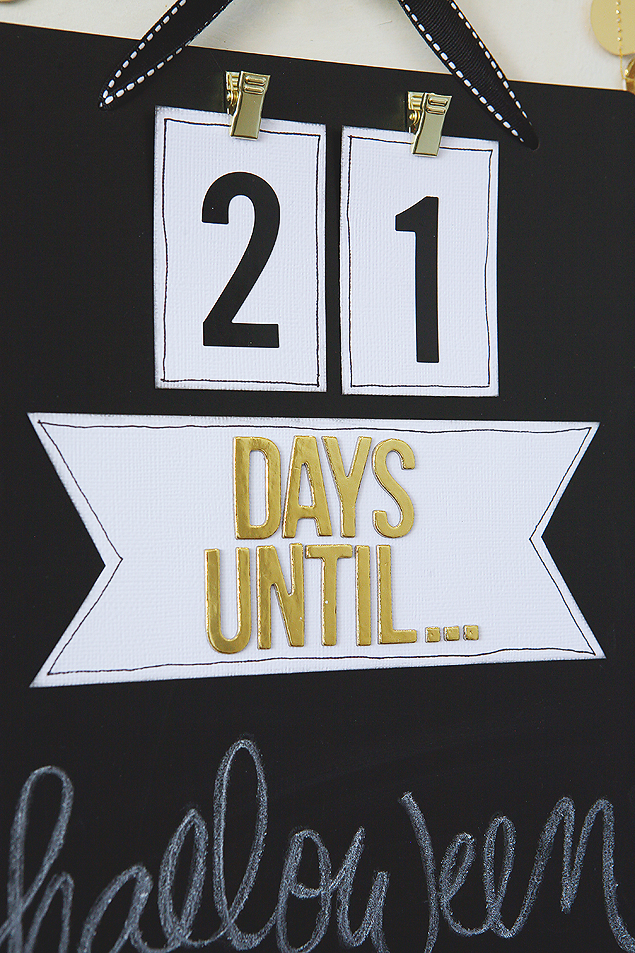 Now every time something fun is coming up just write it in chalk in the bottom section. You can change it up as much as you'd like. Sometimes it's fun to countdown to silly little things when no big things are coming. Breakfast for dinner day. Donut day. Walk to School day. Just have fun with it.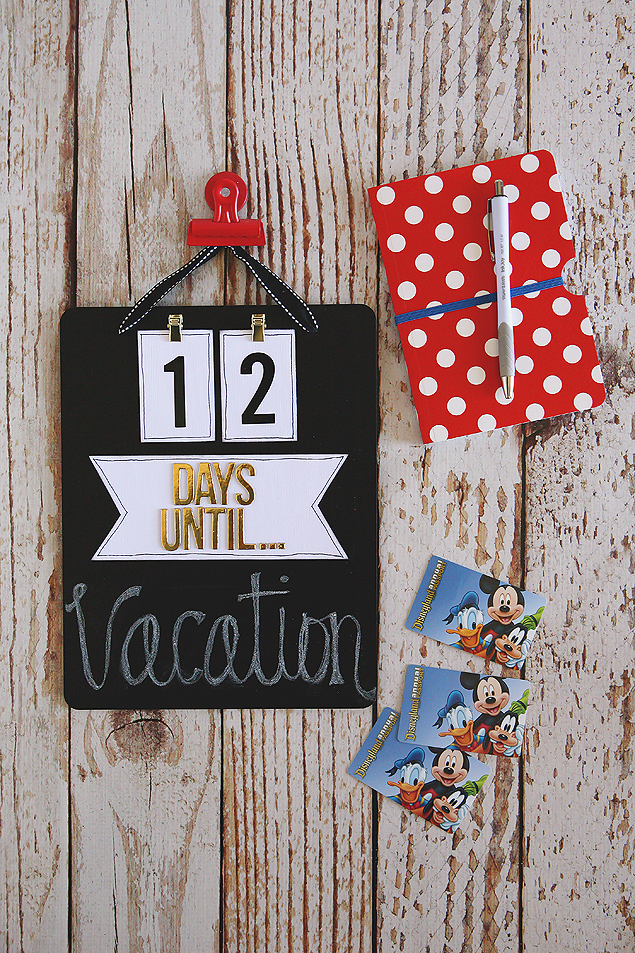 Are you counting down to anything fun?