It's been awhile since we've done a kids craft around here. This one is perfect for them to make for their classmates and friends at school for Halloween… especially if they (or you) have a no candy policy.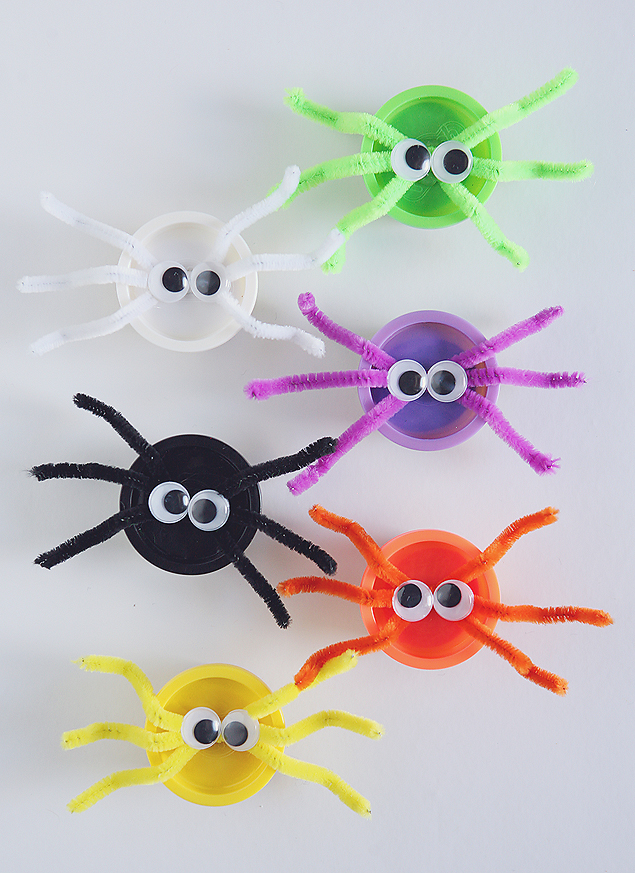 SUPPLIES: [Affiliate links included]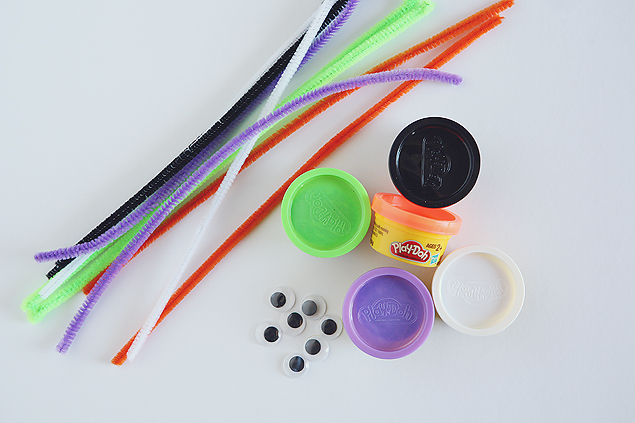 Cut your pipe cleaners in half. Each spider takes 3 pipe cleaner halves. Cross them all in the middle and twist together. Then bend the ends into the shape of spider legs. Next put a dab of hot glue on the center of the lid and push your pipe cleaner legs into it. Add two googly eyes with the hot glue as well. They go together really quickly so making them for a class would be pretty easy and fairly inexpensive!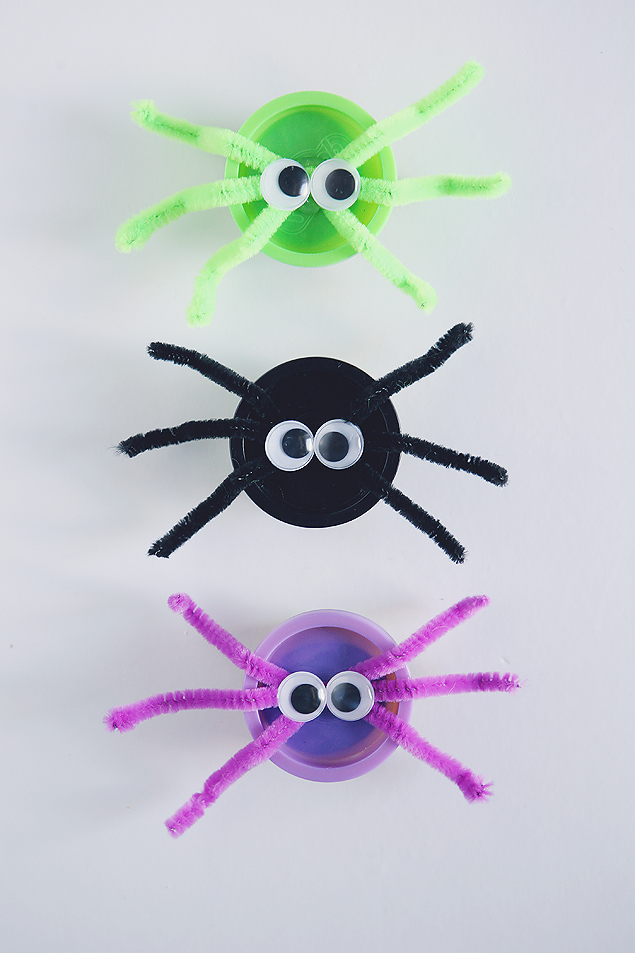 They are just too cute don't you think?