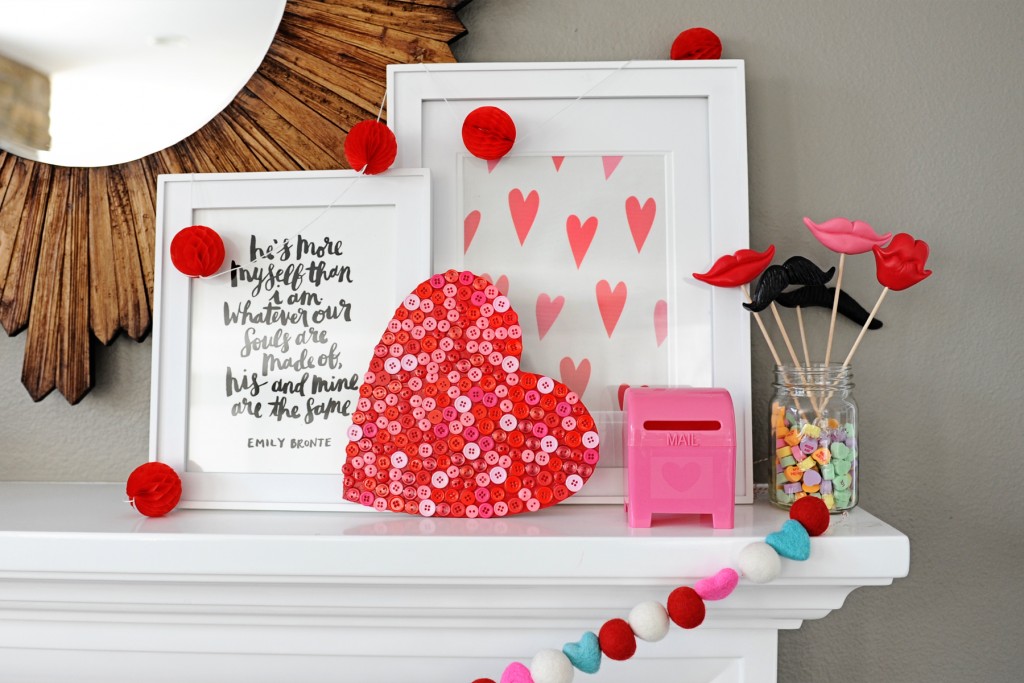 Hello Eighteen25 readers!! I'm Tammy from Pink Peppermint Design and I am so excited to be here sharing this Valentine's Day craft with you. I am thrilled to be joining the creative team here this year and look forward to bringing you all kinds of fun crafts, printables and fun ideas! This craft is my three favorite things: fun, easy and cute. You can make it in a matter of minutes with just a few supplies, many of which you probably already have on hand, and then it can be decorating your mantel tomorrow, just in time for Valentine's Day. The kids can all pitch in on one, or make their own. You really can't mess this up.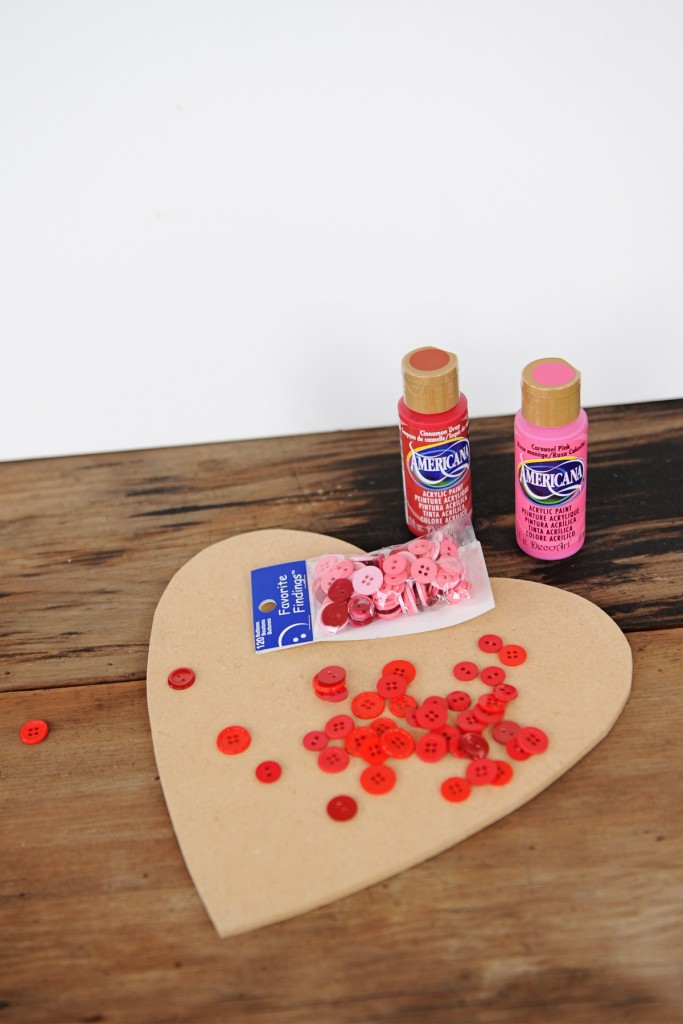 Here's what you'll need:
A wood heart (any size you like, I found mine at Michaels)
Acrylic Paint in Red or Pink (just paint the heart whichever color you want the background of the heart to be)
Thick White Tacky Glue
Valentine color assortment of buttons
Step 1: Paint your heart and let it dry
Step 2: Cover half of your heart with white glue (only work on one half at a time so the glue doesn't start to dry)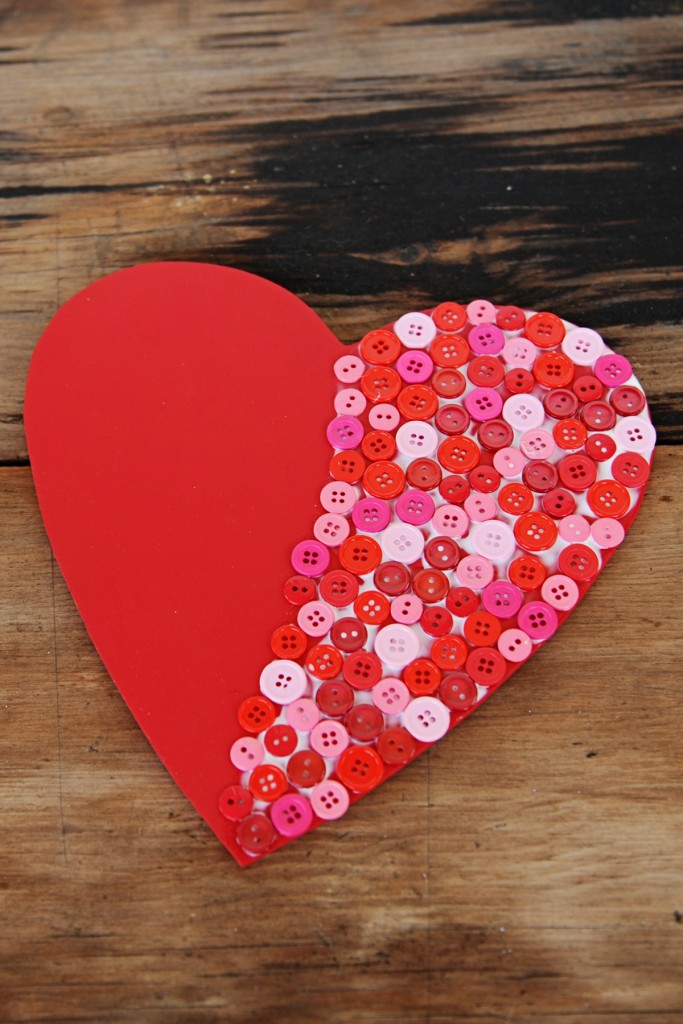 Step 3: Cover the glue with buttons. You don't need to worry about any particular pattern, just fit them in as you like getting them as close together as possible. We started by outlining the outer edge of each half and then worked our way in to make sure the edge looked clean and neat when it was all finished.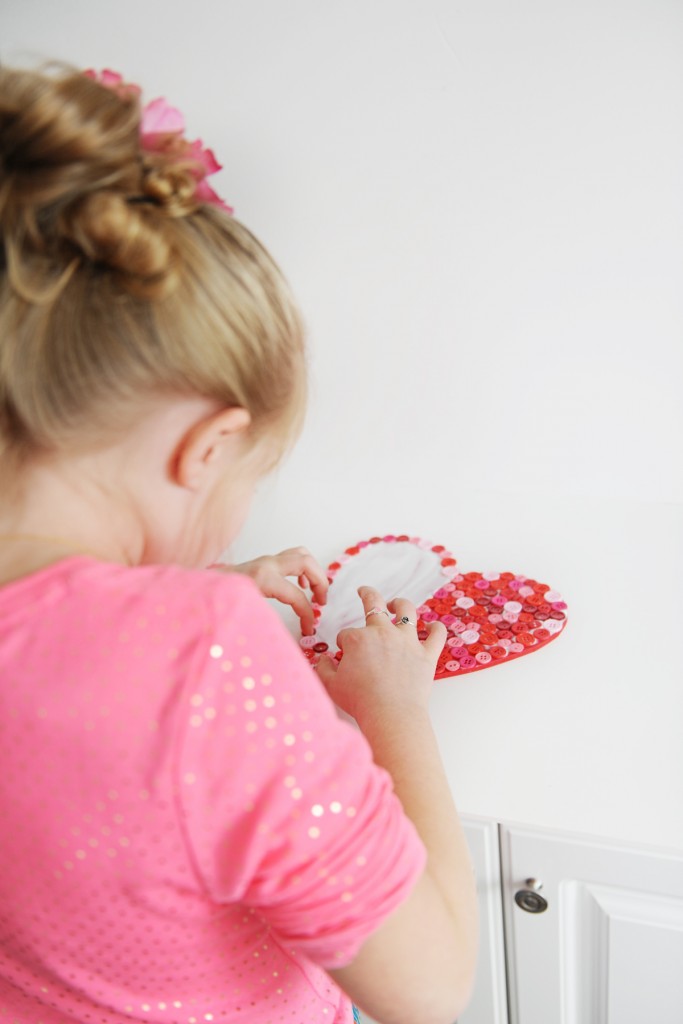 Step 4: Cover the other half of the heart with glue and buttons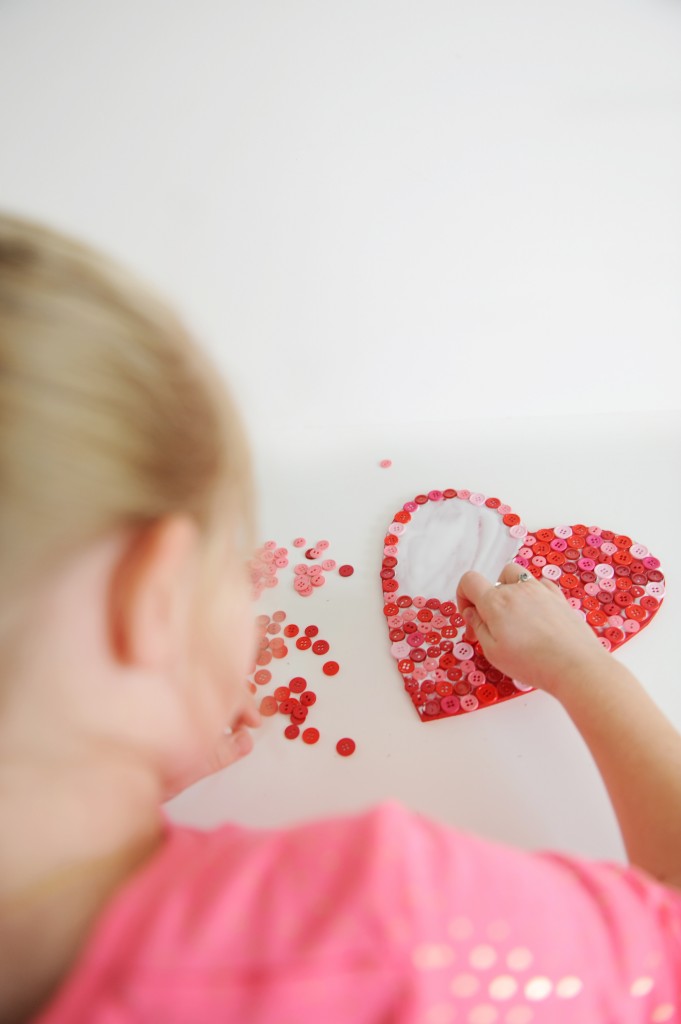 Step 5: Let dry for 24 hours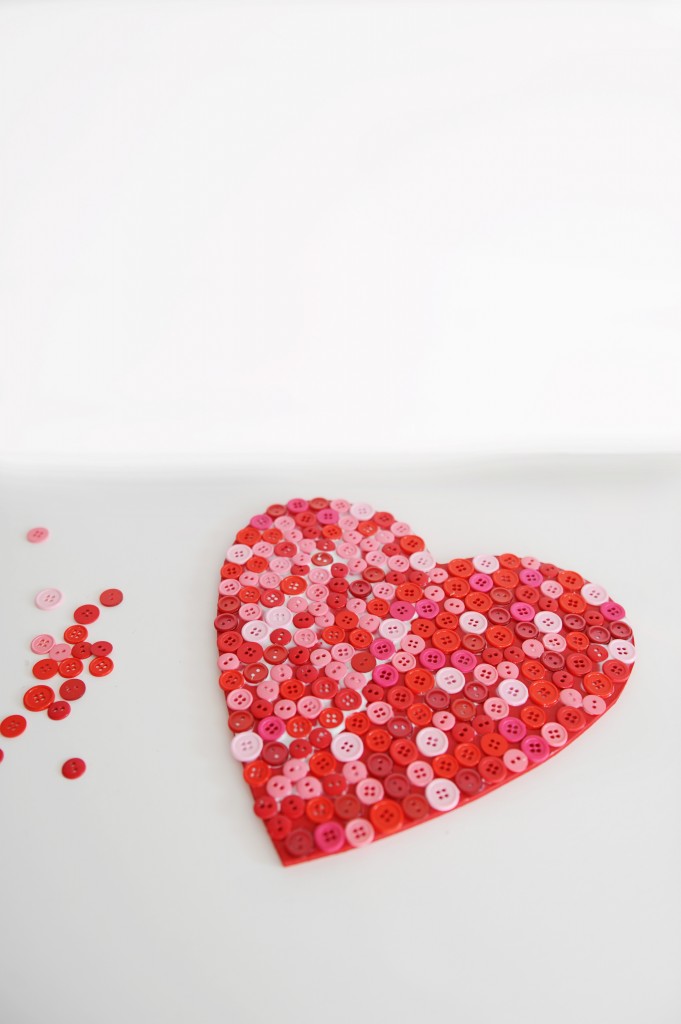 You can see how fast the glue starts to dry. I could barely take a picture before it was already almost clear.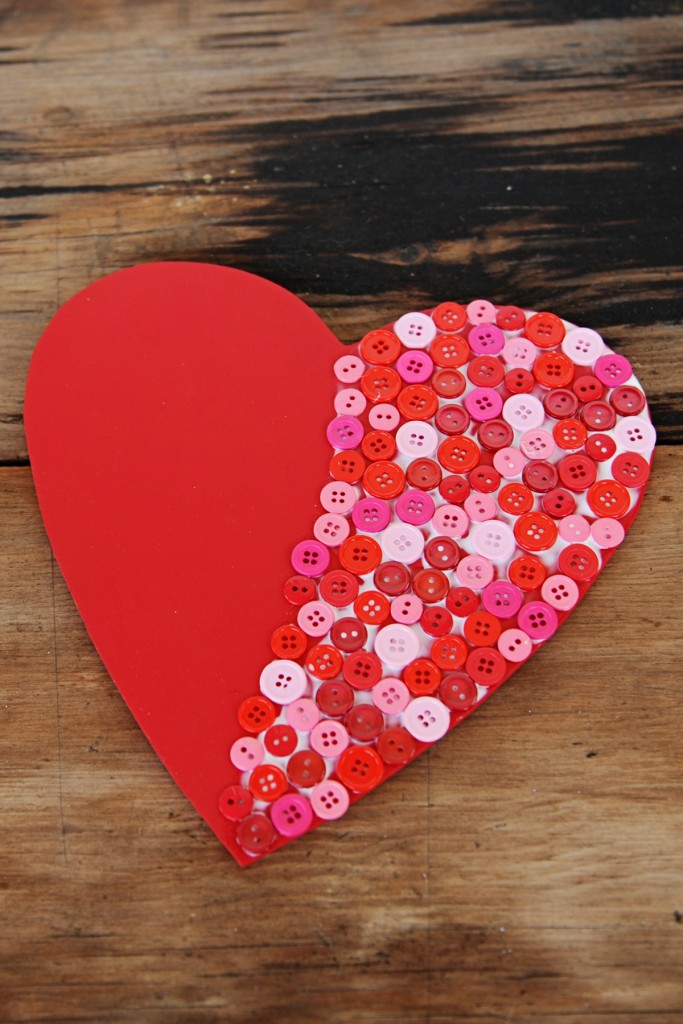 Once it has dried over night, use it to decorate your favorite Valentine's day spot. It's cute enough to leave up all year too!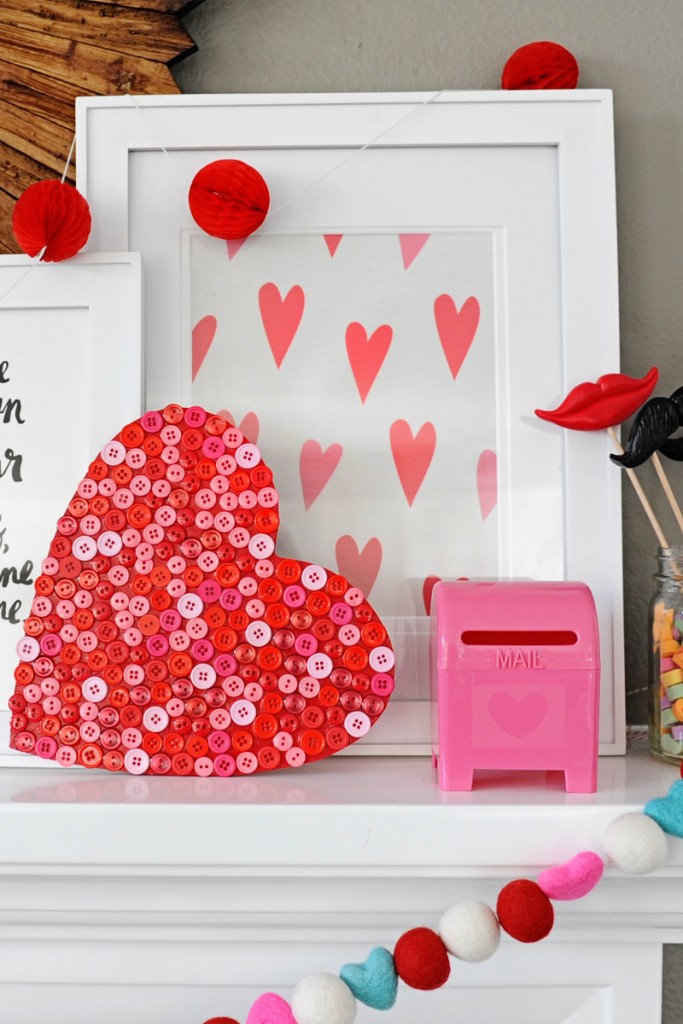 I used ours to decorate our Valentine mantel. You can find a tutorial for that cute felt garland here.
I would love to have you join me over on my blog , Facebook, Instagram and Pinterest where I love to share all kinds of fun things! 🙂
Here are two of my favorite free printable Valentines posts if you are looking for more fun Valentine inspiration…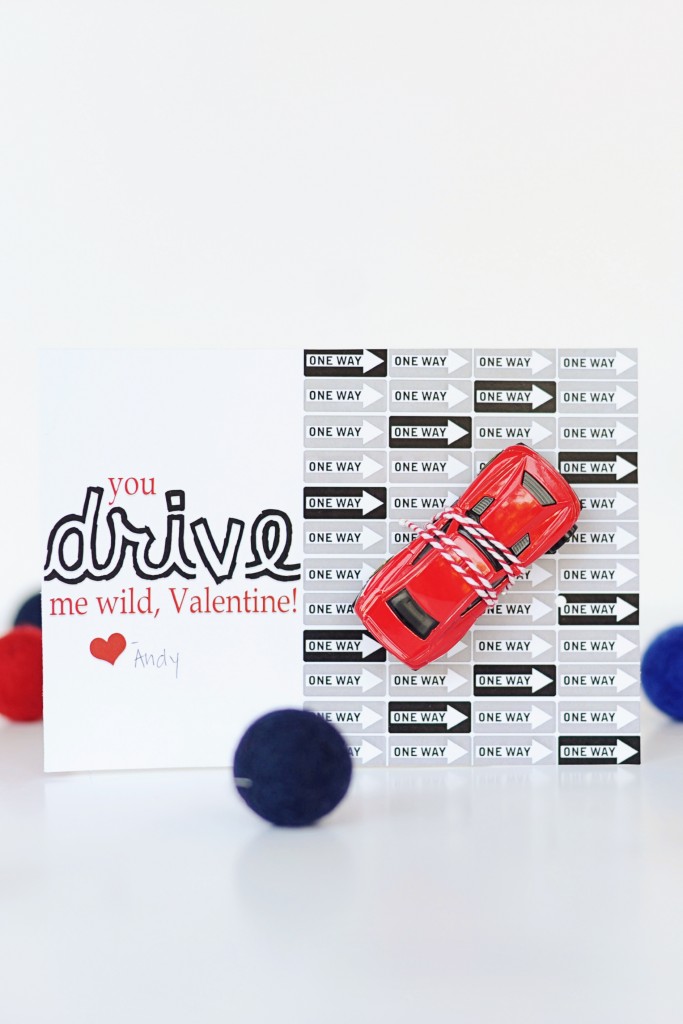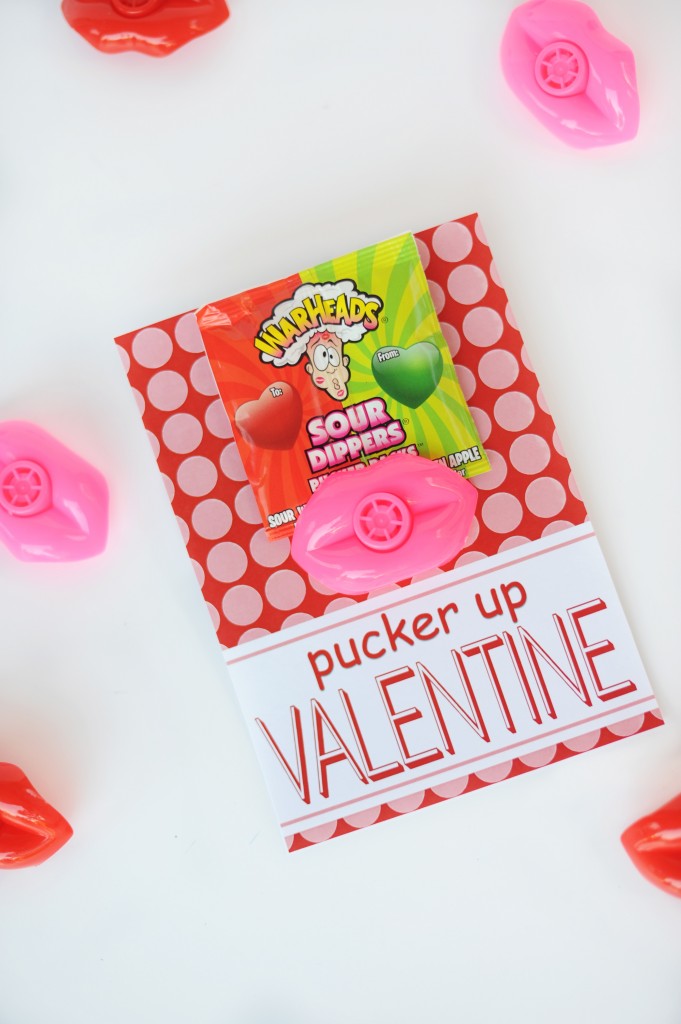 Happy Crafting!
Tammy