Silhouettes and vinyl…
OH MY!!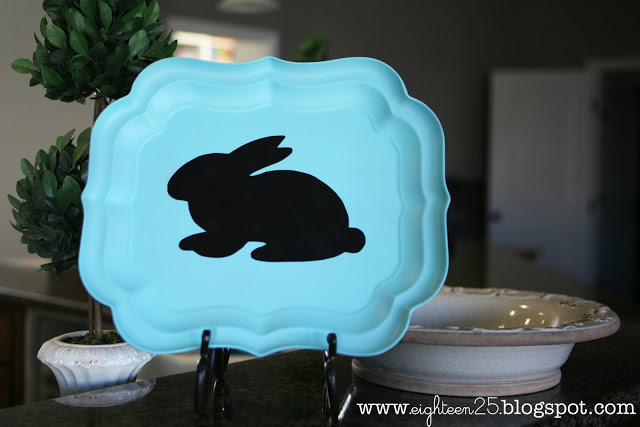 We found this plastic tray in the dollar spot at target and fell in love with it's personality.
There were so many different options, looks, colors
but with Easter fast approaching we went in that direction.
It was $2.50 and purple,
so first, we spray painted it with a primer
and then Robin's egg blue spray paint.
We googled and found a bunny silhouette and printed it on vinyl.
After the tray was completely dry,
we adhered the bunny.
Since this tray turned out so fun,
we picked up a few more to change out for other holidays.
Other options could be using
scrapbook paper and modge podge,
or even fabric.
The possibilities are endless.