before valentine's day, all three of us girls made the
heart felt wreaths
from the idea room blog. we all made them a little bit differently and i love how they turned out. i used a similar idea to make my spring wreath. and even though it didn't take me nearly as many felt circles as the heart wreath, my fingers were still sore from cutting them out.
here is my spring wreath…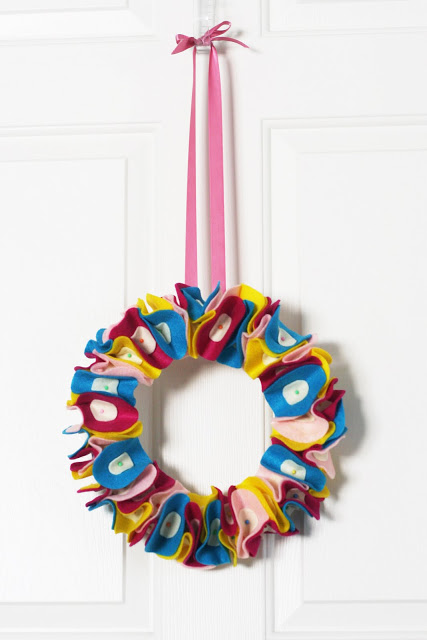 materials:
felt (i bought 5 different colors, 1/4 yard each – but didn't even use half of that)
10″ styrofoam wreath
1 1/2″ ball head straight pins (i got the multi-colored ones)
3″ circle template (i traced a cup onto a piece of cardboard)
1 1/4″ circle template (i used a circle punch to punch out my template)
ribbon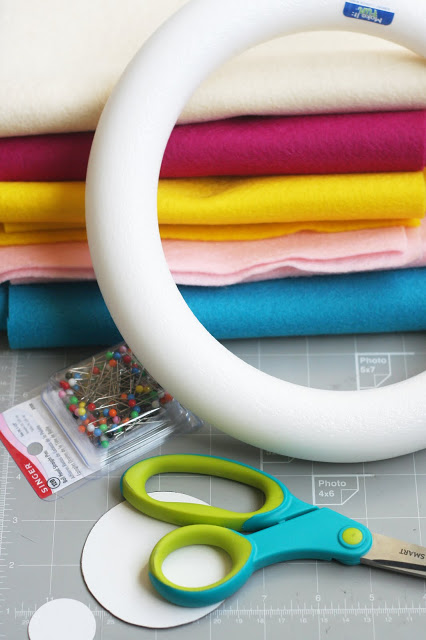 1. cut about 16 large circles out of each bright color felt and about 64 small circles out of the cream felt.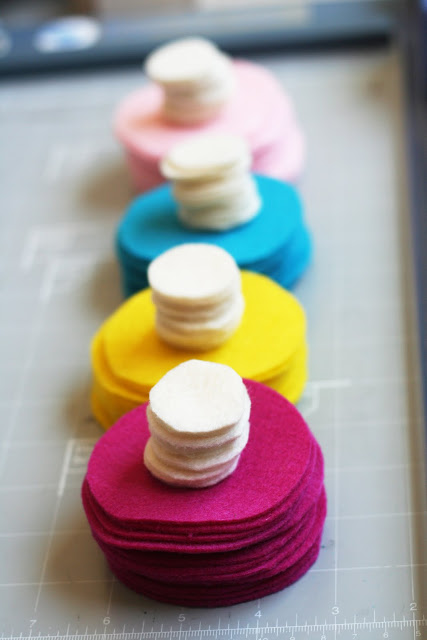 3. layer a small circle on top of a large circle and pin in to the wreath. i only did two rows, alternating the colors on each row.
4. attach the ribbon to the back with pins and hang.
thanks for looking.