Silhouettes are pretty popular right now
so why not include some cute bunnies too?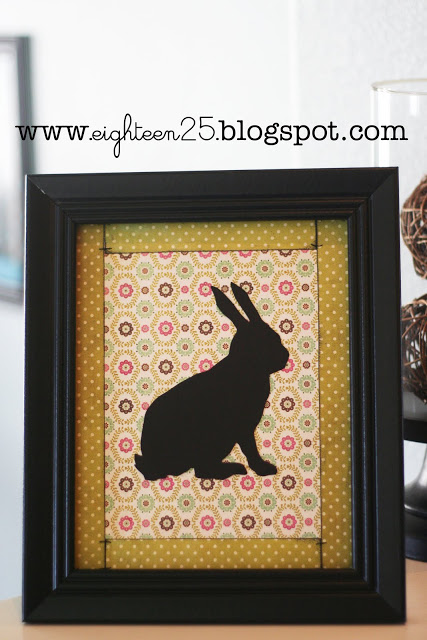 For my rabbit…
I googled "rabbit silhouette" and found
this
one.
I pulled it up on my computer screen and traced it onto a piece of notebook paper.
Cut that out and traced it again onto my black cardstock.
(and then cut it out again)
Using patterned papers,
cut your background piece to the size of your frame..
(I cut an 8″ x 10″ piece)
Then I cut 4 strips to go around the edges.
Two of them are 1″ x 8″
and two are 1″ x 10″.
Ink your edges, if you want
and attach them to your background piece.
After sticking the bunny down,
I added a couple stitches in each of the corners.
They're not really that noticeable though.
Check back tomorrow for another fun bunny silhouette idea.