howdy partners!
we wanted to share a couple party themes we've had a lot of fun with… with you this week!
if you have a pony lovin' cowgirl in your neck of the woods….
well then, this first party is for you!
i have a pony lovin' girl indeed and she just turned 6!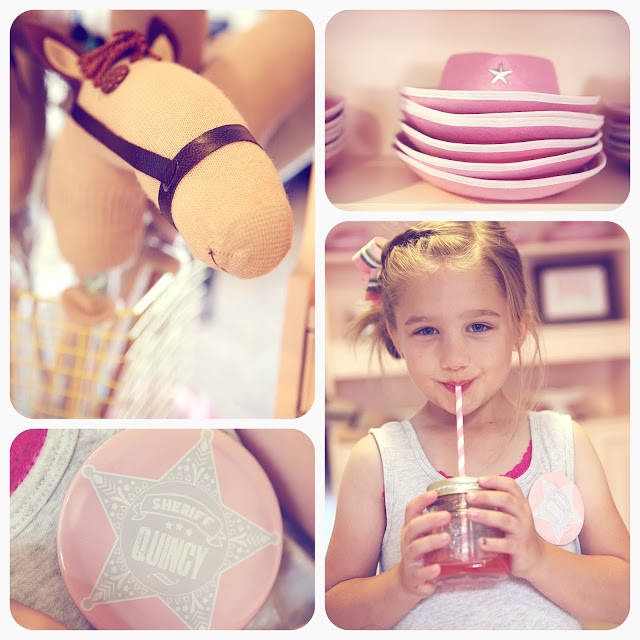 as the cowgirls started to arrive,
they each had a menu to fill out at their place setting for lunch.
we had ham and cheese sandwiches on the grill
and pb&j or pb&honey.
i had a cute little niece (mackenzie) that delivered
the box lunches to the girls.
(i got the lunch boxes
here
.)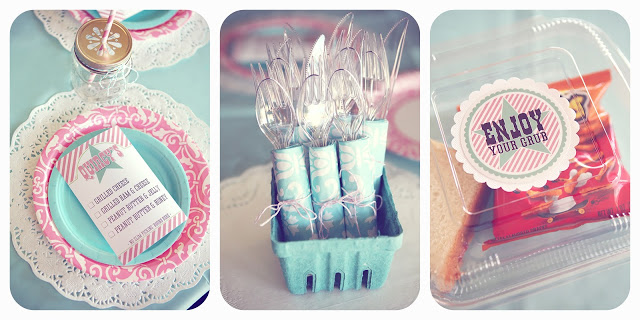 [p.s. get 10% off your order at
gygi
by using
eighteen25
at checkout!!]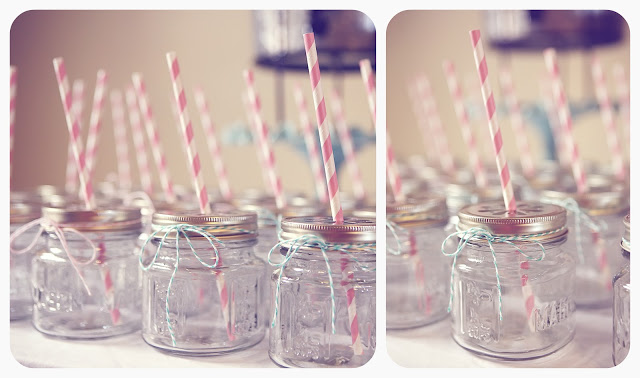 i have to admit, i had a lot of fun gathering ideas and putting my sister's to work.
one of my favorites were the stick ponies.
i stuffed them ahead of time and did all of the pre-cutting and button making.
all the girls had to do was pick their pieces and put them together.
i wanted the girls to have their own badge
she whipped up the cutest cowgirl badges and had them to me the next day!!
they matched my invitations perfectly…she did a great job!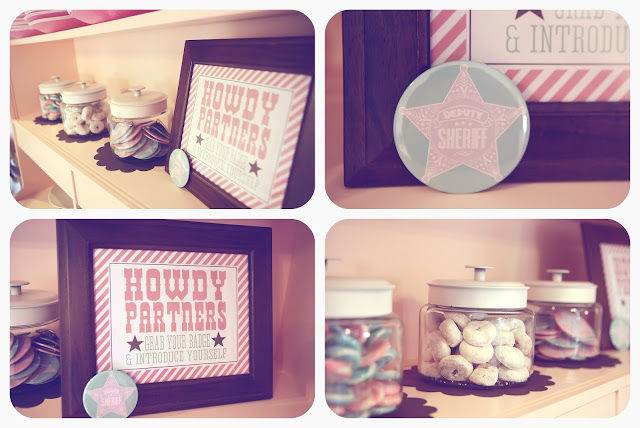 after lunch it was time for dessert!
we had mini ice cream sundaes
and the cutest pony party birthday cake stick i have ever seen!
we are talkin'….
rice krispie treat, mini strawberry cupcake, mini powdered donut,
mini chocolate cupcake and another rice krispie treat.
so fun (and yummy too)!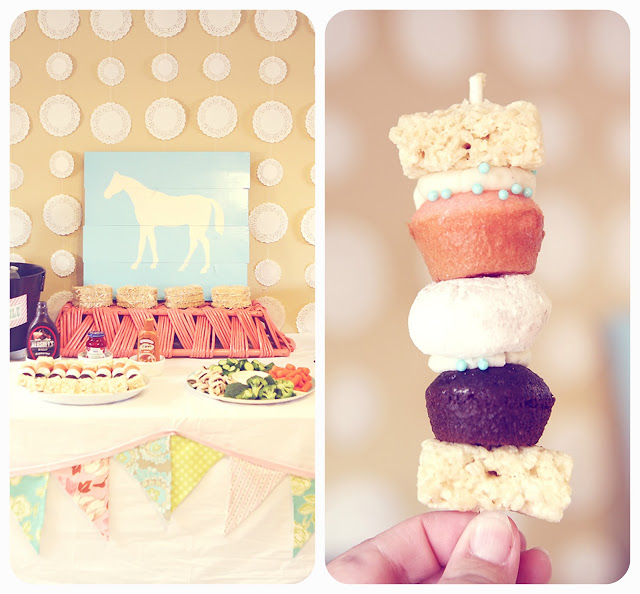 and because the party just wouldn't be complete
without getting some photo booth photos of these beauties…
(here are just a few that i was able to grab).
a rootin' tootin' time was had by all!! 🙂
be sure to stop by tomorrow to see another fun party theme!
. . .
this post is sponsored by: