Hi Eighteen 25 readers! It's Megan from Short Stop Designs and I'm here to share with you some printables to help your little ones get excited to go Back To School. This is perfect for any teacher to give out to their students, or for mom's to sneak a little surprise in your child's back pack to remind them that it's going to be another great year!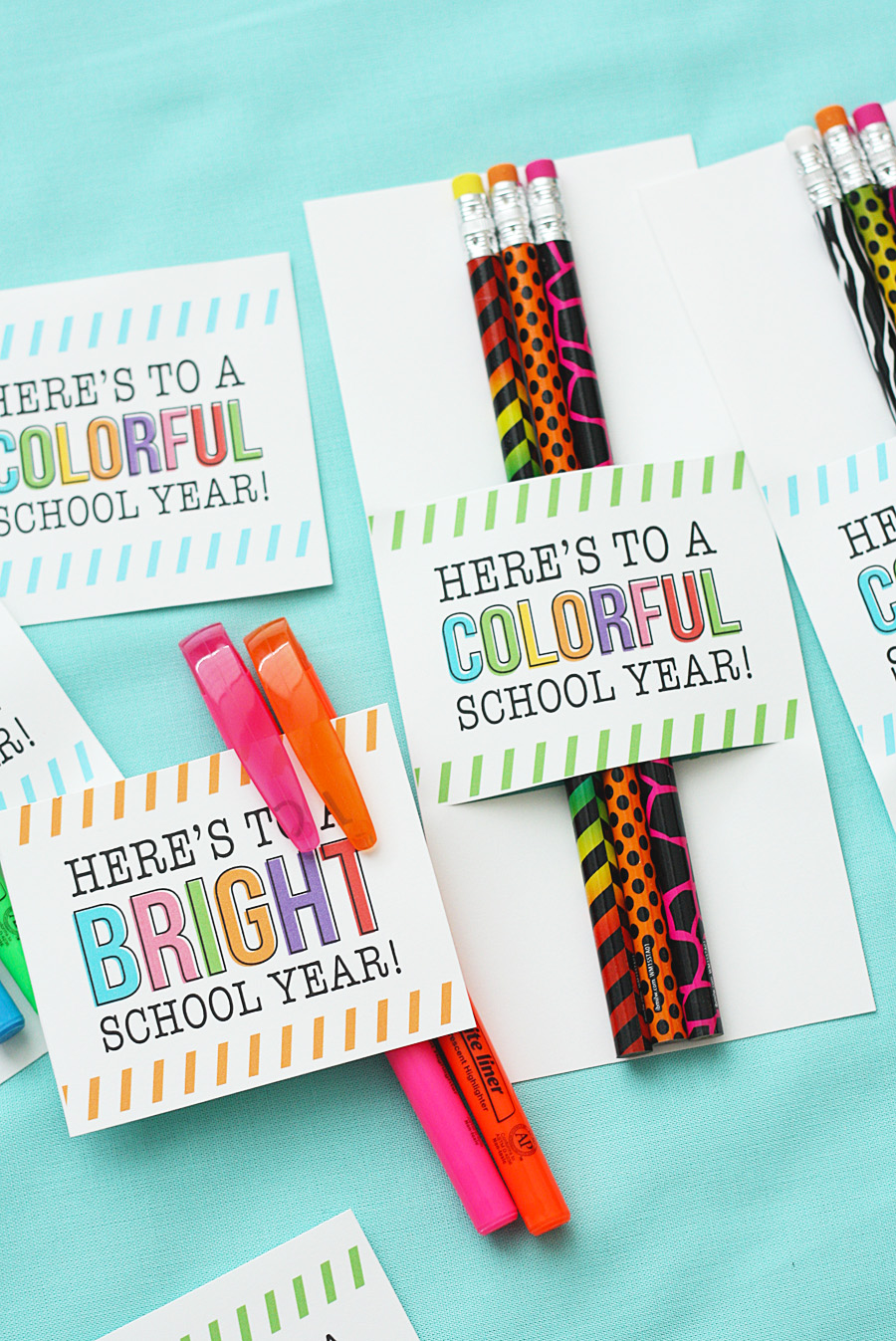 They're unbelievably easy to put together and you can find all of this stuff at the Dollar Store! Another thing that's great about this printable is that you can use a whole bunch of different materials. You can use fun pencils like the ones in the pictures, colored pencils, crayons, gel pens, colored pens, sharpies, etc. There are many possibilities with this project.
I've made two different types of printables for you to choose from, so that you can either attach some pencils through a piece of paper, or whole punch the smaller tag and wrap it around a set of crayons, colored pencils, pack of pens, etc.
Here's what you'll need:

Instructions:
If you're going to put your pencils/pens through the piece of paper, you'll need to have your printables cut out. Using some sort of knife (I probably shouldn't be using my rotary cutter but it was the only thing I had to make the slit in the piece of paper without having to bend it) cut a little insert above and below the colored lines as pictured below. Make sure you do not cut all the way to the edge.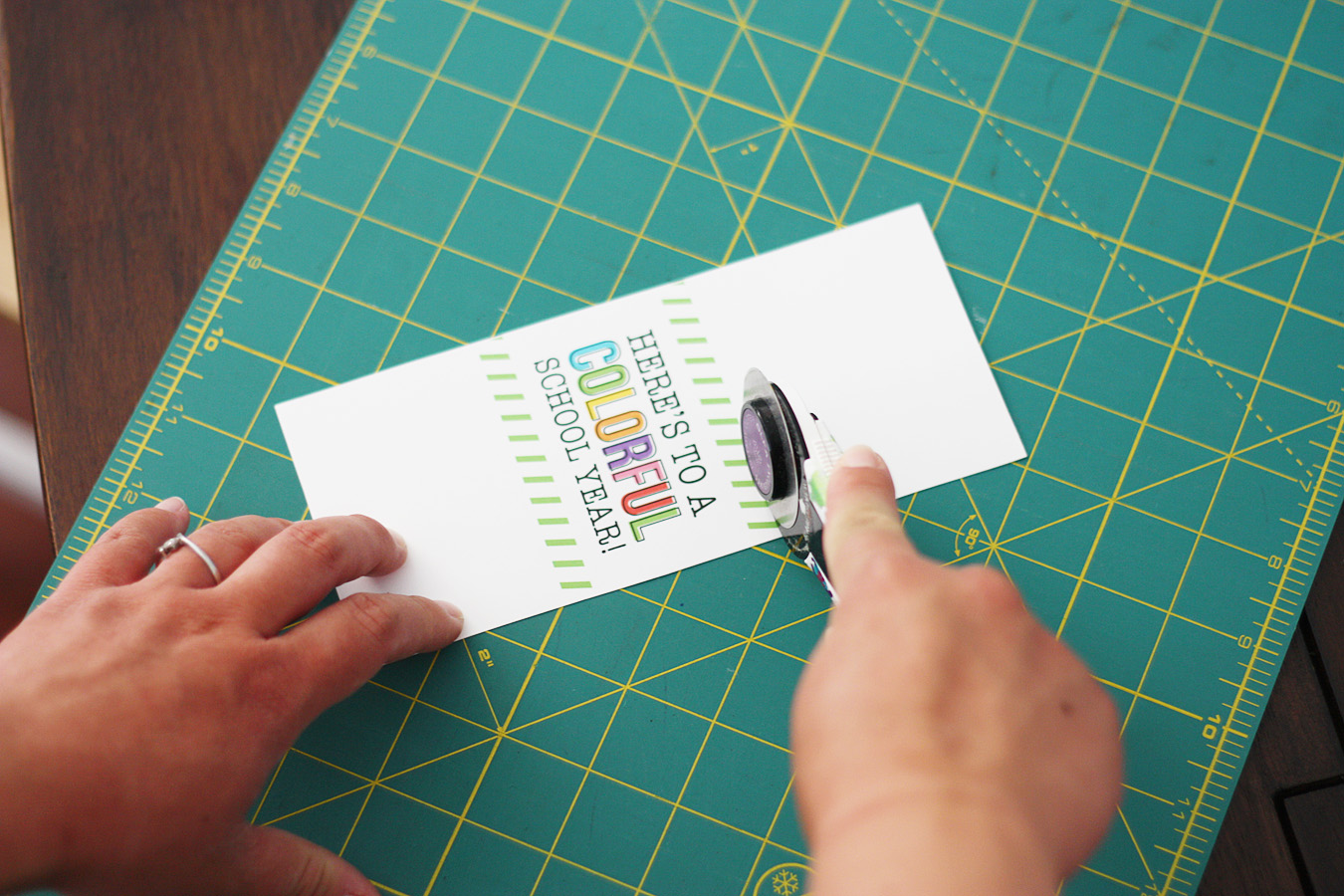 Once you've made your slits, insert your pens/pencils through the slit so it looks like the picture below once you've flipped the paper over. Place some tape above your pens/pencils to secure them in place and that's it!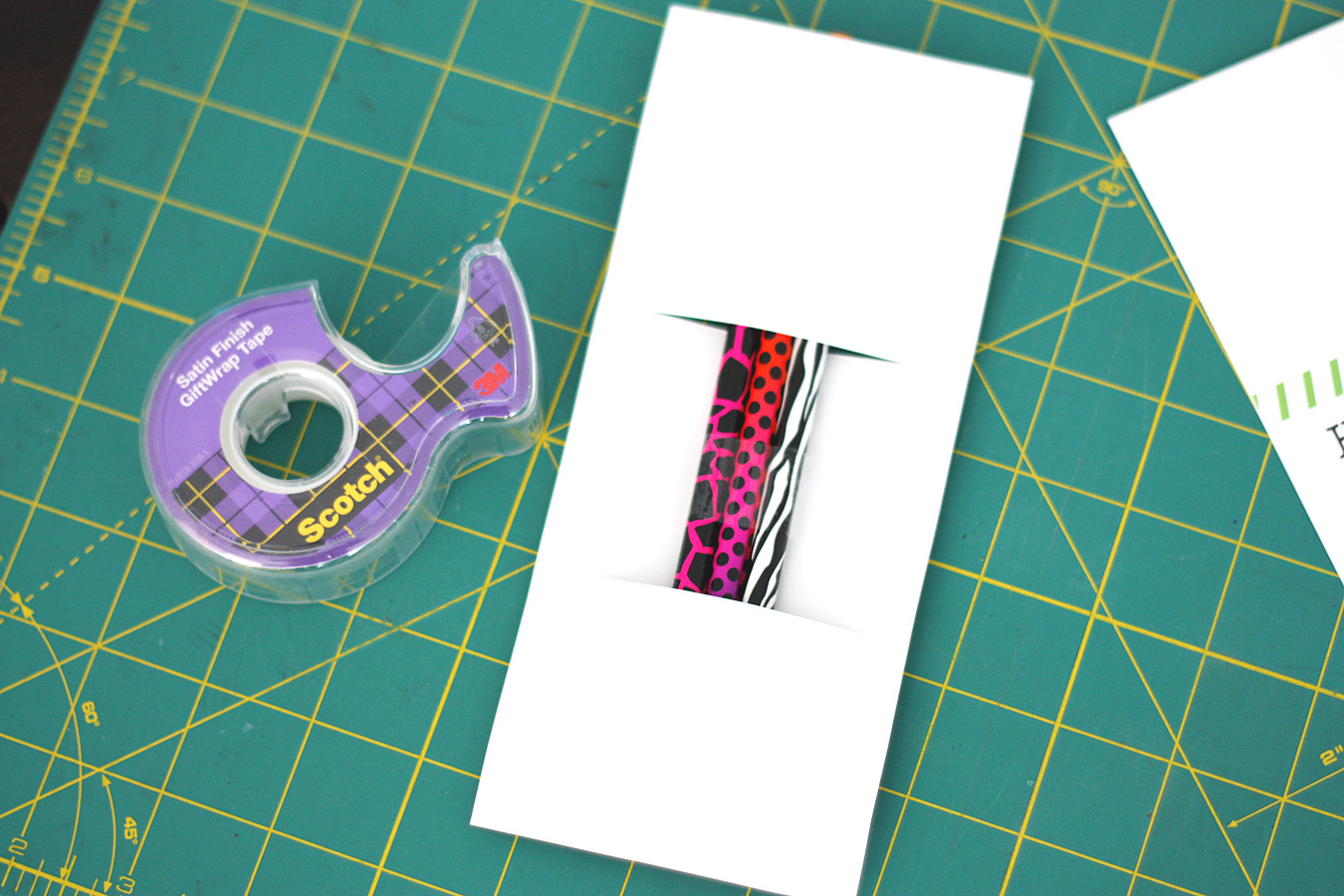 I love that these are so easy to put together, and how "colorful" they are. It will make any child's day brighter, especially if they're feeling anxious about starting school!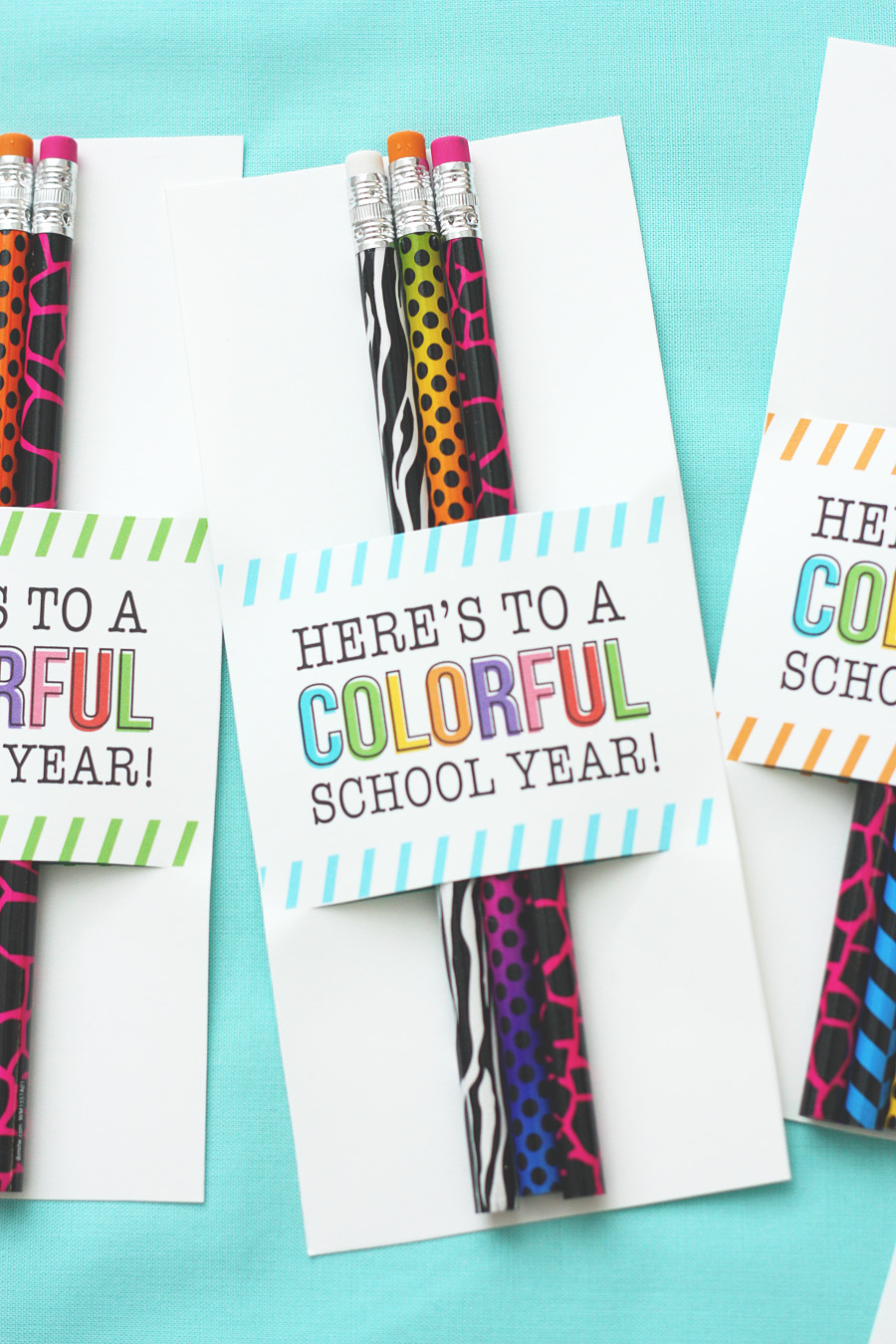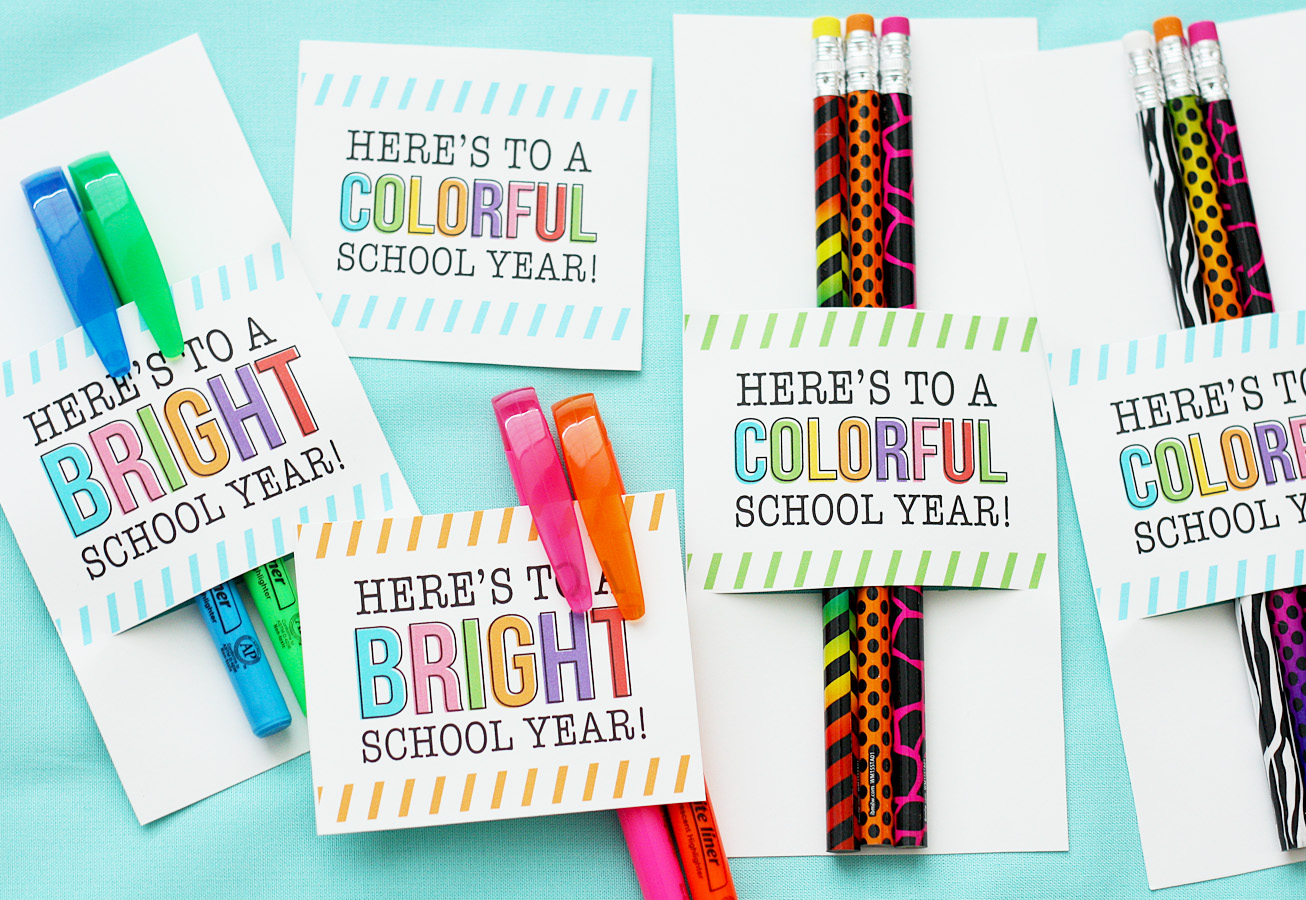 ---
Visit Megan at her Blog : Facebook : Instagram : Pinterest : Twitter
and check out these other great posts from her…
Printable Notecards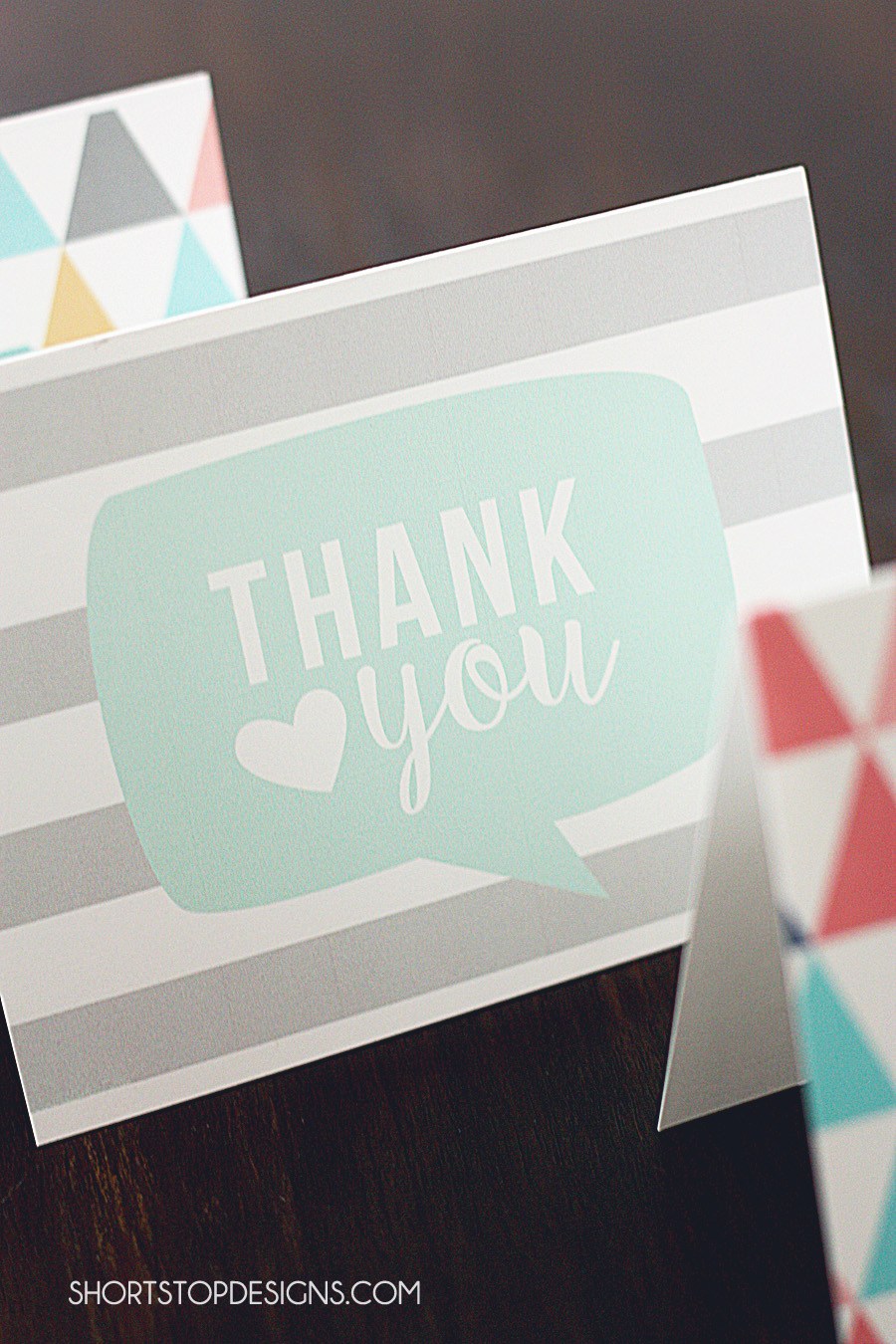 Families Are Forever Print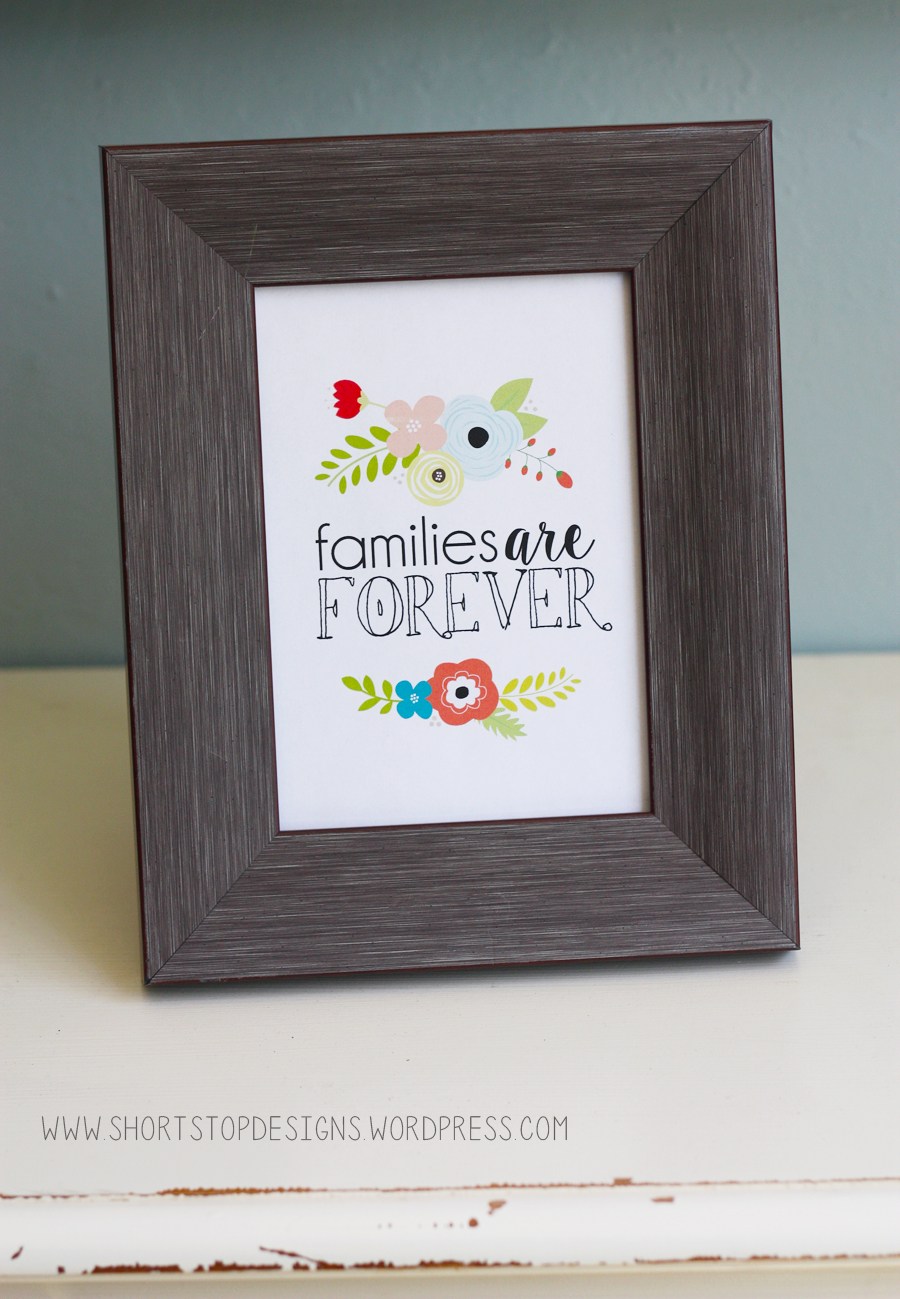 Here are a few more Back To School Ideas you can find on Eighteen25: