I'm a very indecisive person. I don't like to make big decisions for fear I'll make the wrong choice and be stuck with the consequences. (haha) I like little decisions. Ones that can be easily switched if I change my mind 37 times.
If you are anything like me, you'll probably enjoy todays project. It's an Art & Photography Display Frame. The fun part is… if you want to switch out whatever you are displaying… you simply push the clip and change it out. 3 seconds and it's done.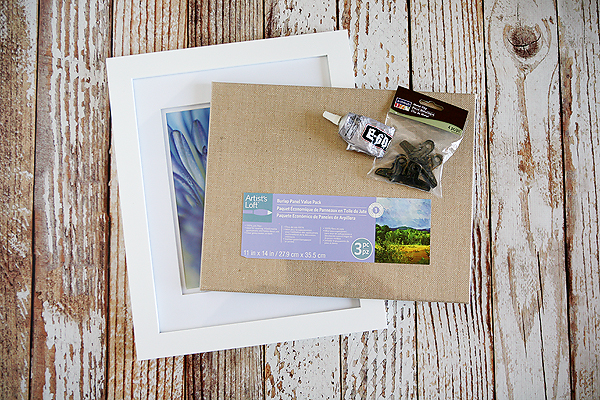 SUPPLIES:
[We found all these supplies at Michaels, but I'm sure you could find most of it at any craft store]
• 11×14 Frame
• Burlap Panel Value Pack [size 11×14]
• E 6000 Glue
• Metal Clips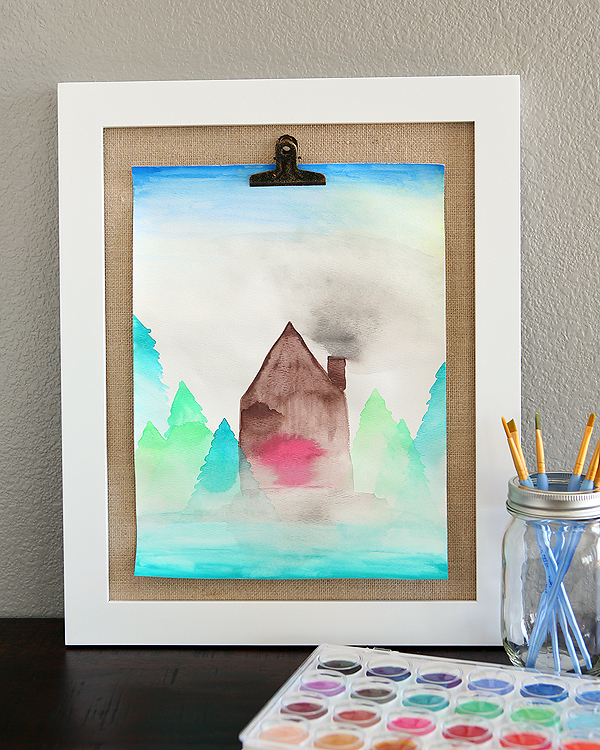 This is one easy project. Just pop one of the burlap panels into the frame. (we left the glass in the frame behind the burlap incase we ever want to use it as a regular frame again) Using a ruler, center your metal clip at the top and use some E-6000 to glue it to the burlap. Let it dry overnight and voila… You are ready to display some art.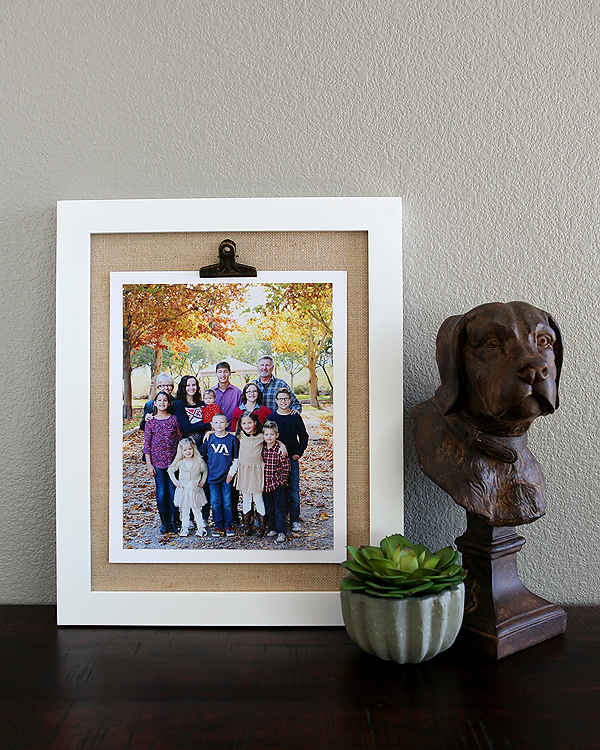 Or your favorite picture at that moment. No stress… you can display something different everyday of the week if you'd like. 🙂