We are back with our blog hop group of talented ladies. Our theme this month was a fun one… RULERS! Which is perfect for us because we are down to 2 weeks of summer.
We made these cute DIY Pencil Holders. They would make perfect little teacher gifts for the first day of school. Or could look super cute at home at their homework station.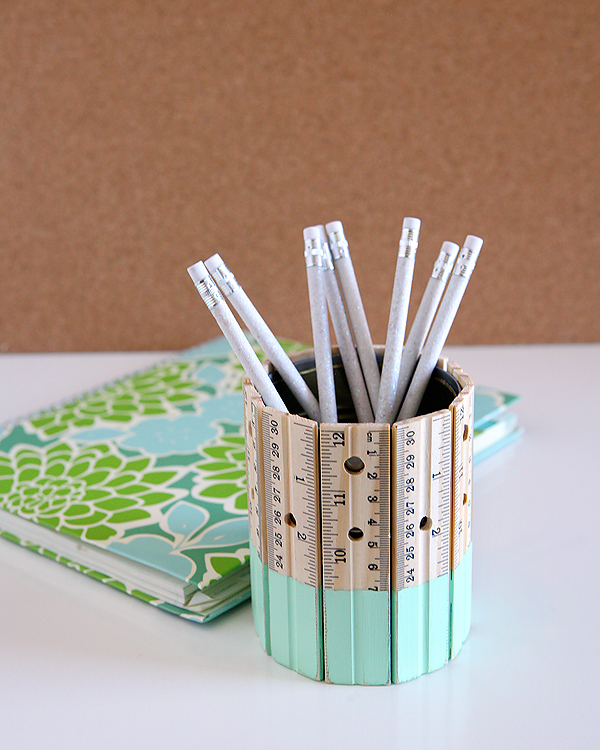 SUPPLIES:
• Old Food Can (we used a large soup can 19 oz. and a small soup can 10 3/4 oz.)
• Rulers
• E-6000 Glue
• Paint Brush & Acrylic Paint (we used Americana Soft Jade and Shrimp)
• Sandpaper
• Rubber Band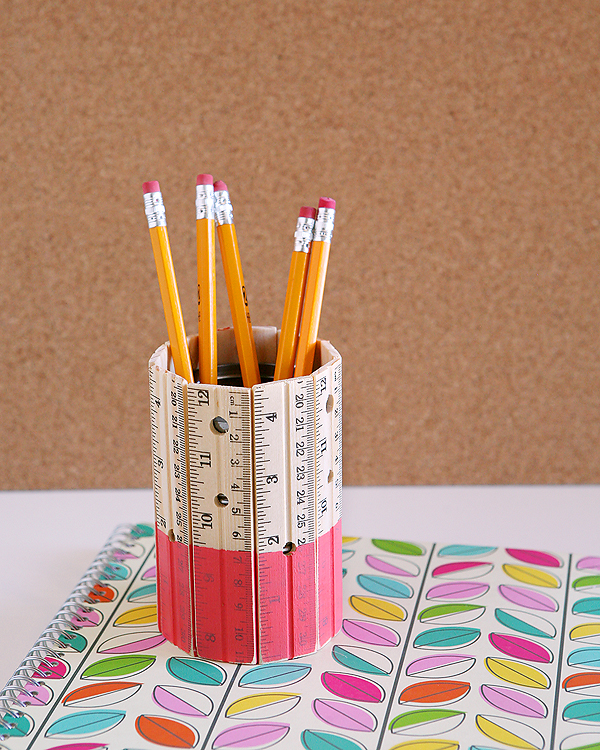 STEPS:
• We used a scroll saw to cut 4 1/2 inch pieces off each end of our rulers.
• Choose a paint color and paint about 1 3/4 inches of each ruler end.
• Once they are dry, lightly sand the edges of the rulers.
• Clean out your can and then wrap a rubber band around it.
• Apply the glue to the back of the rulers and slip the ruler pieces under the rubber band. The rubber band will hold them in place while the glue dries.
• Depending on what size can you use, it obviously takes a different amount of rulers. (8-10) Different brand rulers were different widths as well, so keep that in mind.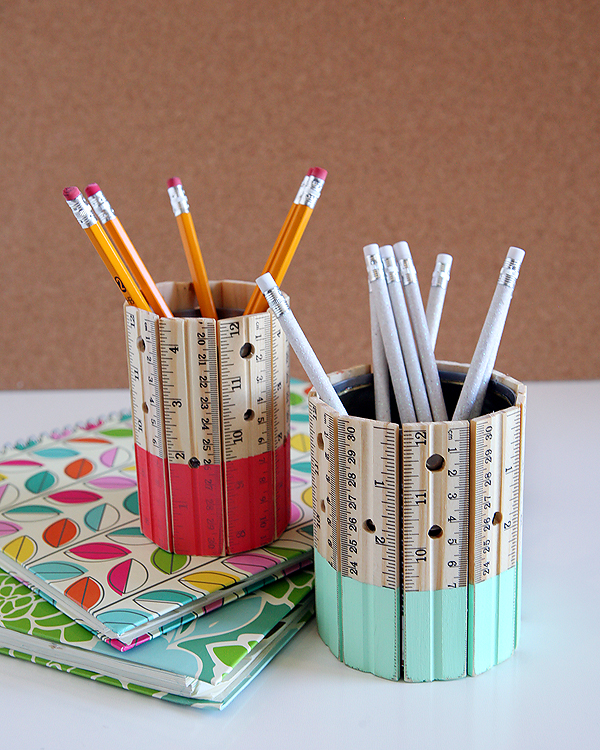 We Love the way they turned out!!
_______________________
Now it's time to check out what our friends have made.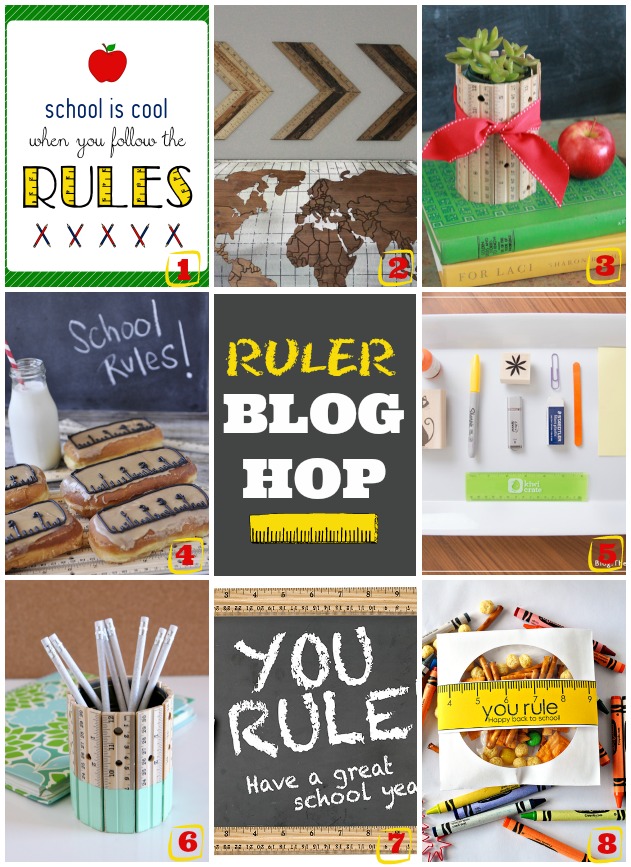 Head over and check out their amazing projects and ideas!!