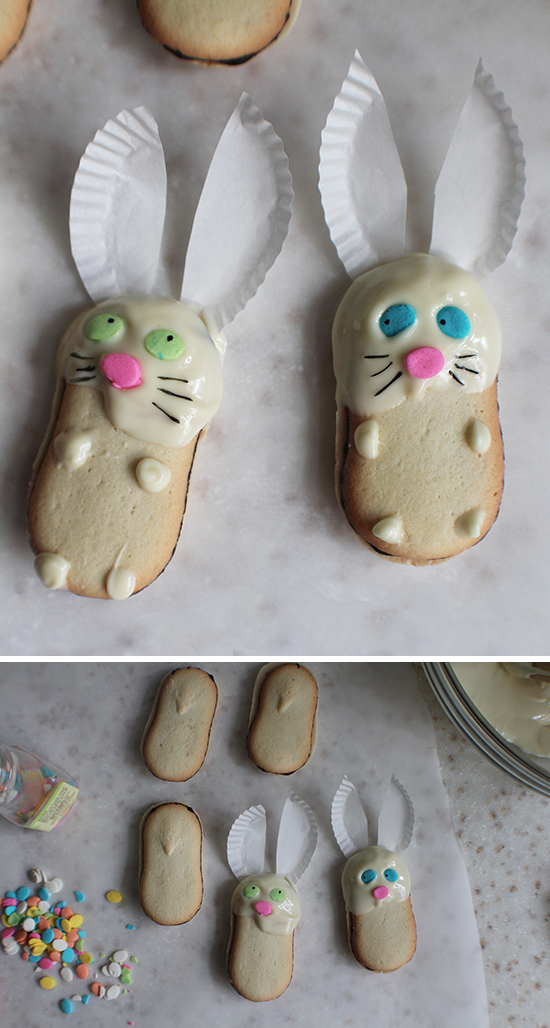 I'm insane, I know. You're thinking, "Really?!" But yes.
I had this idea a while ago, and I never actually implemented it. But I wanted to for so long that this year I finally had to. I really didn't know what to use, how to do it, etc. But it all came together and I had everything I needed in my house.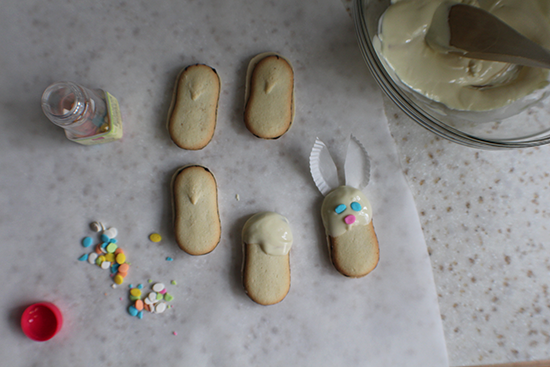 What you need: [affiliate links included]
Originally, I planned on using Oreos covered in white chocolate, and just make bunny faces. But I bought a package of Milano cookies for the first time in forever and I realized… they're BUNNY SHAPED. Well, not really. But kinda.
I also used the new banana Milanos, which I think are really good. You can use any kind you want, obviously. Mint. Raspberry. Whatever.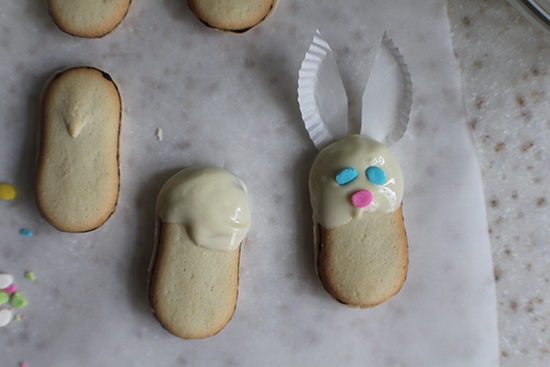 This process is very, very simple. Self-explanatory, actually.
Just lay a piece of parchment on your counter or on a baking sheet. Melt the chocolate or Candy Melts according to package directions, then dip one end of the cookies in it. Lay the dipped cookie on the parchment, add the ears and face, and you're done!
If you want to add the black food coloring- just use a toothpick to dab and swipe it on. You can also wait until they're totally dry to do that if you want. I didn't. I'm impatient. You can also add feet and paws, or a little bowtie… whatever you want.
You can change 'em up and do whatever you like to them. You can probably also make them into other animals or people.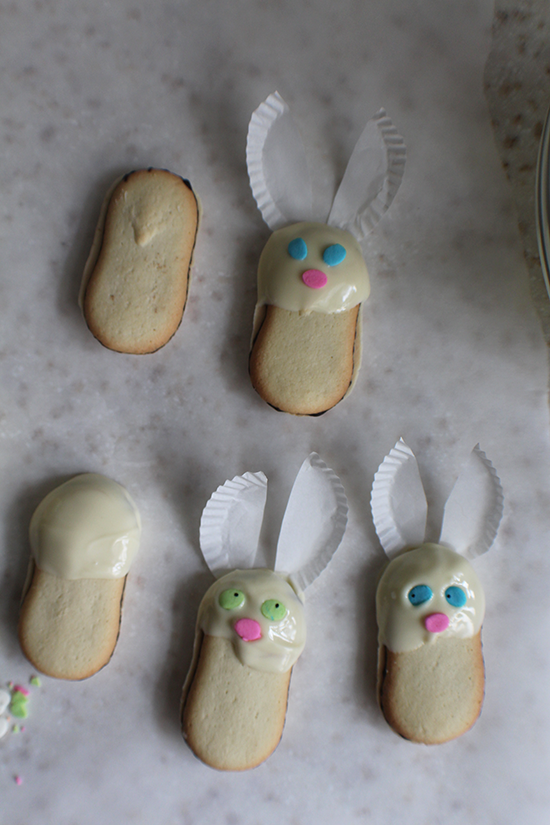 Now, for the ears, I cut up white cupcake liners. You can use regular construction paper or even- if you're adventurous- make edible ones out of fondant.
And there you have it. Milano cookie Easter bunnies. And the best part? NO BAKING! Kids can help, or even make their own. They make great favors for a school or church Easter party.
Just remember- remove the ears before eating. *wink*
---
Visit Marilla on her Blog || Facebook || Instagram || Pinterest || Twitter
and check out these other great posts of hers…
Red Velvet Whoopee Pies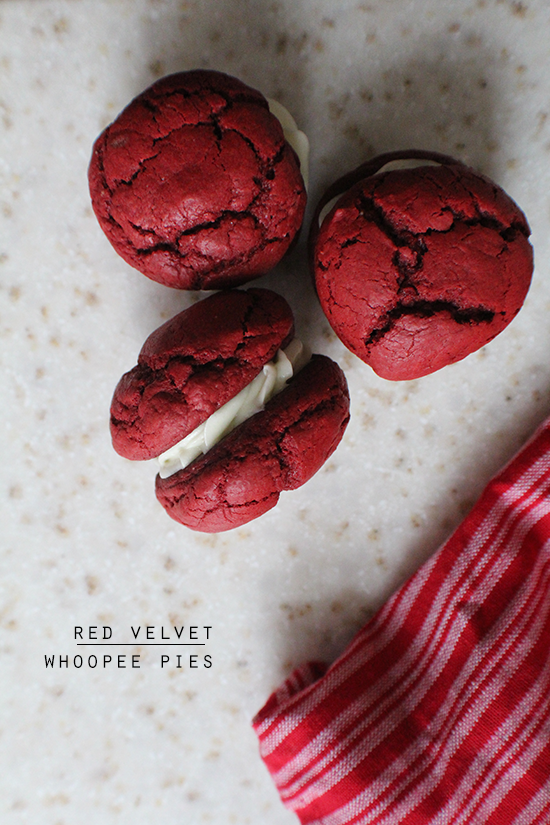 Rocky Road Brownies