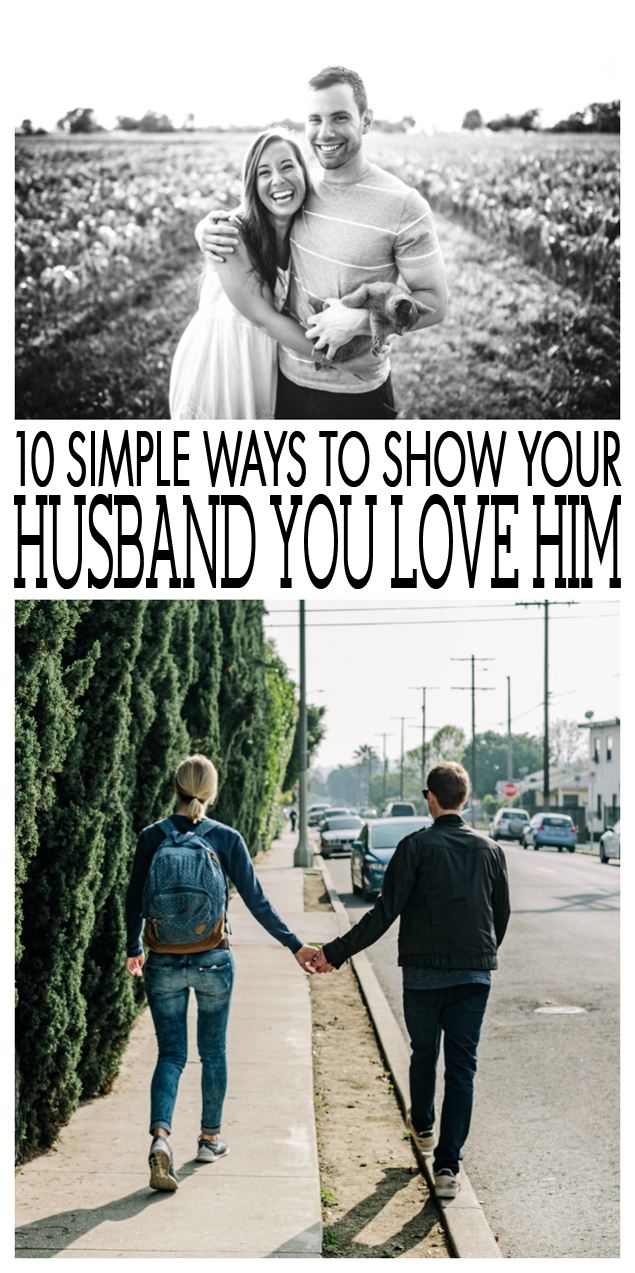 Taking a break from crafting today to talk about the special men in our lives.  The ones that support us in all that we do (including this blog).  We wanted to share just 10 simple ways you could show your husband you love him.  They are so easy!  They don't require any materials or even a trip to the store.  Read through them and as your go throughout your day and one idea pops into your head, try it.  Often times, we get so caught up in the day to day (we know life gets busy) we forget to nurture our relationship with our spouse.  We get comfy and the sweet things we used to do for each other become distant memories.  We challenge you to show your husband you love him today (and tell him).
1|  Call or text him to let him know you are thinking about him.  Often times my text will read "I love you."  Just three small words.  To my husband it says, the children and I are alive and well and I am thinking about how lucky I am to have you.  The other day, I had a huge Costco trip.  My basket was spilling over and as I went to swipe my card, my heart filled with gratitude.  I felt so blessed to have a hard working man as my companion.  That feeling was a great prompt to shoot him text to let him know his hard work doesn't go unnoticed.
2|  Serve him.  I honestly believe the more you serve your spouse, the more you will love him.  Make him breakfast or rub his feet after a long day.  The more you serve the person you love, the less time you have to think about yourself.
3|  Slip a love note in his pocket/lunch/briefcase.  Jot down just how much you love him and stick it somewhere he'll see it later on.
4|  Take him lunch.  Surprise him with a homemade lunch and treat or swing by his favorite place for something to go.  A yummy lunch that he wasn't expecting is a sure way to his heart.
5|  Keep your home tidy.  If you are blessed to stay at home with your children while your husband works, do your best to make your home a place that's welcoming.  Round up the children a few minutes before he's to arrive home from work and tidy up.
6|  Welcome him home with a kiss.  Simple and easy.  Not only will he love this but your children will too.
7|  Pray for him.  Not only for his safe keeping but also his stresses, worries and blessings.
8|  Be his cheerleader.  Encourage him.  Talk nicely about him to friends and family and especially your children.
9|  When you walk by him, reach out and touch him.
10|  Ask him how his day was and then listen.
We would love to hear any ideas or suggestions so feel free to share them with us in the comments!