It's time to start thinking about how you'll show your teachers you appreciate them this year. Teacher Appreciation week is usually the first full week in May, but check with your school to see when they have theirs planned for sure. We have shared many ideas for teacher gifts over the years, it's probably one of our favorite types of gifts to come up with. We simply love to show our teachers how much we appreciate all they do for our kids.
Today we have a fun new idea to share. Gift Cards seem to be a gift that most everyone enjoys receiving so we like coming up with creative and fun ways to give them.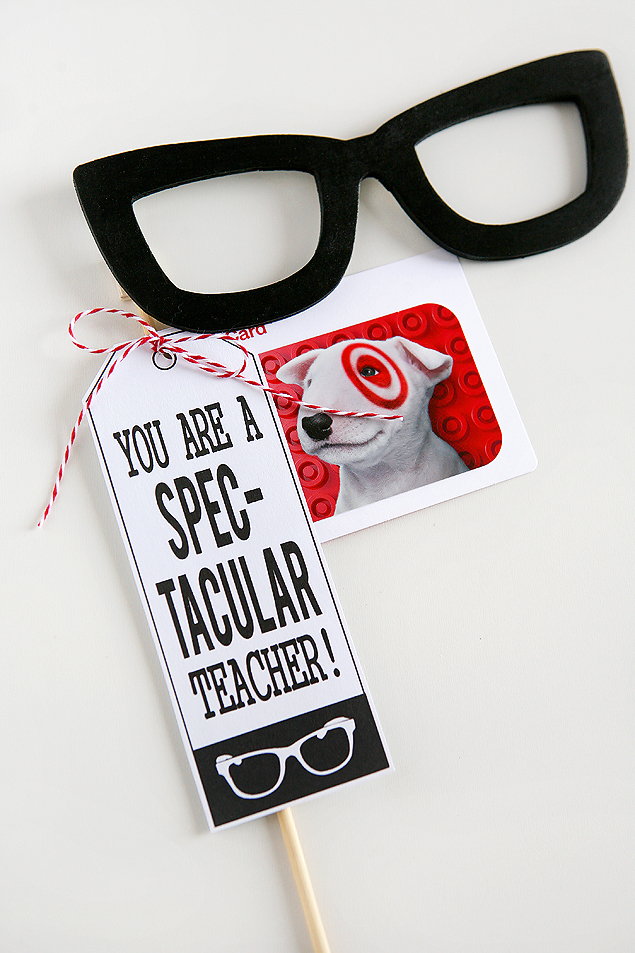 We found these little wood glasses at Michaels for only a dollar. They say they are a "poke" so I'm assuming you could stick them down in a plant or something. They are pretty darn cute so I think they'd dress up a plant nicely or you could use them as a photo prop.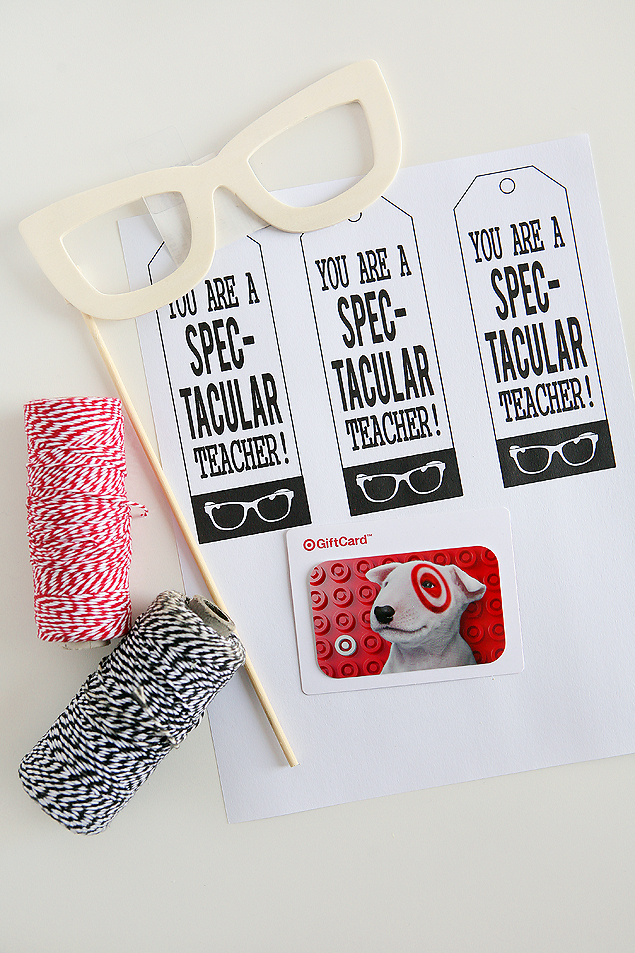 Supplies: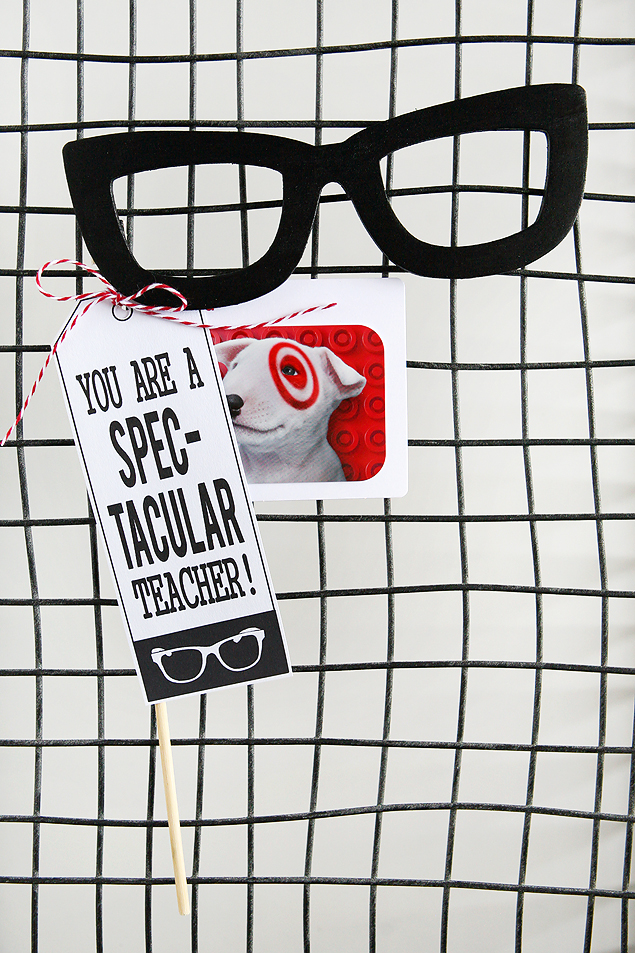 Paint your glasses black and let dry. (We left the stick part natural wood) Download, print and cut out your tag. Punch a little hole at the top of your tag and in the corner of the gift card. Use twine to attach them both to the spectacles.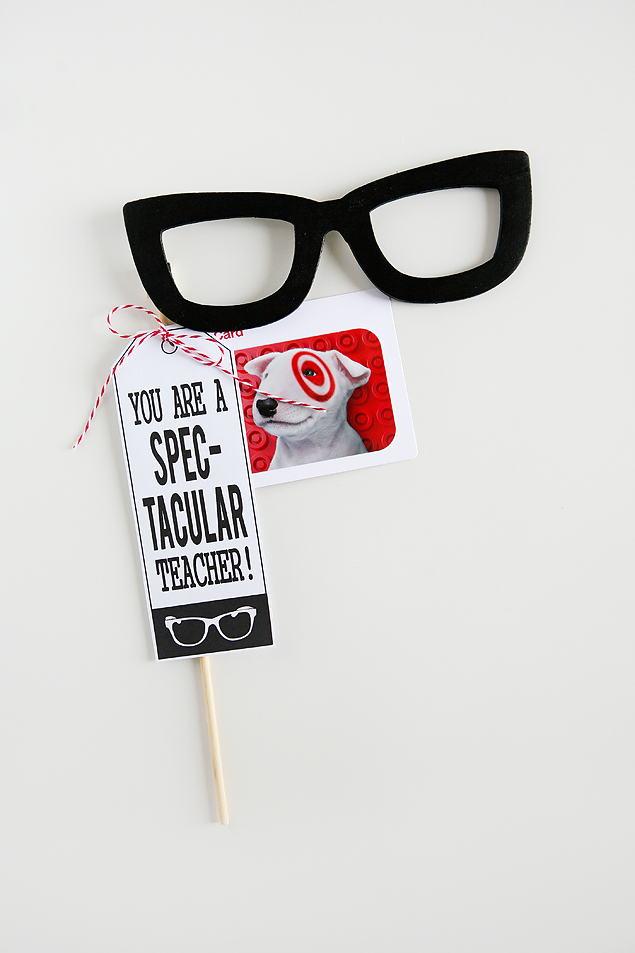 And you have a cute little way to give your teacher a gift card for only about an extra dollar. Sounds perfect doesn't it?
Here are a few more Teacher Gift Ideas you may want to check out:
Thanks for being a Toe-Tally Awesome Teacher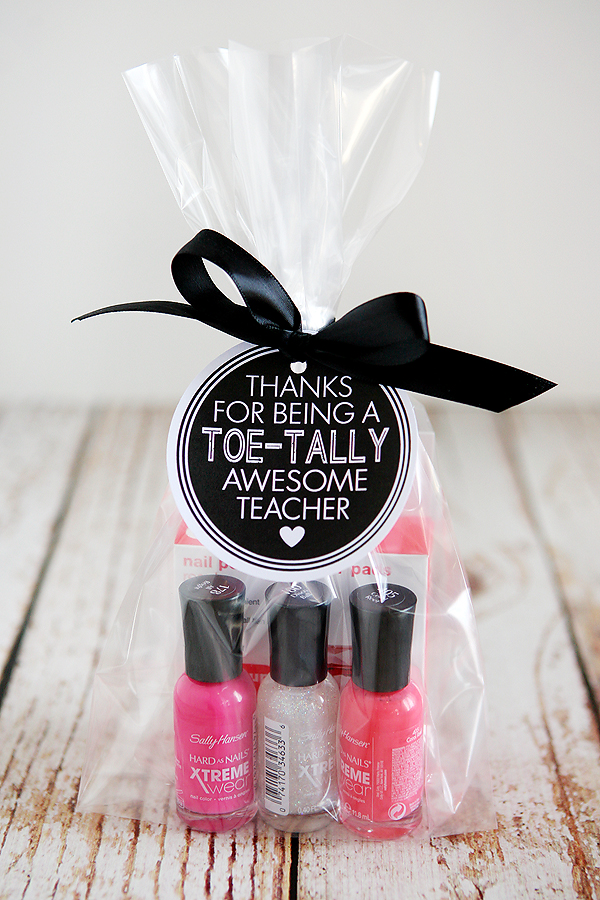 Hands Down You're The Best Teacher Around!