Here's one more fun little gift idea to surprise Dad with on Father's Day. Not sure if you've noticed, but there seems to be a common factor in all our ideas this year… they include food! haha. What does that say about the Dads we are surrounded by?? (or maybe it says more about what's on our minds)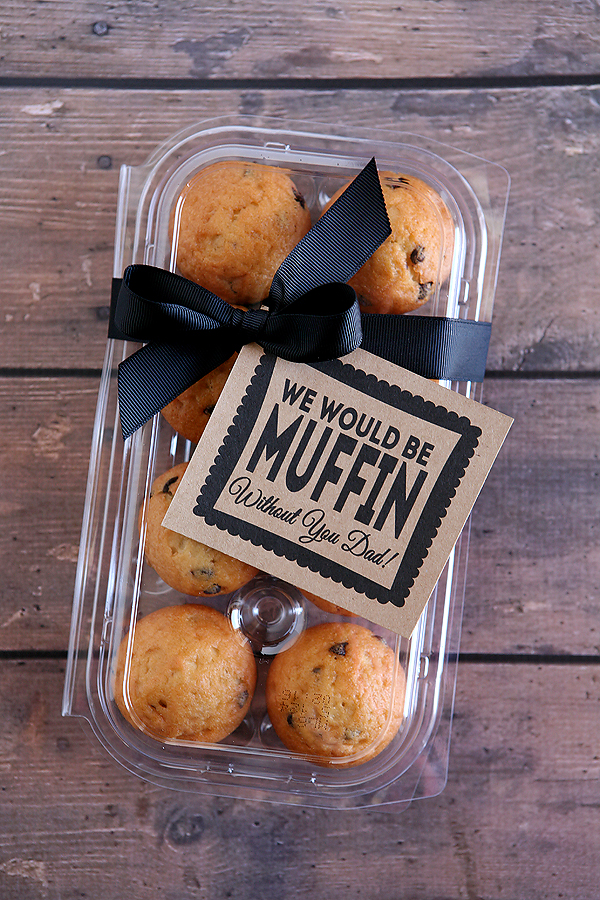 Make some homemade muffins or grab some at the store… either way works. And it's the truth, we would be nothing without our dads!  So, we thought it would be fun to make them a "pun"ny tag just so we could tell them.
It's so super easy! Grab your tag HERE and print it off on whatever cardstock you choose. Cut it out then, punch a hole in the corner. We used some black ribbon to tie it up into a manly bow. That's it!  Dad is going to love it!
Here are a few more Father's Day Ideas you may like…
Dad You're All That And A Bag Of Chips!