We have a couple more Father's Day gift ideas to share with you this week!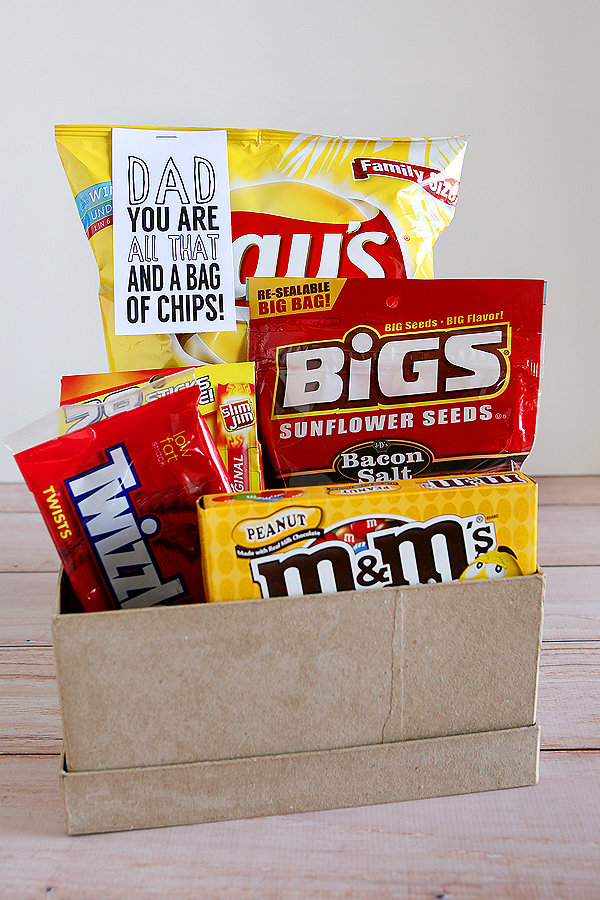 This is the perfect way to give dad some of his favorite snacks and let him know how cool you think he is!  Cause, lets be real…dads are pretty stinkin' cool!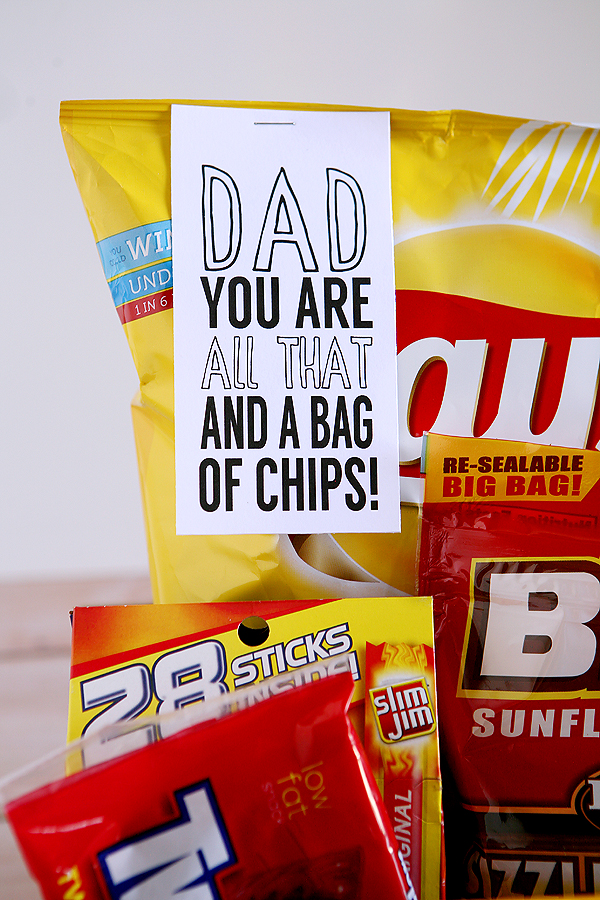 We put all of our snacks into a box but you could use a cellophane bag, a gift bag or even a basket.  Get your tag [HERE] to print off.  Cut it out then, staple it to the corner of the chips bag.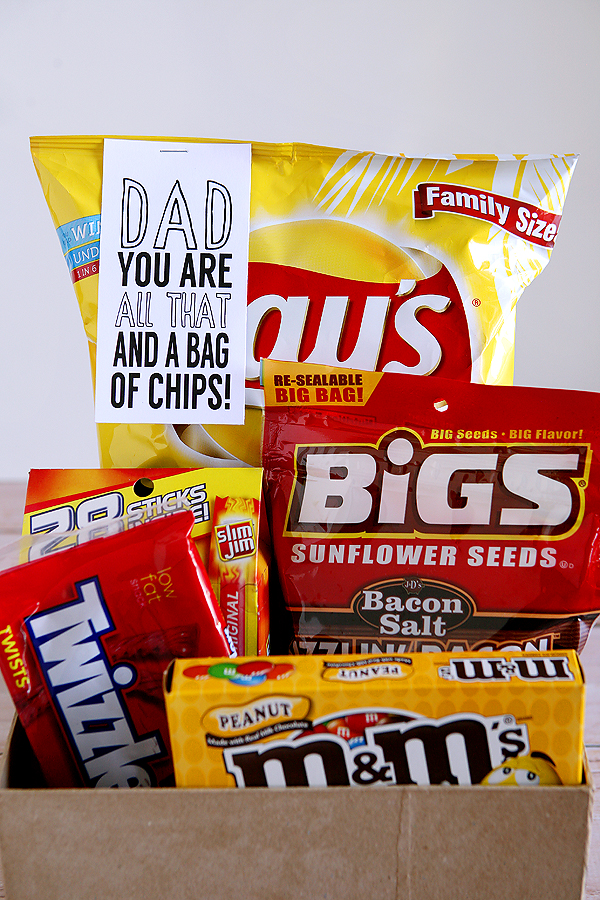 Dad is going to love it!  Especially if it's filled with some really good stuff!
Here are a few more Father's Day Ideas you may like…
A Book For Dad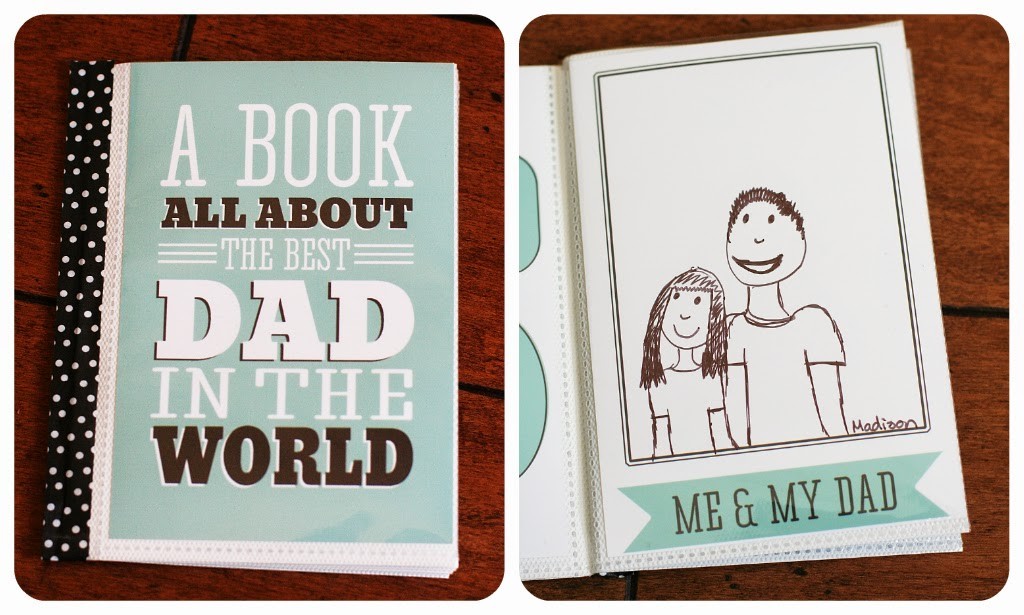 Father's Day Print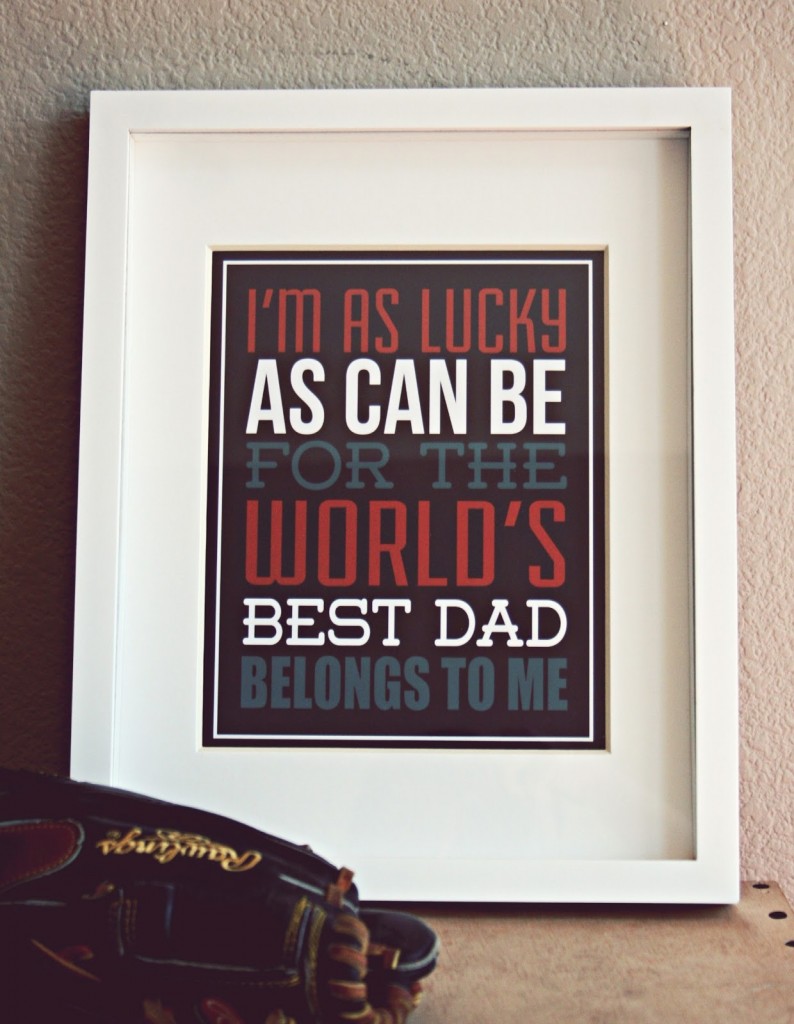 Check The Box Father's Day Tags