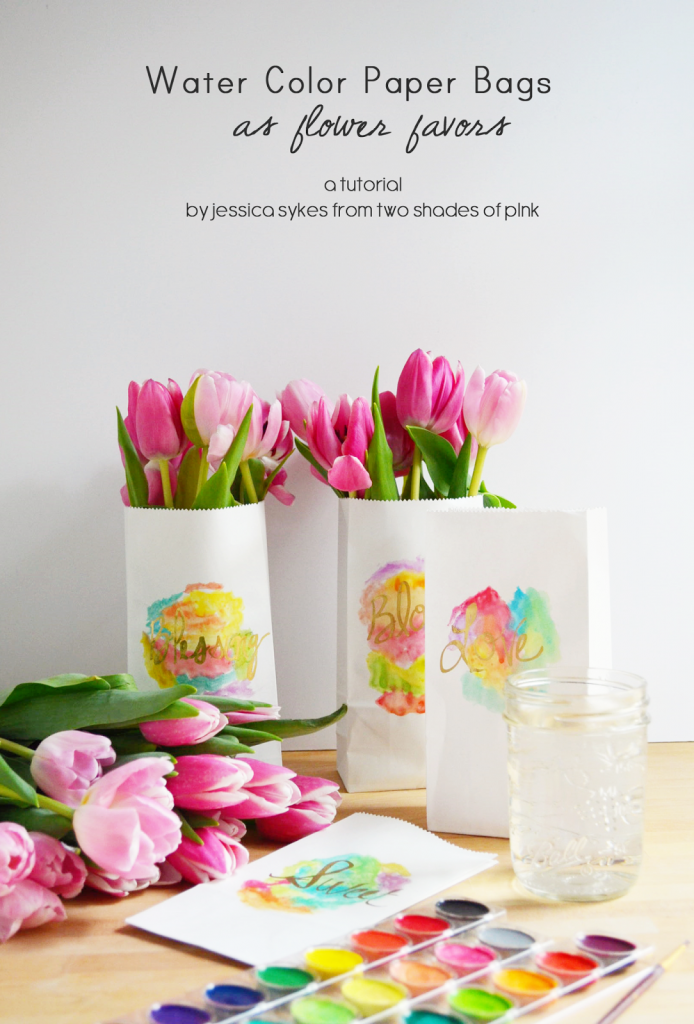 OK I honestly love this one. This fun diy has so many possibilities that I had no idea how I was going to present it so I decided to go crafty neutral and let YOU decide. This idea all started because every year…EVERY YEAR…I plan on making some fun May Day flower arrangements to secretly place at my neighbors door and every year it never happens.
So THIS year…I decided to brainstorm ideas that could be multifaceted but SIMPLE. I try to find things where kids can get involved with the fun. I have four girls from 6-16 so finding something they can all do is quite the endeavor. This was it. 🙂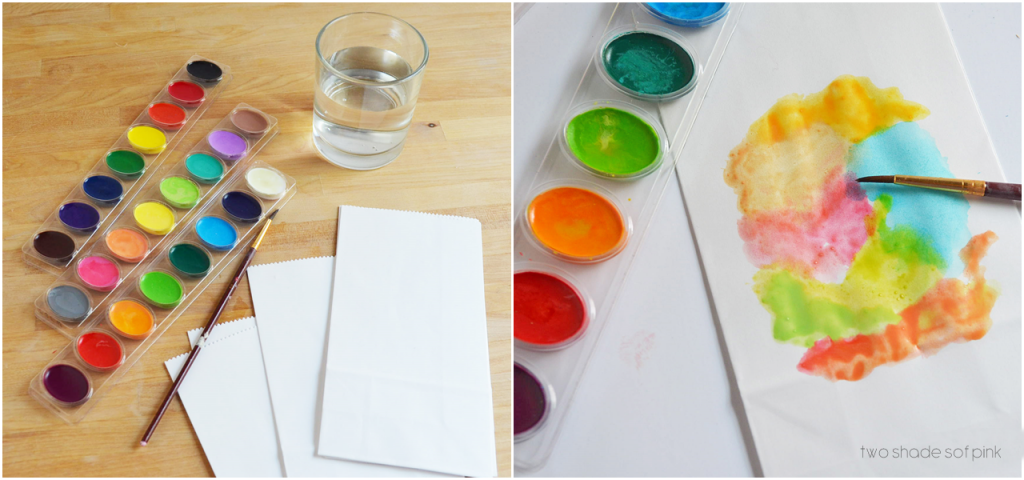 I grabbed the mini white paper bags from Michael's in their gift wrap section, my daughter's water color paints and a gold paint pen. Honest to goodness…you do not need painting skills.  Just paint and play. It's fun to mix the colors and you are done in like 2 minutes.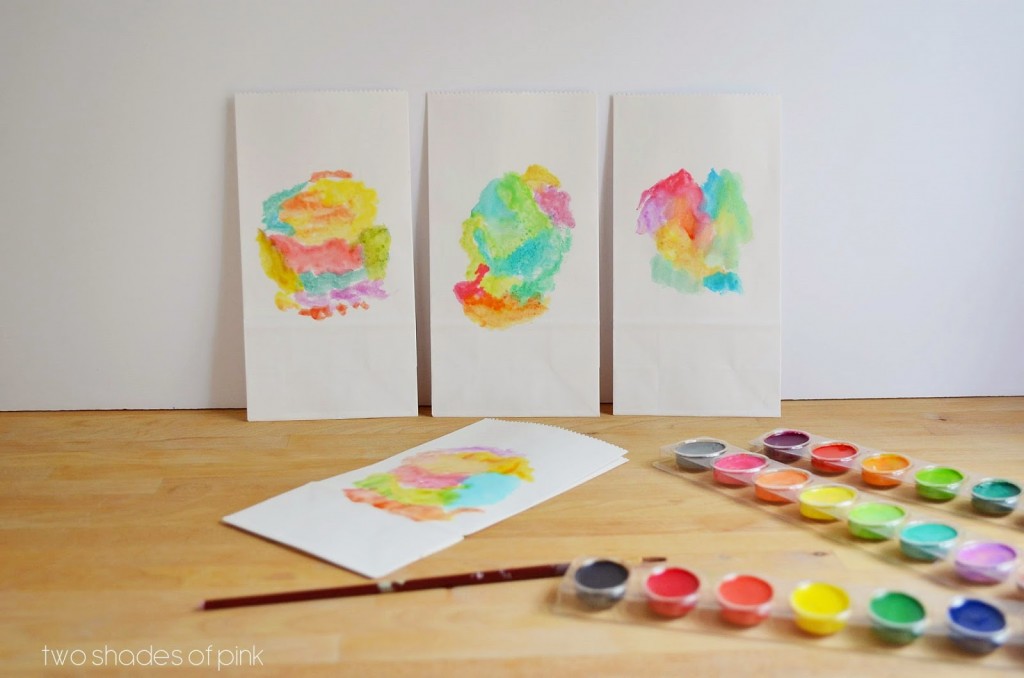 I focused on the center of the bag and let my inner artist go. My coffee didn't even have time to get cold.  Now let it dry.  I used my hair dryer to speed things up.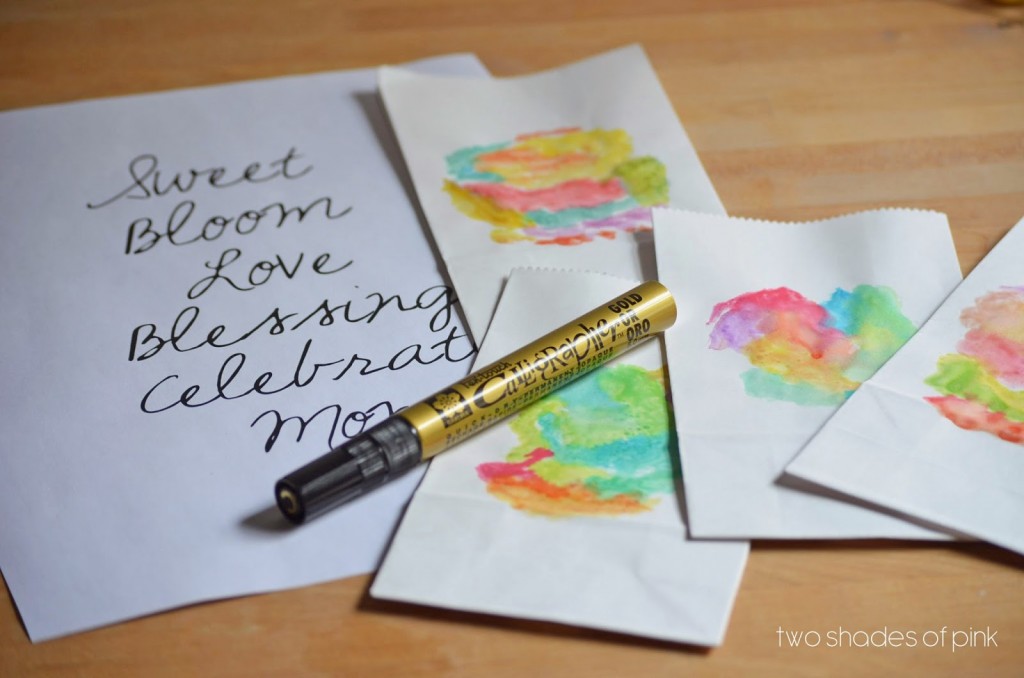 I decided to do some hand lettering…which I have zero skills at. So I cheated a little and printed out words in a font I liked. (If you are wondering, the font I used was Sunshine in my Soul).
I eyeballed it and copied from my cheat sheet. Like the time I practiced my Mom's signature as a kid in case I would need to sign an F paper or something.  I never did it though. Pinky promise. And it has nothing to do with the fact that she found the practice paper either. Ahem. Ok, then.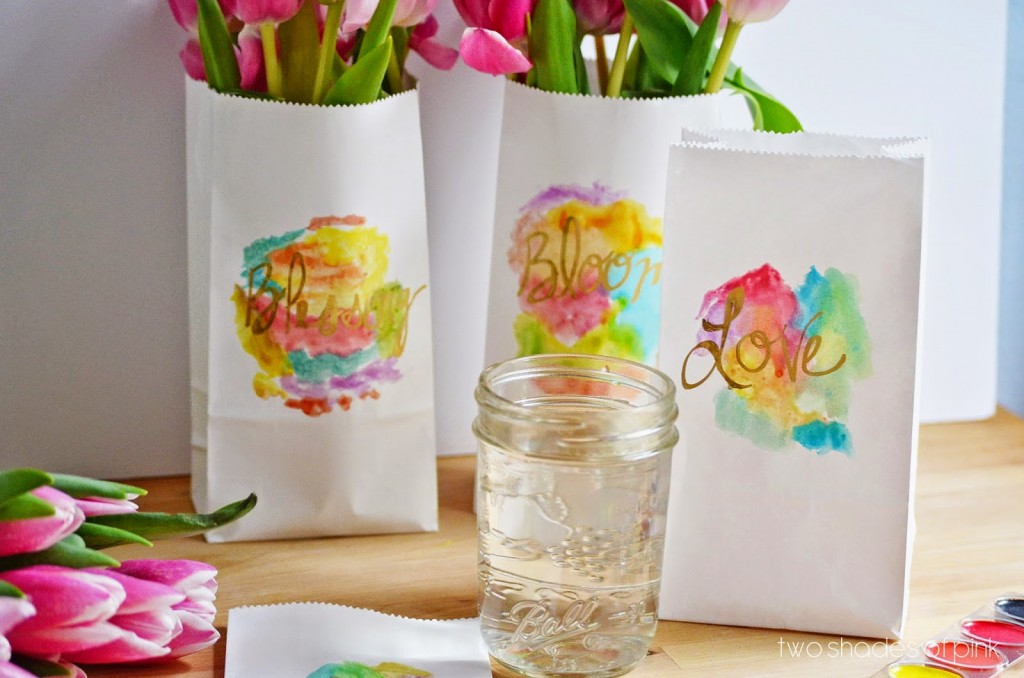 Next, fill some mason jars with water and gently place them in your bag. Cut and arrange your flowers to size and you are finished!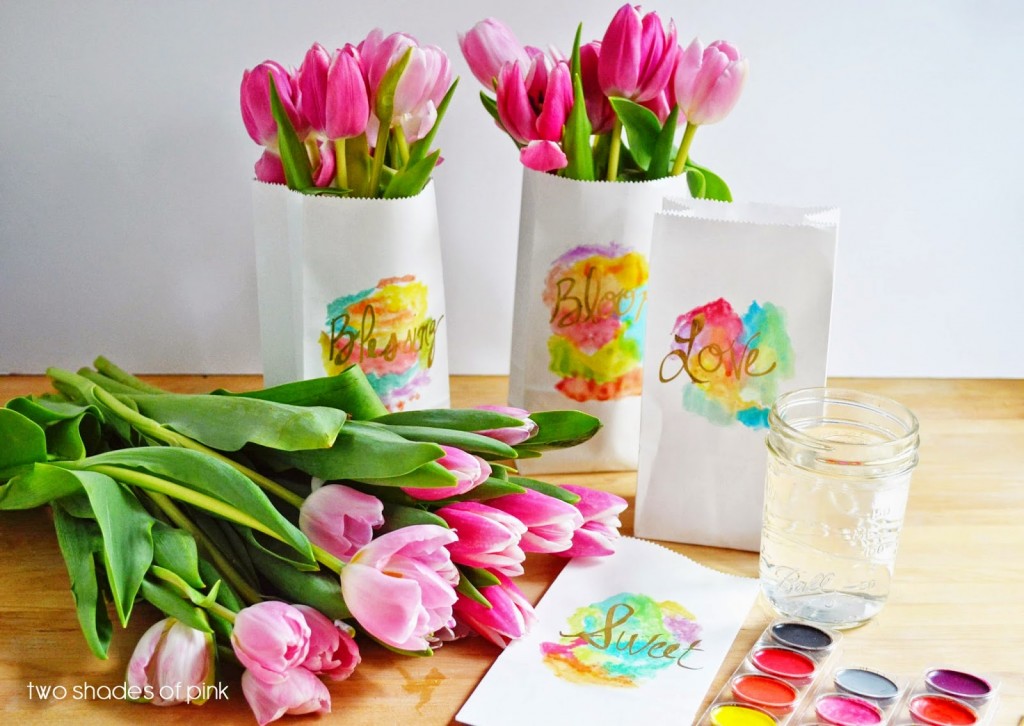 Honestly, what are these NOT a great idea for?  Have kids make these for teacher appreciation, give them as May Day bouquets, and they are the perfect mother's day gift or favor for a Mother's Day brunch. I can honestly say I will do this project again.
Hope you sweet friends like this one. Now go buy some bags and flowers to celebrate May Day or Cinco de Mayo or Mother's Day or…well honestly just a Tuesday would work. Flowers makes everything better, right?
_____________________
and check out these other great posts of hers…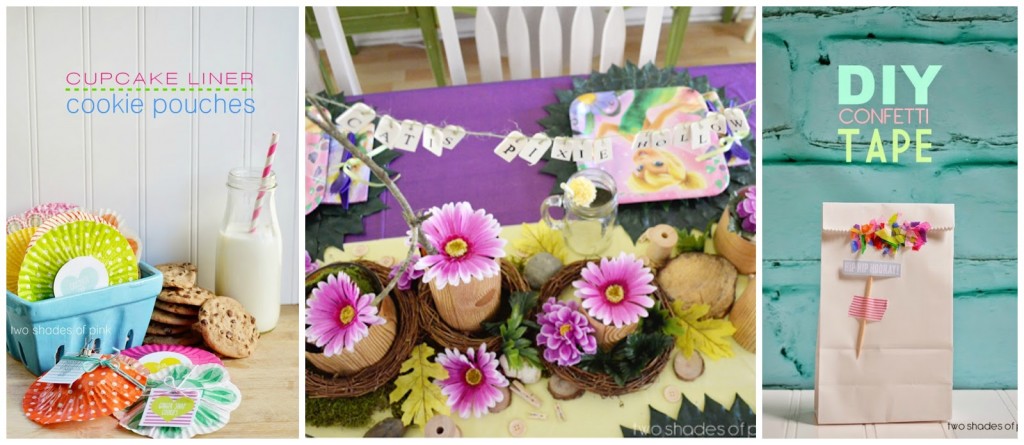 Cupcake Liner Cookie Pouches || Tinkerbell Party + DIY Ideas || DIY Confetti Tape